The Suzuki Hayabusa makes a return for the 2023 model lineup with three new color options.
The Suzuki Hayabusa had a major overhaul in 2022 when the third generation of the rolling bird of prey was unveiled. Thriving on the success of the new edition of the model, the Japanese motorcycle manufacturer continues the legacy with the announcement of the 2023 Suzuki Hayabusa in three new bold color options.
Carrying over all of the specs, bells and whistles (Suzuki Intelligent Ride System – S.I.R.S.-, traction control, cruise control, launch control, bi-directional quick shifter, motion track ABS, combined brake systems, etc.) from the 2022 model year, the 2023 Suzuki Busa will be available in Pearl Vigor Blue/Pearl Brilliant White, Metallic Mat Black/Glass Sparkle Black, and a Metallic Thunder Gray/Candy Daring Red and yield an MSRP of $18,799.00.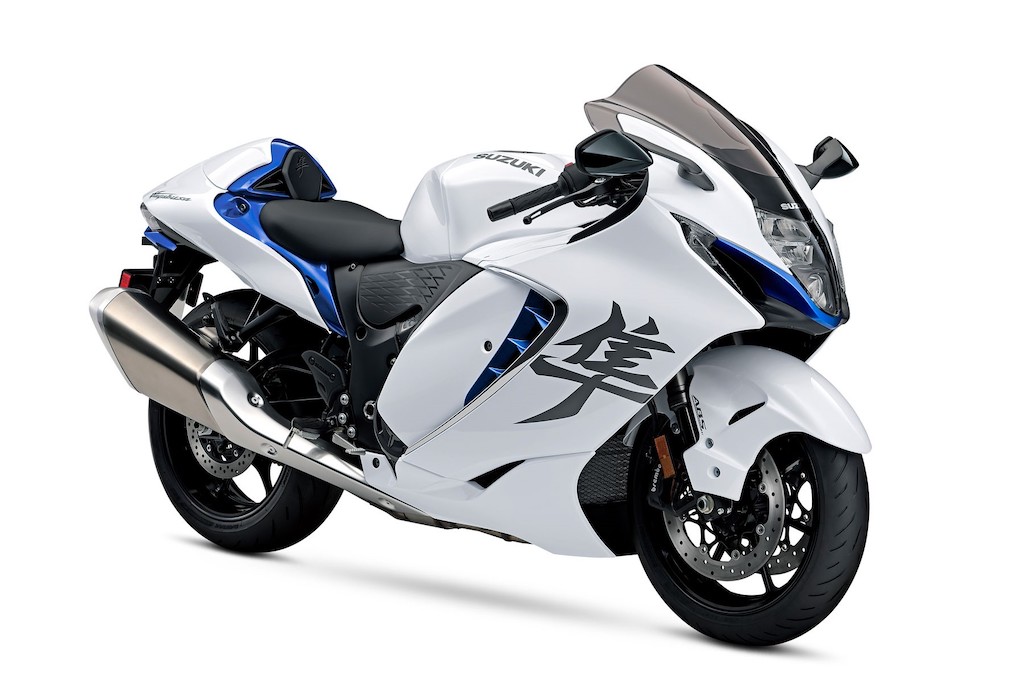 ---