Upgrade your Suzuki Hayabusa with VooDoo Shorty Exhaust Pipes with an X-pipe design, dual mufflers, and lightweight construction.
The Suzuki Hayabusa is a powerful machine that can be taken to the next level with the addition of the VooDoo Shorty Exhaust Pipes. Constructed from CNC-mandrel bent stainless steel, these pipes, available in two color options: black and polished, feature an X-pipe design and dual mufflers that reduce weight while providing improved sound quality. The sleek design of the VooDoo Shorty Exhaust Pipes also gives riders a more aesthetically pleasing look for their bike.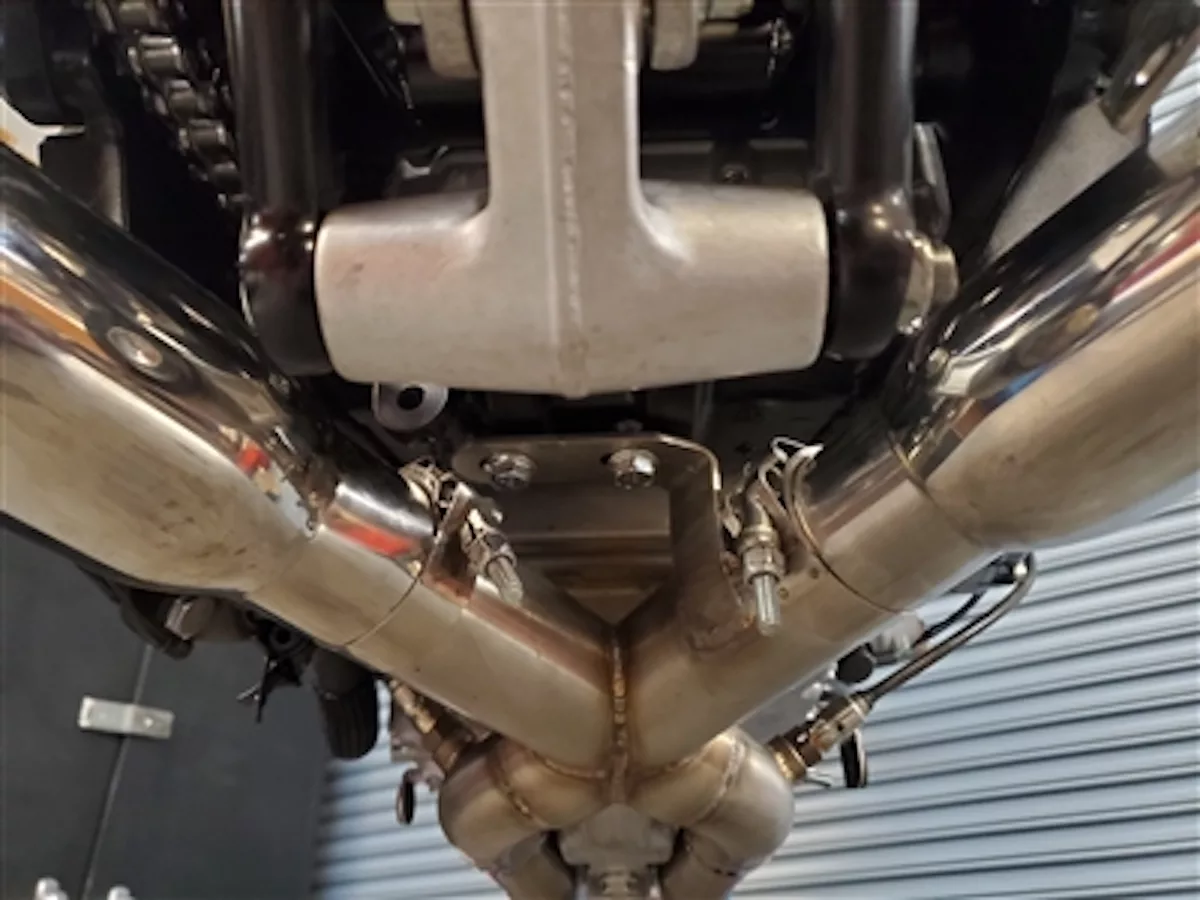 The $709.95 VooDoo Shorty Exhaust Pipes installation is relatively painless. However, some modifications may be necessary depending on your Busa's configuration. Once installed, you'll experience improved performance and enhanced sound quality due to the reduced back pressure created by the X-pipe design and dual mufflers. This combination helps create a smoother airflow through the exhaust system, resulting in increased power output and improved fuel efficiency.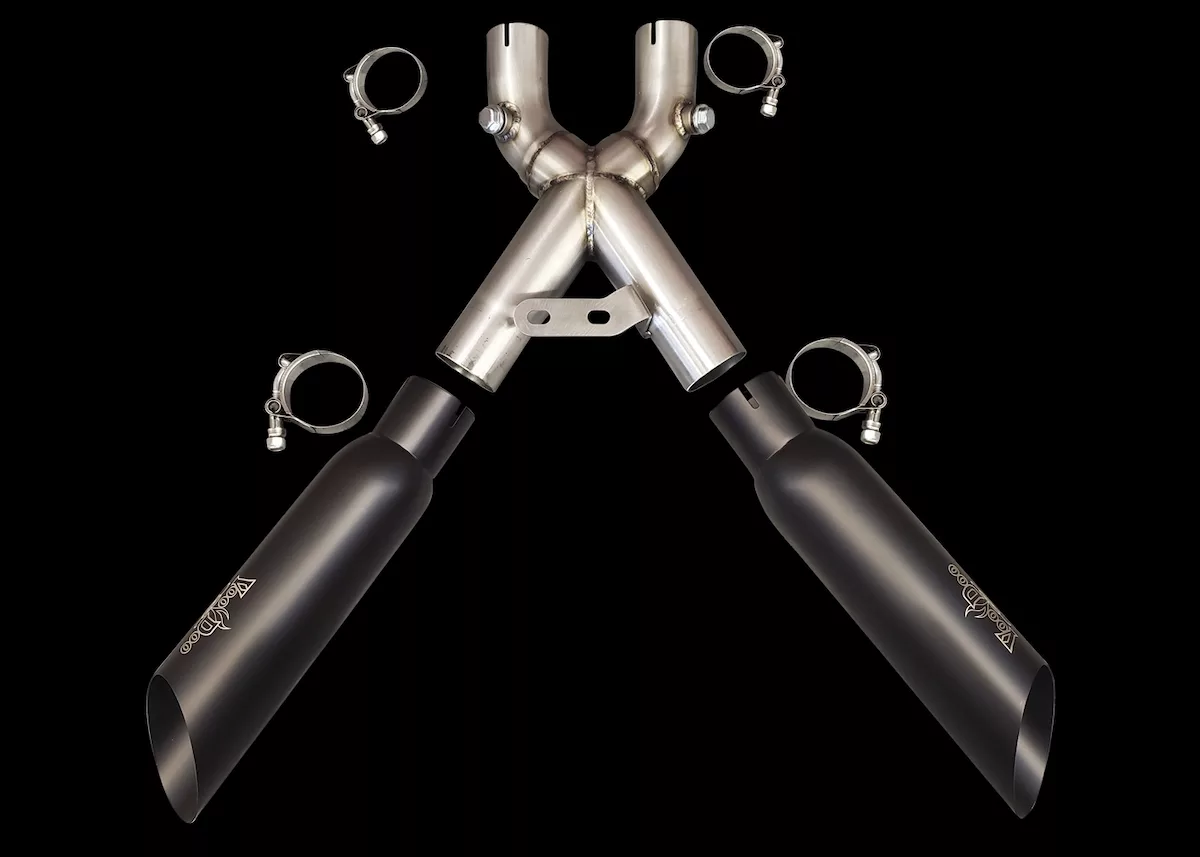 ---