---

---
Aprilia continues its superbike and hypernaked model lineup with the 2021 Aprilia RSV4, RSV4 Factory, Tuono V4 and Tuono V4 Factory.
With the introduction of the Aprilia RS 660 and, more recently, the Tuono 660, Aprilia has laid the ground for its mission in the middleweight bike arena. But what about the heavyweight class? No worries, as Aprilia hasn't abandoned the segment. The 2021 Aprilia RSV4 and Tuono V4, as well as the Factory versions, are up.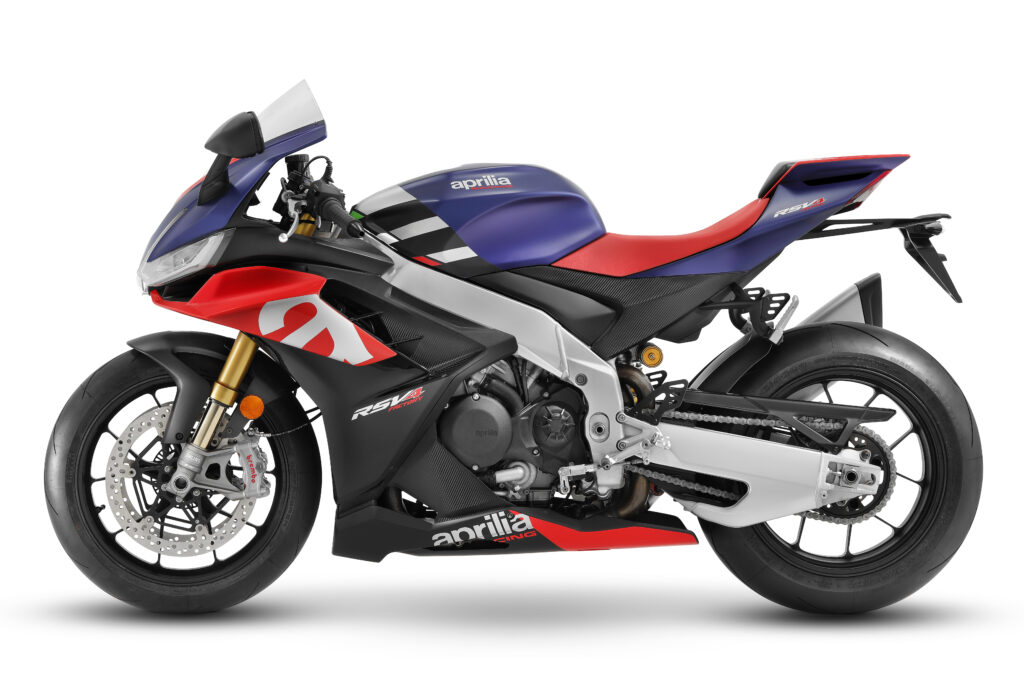 The 2021 RSV4 and RSV4 Factory takes inspiration from the new RS 660 with integrated winglets, and a triple LED front headlight unit with perimeter DRL lights. A new seat and fuel tank design offer the ride a better connection to the bike while providing more space as well as a natural and relaxed riding position.
Likewise, the 2021 Tuono V4 and its V4 Factory counterpart take inspiration from the newly released Tuono 660. Features such as integrated winglets, a triple LED front headlight unit with perimeter DRL or "bending" lights are reference points. Other features include raised handlebars and an improved protective top fairing. Any potential passenger's comfort is considered with lower footrests and a substantial pillion seat on the 2021 Tuono.
A new Marelli 11MP ECU and a six-axis inertial platform, in harmony with the refined APRC operating logic offer improved administration of the ride by throttle wire system on both bike platforms. The 2021 Aprilia RSV4 and Tuono V4 now feature six riding modes. Three modes are designated for on-track duties, two of which are customizable. The other three modes, including one customizable mode, are for street riding purposes.
The 2021 RSV4 is powered by a 1099cc, previously 1077cc, engine with a maximum output of 217 hp. A new, lighter, lower brace reinforced, MotoGP inspired aluminum swingarm lowers mass and increases stability under the acceleration of Aprilia's claimed, first mass-produced high performance narrow RSV4 engine. The Tuono V4 also benefits from this new swingarm design that assists in the stabilization of its 65 degree, 1,077cc, V4 engine.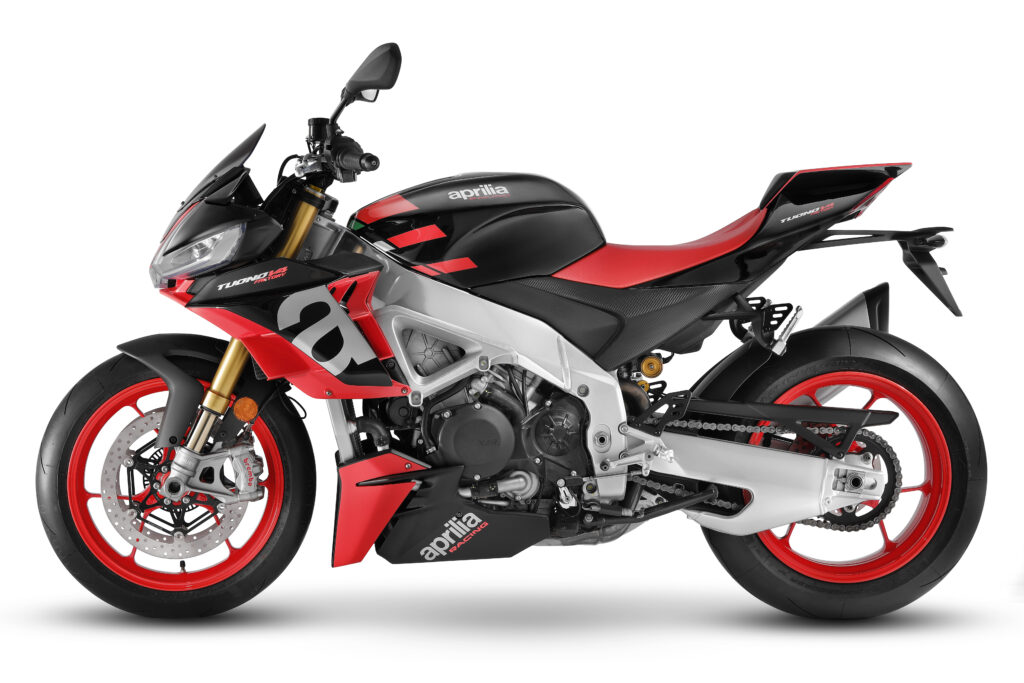 The $25,999 2021 RSV4 Factory, in Aprilia Black or Lava Red, distinguishes itself from the standard $18,999 RSV4, available in Dark Losail, with forged aluminum wheel rims, a semi-active Öhlins Smart EC 2.0 suspension system and the Brembo Stylema brake calipers. The Tuono V4 Factory is equipped with an Öhlins Smart EC 2.0 semi-active suspension system and available in Aprilia Black for $19,499. The standard $15,999 Tuono is available in Tarmac Grey and Glacier White.
The 2021 Aprilia RSV4 and Tuono V4 are expected to arrive in dealerships in the Spring and Summer of 2021, respectively.
---