---

---
Despite the global pandemic, 2020 Ducati sales ended on a high note, 48,042 bikes sold in over 90 countries thanks to the Scrambler family of bikes and the Streetfighter V4.
From July through December, Ducati experienced a strong recovery in sales, in comparison to 2019. This is after a seven-week break in production. 2020 Ducati sales totaled 48,042 units sold. The total includes global sales in over 90 countries, with strong growth in China, Germany and Switzerland.
The strong sales are attributed to the Ducati Scrambler lineup, selling 9,265 units. Also performing well was the Ducati Streetfighter V4, selling 5,730 units.
2020 Ducati sales in China improved by 26% with 4,041 motorcycles sold. Germany increased sales by 6.7% with a sale of 5,490 units. Sales in Switzerland improved by 11.1%. Italy remains the highest market region with 7,100 DUcatis sold in 2020.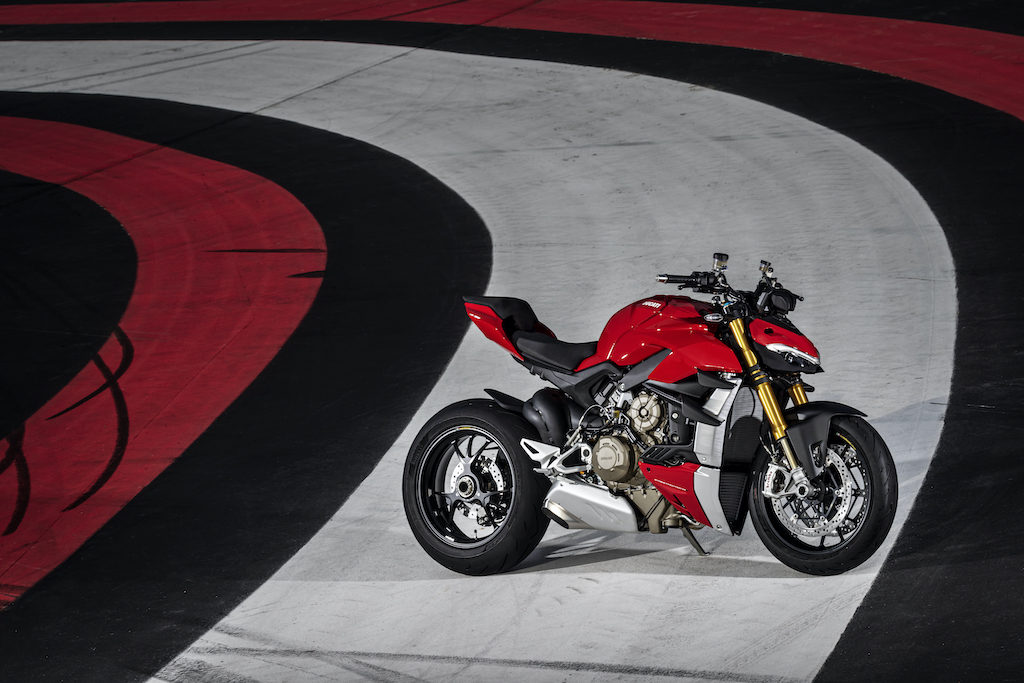 The recovery of sales in a turbulent year is accented by the capturing of the 2020 MotoGP Constructors' World Title, earning 221 points. This title comes 13 years after Ducati's first MotoGP Constructors' World Title in 2007.
"2020 was a complex year in many ways and a whole new challenge for everyone in the world. Inevitably, it ended in a different way than we would have liked, but Ducati was able to make the most of the recovery trend of the two-wheel market that began in June, achieving an excellent second half of the year with a result that was better than we had expected back in March. By redefining working methods and processes we managed to maintain the safety of our employees, to stay close to the fans and to consolidate the Ducati brand in the world by growing in some markets such as China. We also won the Constructors' World Title in MotoGP for the second time in our history" – Claudio Domenicali, Ducati CEO.
---