The Voodoo Sniper is Voodoo Custom Motorcycle Components' first offering to the world of high-speed motorcycle wheels.
Cast from aluminum, the new Voodoo Sniper front wheel is the latest product release from the team at Voodoo Custom Motorcycle Components. The Voodoo Sniper wheel offers significant weight loss when compared to the OEM front wheels of applicable bikes.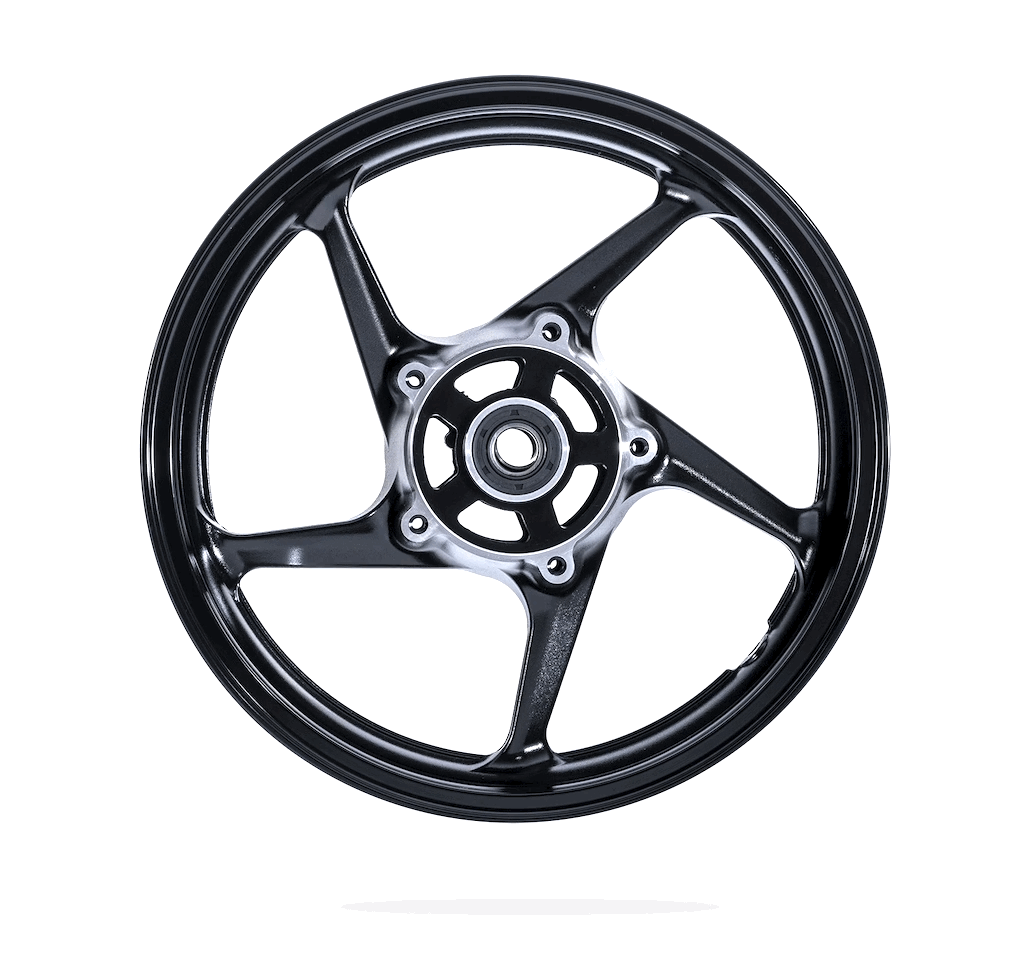 Weighing 9.36 pounds, the Sniper measures 16 by 3.5 inches and features a hybrid design with a glossy black finish. The Sniper Wheels mount using the OEM front axles of Suzuki Hayabusa, as well as the Kawasaki Ninja ZX-10R and the Ninja ZX-14R.
The Sniper Wheel ships with Koyo Bearings as standard, however, Voodoo Custom Motorcycle Components offers the additional option of World Wide Ceramic Bearings. Further optional products include Galfer Rotors, Pro-Bolt Titanium Rotor Bolts, and 89-degree aluminum high-speed valve stems.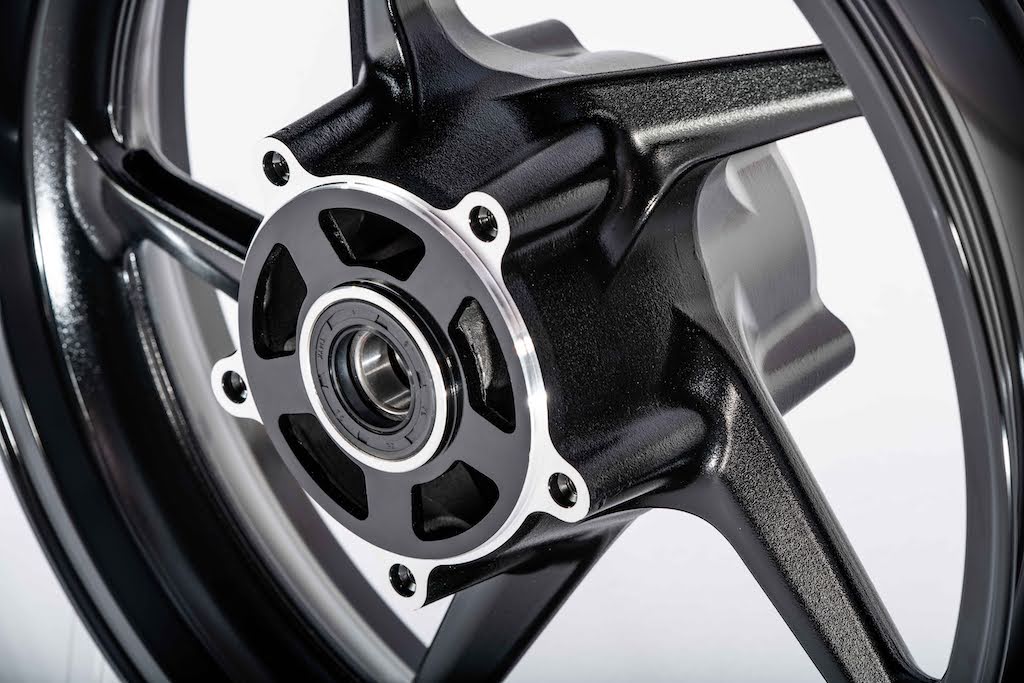 "We are extremely proud of the Sniper Wheel. The development from ideas drawn on a file folder to a product in the warehouse, ready to ship, has been a journey well worth it! And yes, a matching rear in 17 by 6.65 is being tested and dialed in as I write this. Along with a ZX-14 Big Tube Sidewinder… Wait, did I say that?" – Rob Uecker, Voodoo Custom Motorcycle Components Founder, and CEO.
Along with the soon-to-be-released matching rear Sniper Wheel, applications for Suzuki GSX-R 1000 will be available later this year.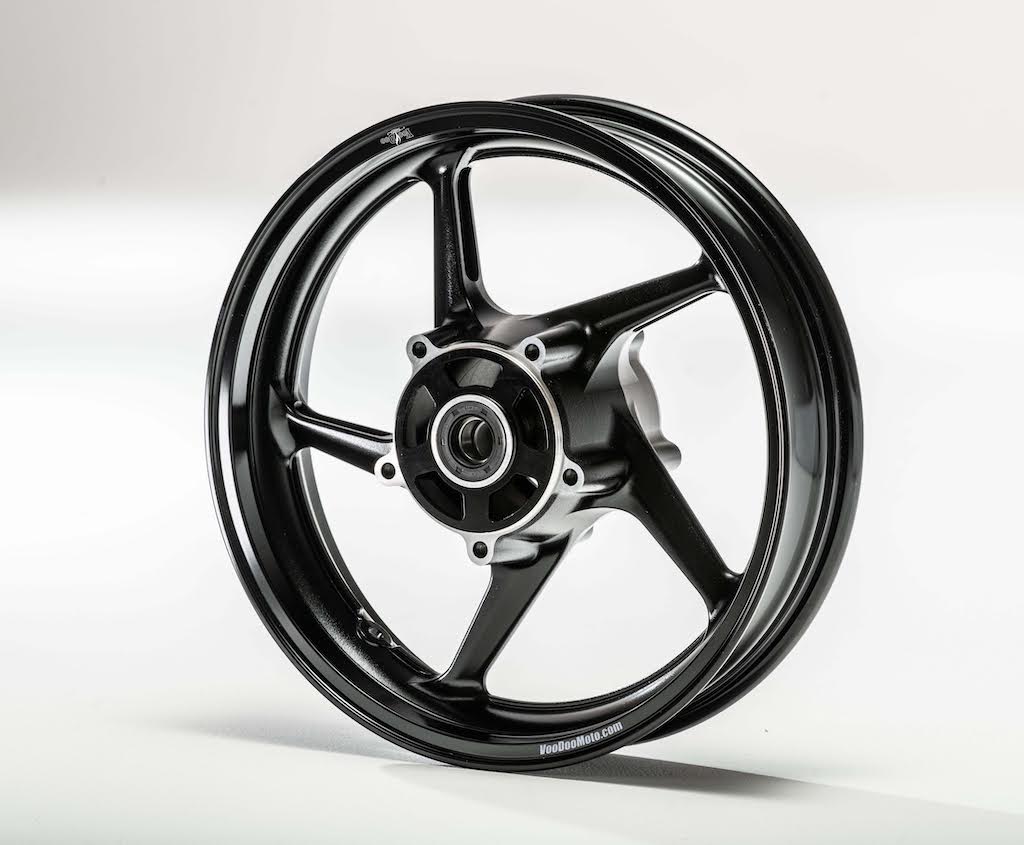 For drag racing competitors, Voodoo Custom Motorcycle Components supports the sport via contingency programs for racers that use their products while competing in the XDA and SDBA series. The Sniper Wheels qualify for those programs.
For more information and model-specific details on the new Voodoo Sniper Wheel, visit the Voodoo Custom Motorcycle Components site.
Prices: $549.95 – $669.95
Contact: www.voodoomoto.com
---