Voodoo Custom Motorcycle Components releases its latest offering for the Suzuki Hayabusa for less than $200.00, the Voodoo Grudge rearsets.
The VooDoo Grudge rearsets are designed to provide strength and reliability without adding extra weight. With its lightweight aluminum construction, this rearset kit is ideal for motorcycle drag racers who need something lightweight yet durable for competition or the Busa owner that wants to add more of personal touch to their bike.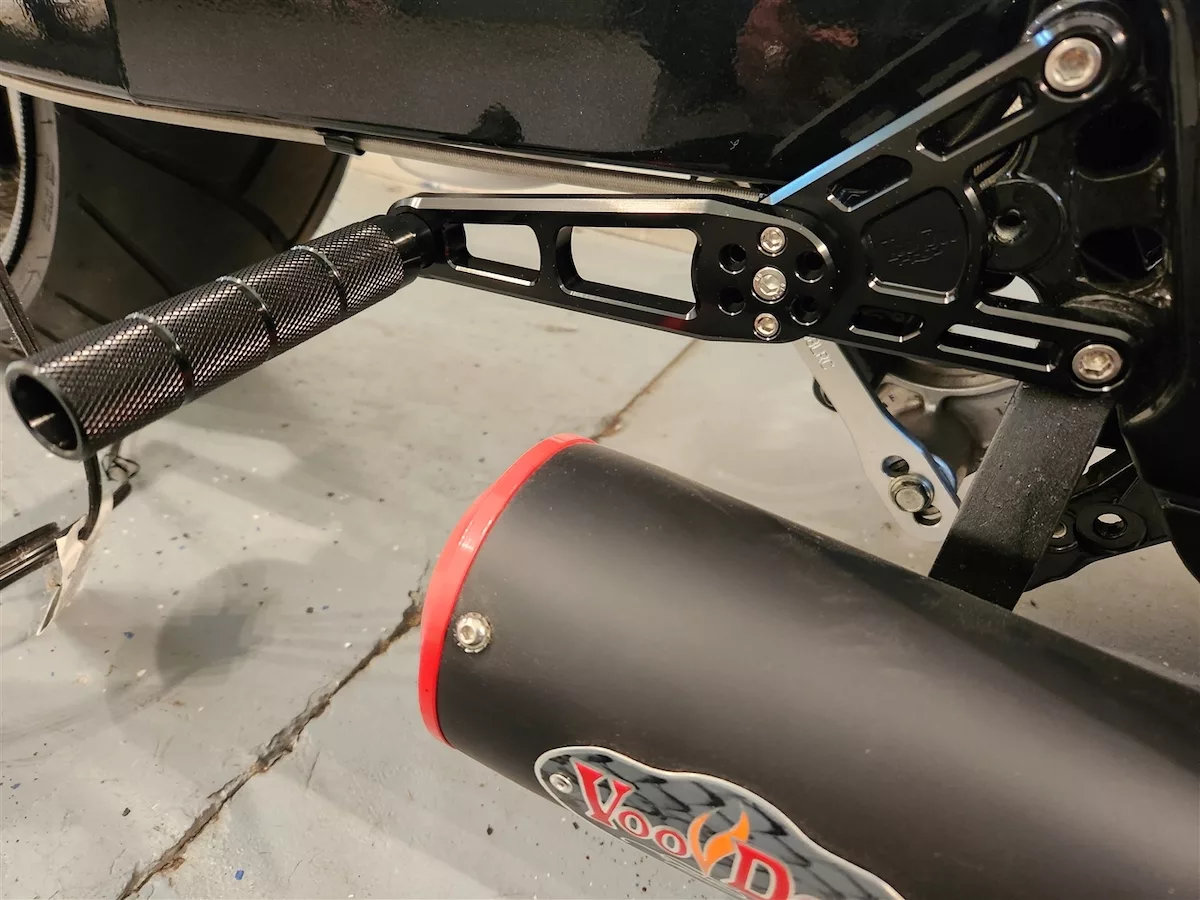 Available for all model years of the Suzuki Hayabusa GSX1300R, the Grudge Rearsets offer several performance benefits. The adjustability of the peg placements allows you to find the best fit for your riding style. You also experience improved stability thanks to the rearsets' solid construction, allowing you to put more power into your rides without worrying about losing control of your bike.
The installation process is simple and straightforward with no additional parts needed as all necessary hardware and instructions are included in the package. Please note that the kit does not include the brake or the shifter.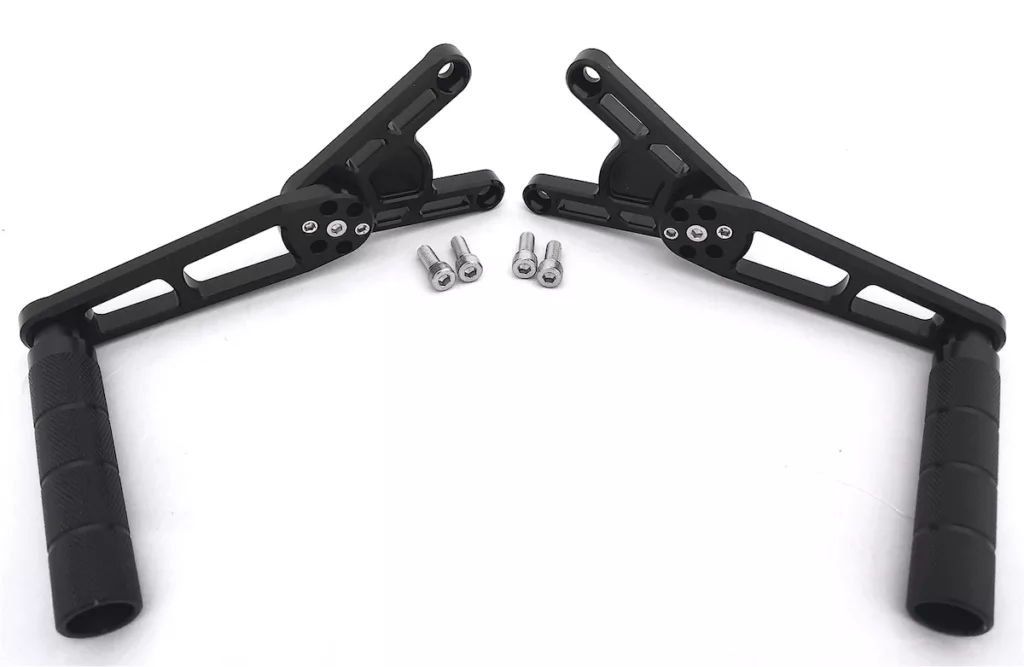 Lightweight yet incredibly durable, VooDoo Grudge rearsets offer performance improvements, adjustable positions, and simple installation, enhancing your ride on the street or at the track.
---