Voodoo Industries presents its latest offering from the exhaust Gods… The Big Tube Sidewinder Exhaust for the Kawasaki ZX-14R.
The Voodoo Big Tube Sidewinder is a high-performance exhaust system for the Kawasaki ZX14R, model years 2006 through 2023 offering an impressive boost in performance and sound. The system features massive stepped-down tubes with thick collars, and a unique 4 into 1 collector that houses an internal pyramid for maximum flow, topped off by 3.5 inch slash cut pipes. There is no baffle on this pipe, so it's straight through race design. The exhaust is constructed of 100 percent stainless steel and is tig welded to handle maximum horsepower.
Style points are earned for the reverse Voodoo 3D logo. The Big Tube Sidewinder Exhaust is available in a high-heat cerakote black ($1424.95) or polished finish ($999.95).
The o2 bung, exhaust gaskets, and radiator bracket are all included. The radiator and 204 style oil filter access are retained. due to its size, some modification to the lower fairing may be required. Because of its size, the Voodoo Big Tube Sidewinder Exhaust does restrict cornering clearance, so keep that in mind.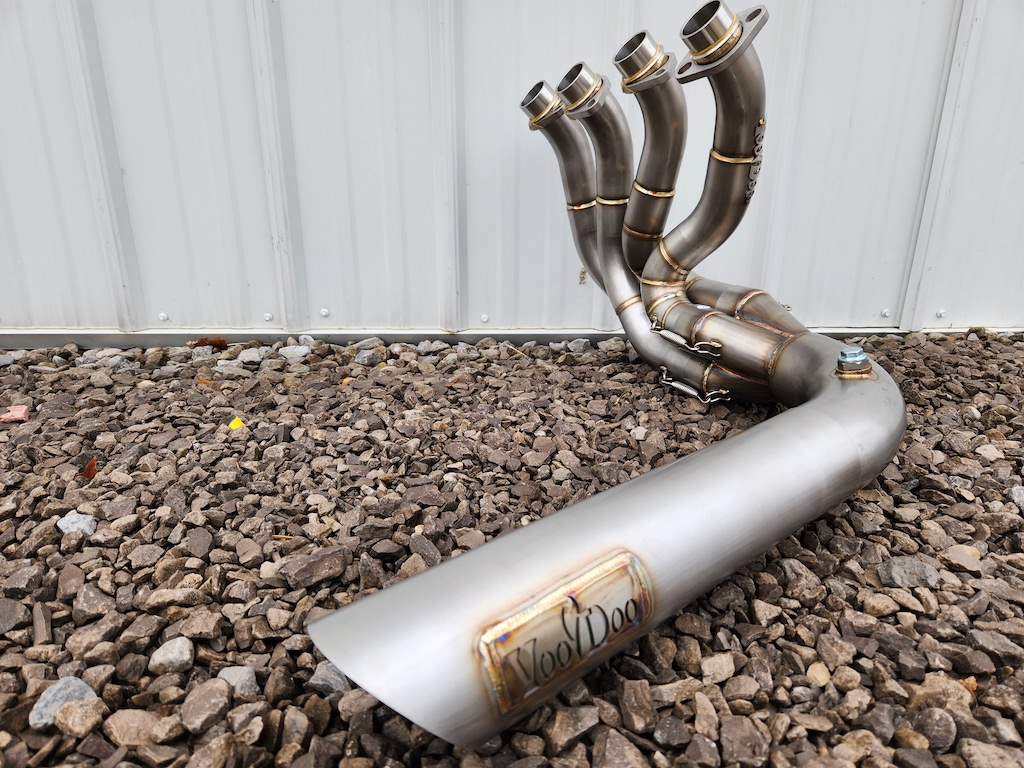 Voodoo has the systems in stock now and they are ready to ship. If you're in the market, the Voodoo Big Tube Sidewinder Exhaust deserves consideration.
---