MV Agusta gives a nod to its Dakar heritage with the announcement of its Lucky Explorer Project.
There's a new adventure player in town, and an unlikely one at that. MV Agusta has today announced the new Lucky Explorer Project, a new endeavor that will mark the company's entry into the modern ADV segment while giving a nod to its past.
But, wait, I hear you say, MV Agusta never raced the Dakar, right? That's correct, but they own the Cagiva brand, and Cagiva most certainly did with the legendary Elefant (sic), which won the event twice in the 1980s while draped in the iconic Lucky Strike livery.
The Lucky Explorer project will see the debut of two models—the 5.5, developed by Chinese partner QJ, and the 9.5, which uses a bored and stroked MV Agusta three-cylinder machine for 930 cc.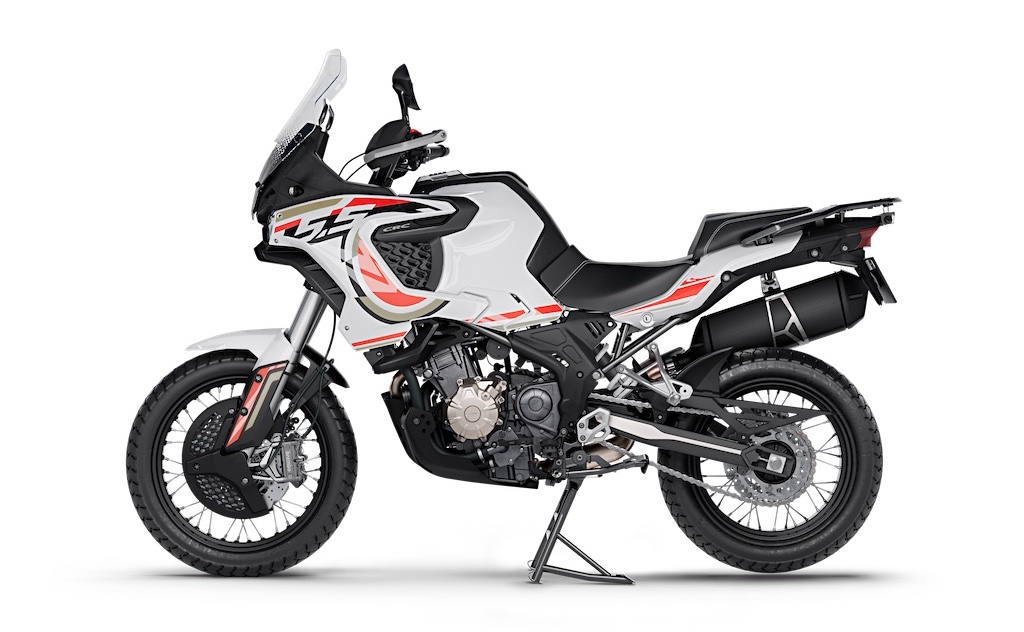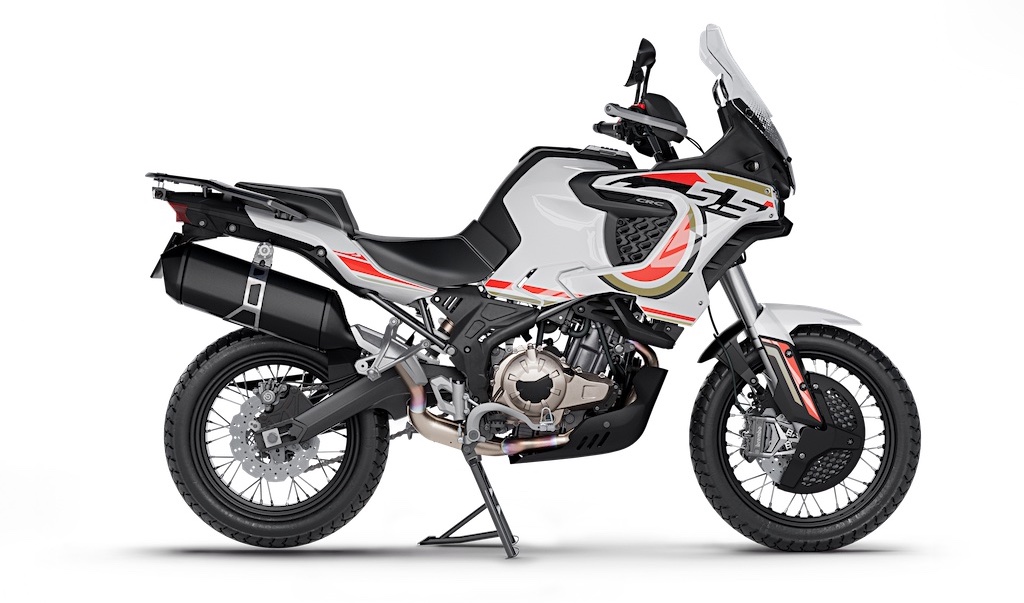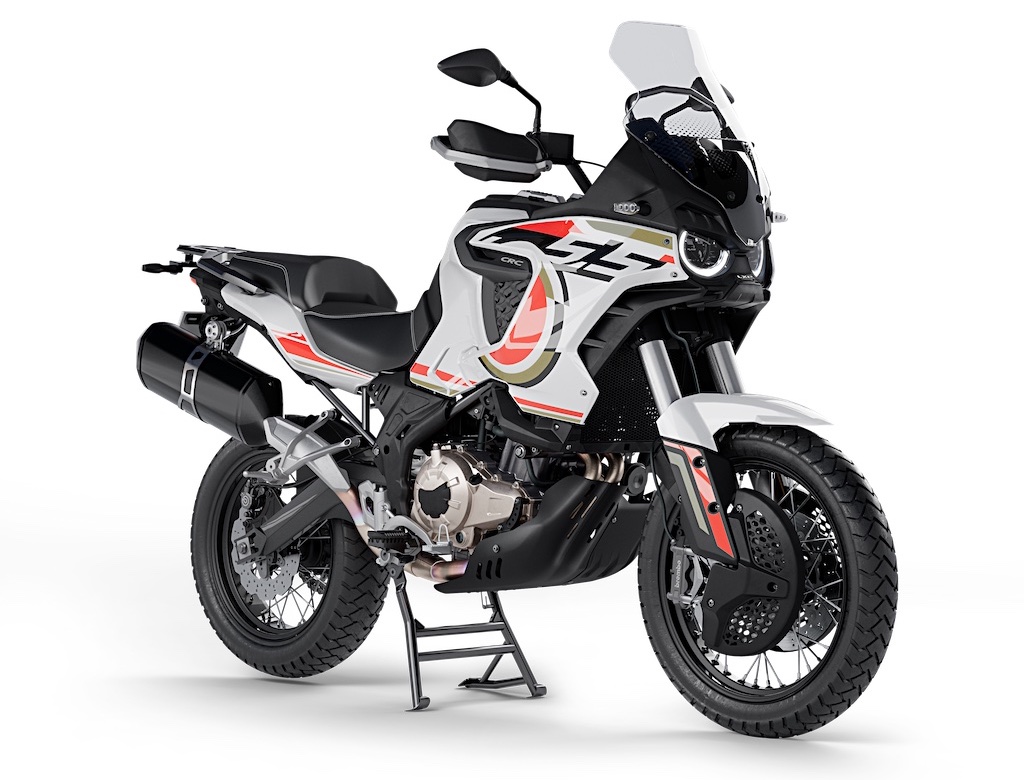 The 5.5 uses a 550 cc twin-cylinder motor that gives MV Agusta a foot in the small capacity ADV door. Specs are scarce on the 5.5 but suffice it to say there's probably no other small capacity ADV on the market that looks as gnarly as this with inverted forks, Brembo monobloc brakes, engine guards and the iconic Lucky Strike styling (minus the words because, you know, tobacco).
The 9.5 gets that 930 cc triple and is a ground-up MV Agusta, producing 123 hp and 75 lb-ft of torque. The chassis is a steel double cradle design and the motor will also come with the option of having a Rekluse variant clutch or a standard clutch, and an optional electro-actuated (paddle shift) gearbox.
Bodywork seems abundant in the huge front engine protection, side and disc guards, plus the sump guard gives the bike a proper off road look. The show rolls on a 21 inch front and 18 inch rear, so going off road will be a case of rider ambition and talent, not the machine's.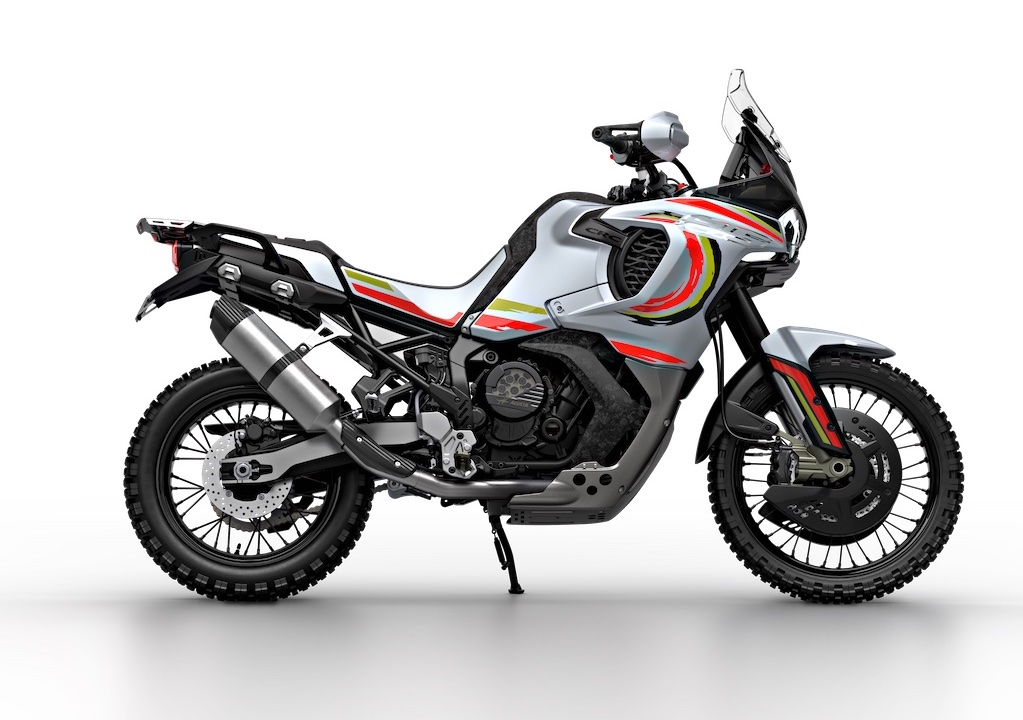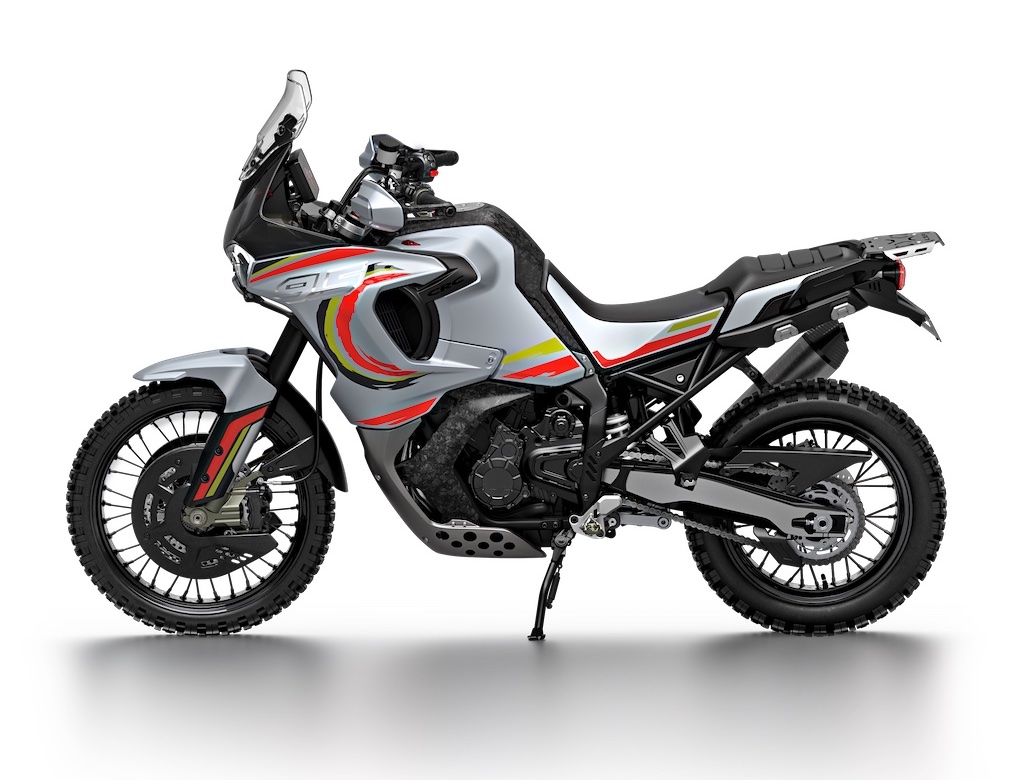 However, MV Agusta is trying to do more than just create two new bikes here. MV says it's "a multi-faceted initiative aiming at gathering the passionate lovers of rally raid and off-road racing around Schiranna's unforgettable legacy of epic participations and victories in the great African rallies of the golden age."
And there'll be plenty of cool stuff in the works, according to MV Agusta. "The project will be developed on the website www.luckyexplorerproject.com and through the Instagram channel @ luckyexplorer.official already online. Riders, personalities, clips and anecdotes, historical factory tours, vintage advertising, videos, memorabilia, new content and events will bring together a real community of enthusiasts. And Lucky Explorer ambassadors will turn up, with access to special content and exclusive previews."
No word as yet on price and availability for either the 5.5 or the 9.5 but it looks like exciting times are ahead for MV Agusta.
---