Triumph joins forces with technology industry leaders to design, engineer and develop the Triumph TE-1 electric motorcycle project. 
The Triumph TE-1 Project is a joint effort lead by Triumph Motorcycles to explore the brand's venture into electric vehicles. Triumph is joined by Williams Advanced Engineering, Integral Powertrain Ltd, and WMG at the University of Warwick to being a two-year, four-phase collaboration focused on developing electric motorcycle capabilities. The team aims to provide input into Triumph's future electric motorcycle offer driving innovation, capability and new intellectual property, enhancing the credibility and profile of British industry and design.
Support and co-funding of the Triumph TE-1 Project is provided by the UK government's Department for Business, Energy and Industrial Strategy (BEIS) and the Office for Low Emission Vehicles (OLEV), via Innovate UK.
"This new collaboration represents an exciting opportunity for Triumph and its partners to be leaders in the technology that will enable the electrification of motorcycles, which is driven by customers striving to reduce their environmental impact, combined with the desire for more economical transportation, and changing legislation. Project Triumph TE-1 is one part of our electric motorcycle strategy, focused on delivering what riders want and expect from their Triumph, which is the perfect balance of handling, performance and usability." – Nick Bloor, Triumph CEO.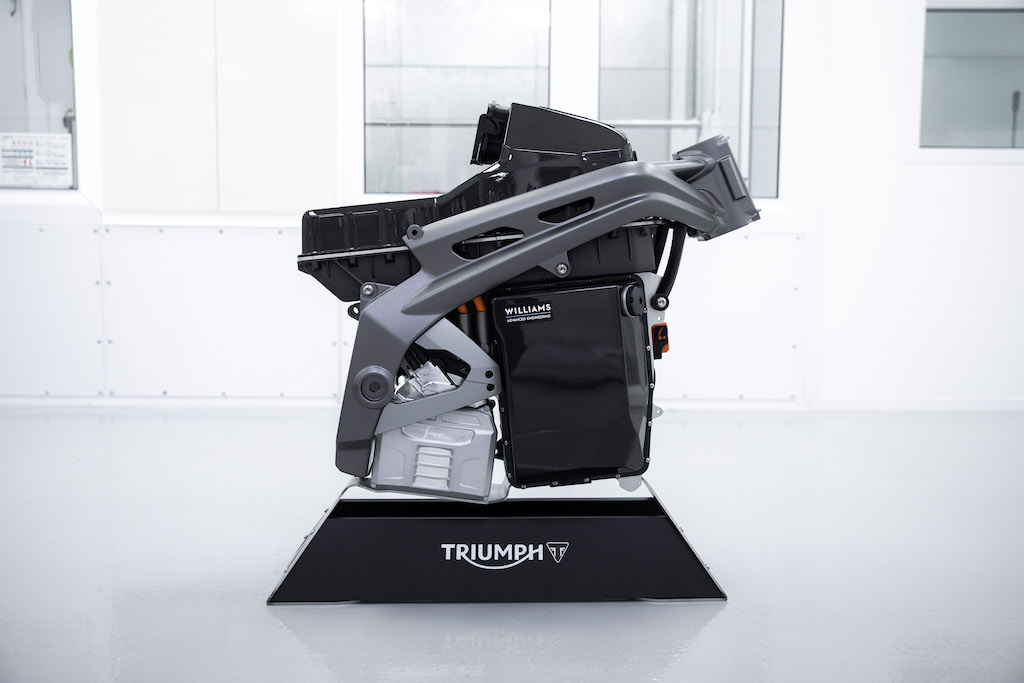 Triumph Motorcycles will lead the project, providing advanced motorcycle chassis design and engineering expertise, manufacturing excellence and pioneering functional safety systems, as well as defining electric drivetrain power delivery characteristics.
Williams Advanced Engineering will provide industry-leading lightweight battery design and integration capability, using its test and development facilities to deliver an innovative battery management system combined with a vehicle control unit.
Integral Powertrain Ltd.'s e-Drive Division will lead the development of bespoke power-dense electric motors and a silicon carbide inverter, integrating both into a singular motor housing.
WMG, at the University of Warwick, will provide electrification expertise, and the critical vision to drive innovation from R&D to commercial impact, through modeling and simulation based on future market needs.
Innovate UK, the government agency that promotes science and technology programs expected to grow the UK economy, will support the partners and administer funds. This forms part of the BEIS modern funding strategy with the aim of creating a market-leading UK electric vehicle capability.
The project will be organized into four main phases, with one of its key aims being increased systems integration. By developing individual components of automotive-based electric drivetrains and optimizing them into innovative combined units, the project aims to deliver sophisticated electric motorcycle systems which reduce mass, complexity and package requirements.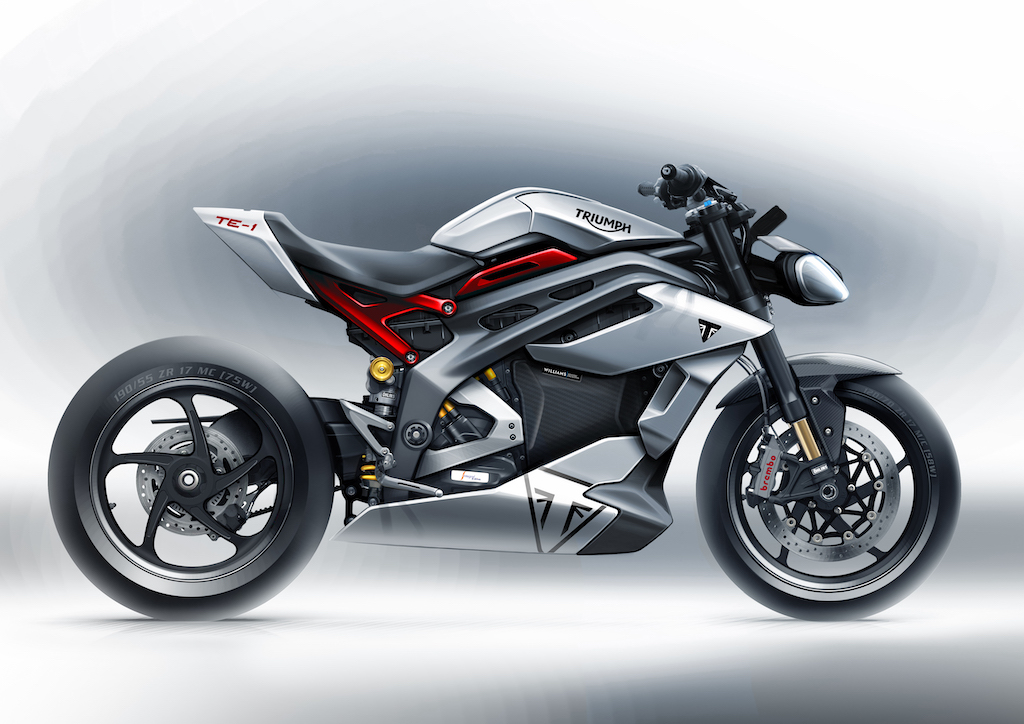 Triumph Motorcycles will work alongside the partner organizations to accelerate joint expertise in the packaging and safety of batteries, optimum electric motor sizing and packaging, the integration of braking systems including regenerative braking, and advanced safety systems. The innovation and capabilities developed in these areas will input into Triumph's future electric motorcycle strategy.
---