Kawasaki ventures into the world of electric balance bikes with the introduction of its new Elektrode.
The 2023 Kawasaki Elektrode marks a new journey for the brand. The Elektrode is the first electric balance bike designed and built by Kawasaki.
The Elektrode features a 250 watts in-wheel brushless electric motor with a frame integrated 2.5 hours (about nine miles) running capacity battery. Charging time is roughly 2.5 hours for full replenishment.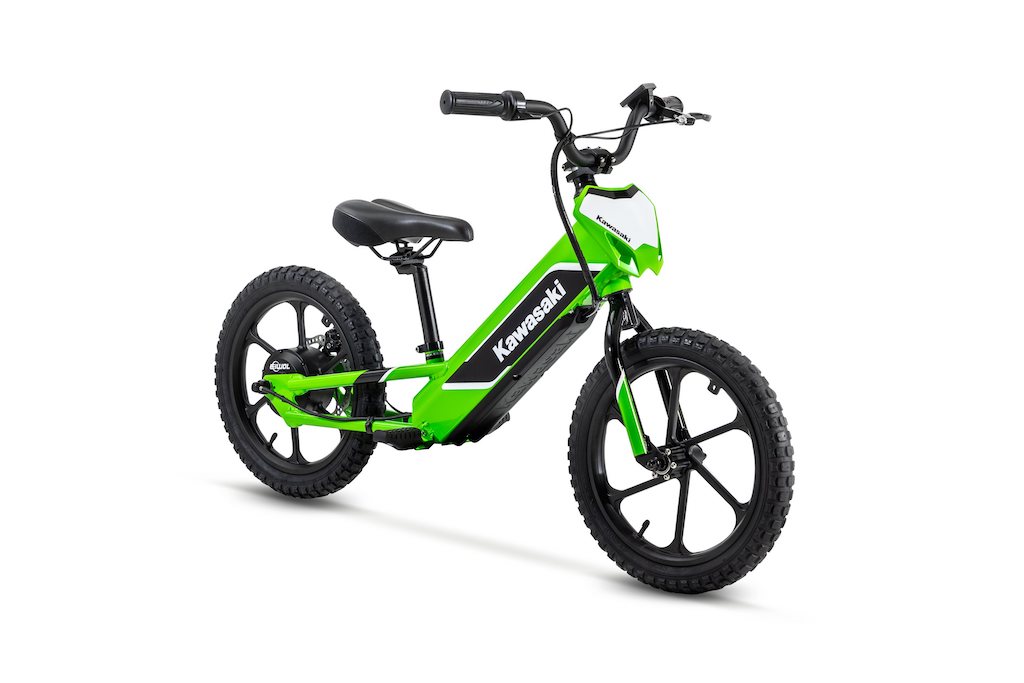 It takes style notes from the Kawasaki KX motocross lineup, highlighted by the twist throttle, motocross handlebar, foldable steel footpegs with rubber grip, and premium disc brake.
The Kawasaki Elektrode has a wheelbase of 32.8 inches, and rolls on 16 inch cast-aluminum wheels, fitted with multi-terrain knobby tires.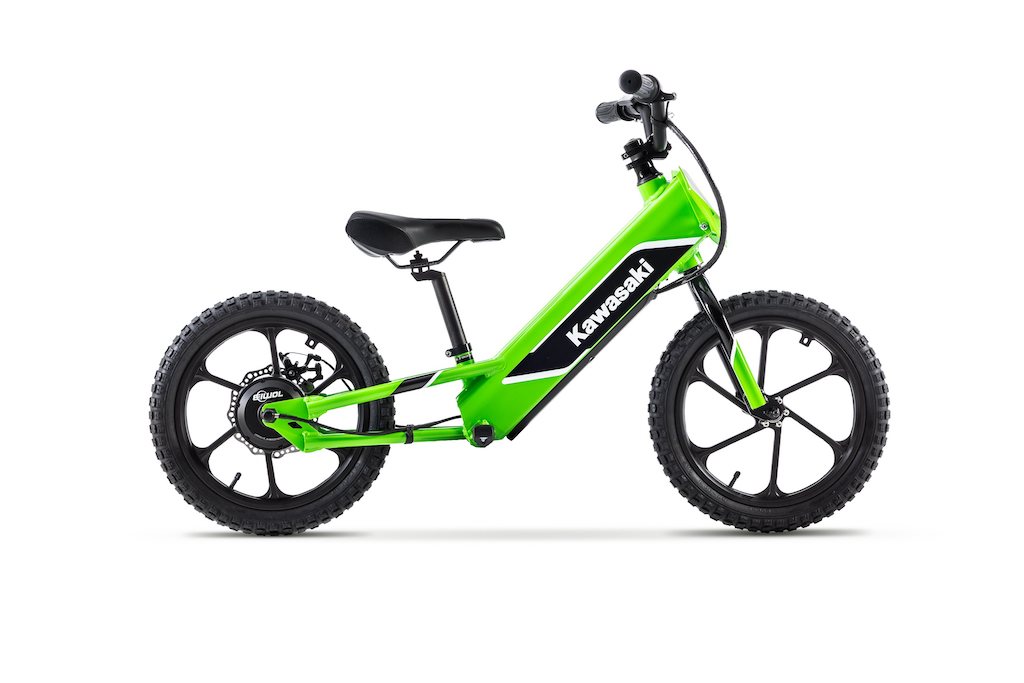 There are three speed modes to select from: low (maximum speed – 5mph), mid (maximum speed – 7.5mph) and high( maximum speed – 13mph). Speed modes are accessed via a passcode parental lock.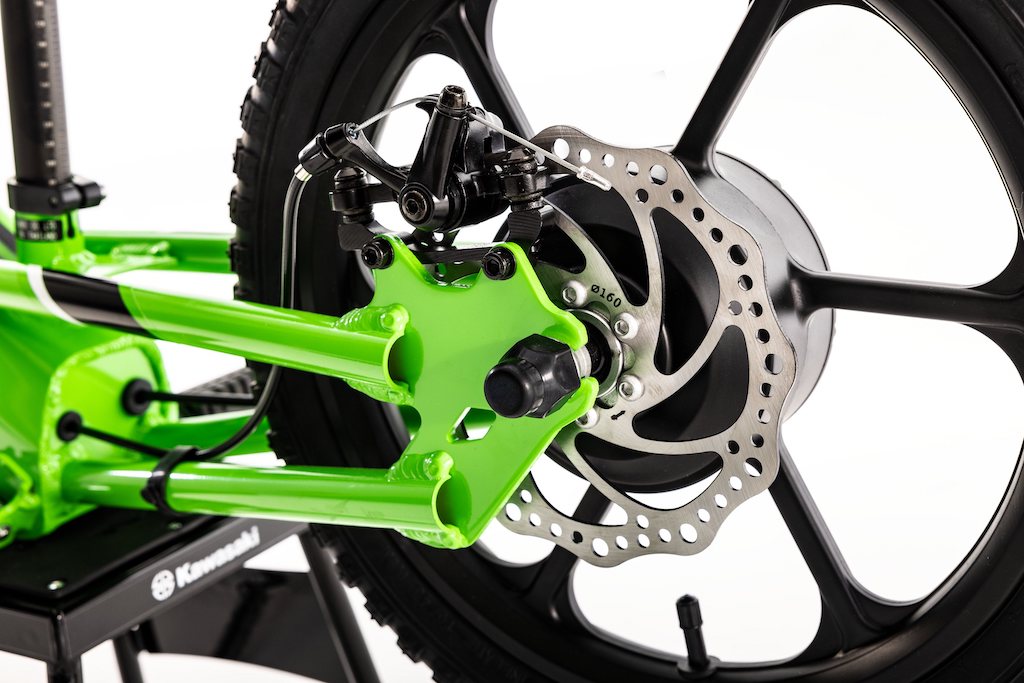 Other bells and whistles include a lightweight aluminum frame, as well as an adjustable seat, handlebar position, and brake lever.
Kawasaki hopes that the 2023 Elektrode, with an MSRP of $1,099.00 will get kids (ages 3 to 8) riding at a younger age, preparing them before they mount up on small-displacement motorcycles.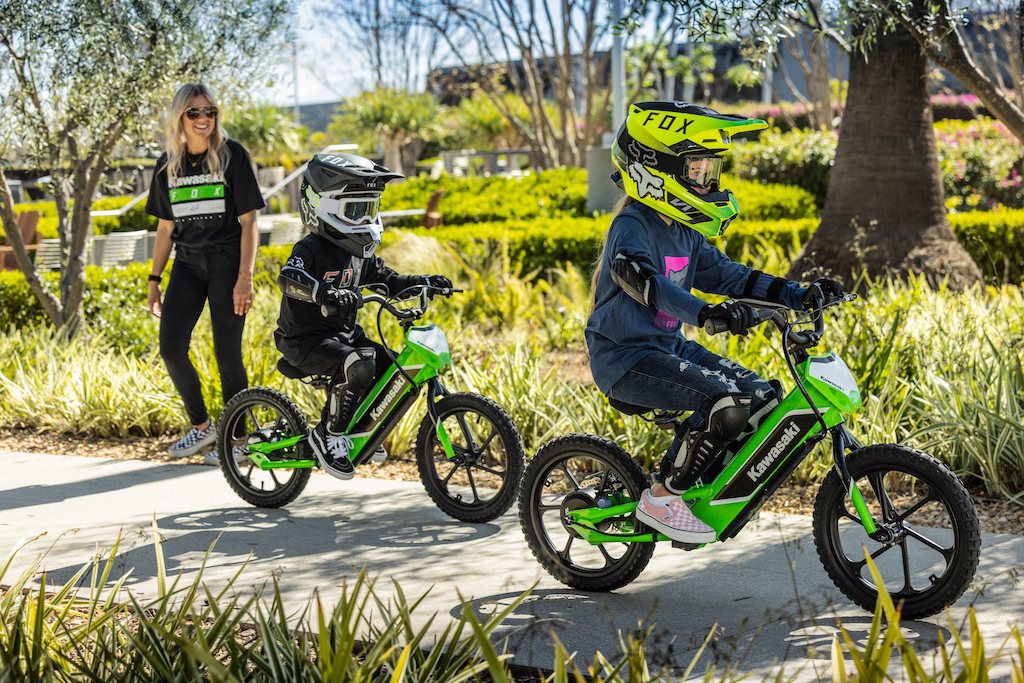 ---