Yamaha has released the next generation of their YZF-R1M. The 2020 Yamaha YZF-R1M is packed with features, new design, and a whole lot of carbon fiber. Here are a few things that you need to know about the Yamaha 2020 YZF-R1M.
ENGINE
The 2020 YZF-R1M is powered by a 998cc inline four-cylinder engine with a cross-plane crankshaft. The engine is highlighted by titanium fraction split connecting rods and offset cylinders and Yamaha's chip controlled intake. Improvements have also been made to the 2020 model's air filter and intake, injectors, throttle bodies and exhaust that now sounds more like its big brother, the YZR-M1.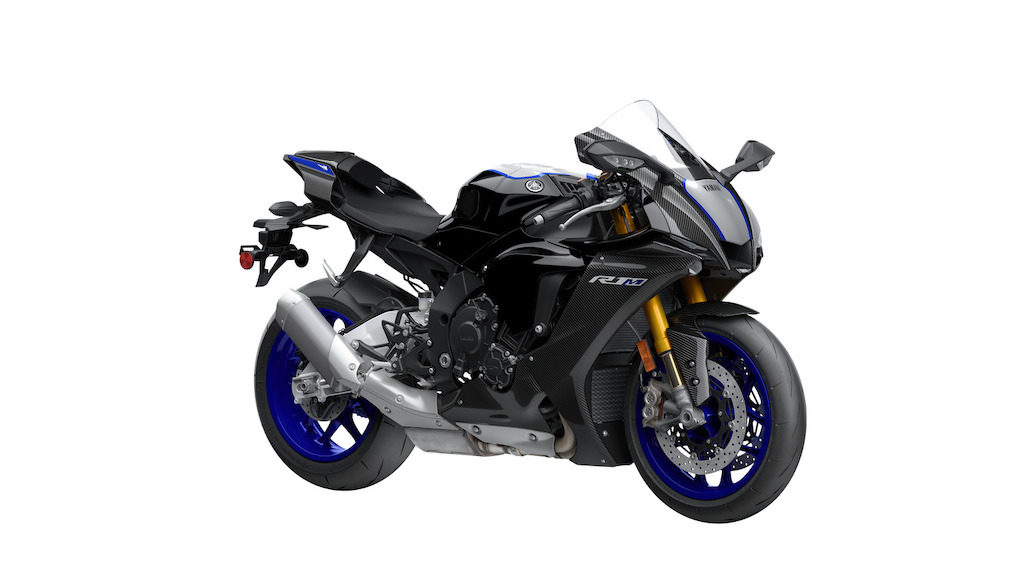 ELECTRONICS
The electronics package for the 2020 Yamaha YZF-R1M is fully loaded. Topping the list is the Yamaha Ride Control (YRC), the rider interface in which you can access and customize your ride experience, such as the ride modes, lift and launch control, communication control unit. The R1M has a true six-axis IMU that is equipped with gyro sensors to provide proper data to the lean sensitive traction and slide control. The engine brake management system has three levels of adjustment.
IS YAMAHA'S 2020 YZF-R1M PRACTICAL? – A FIRST RIDE REVIEW
The brake control cornering ABS has two settings. Both elements allow the rider to adjust how the bike performs under braking into corner entry during deep lean angles. Yamaha has done away with throttle the cables and the need for them with the addition of their all-new Accelerator Position Sensor with Grip (APSCG). The APSCG works in harmony with Yamaha's Chip Controlled Throttle. The result is direct throttle response. When you roll on the throttle, the feedback is immediate.
CHASSIS
The weightlessness of the 2020 R1M is attributed to it's aluminum and magnesium components. The delta box frame and fuel tank are both aluminum. The subframe and wheels are magnesium. For good measure, Yamaha dressed the 2020 model in carbon fiber bodywork for looks and its weight-saving features.
SUSPENSION
The suspension of the 2020 R1M is highlighted by Ohlins Electronic racing setup. On the front end, the NPX forks now feature a pressurized gas chamber. The result is improved handling and overall control over previous model years.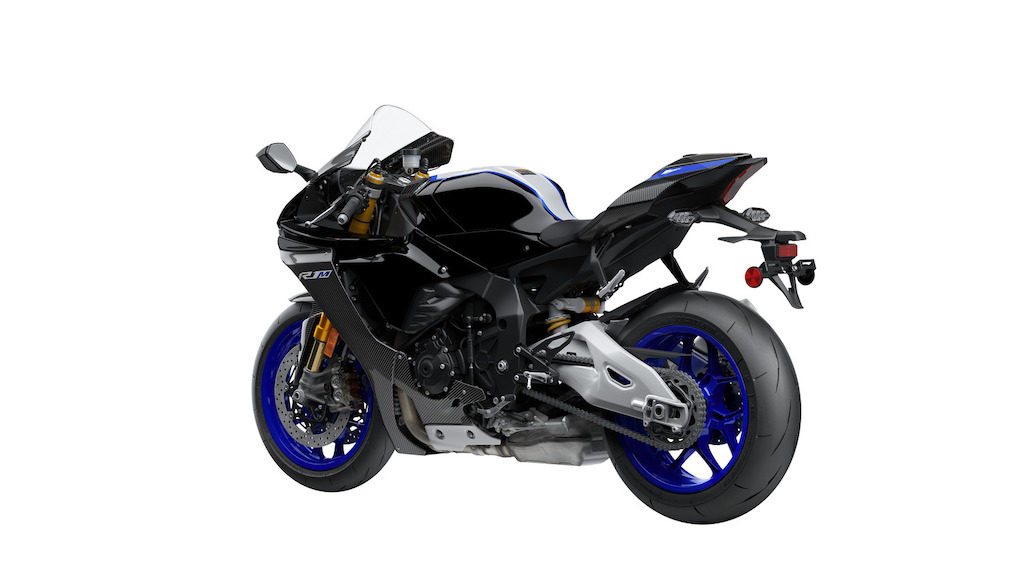 COMMUNICATION CONTROL UNIT
Yamaha's new Communication Control Unit or CCU allows for seamless wifi connectivity between the 2020 Yamaha YZF-R1M and your smartphone. Through the CCU, a GPS receiver will enable riders to acquire and record data. In essence, the CCU is a data logger that offers adjustability via the Y-TRAC mobile application on your smart device.
DESIGN
The 2020 Yamaha YZF-R1M's new body design is engineered to improve aerodynamics by 5.3%. Wind noise is decreased. Pressure is minimised on the rider while in an attack riding and full tuck position.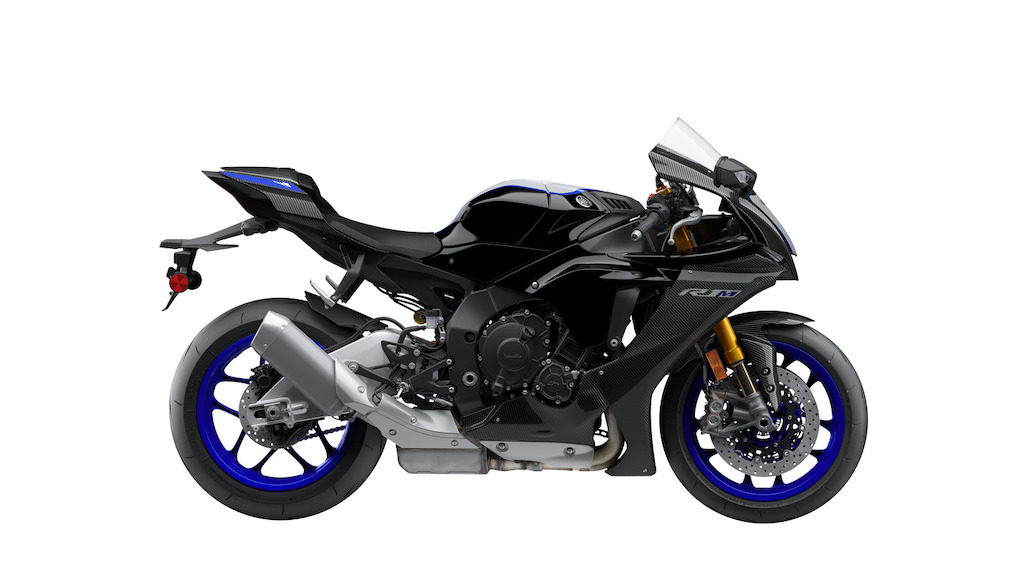 The 2020 Yamaha YZF R1M will be available in limited quantities with an MSRP of $26,099.00.
---