Suzuki celebrates its 100th anniversary and 60 years of racing with a Limited Edition GSX-R 600, 750 and 1000.
Launched in 1920, as a loom manufacturer in Hamamatsu, Japan, by the 1960s, Suzuki soon found its place in the world of Grand Prix motorcycle racing. To celebrate these milestones, Suzuki is debuting their 2021 sportbikes, the limited edition GSX-R 600, 750 and 1000, all inspired by the traditional blue and slate silver livery of their early racing bikes.

All three models of the 2021 GSX-R are dressed in the 100th Anniversary Edition livery, just like Suzuki's MotoGP rocket, the GSX-RR, invoking nostalgia for some while sparking two-wheeled inspiration for others.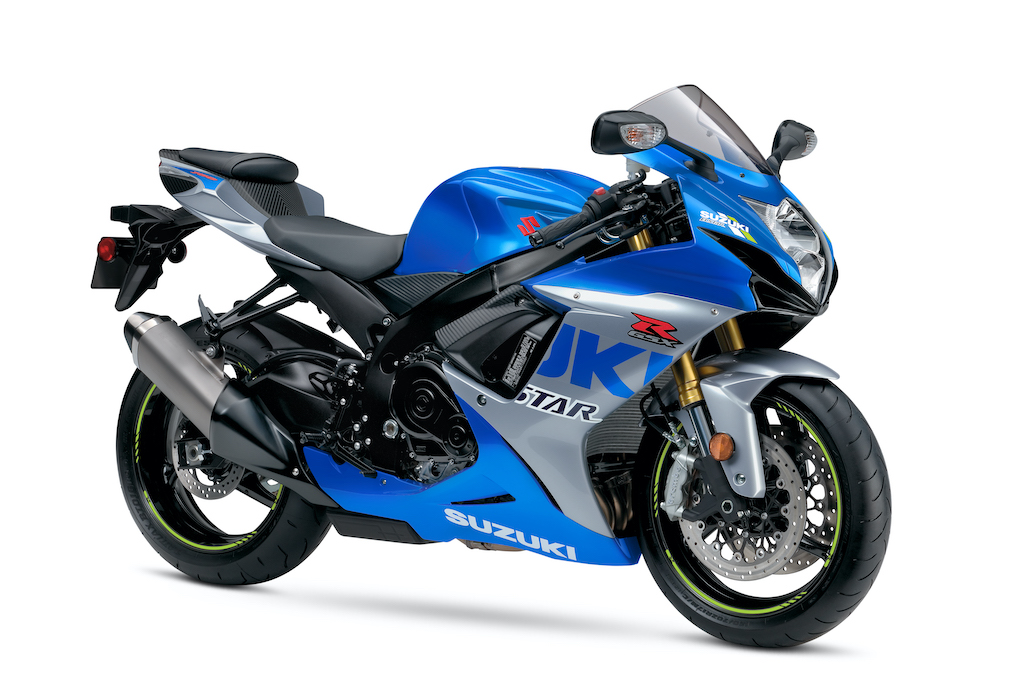 Available in limited production numbers, the 2021 Suzuki GSX-R600 100th Anniversary Edition has an MSRP of $11,599.00, the GSX-R 750 is priced at $12,699.00, while the 1000 has a retail price of $17,999.00.
---