As the silly season begins, the MotoGP 2022 mid season report takes a look at the ups and downs of the year, thus far.
To say the 2022 MotoGP season has been full of surprises is like saying the "Top Gun – Maverick" movie is kinda good. It's incredible by the way. Who could have predicted, Enea "The Beast" Bastianini snagging three victories and eight-time World Champion Marc Marquez with zilch!
Through all of this, it is defending Champion Fabio Quartararo who is leading the world standings with an eight point lead over Aleix Esparagaro, yet another surprise in this year's loco championship run.
The riders who you need milk cartons, bloodhounds and an APB to find out where they are…
Franky Morbidelli, Maverick Vinales, Jorge Martin and Alex Marquez. It pains me to write this but let's be honest, I almost forgot Franco Morbidelli was even in the championships. His name gets mentioned as much as Polio, Mannix and Barnaby Jones! I get the feeling that along with a disgruntled Raul Fernandez and Miguel Oliveira, Franco could be on a seat that is muy caliente. 
Vinales finishes like a lion but starts like a kitten. Fix those problems and the old Maverick just might prevail. With Martin, you just kinda get the feeling that he's gonna eventually show up. But when is the question? Alex Marquez is hard at work but it's just not happening now! Another year with LCR Honda should help. If not, who knows where the two-time World Champ will land.
Silly Season 2022 rumors are like chess. Once one pawn is moved, the rest fall into line. Watch Joan Mir and Alex Rins. These two deserve a great ride and I hope they get one. What Suzuki did by pulling the wool over their eyes and discontinuing their MotoGP program in 2023, means no upgrades. The 2020 World Champion deserves better. The rumor is that Mir and Repsol Honda have been flirting but Mir's position is… if you like it then show me the money! Talks have stalled. With a Marquez future in doubt, this will be the domino that we are waiting to fall. The rest will then will fall into place.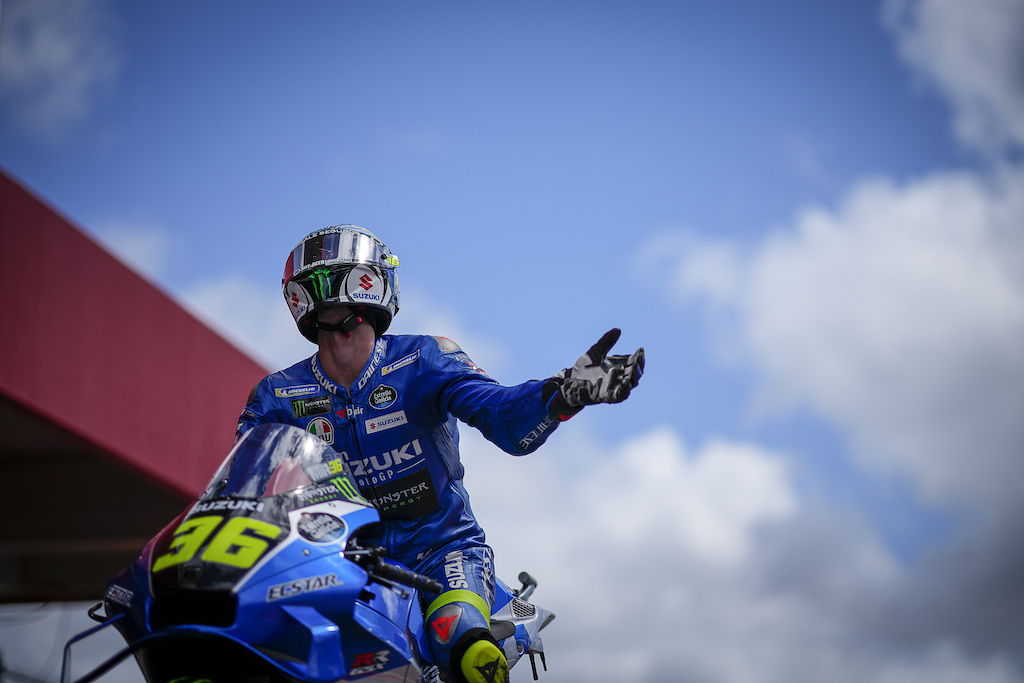 The Big Surprise…
The biggest surprise is the emergence of Aprilia, more specifically Aleix Esparago. Espargaro has not had a win after being in the world championships since 2005. This year he has one and is second in the championships. Aprilia will also have a satellite team next year so expect some big names to be signed. Watch Aleix! He's got the stones and the machine that breed confidence!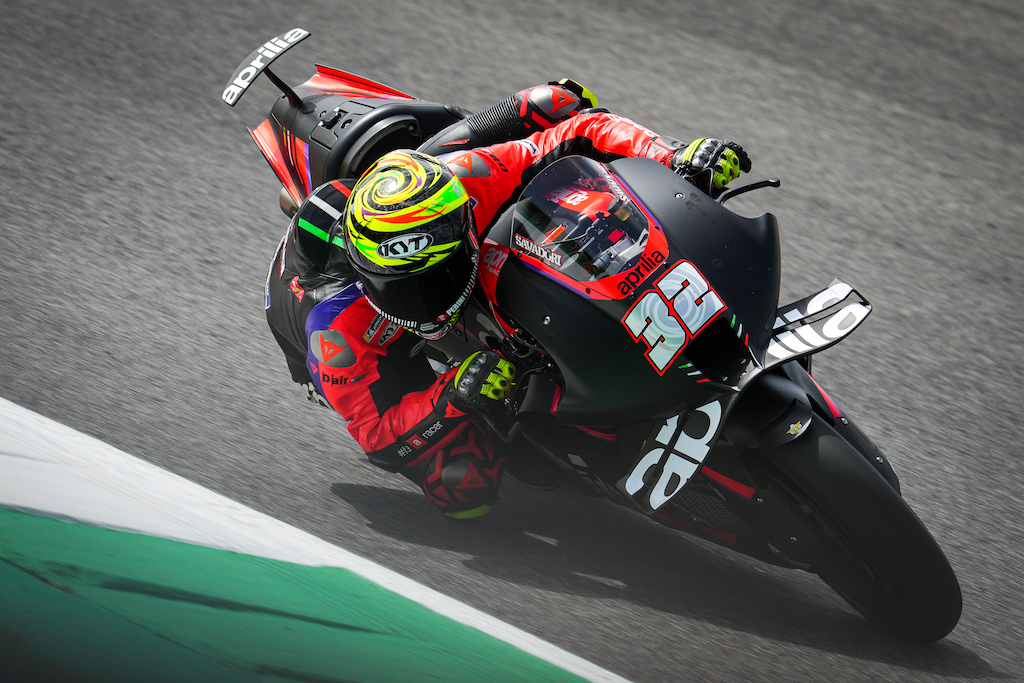 The Rookies: Darryn Binder and Raul Fernandez…
Fernandez set the world on fire in Moto2 and so far, not so much in MotoGP. The most promising as of now is Remy Gardner. Gardner seems mature and ready for GP. With KTM, it seems the bike is about as finicky as a politician after a school shooting. If the bike problems get ironed out, watch out for the orange gang gang!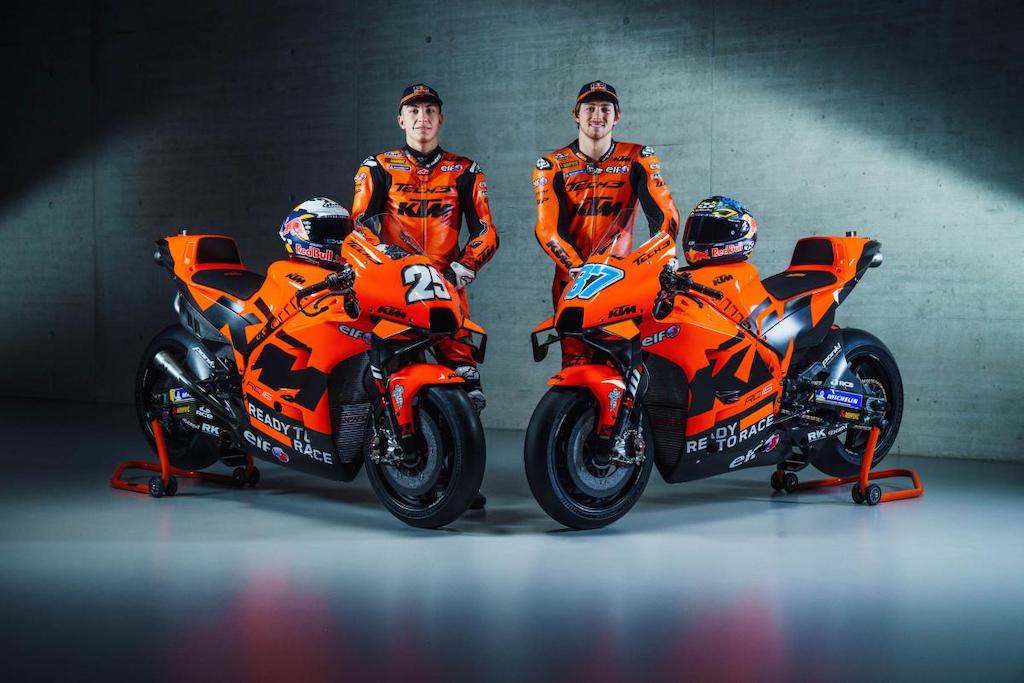 The Champ doing what a Champion does…
Plain and simple, Fabio Quartararo is showing why he is the 2021 World Champion. He's riding a bike that has no known horsepower and yet he's keeping up with a pack of Ducs, week after week. He's riding like Hell but remains unsigned. More than likely, he'll sign with Yamaha but in racing, as in life… you just never know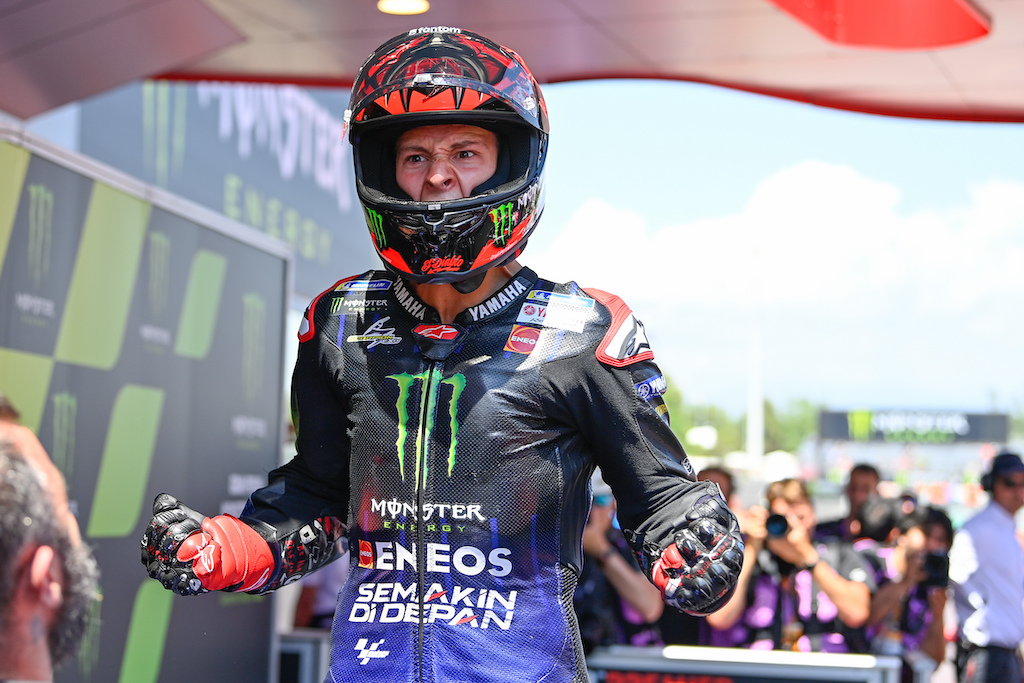 If I had to give the racing a grade this year, I'd say B plus. Mugello dispelled the rumors of procession racing but these things need to get ironed out or MotoGP is going to be 2021 Formula One.
In the throngs of Silly Season 2022, I still say, as I have been for the past decade, it all depends on what happens with Marc Marquez. As Marc goes, so does MotoGP. We all at SBI wish the Champ a speedy recovery and that he can continue to do what he loves doing. And that's winning races.
Stay tuned GP Freaks This thing is far from over!
---