BMW comes out firing with the first new S 1000 RR since 2019.
The BMW S 1000 RR has been put in the dark corner in recent times thanks to the arrival of the track-specific M 1000 RR last year.
The OG BMW superbike was thus rendered second best now that the M had taken center stage, but BMW hasn't forgotten about the bike that made the company the superbike powerhouse it is today and for 2023, the S 1000 RR is getting a bit of a makeover.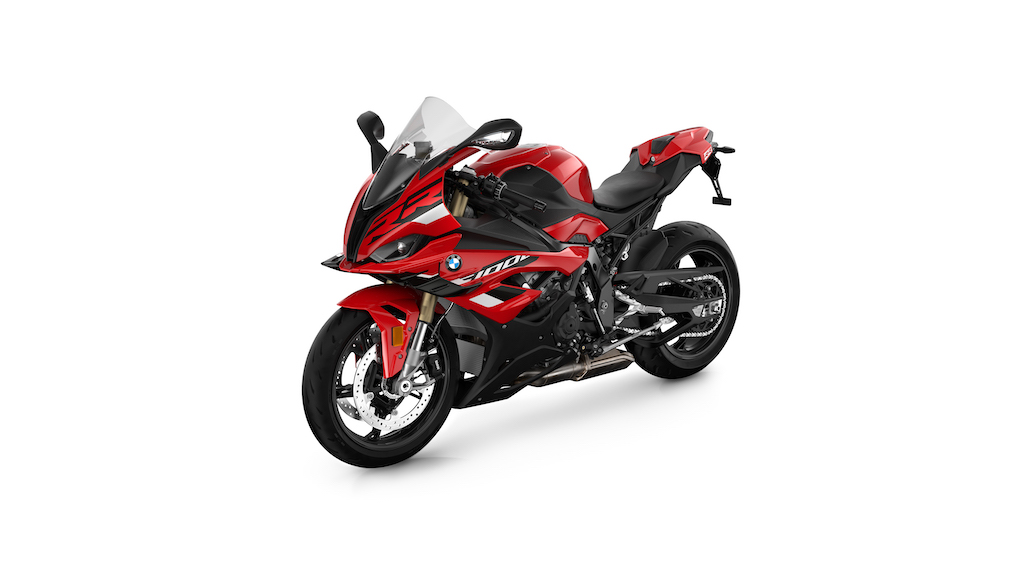 Dressed in all-new, winglet-clad bodywork, the $17,895 MSRP S 1000 RR will pack a claimed 205 horsepower and 83 lb-ft of torque on tap from the 999cc inline four-cylinder engine and gains new chassis and electronics upgrades over the 2022 model.
The chassis has been redesigned to give more lateral flex in corners, which in turn should give the rider greater feel from the tires when really pushing. Geometry has been slightly relaxed, with a 0.7-inch increase in wheelbase and a touch more trail will make for a calmer chassis on corner entry.
BMW's engineers have also narrowed the gas tank to allow the rider to better grip it with their legs for greater control under braking and mid-corner.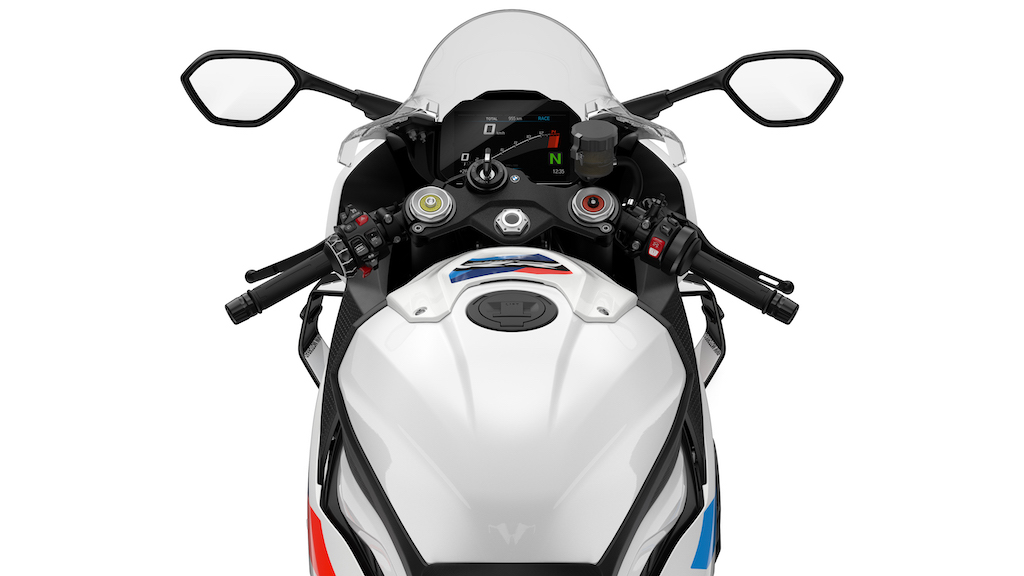 The electronics, already rammed full with the usual dynamic traction control, anti-wheelie, multi-level Cornering ABS, electronic suspension, launch control, cruise control, pit lane speed limiter, etc, will gain the Brake By Slide and Dynamic Traction Control Slide Control systems that allow the rider to drift the rear wheel under heavy braking.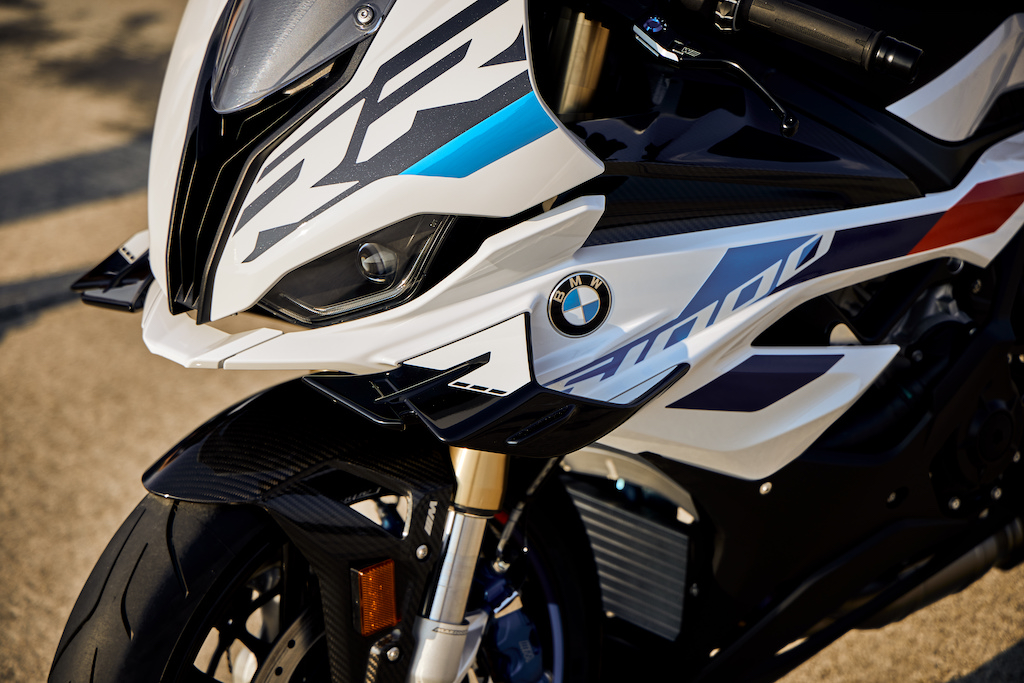 The electronics also include a new ABS Pro setting for slick tires that reduces the intervention of the system to allow for the mechanical grip of the slick tire on a track to be exploited to its full potential.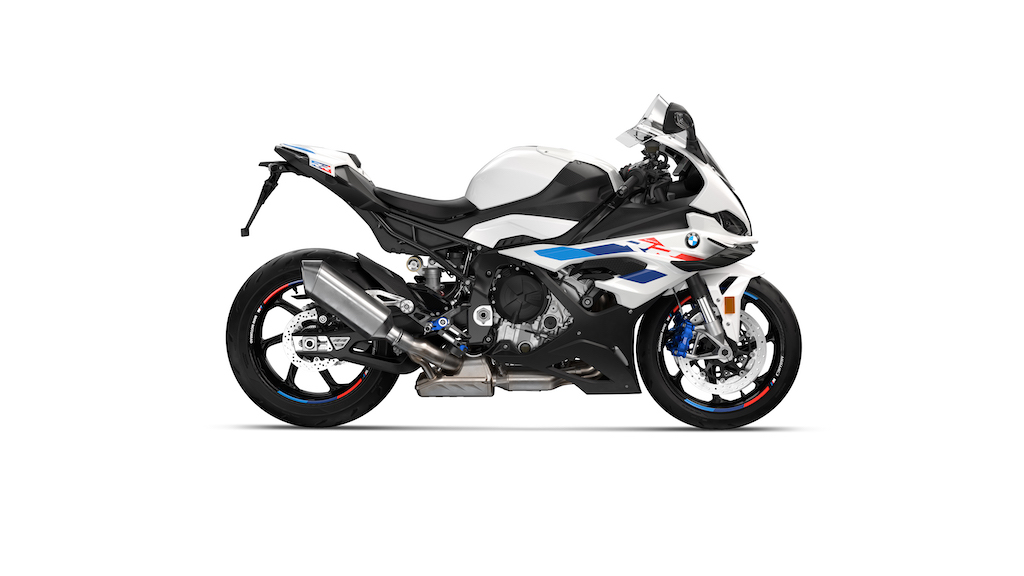 The 2023 S 1000 RR will also feature BMW's Dynamic Brake Control (DBC) feature. When a rider uses the front brake, sometimes there's a tendency to pull back on the throttle at the same time and if this happens, DBC sets in and stops the throttle butterflies from opening.
The 2023 BMW S 1000 RR should be ready for customers to pick up as of January 2023.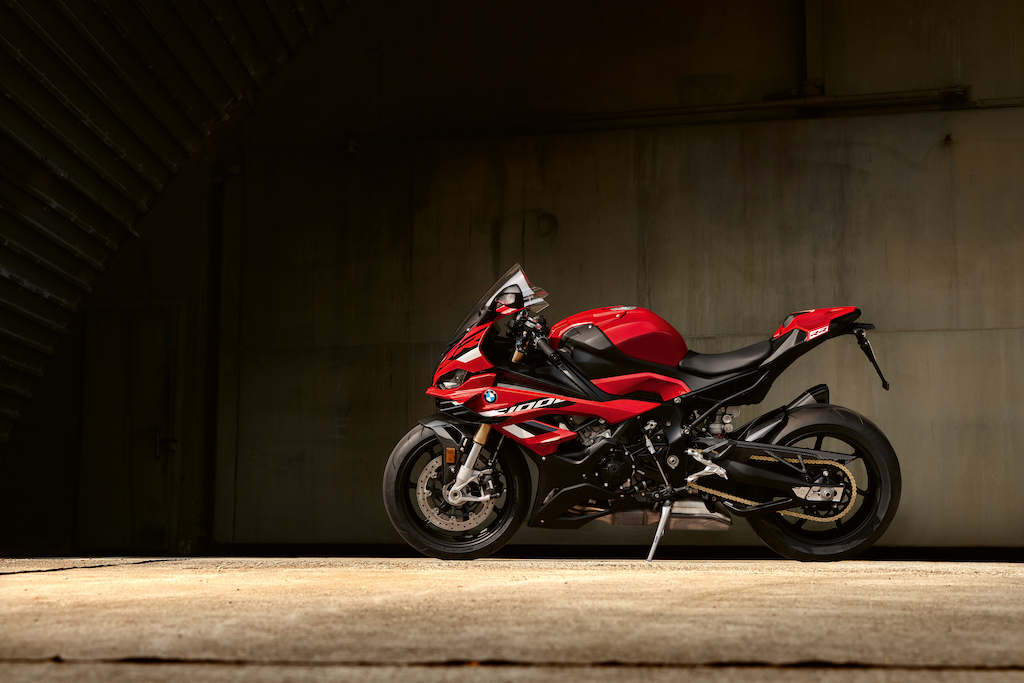 ---