BMW Motorsport GmbH is throwing an M-badged party with the 2022 BMW M 1000 RR 50 Years M Package.
One of our favorite bikes on the road today is the delectable BMW M 1000 RR. Here's a machine that exists solely for the purpose of going racing in WorldSBK in the true spirit of homologation specials, but even BMW itself has a few tricks up its sleeve when it comes to enhancing an already enhanced machine.
To celebrate 50 years of the BMW Motorsport GmbH division of BMW, the Munich house of speed is bringing an M 1000 RR to market with a few goodies thrown in.
The BMW M 1000 RR M Package is an updated version of the production machine homologated for racing and uses a host of carbon fiber parts such as carbon front and rear fenders, upper fairing side panels, left and right carbon tank covers, a carbon chain guard and sprocket cover.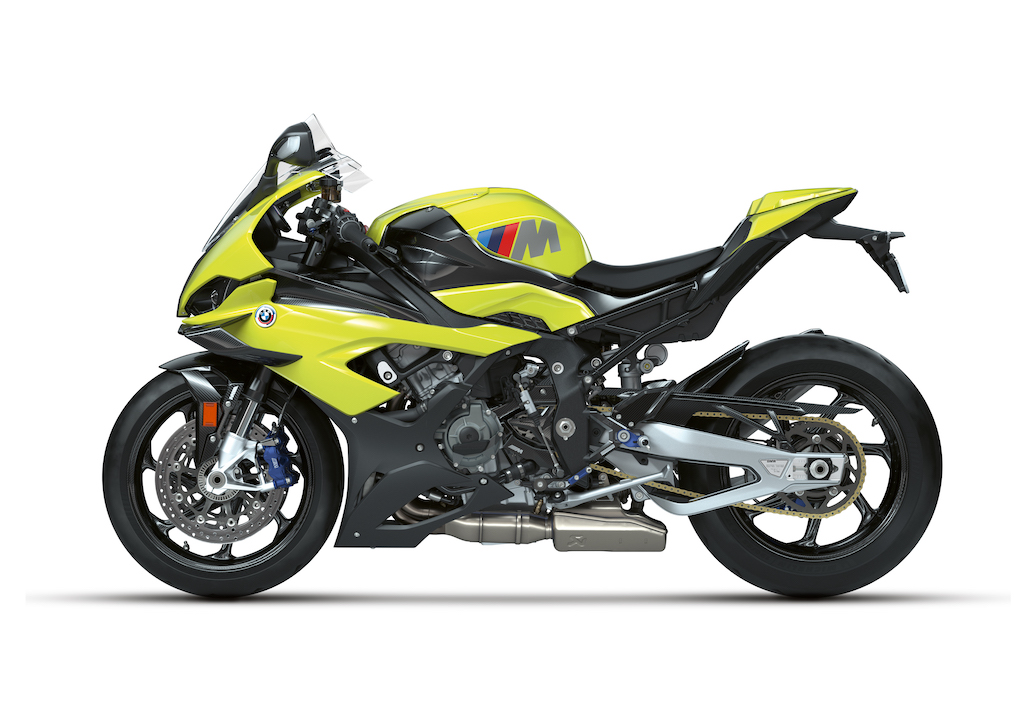 BMW's also fitted billet aluminum engine protectors, folding brake and clutch levers, M rider's rearsets, and front brake lever guard, although the real winner in the M Package is the lighter silver anodized aluminum swingarm that looks absolutely gorgeous.
Resplendent in the Sau Paulo Yellow color scheme that looks eerily similar to the Acid Green paint job that graced the very first S 1000 RR back in 2010, the M Package also gets an M GPS lap trigger software, M endurance chain and passenger seat and seat cover.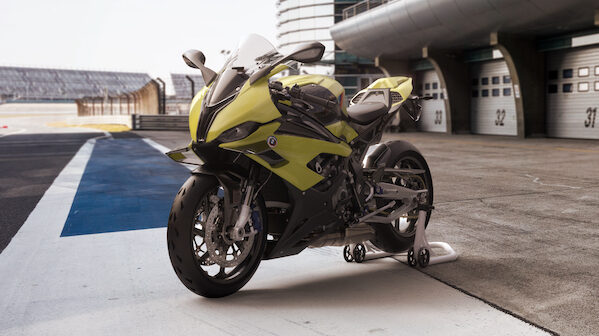 The M 1000 RR is already pretty rowdy with a claimed 205 horsepower and 83 lb0ft of torque, seven (yes, seven) riding modes, a pit-lane speed limiter, Dynamic Traction Control, wheelie and slide control, Shift Assist Pro, a lightweight lithium-ion battery and an M chassis kit that comes with a rear ride height adjuster and swingarm pivot adjuster, the upgraded M Package takes everything those few steps further.
BMW Motorrad North America will be putting these beautiful superbikes on sale for $36,995 MSRP, plus a $645 destination fee. You can expect to see them arrive in the U.S. by late Q3 this year.
---