The 2023 Red Bull KTM Factory MotoGP team of Jack Miller and Brad Binder made its debut, unveiling this season's KTM R16 race machine.
At the pinnacle of KTM road racing stands Red Bull KTM Factory Racing. Since 2017 with seven MotoGP wins, 18 podium appearances, and three pole positions under their belt, Red Bull KTM has a lot to be proud of. In preparation for the 2023 season, the Red Bull KTM Factory Racing riders and machines have been revealed.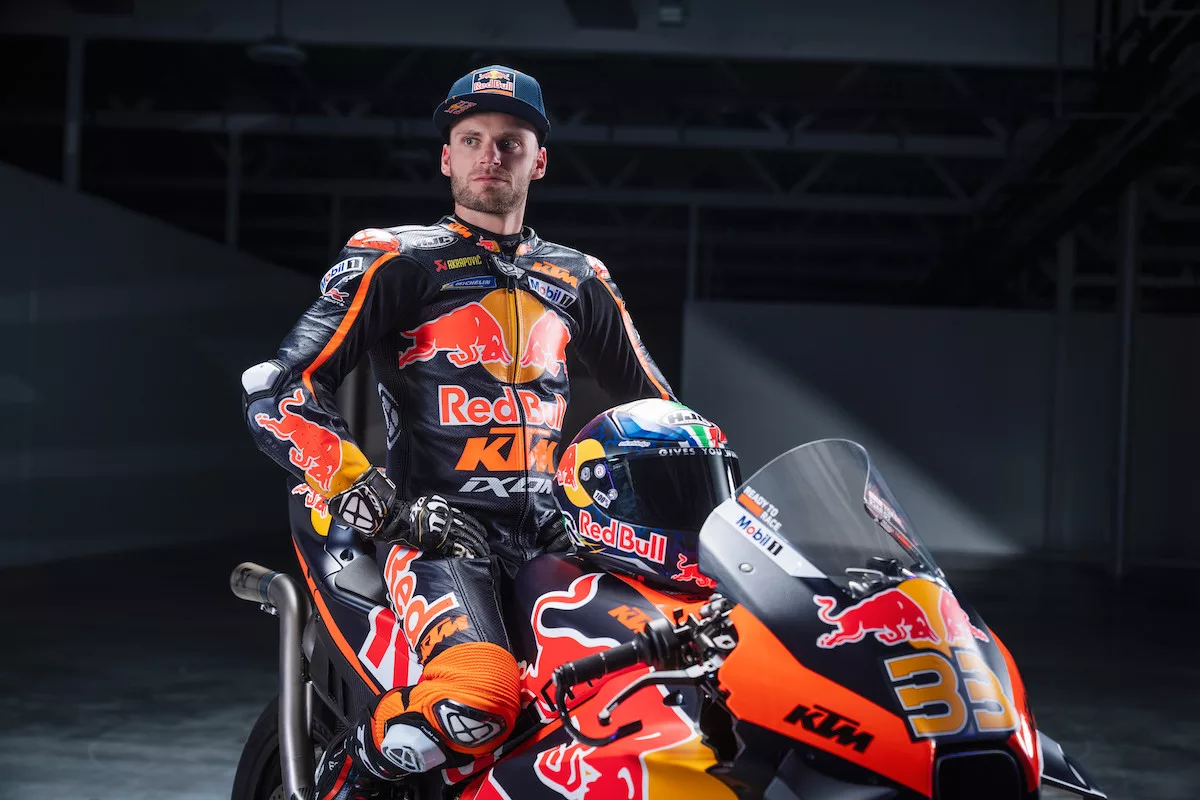 Brad Binder is not new to the KTM RC16 family, and this will be his fourth consecutive year with them. 2020 was a remarkable year for him as he achieved KTM's first MotoGP victory in the Czech Republic. In 2021 Binder finished 6th overall in standings and achieved two podium results, one at Qatar and the second at Valencia.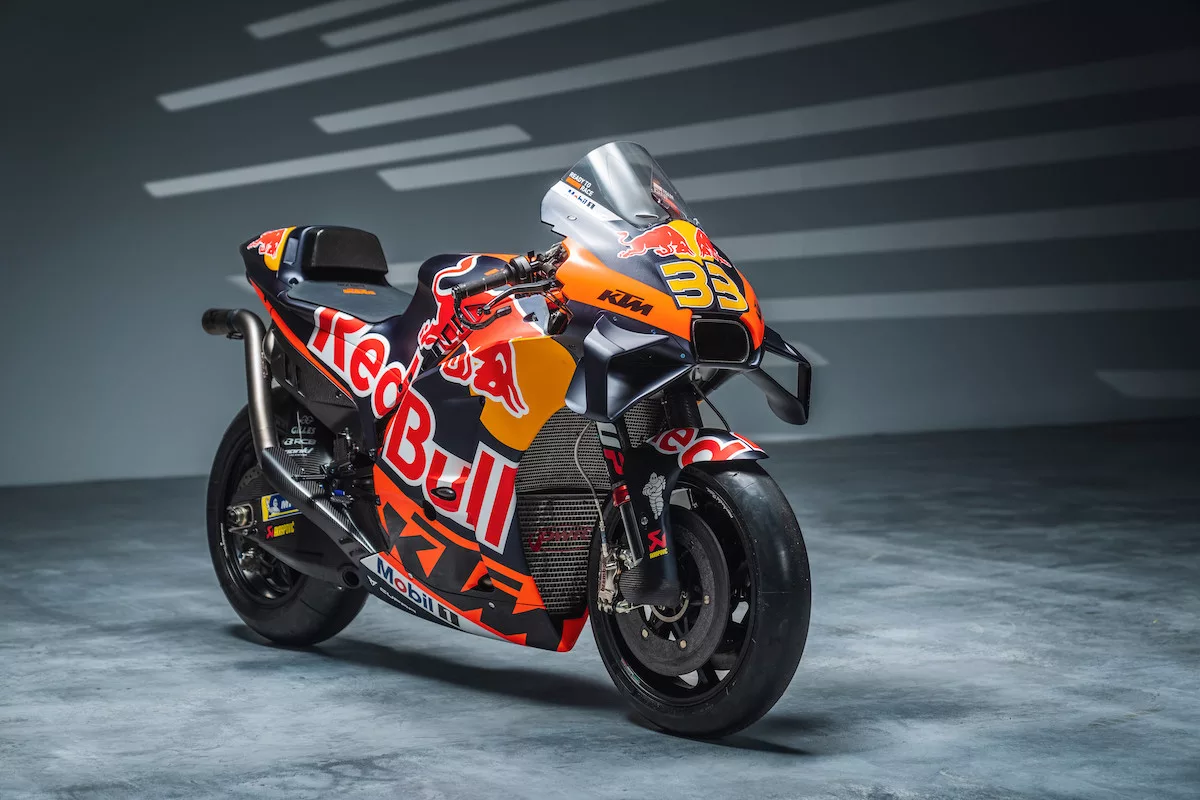 "It has felt like a long off-season already so I'm more than excited to get back to the track and to get started again. My fourth year in the class, and I feel like our best chance so far to really achieve something will be in 2023. We're ready to go, so let's get to Sepang and see what those first days bring us." – Brad Binder.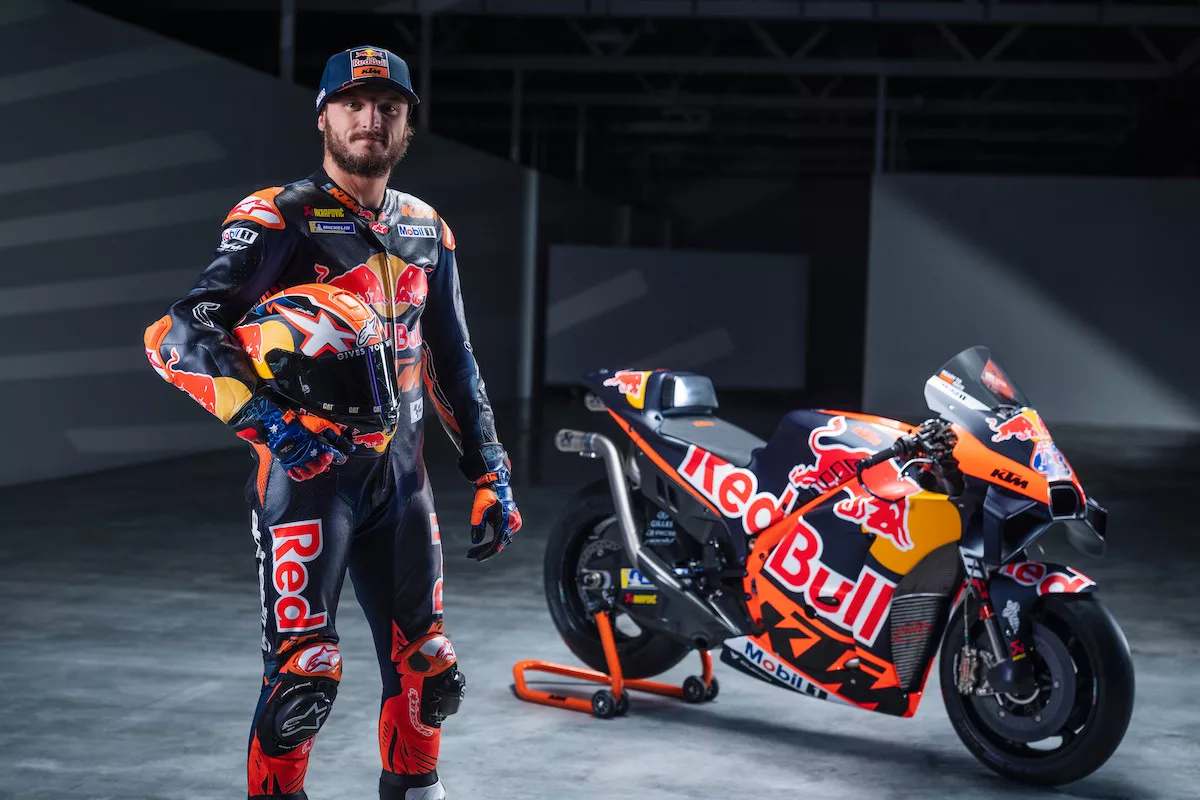 Beginning his ninth season in the premier class, Jack Miller joins Brad Binder at the Red Bull KTM Factory Racing team for 2023. Miller's side mission this season is to be the only rider in MotoGP to win on three different brands (Honda, Ducati, and now KTM). Throughout his GP career, Miller has racked up four race wins and 22 podiums.
"Good feelings! Joining up with the KTM family again it is all starting to feel rather 'real' now. I've been thinking about this moment for quite a long time. Finally getting to see the 2023 colors, myself in the suit and all the preparation for the season ahead. It's amazing to be back here at KTM and to be catching up with everybody; it's a special little taste before we get down to action in Malaysia." – Jack Miller.
With the 2023 MotoGP season officially starting in March at Algarve International Circuit in Portugal, the 2023 Red Bull KTM Factory Racing team will stretch their legs alongside the other teams at the two scheduled pre-season tests in early February and early March, in Malaysia and Portugal, respectively.
---