Increase the life of your chain while maintaining proper tension and give your bike both a personal and functional upgrade with a new chain tensioner from Puig Hi-Tech Parts.
Maintaining a properly tensioned chain on your motorcycle is essential for optimal performance and safety. It can be a difficult process, but with the installation of the Puig chain tensioner kit, it has never been easier.
The Puig Chain Tensioner is designed to seamlessly integrate into the hollows of your bike's swingarm. The tensioners are milled from an aluminum block to provide strength and durability, while its anodized coating resists corrosion and oxidation.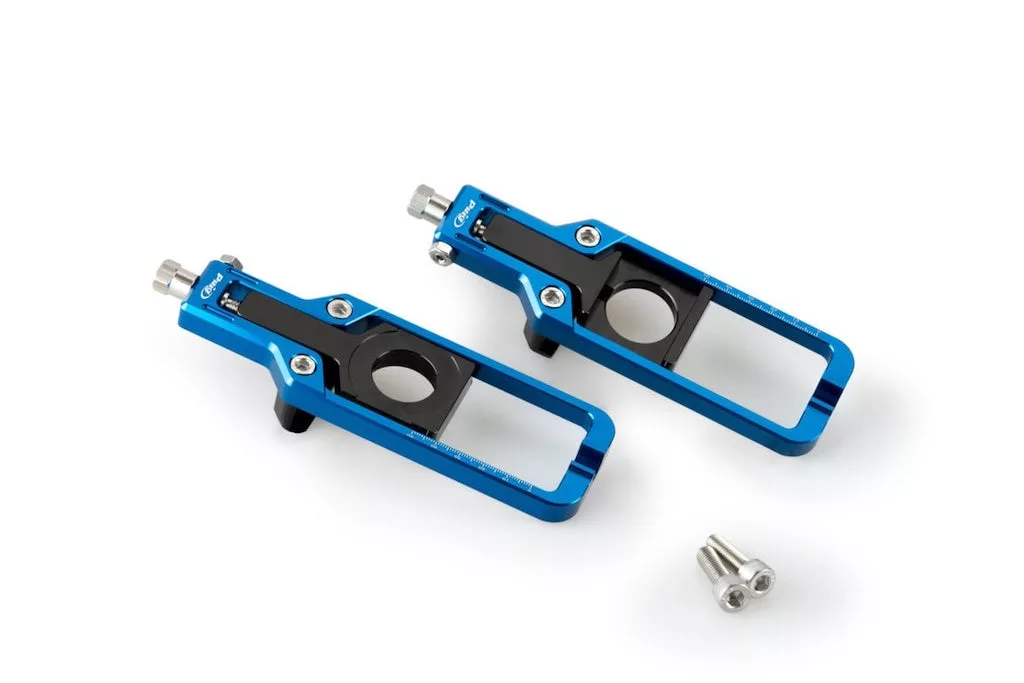 The tensioners feature marks on the upper side that make it easy to always keep the chain tension maintained, eliminating the need to simply "eyeball" it. Precision matters. The effective regulation system ensures that your chain will stay appropriately tensioned at all times.
The Puig Hi-Tech Chain Tensioners will be available in black, blue, red, gold, green, and silver for a selection of late model sport bikes. For more information, visit the Puig Hi-Tech site.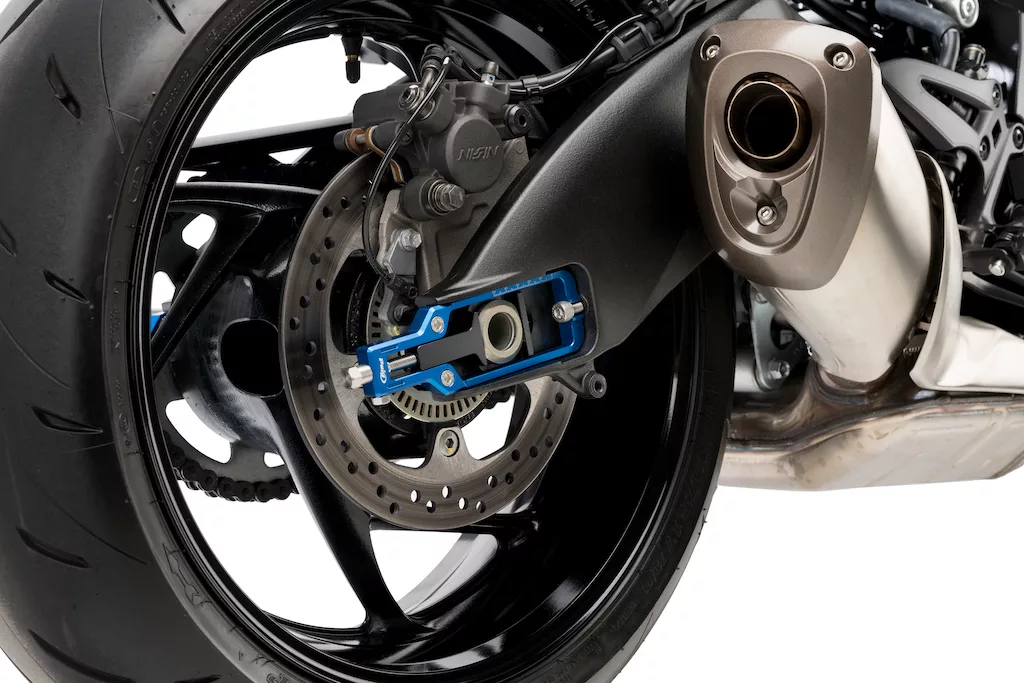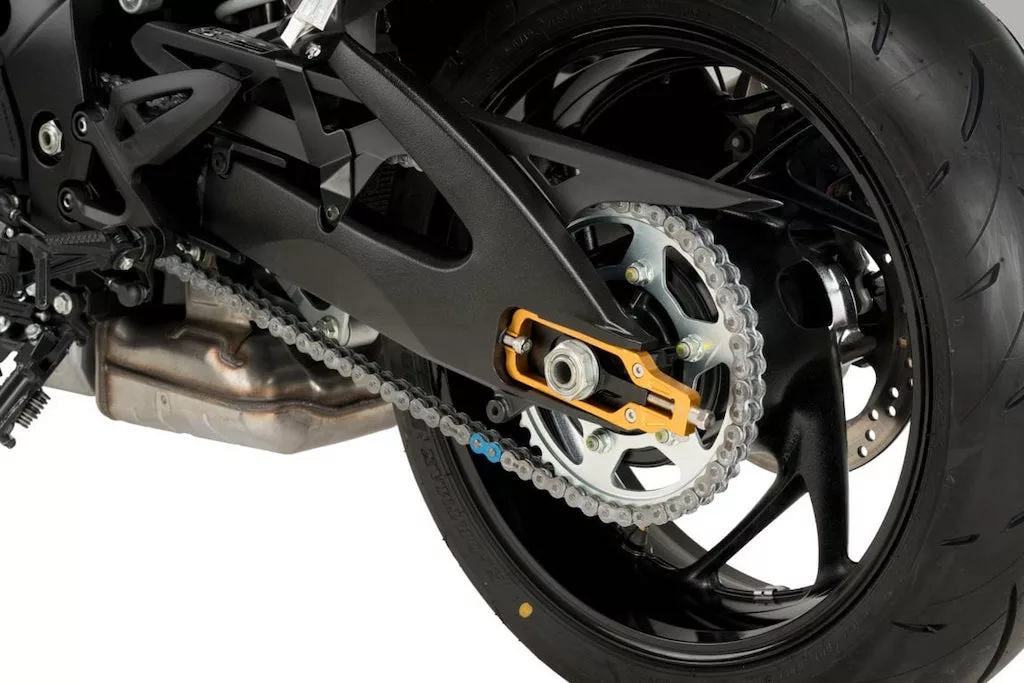 ---