Enhance the aerodynamic efficiency of your Aprilia RS 660 with the new Puig Aprilia RS 660 R Racer windscreen.
The Puig Aprilia RS 660 R Racer windscreen is designed for the rider to have optimized vision while maintaining aerodynamic efficiency. Designed and manufactured in Barcelona, with the most advanced technologies, the Puig R Racer windscreen is made of high impact acrylic with a thickness of 3mm. The R Racer windscreen measures 70mm higher than the stock Aprilia windscreen and was tested in a virtual wind tunnel to improve the aerodynamic coefficiency.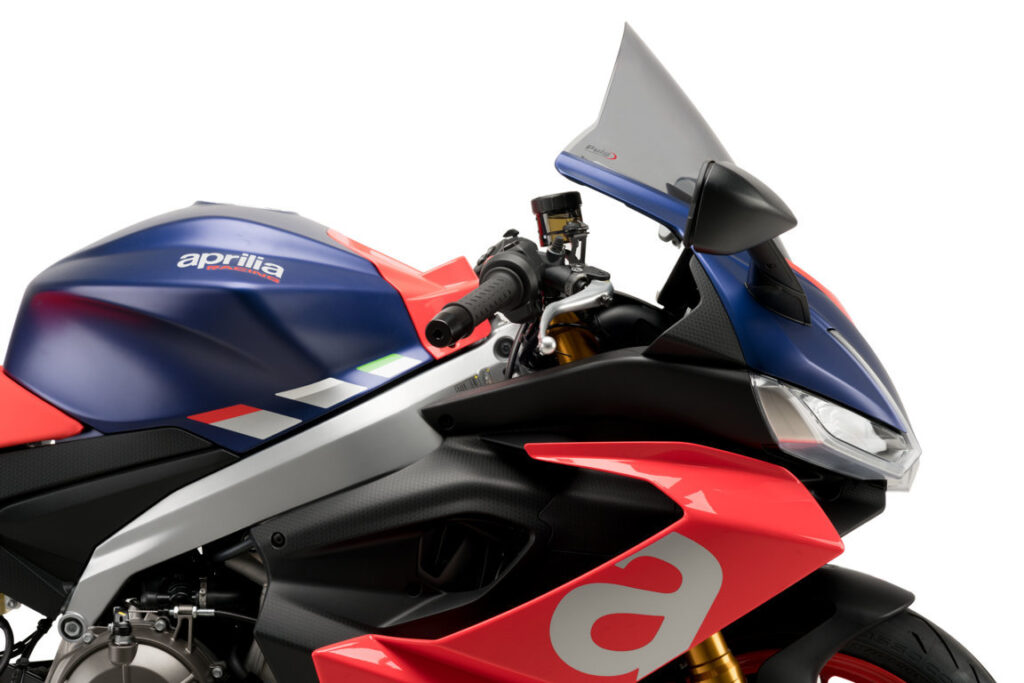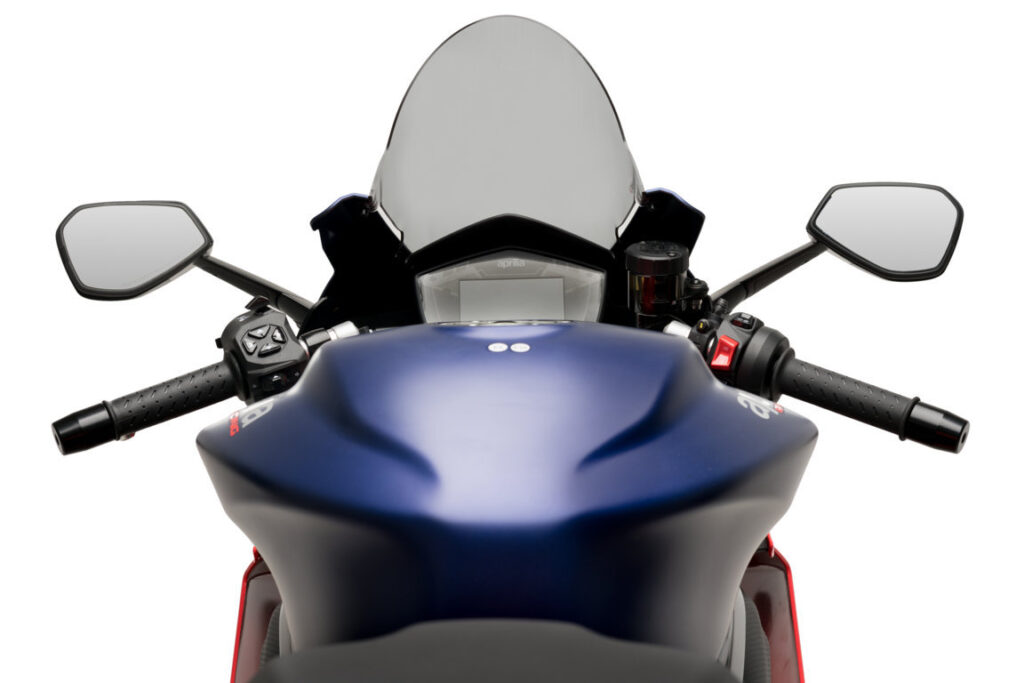 The R Racer windscreen's taller height deflects the wind that otherwise would hit the rider's helmet and shoulders. This helps maintain stability and control at higher speeds.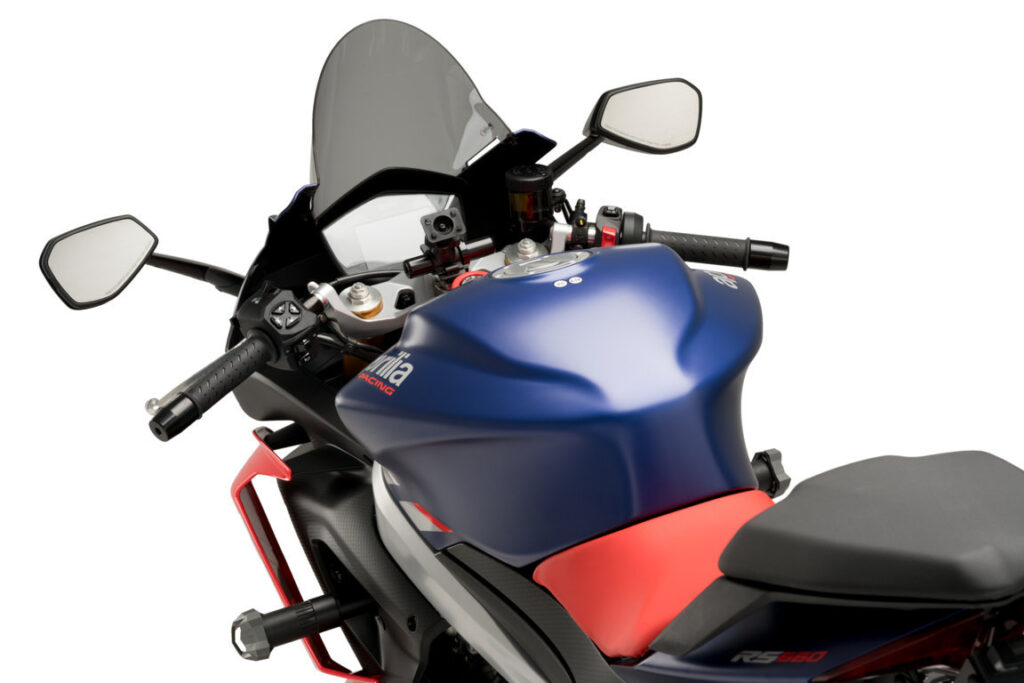 Colors: Clear, Smoke, Dark Smoke, Black
Price: $103.92
Contact: https://puigusa.com
If you would like to have your product considered for a NEW ISH spotlight, please email info@sportbikesincmag.com.
---