The Helmet Holder from Pit Bull is an all-in-one storage and organization solution for your lid, gloves, jacket, accessories, and more.
This kit is just a bit of moto brilliance and should be in every rider's garage. Get organized and stay organized with the Pit Bull Helmet Holder that provides a place for your lid, jacket, gloves, keys, etc… This kit holds true to the old adage: A place for everything and everything in its place.
The kits are hand-tig-welding and coated in zinc. The adjustable cradles are made from high-density plastic and can accommodate various sizes of helmets.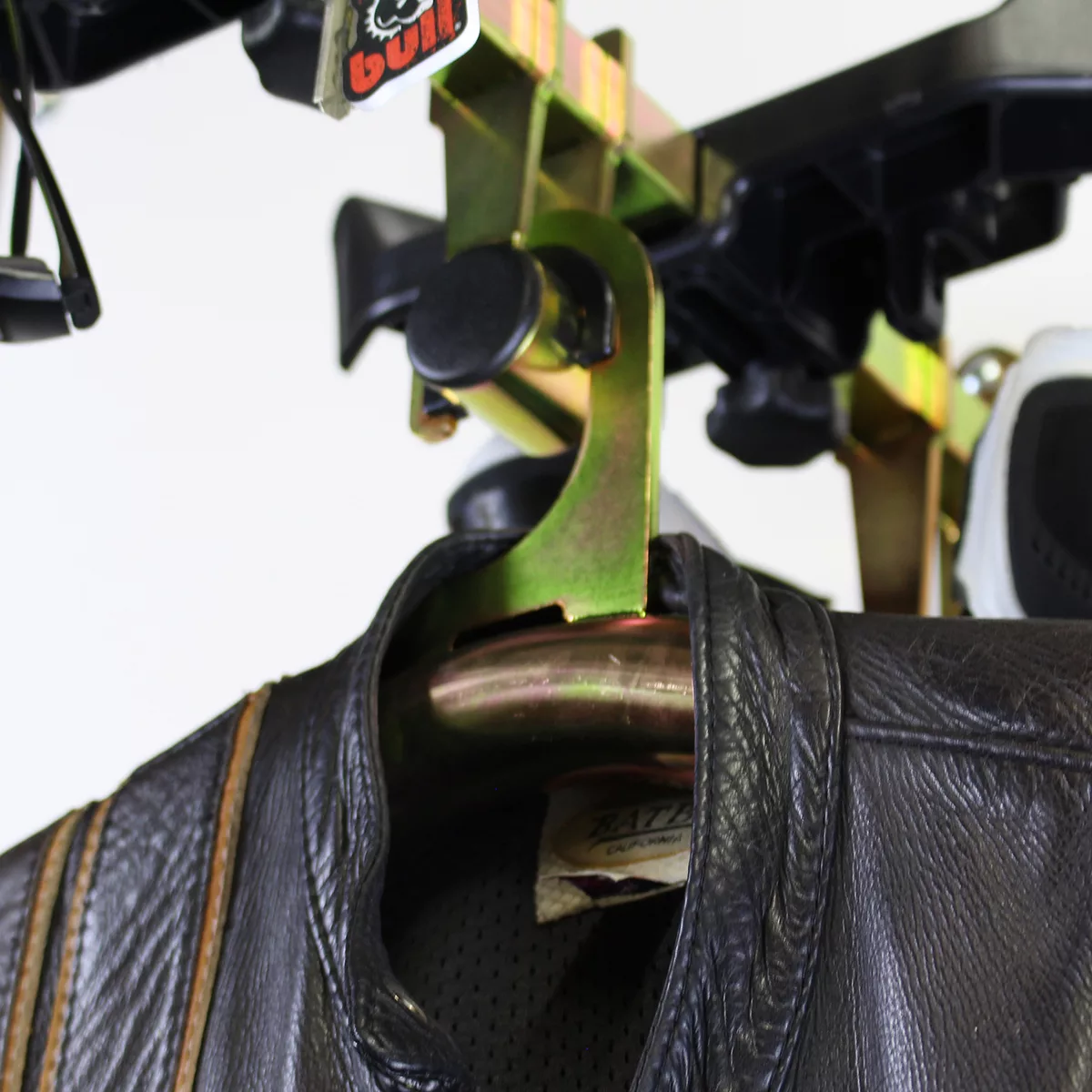 There are two kits available and everything for a hassle-free installation comes in the box. The basic kit includes the helmet cradle equipped with integrated hooks to hang your keys or other accessories. The elite kit includes, in addition to the essential bits, adapters to hang your gloves and jacket or suit from.
The Helmet Holder makes a great addition to your setup inside the garage or the trailer. Get one for each and thank me later.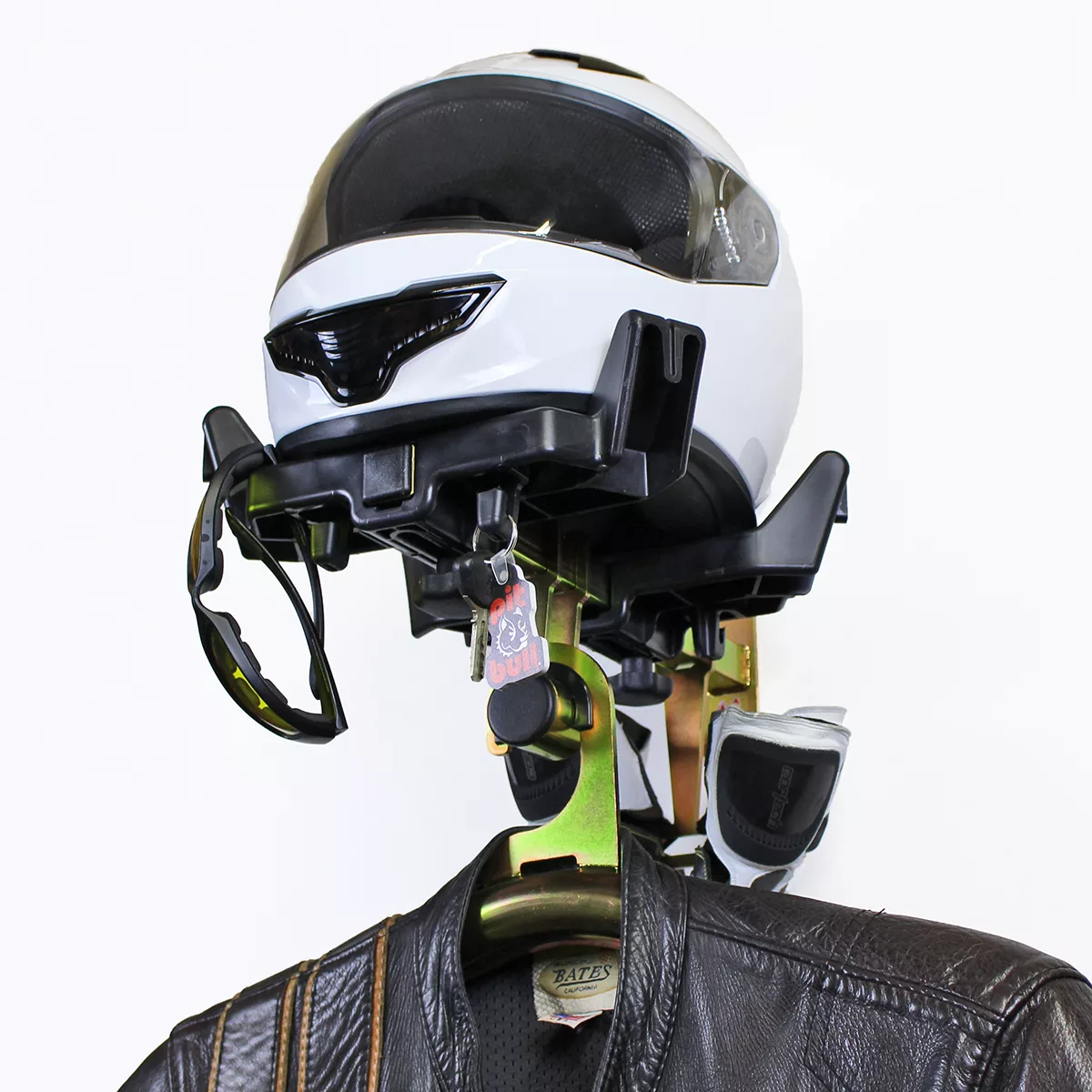 Prices: $59.95 – $76.95
Contact: www.pit-bull.com
---