Kawasaki H2 SX SE – Kawasaki's master sport touring blaster gets some minor but important updates for 2023.
Incredibly, it's been five long years since the Kawasaki H2 SX hit dealer floors in an explosion of supercharged metallic lime green awesomeness. Given how the market was at the time, one could argue BMW's S 1000 XR was the only real hyper-sport touring bike you could buy, but Kawasaki firmly put even that great bike into second place while making traditional sport touring bikes like the Yamaha FJ1300 and even their own Concours 14 feel decidedly senior citizen-ish.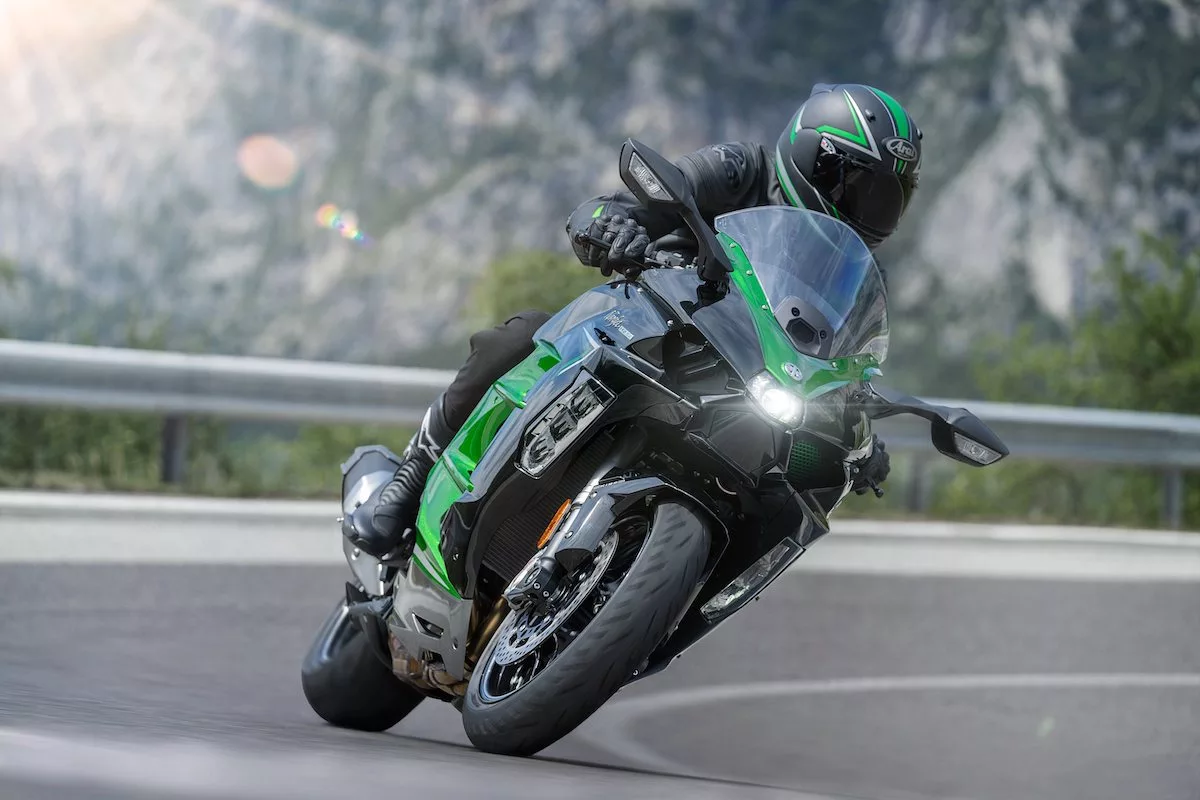 We're massive fans of the H2 SX SE (check out the last test we did on it HERE). This is a motorcycle that takes the plainly deranged supercharged 998cc motor and presents it in a more civilized—yet still supremely quick—package. And when mated to the optional hard bags that are an absolute must (and really should be given as standard fitment in our minds), you've got a sport touring machine that's damn near unbeatable.
The 2022 model year saw radar-equipped Adaptive Cruise Control, Blind Spot Detection, and Forward Collision Warning debut on the SE as part of Kawasaki's Advanced Rider Assist System, as did the brilliant 6.5-inch TFT display, one of the biggest in the game and by far the biggest coming out of Japan for any model of any segment.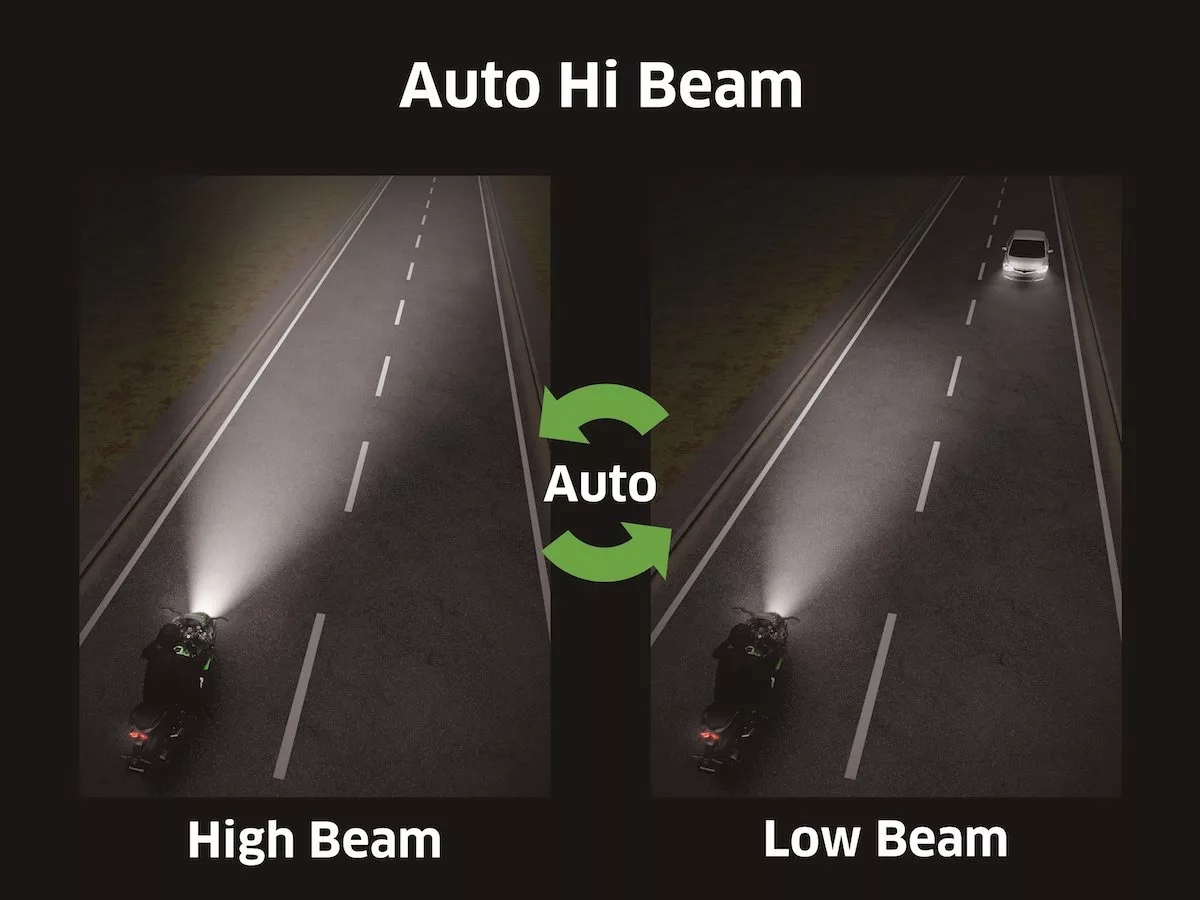 As a result, changes for 2023 have been kept to a minimum. Kawasaki's big claim to fame this year is the fitment of the Auto Hi-Beam (AHB) system. The system takes into account various parameters like street lights, shop front, and home lights, etc, and determines when you're facing an oncoming vehicle at night and automatically dips the high beam for you. It's a system that's been available in higher-end cars for a while but it's the first time we've seen it implemented on a Kawasaki street bike.
Aside from that, the H2 SX SE is as you were, sir. You'll get the full plethora of Kawasaki electronics like the variable ride and traction control modes, Cornering ABS, quick shifter, engine brake control, tire pressure monitoring, cruise control, and the Kawasaki Electronic Control Suspension (KECS) system mated to Showa's Skyhook Electronically Equipped Ride Adjustment (EERA) that monitors and adjusts compression and rebound settings as you ride.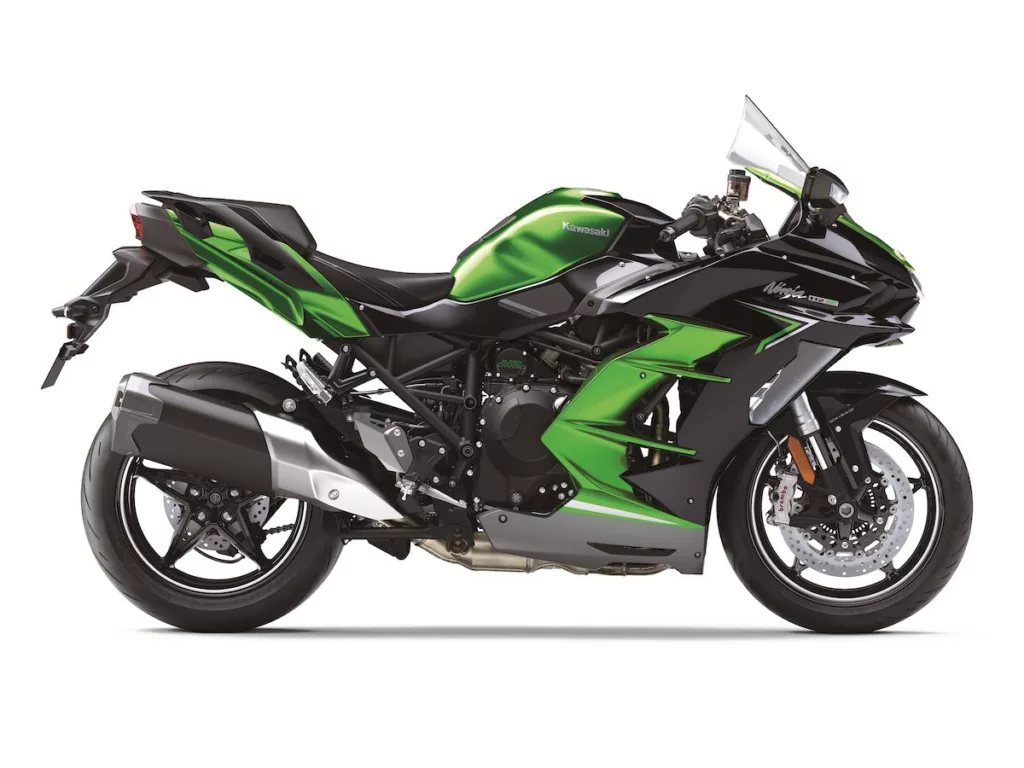 And of course, you can adjust most, if not all, the settings on your H2 SX SE and monitor and track your ride via your phone on the Kawasaki Rideology app.
The 2023 Ninja H2 SX SE is in dealerships now in only the Emerald Blazed Green/Metallic Diablo Black/Metallic Graphite Gray color scheme for $28,000 MSRP.
---