MotoGP gets a new look for 2023 as sprint races have been announced… It's going to make for an action-packed weekend.
MotoGP will undergo the biggest structural change in its history in 2023 when sprint races are introduced. The sprint race format is designed primarily to bring more attention to the stars in the MotoGP class and comes at the expense of a bit of track time for the junior categories in Moto2 and Moto3. It's all part of Dorna's renewed push to attract more sponsors and fans to the series, which has waned since Valentino Rossi's retirement in 2021.
The sprint races will be run at each grand prix, awarding 12 championship points to the winner, with the remaining eight positions down to ninth scoring 8, 7, 6, 5, 4, 3, 2, 1. MotoGP will always be the last race of the weekend, putting an end to the occasional format run where Moto3 went first, MotoGP second and Moto2 third at select grands prix.
Friday will kick off with two MotoGP sessions of 45 minutes at 10:45 am and 60 minutes at 3:00 pm, respectively, but they are no longer Free Practice (FP) sessions as the combined times will determine the entrants for Q1 and Q2.
Moto2 will get two 40-minute sessions on Friday, while Moto3 gets two 35-minute sessions. Both sessions will count towards the respective classes Q1/Q2, as will Saturday's FP3.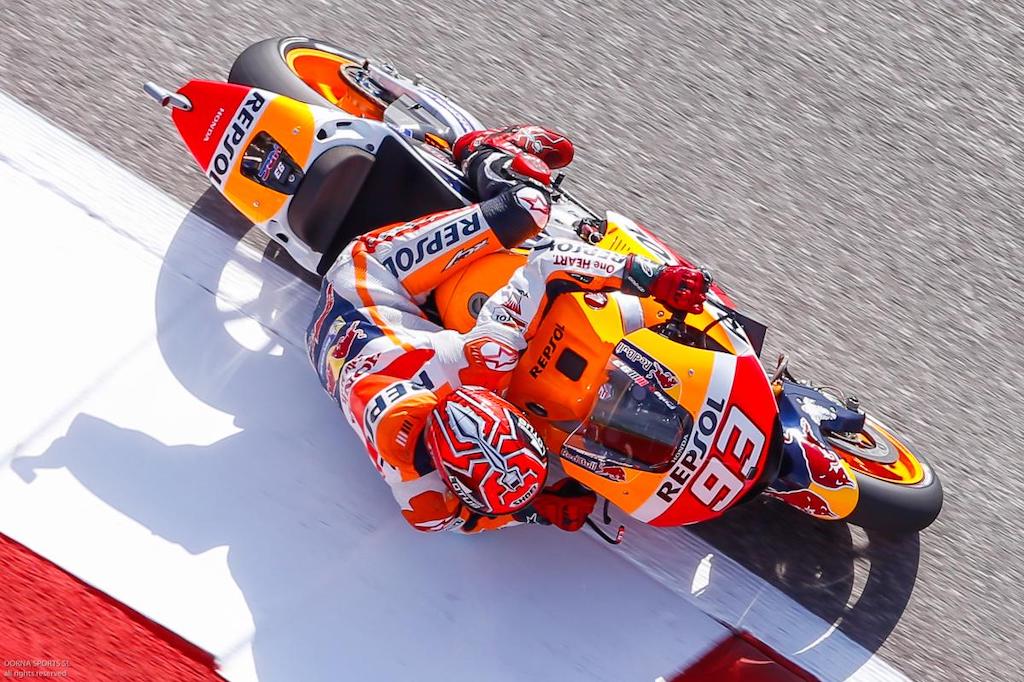 Saturday is when the sprint race format takes effect and where the major changes happen. Moto3 will kick things off with a third practice session at 8:40 am followed by Moto2 at 9:25 am, then MotoGP gets a 30-minute Free Practice session and moves straight into Q1 at 10:50 am. The top two riders will then advance to Q2 at 11:15 am, as per the regular (pre-2023) format.
At the end of Q2, Dorna will host a new post-qualifying show that will take some of the MotoGP riders to a new stage for some live interviews in front of the fans.
At 12:50, the Moto3 riders will start their Q1 session, followed by Q2, while Moto2 gets their 30-minute Q1/Q2 on-track session at 1:45 pm.
The 10-lap sprint race itself will begin at 3:00 pm each Saturday, and the podium will be held in a different location at each round to get the fans closer to the riders. This will then be followed by a press conference at 4:15 pm with the top three from the sprint race, the pole position rider and the championship leader.
Sunday won't be quite as intense as far as on-track action goes with MotoGP starting the day at 9:45 am for a 10-minute warm-up session, followed by a fan parade where the riders will be shown off to fans in convertible cars at 10:00 am.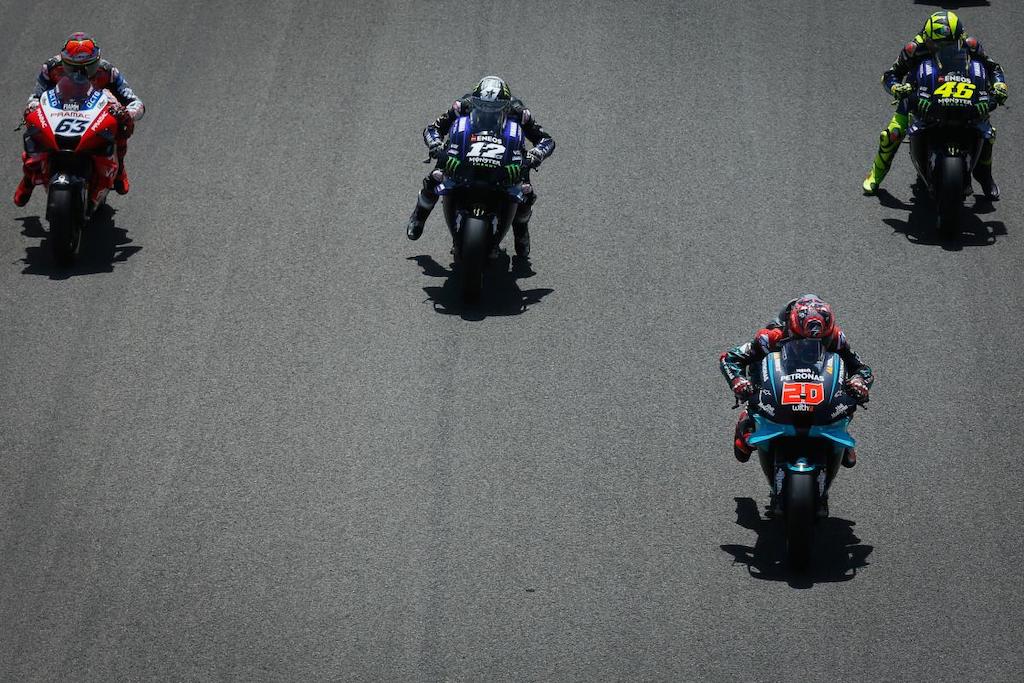 There'll be no Sunday warm-up for Moto2 or Moto3. Racing will begin at 11:00 am for Moto3 while the Moto2 race will start at 12:15 pm. Finally, the main MotoGP race will start at 3:00 pm (local time to the country/track they are racing at).
The new format represents a significant amount of increased track time and pressure on the MotoGP riders as Dorna tries desperately to revive the show in the post-Rossi era. We've seen sprint races work well in WorldSBK, Dorna's other world championship. Can it work well in the premier MotoGP series? Better tune in to round one from Portimao in Portugal on March 16 to find out.
---