---

---
Moto Guzzi celebrates their 100 year anniversary with the release of the 2021 Moto Guzzi V7. The V7 was originally manufactured from 1971 to 1974 with a brief return in 2008 before being superseded. The 2021 Moto Guzzi V7, presented in two models: the V7 Special and the V7 Stone, is equipped with modern tech that throttles the bike into the modern age of motorcycles while maintaining the essence of a style that the V7 is known for.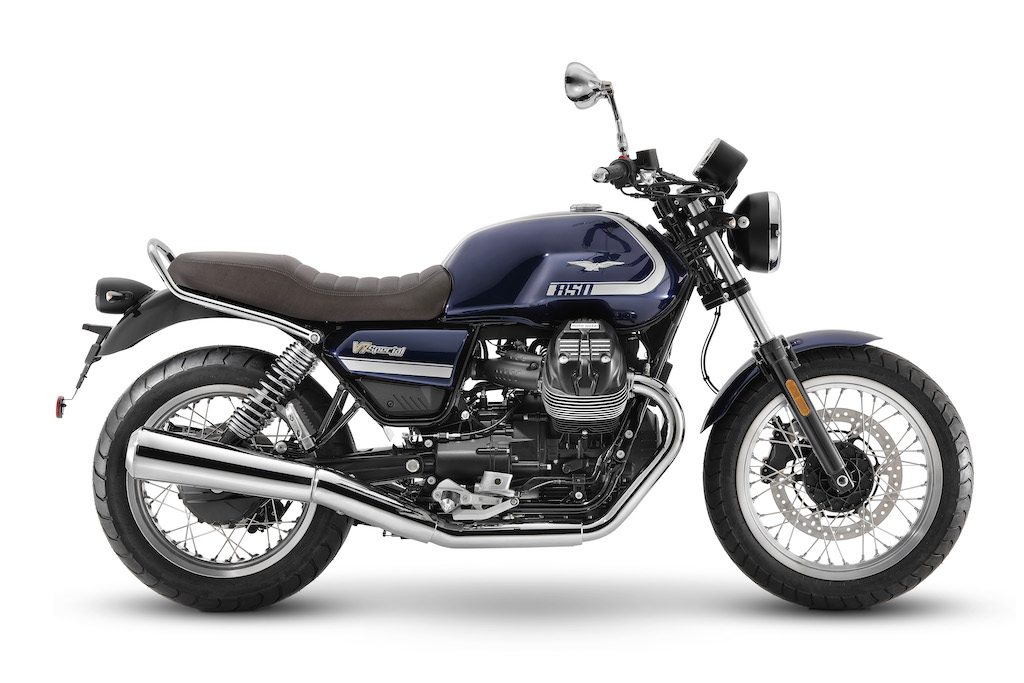 The 2021 V7 houses a new 850cc engine with an output of 65 hp at 6,800 rpm, similar to the engine that powers the Moto Guzzi V85 TT. The new Moto Guzzi V7's engine produces 25% more power than the previous V7 (52hp at 6,200 rpm). Torque output is optimized to 73-foot pounds at 5,000 rpm. However, more than 80% of the torque performance is available at 3,000 rpm.
---
---
When you look at the 2021 Moto Guzzi V7, you see notes of refinement and maturity. There are the considerably sized exhaust pipes, the larger shaft drive, an increased size to the rear wheel and a wider 150/70 tire. The frame is revised with steel components at the head. The front forks are new. The new seat is designed for comfort and has room for a passenger. New footpegs provide ample footing, and ensure, in harmony with the other elements of design, comfort, control and stability.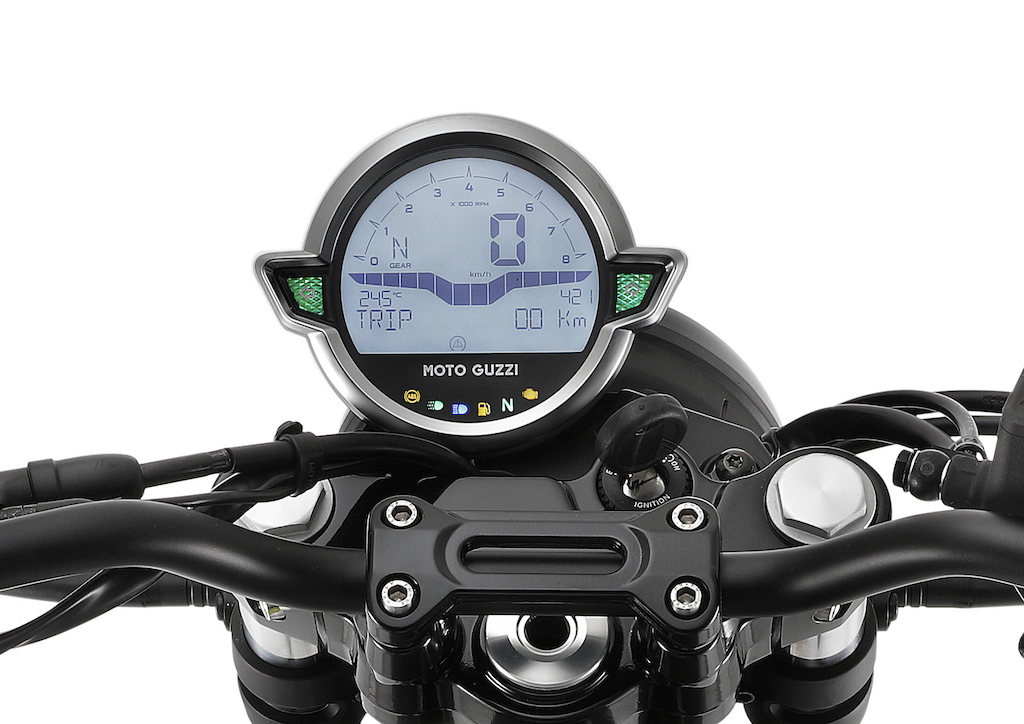 A full LED lighting system is one of the many highlights on the V7 and includes a daytime running light in the shape of the Moto Guzzi Eagle. The off center single circular dial data cluster on the. V7 Stone is simple and clean. The V7 Special maintains the traditional dual dial analog cluster.
Color options for the V7 Special, priced at $9,490, include Blu Formale and Grigio Casual. The more sporty $8,990 V7 Stone is offered in three satin color options: Nero Ruvido, Azzurro Ghiaccio and Arancione Rame. The 2021 Moto Guzzi V7 model line up is expected to be in dealerships in early 2021.