Moto Guzzi launches an online retail store where customers can order parts, apparel and accessories for themselves and their rides.
The Moto Guzzi e-commerce website is now live. An online retail store that offers the modern convenience of online shopping. Moto Guzzi owners and enthusiasts can now visit the online shopping portal to order authorized Moto Guzzi accessories, as well as apparel and technical riding gear. Online orders are fulfilled by the Guzzi dealer network.
Not a Guzzisti yet? The Moto Guzzi Online Retail Store also provides resources to shop for models and accessories, customizing their purchase experience, and then directing the prospective new owner to their local dealer. Interested riders can even explore finance options right through the new online shopping portal.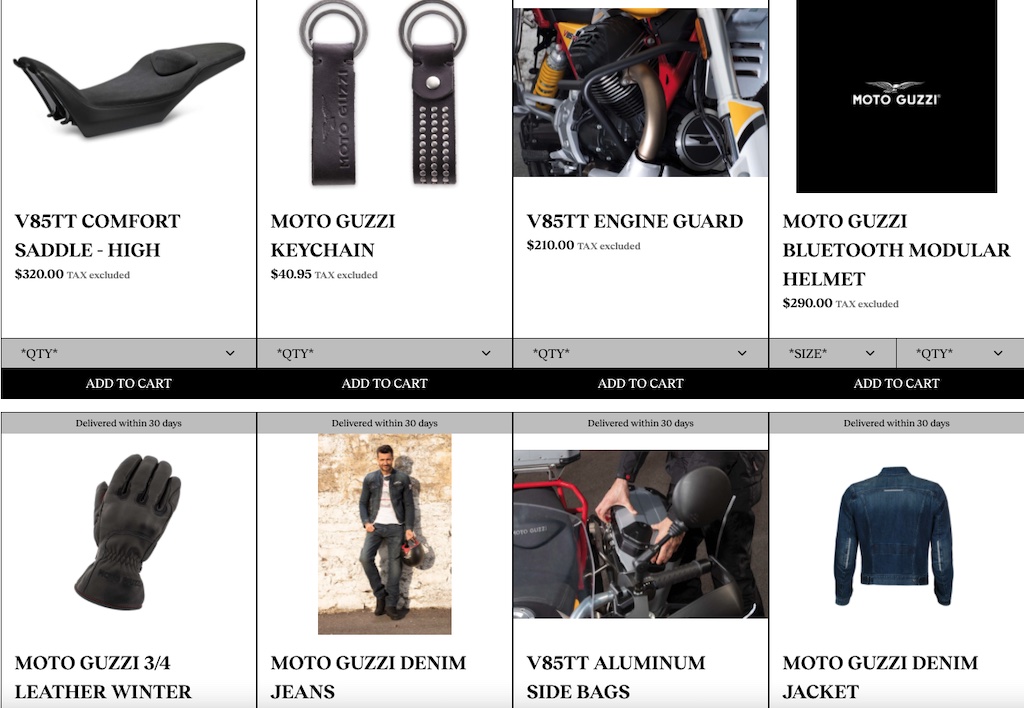 "Moto Guzzi is one of the most storied brands in all of motorcycling. With such a strong history, we prioritized bringing these purchasing solutions online to better serve our customers, and the brand, as we celebrate our most exciting years yet. This is an important and appropriate step to strengthen our dealer network and increase their ability to serve customers, providing tools to satisfy their individuality and passion before they even step into the dealership." – Mario Di Maria, President and CEO of Piaggio Group Americas.
---