Moto Guzzi debuts its first all-new bike in forever, the V100 Mandello S, and it's got fancy adaptive aero to suit. We test it out in Italy.
"It's nice when tradition leads to innovation", I think to myself as the ethereal beauty of Mandello Del Lario's expansive drifts by. The machine on which I'm riding has been created to celebrate 100 years of Moto Guzzi, the eponymous Italian manufacturer famed for championing the transverse V-twin. And, every single one of those motors that were born between the sandstone walls of the admittedly ancient factory has been air-cooled, except this one. The $17,490 MSRP Moto Guzzi V100 Mandello S is thus a high water mark for the company. And if you didn't get that joke just now, you're clearly not a dad.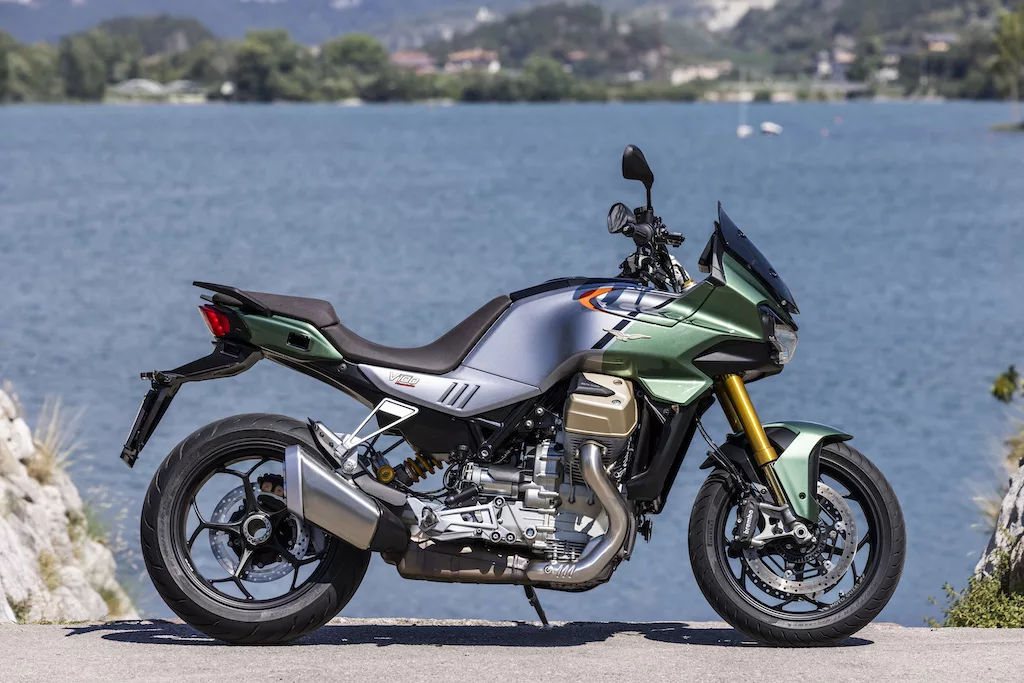 Not only is the 1042cc Moto Guzzi V100 Mandello S now water-cooled, it's also the first production motorcycle to debut adaptive aerodynamics in the form of electronic flaps that open and close in Tour mode at 43 mph and always remain open when you ride in Rain mode. In Street and Sport, they remain closed in standard form although you can go into the modes individually and allow them to open at a predetermined speed.
The emergence of such technology is a different take on the winglet craze that's currently engulfing anything with a sporting bone in its body. These aero advantages are not designed for downforce, rather, they are there to redirect incoming airflow to the rider to make the cockpit a slightly quieter and more serene place.
Do they work? Yes and now. While at above 70 mph I could feel a bit of a difference in air pressure, below 50 mph I only know they were on because I looked down and saw them. Either way, it's a cool little feature but not the major selling point of the motorcycle.
That honor goes equally to the motor and chassis, the two creating a superb riding experience quite unlike any Guzzi gone before it. The riding position is beautifully thought out — compact without being tight, roomy without feeling like you're on a maxi-ADV — although the 32.1 inch seat height was a touch on the small side for me and I went for the 20 mm taller seat height to alleviate a bit of ache in my knees.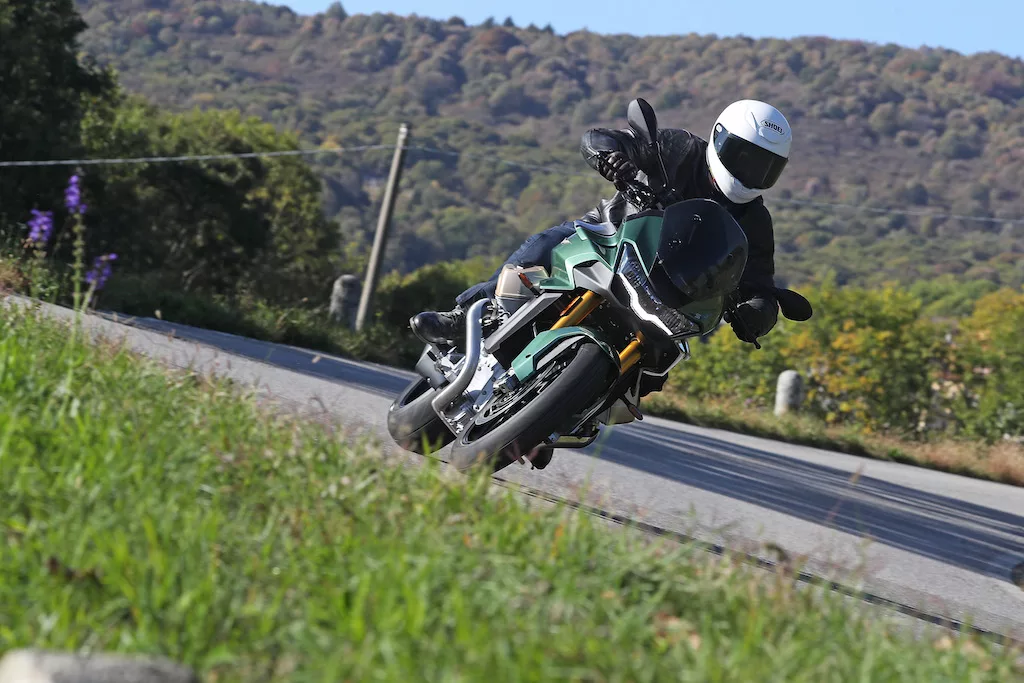 Graced with a six-axis Marelli IMU, Ohlins Smart EC 2.0 software for the 43mm inverted fork and TTX monoshock, you have two auto suspension modes, Dynamic and Comfort, and there are two manual modes of Manual 1 and Manual 2.
Seeing as I was riding on my own with no passengers or luggage, switching to the harder auto mode of Dynamic was perfect for me as it gave the front a little more support under brakes without harming the overall ride quality.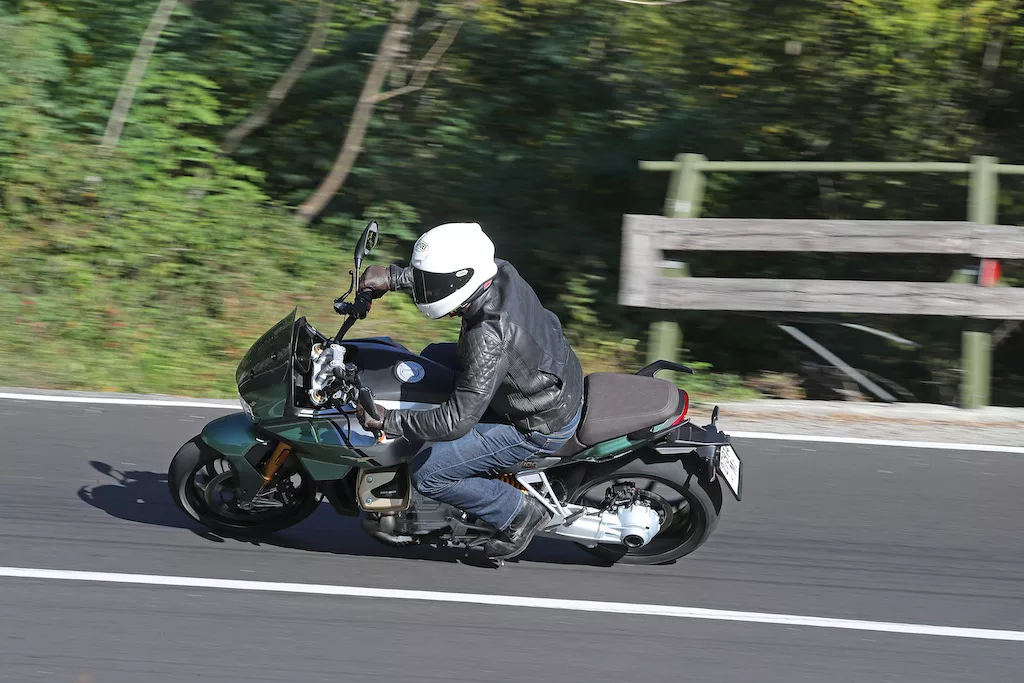 The suspension is mated to Brembo monobloc M4.32 calipers, nothing terribly fancy there, but you get a lovely 18mm Brembo radial master cylinder that gives an excellent feel at the lever, something the Yamaha MT-10 could surely do with.
The result is excellent braking power and feel, mated to a chassis that just loves a twisty mountain road. The Mandello turns with not quite the fluidity of a BMW S 1000 XR or a Yamaha Tracer 9 GT, but it's still a thoroughly engaging experience, more so than the two bikes just mentioned.
There are noises, vibrations, and feelings only a Moto Guzzi transverse V-twin can deliver, although I will admit this is the most modern of such a design and much of the character we've come to love with a Guzzi has been dumbed down somewhat./i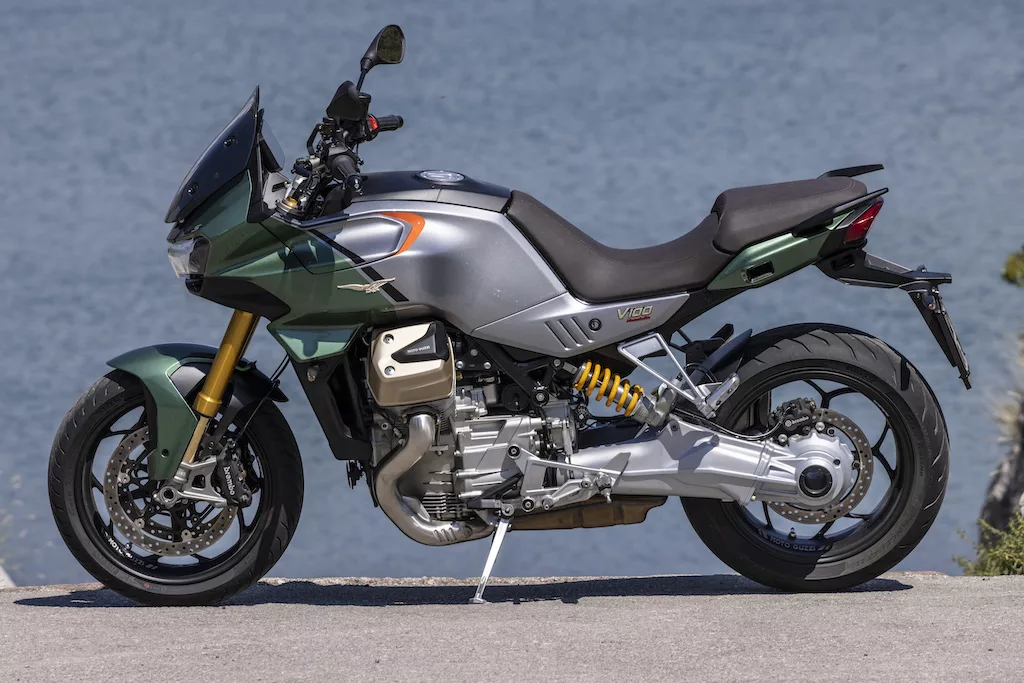 There's not quite as much side-to-side rock from the motor when you blip the throttle, and not quite as much throaty burp from the exhaust. In creating the Mandello motor, Moto Guzzi's engineers have moved it five degrees forward in the chassis and the intake manifold sits in the center of the engine's V rather than near the rider's knees. It's also 103 mm shorter front to back than in its old air-cooled form.
It produces a claimed 115 hp at 8700 rpm and 77 lb-ft of torque at 6750 rpm, which is just about perfect for a bike of this ilk. Not too fast, not too slow, just right.
Yes, the Moto Guzzi V100 Mandello S is expensive at $17,490 MSRP. If that's a little rich for something a bit left of center (which every Guzzi is, that's why we love them), there are two other models to choose from in the $15,490 MSRP base edition with traditional 41 mm Kayaba forks and shock, and semi-gloss white (Blanco Polare) or deep red paint (Rosso Magma). Everything else is the same, from the adjustable screen and aero to the IMU, traction and engine brake control, cruise control, cornering ABS, etc.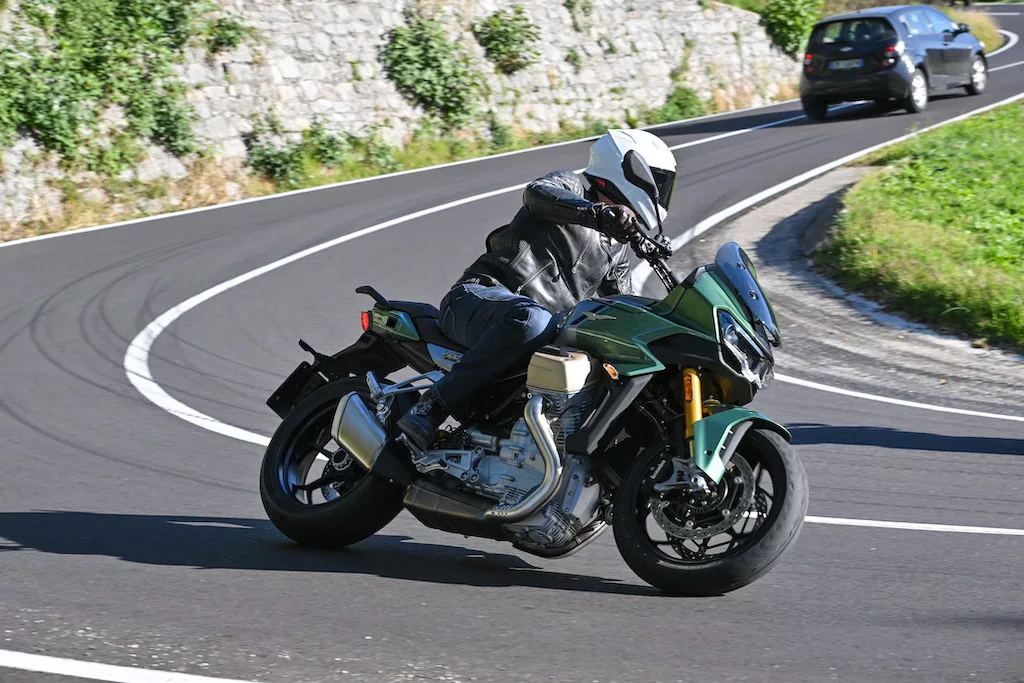 Another, more exclusive model is the limited edition V100 Mandello Aviazione Navale, symbolizing the bond between Moto Guzzi and the Italian navy that also gives tire pressure monitoring and heated grips for $16,990 MSRP.
But if you want the real fruit, you gotta go for the V100 Mandello S. It's a lovely machine, and one that will really stand out from the crowd.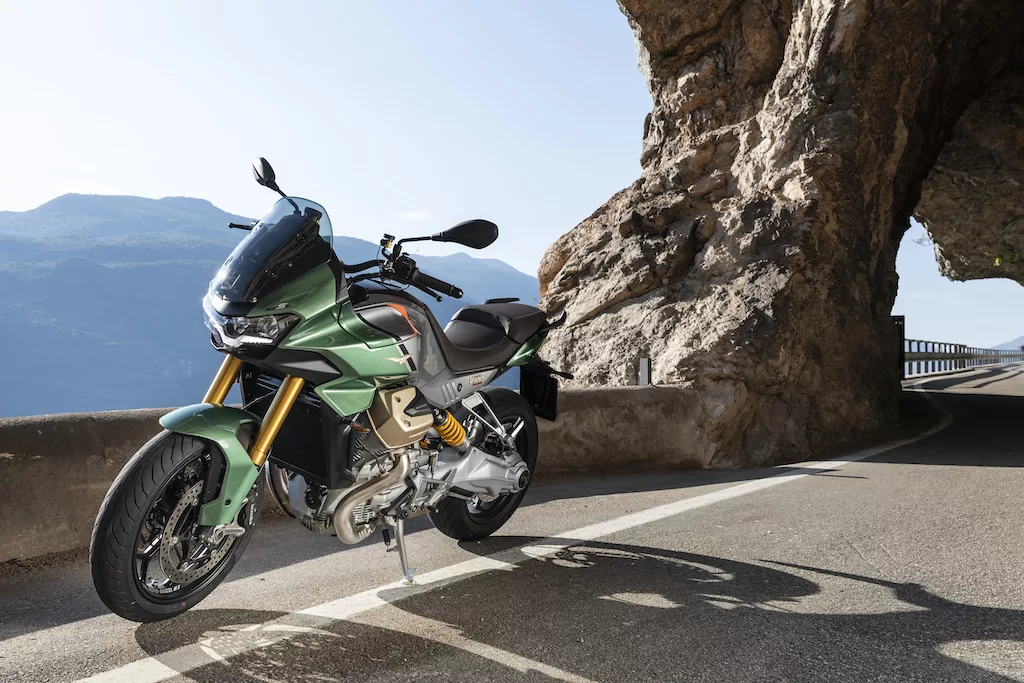 ---