MotoGP sees a possible new title contender in Miguel Oliveira with his Catalunya victory.
Let's be honest. For all of Marc Marquez's greatness, he had such a stronghold on the competition it was more like, "Who's gonna finish second?" Sure, those Dovi battles were great, but deep down, did you ever really think Marc was gonna lose a championship with everything on the line? Which in turn made every race and every season for the past six years kinda ho-hum. But the past year and a half have provided a much-needed question mark in the form of who's going to win the championship. Marquez being injured has sprung forth the question, "Who's it going to be now?" No longer is there a dominance of any one rider. Instead, a soap opera-ish kind of feel to the championship. Last year was proof of this as the championship wasn't decided until the penultimate race of the season that involved essentially three riders. This season is more of the same but potentially even better with six riders and now a possible seventh rider realistically vying for the title, KTM Rider Miguel Oliveira.
Oliveira made his presence known last year in two GP races and put the paddock on notice that he was someone to deal with on a regular basis. This year started out slowly for the entire KTM garage, until…… a new Chassis was brought into the fray and now KTM, particularly Oliveira looks like "they ready!"
It started the week before in Mugello, with Ducati expected to possibly sweep the podium but that was not to be the case. Fabio Quartararo won in easy fashion but it was Miguel Oliveira taking second and holding off 2020 Champ Joan Mir that was the most impressive feat. Everyone, including me, thought it was only a matter of time before Mir disposed of Oliveira and set his sights on Quartararo. But that was not the case. Oliveira showed that he, too, had race craft.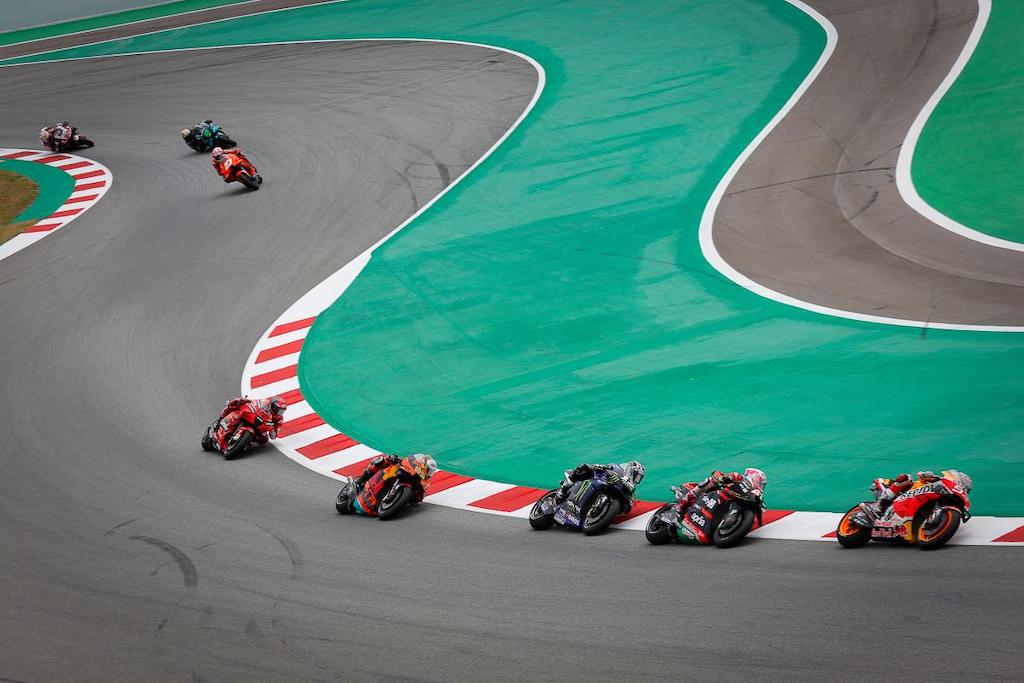 But surely that was a one-off, right? No way could he do it again? Cue Catalunya. A track that looked to be right up Quartararo's wheelhouse. He had won the year before and was in the process of taking a stranglehold of the championship. He had dominated every practice and it looked to be a mere formality, that is until Sunday came. Strange 'ole world this MotoGP is. Sometimes it doesn't happen the way it's supposed to. Apparently, Oliveira didn't buy into the hype and neither did fellow Frenchman and almost forgotten Ducati rider, Johan Zarco.
Oliveira grabbed the lead by the second lap and it looked to be a battle between him and Quartararo. Which it was for a while until Fabio decided to impersonate Magic Mike on a bike, developed a suit malfunction and his race was essentially over. This is where Zarco stepped in to give it a shot. Zarco gave Oliveira all he could handle and brought his lead down to under three tenths before deciding to take home second and gather some points.
It was a masterful race by Oliveira, who is one of the most underrated riders on the grid. Oliveira nursed his tyres like a newborn baby and never really stressed the bike. All of which is the product of a new chassis that KTM has brought to the party. Miguel Oliveira sits seventh in the points, some 61 points back from Quartararo. That's at least two race wins and a podium away! Not exactly close but motorcycle racing is a strange 'ole game!
Closer is Johan Zarco who is on a satellite Ducati and outscoring his factory rivals but lacks the victories to show for it. Zarco is doing it the Mir way, consistently on the podium and staying rubber side down. Zarco is 14 points away from his fellow countryman Fabio Quartararo and ya' just gotta feel that a victory is coming. He's second in the points and with a race win? Who knows that could be the catalyst that catapults him into a championship.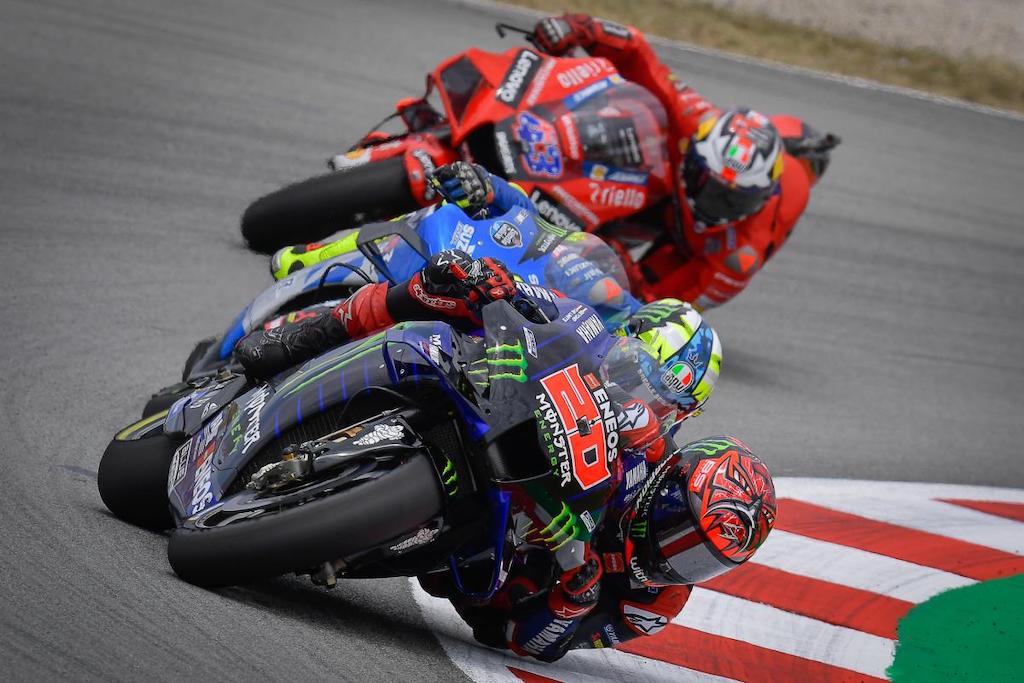 Remember last year, Mir only won one race but it was a race he needed to win and he did it. The same could go for Zarco. Watch Zarco. Remember, he's a two-time Moto2 Champion. The man knows how to win. Along with these two newbies to a championship run, Sergio Garcia is quietly going about his business in Moto3 with two victories and sitting second in the points to all world rookie, Pedro Acosta. Watch out for Garcia and it goes without saying Raul Fernandez in Moto2. These rookies in their perspective classes have made a quiet splash. And the best part? They've made the racing a must-see TV every outing. Gone are the days of dominance. The field is more evenly matched than ever before and every week we could see a new winner. So far out of seven races, we've had four different winners!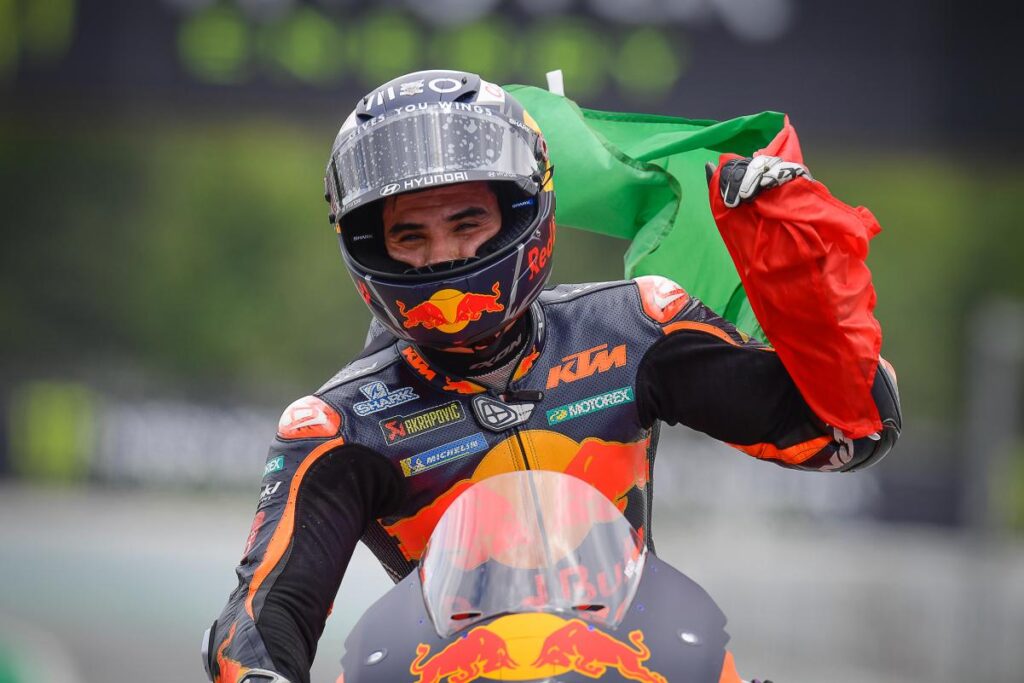 So while your championship leaders are still in the mix, it's the so-called newbies that should not be ignored. They have given birth to the so-called underdog. And who doesn't like a good underdog story? Stay tuned GP Freaks. I have a feeling a new winner with a familiar name is about to make his presence felt.
---