Daddy Delivers! New husband and father, Maverick Vinales takes the MotoGP Season Opener and wins the Barwa Grand Prix of Qatar in style!
Everyone says fatherhood changes you. "Once you have a kid, blah, blah, blah…," or so the story goes. In the case of Maverick Vinales, this appeared to be true on Sunday night under the lights of the Losail Race Circuit of Qatar.
By the way, few if any sport nails their opening night better than MotoGP. Night Races are just special. The bikes look exceptionally shiny. Everyone has that eagerness to show that the hard work in the off-season has paid off. It's like going to church on Easter. It's just special.
Maverick Vinales had an exceptional off-season. In the world of social media, he somehow managed to get married and become an expectant father, all in a shroud of secrecy. Almost unheard of in today's media-driven world.
Maverick seemed different. It's like when a boy leaves for Summer vacation a virgin and comes back a man!
Without saying anything… They always seem different.
With the media paying attention to the Speed of the Ducati's (Johan Zarco clocked an astonishing 362.4 KM/h, to set a new all-time speed record) and the all-around capabilities of the Suzuki. It seems when they did talk about the Yamaha, it was either Fabio Quartararo, Franco Morbidelli, or 42-year-old Valentino Rossi. Vinales seemed to be an afterthought. The "King of Winter Testing" is what he was being known as. It seems everyone had grown tired of his act and knew what to expect of Maverick "Top Gun" Vinales.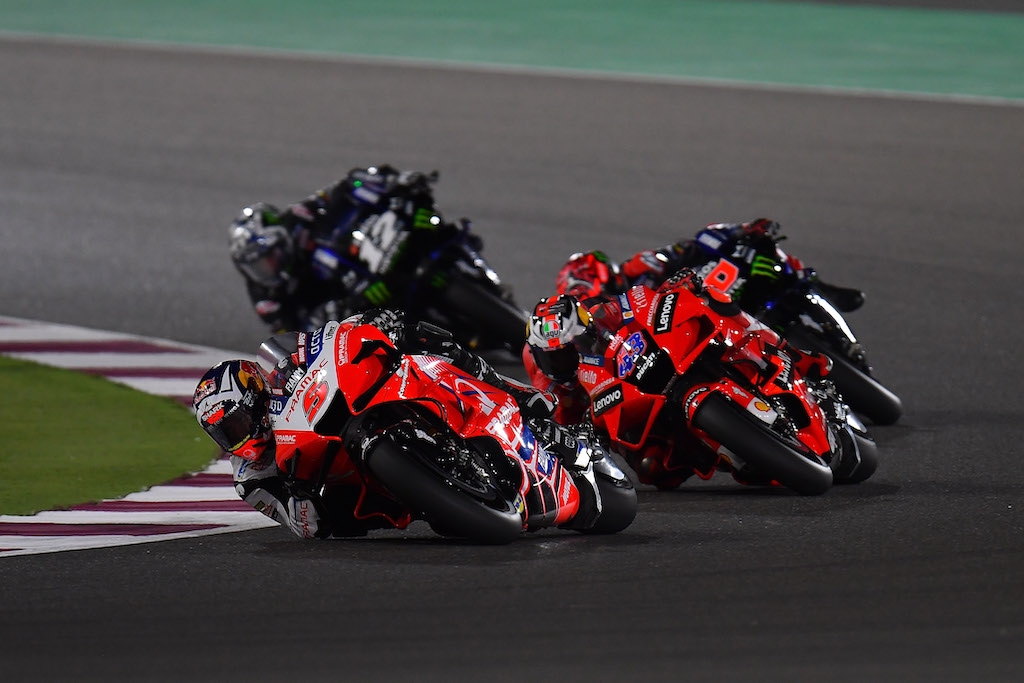 As I said, kids will change your life. At the start of every practice, Maverick Vinales prepared his starts, a weak point for him in the past. A bad start equals a bad race!" But, this year he seemed different. And just as well, as this season in MotoGP appears to be the strongest field ever.
How Strong? Valentino Rossi got 12th place in a race where he started 4th!
This season is He-Man strong with Skeletor being tyre consumption. Everyone had a Ducati on the top step of the podium. More specifically, Jack "Thriller" Miller. He exuded the confidence of a man with a secret that only he knew and he wasn't telling.
The start of the race looked like our predictions rang true as Ducati occupied the first four start positions heading into the first lap. Vinales falling back as far as eighth after qualifying third. But even then Vinales appeared to be altered. He was faster than his teammate Quartararo and seemed to be biding his time to strike. Like a snake to its unknowing prey.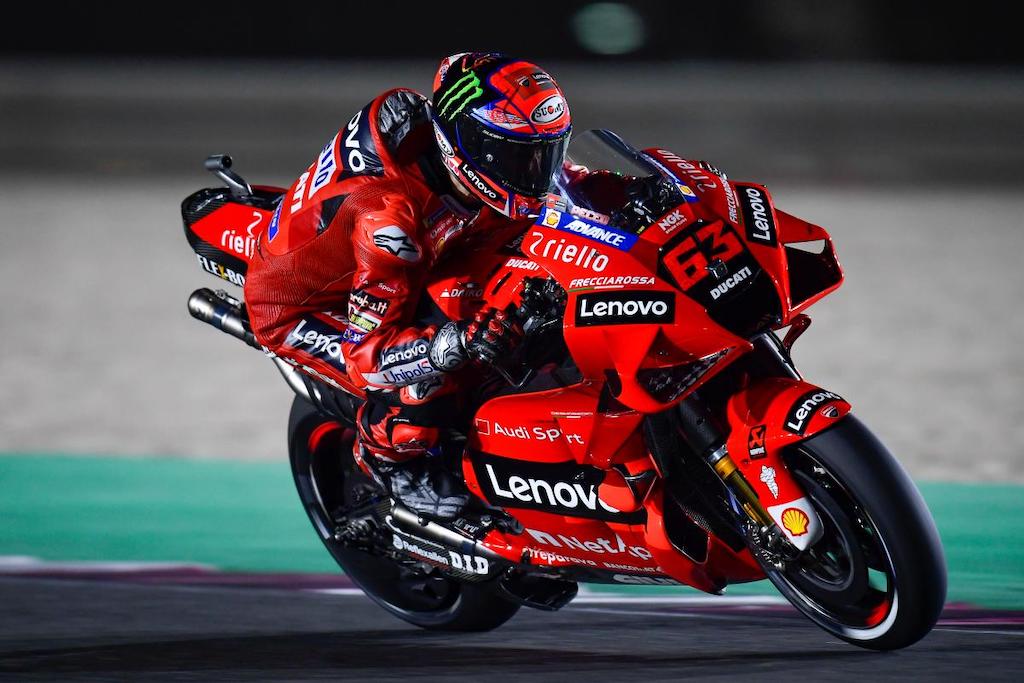 Lap by lap, the M1 of Maverick Vinales slowly picked off its foes until it was just him and the straight-line rocket speed of race leader Pecco Bagnaia. This leads us to the curious question of which would you rather have… speed or handling abilities?
The Ducati is a literal missile in a straight line. Which is great if a race track was one straight line but it's not. And like Bon Scott once famously said, "That's where the problem starts!" Getting the bike to turn, that's where their problem begins and the Yamaha ends.
The question was answered with eight Laps to go when Vinales went up the inside of Bagnaia and it was so long sucka! With Vinales winning by over 1.2 seconds over the Ducati gang. With no one having Vinales as the race winner, it proved to be a statement win for Vinales. It showed he was more than just a Winter Test Champion.
This Maverick Vinales is different. But as he said, we will see. After all, it's the first race. Hell, even the State of Georgia had us fooled that it had changed, so we shall see. But one thing that hasn't changed is that MotoGP continues to produce the greatest show on tarmac.
Moto3 didn't disappoint with Jaume Masia winning a thriller over rookie sensation Pedro Acosta and championship contender Daryn "With the Good Hair" Binder.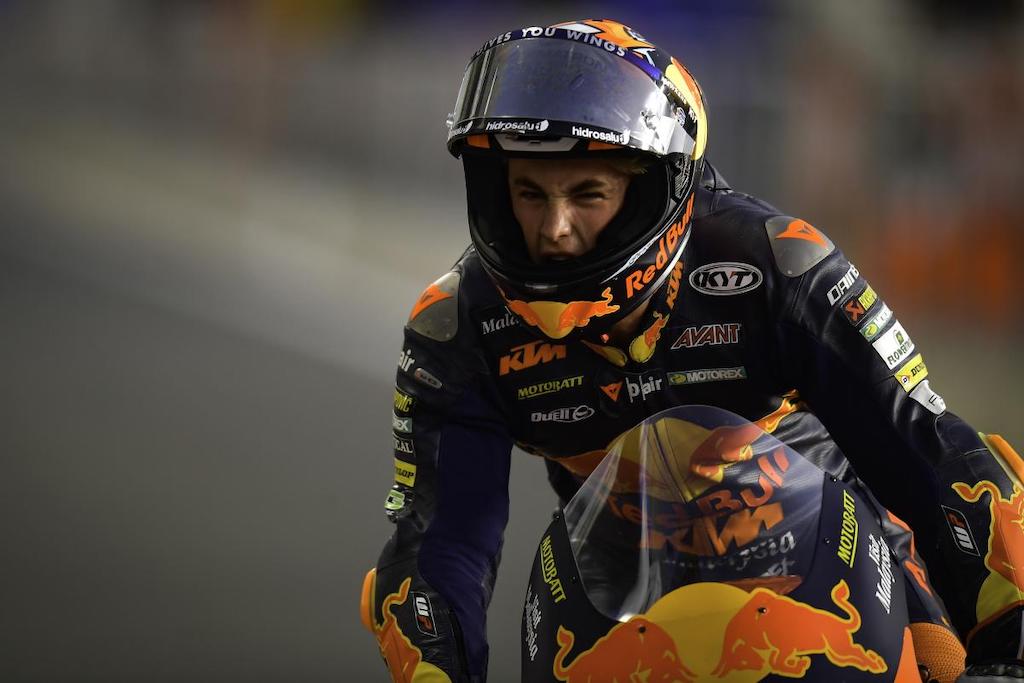 Moto2 looks to be Sam Lowes' to lose but with a talent pool that will feed MotoGP for years to come with quality talent.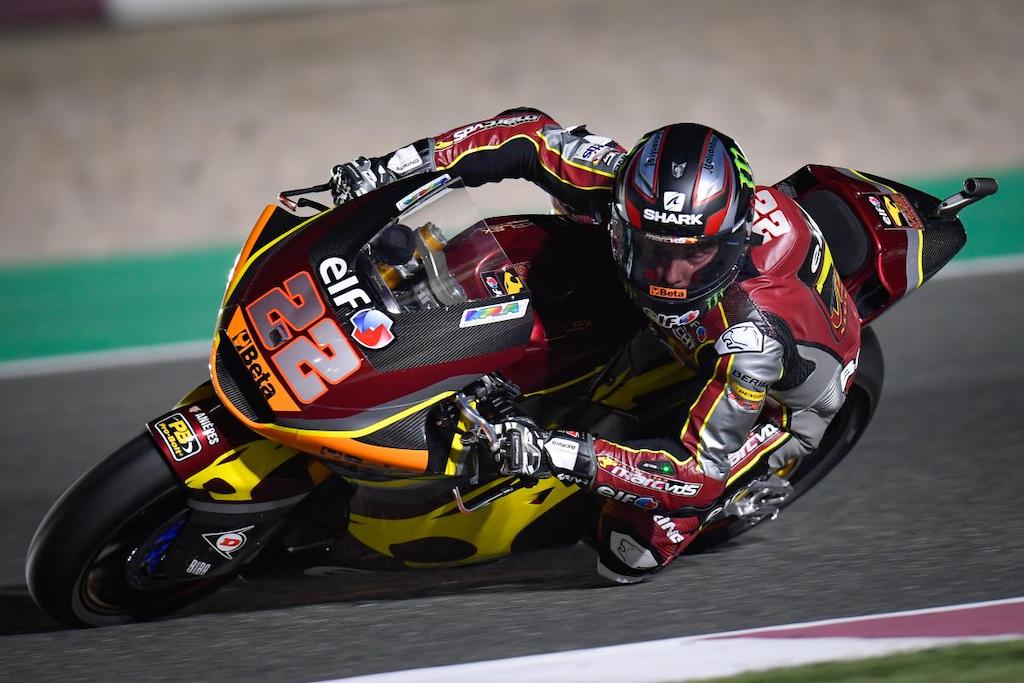 How good was the racing on Sunday night? If it weren't for the picture of his Instagram, I almost completely forgot about Marc Marquez being absent from the race. The excitement for MotoGP is at an all-time high. And with Covid-19 still wreaking havoc like a 4-year-old in Wal-Mart, more eyes will be more focused on GP than ever before. And MotoGP will deliver.
It's only one race but this season seems to present itself like an episode of "Ozark". You know who the characters are but you also know they'll be different types of drama. For the time being, I will hold my pen on Rossi and who's for real in the title chase. But, fatherhood and marriage forces you to change. You have to grow up. If this new grown-up in Maverick Vinales is permanent and his racing grows as he is, as a man… Then MotoGP just got a legitimate title contender and not just the "Winter Test Champion". This bodes well for all GP fans as we still wait for the arrival of eight-time Champion Marc Marquez and see if he has and will have a say in the matter.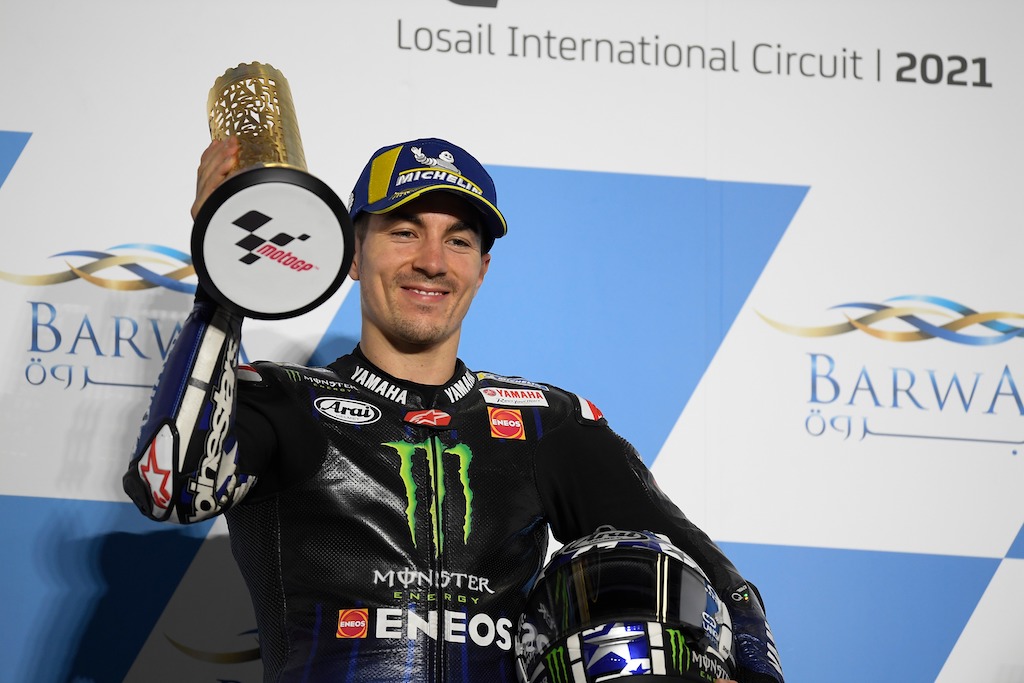 Stay tuned GP Freaks, we're just getting started.
---