Ducati unveils an ultra-exclusive Streetfighter V4 with commercial partners Lamborghini.
Ducati has taken the covers off what is undoubtedly the most exclusive Streetfighter V4 yet in the 2023 Ducati Streetfighter Lamborghini V4, a machine that pays homage to the 631 hp, $331,000 MSRP Lamborghini Huracán STO.
Those with sharp memories will note this is the second time the two Italian powerhouses have teamed up to produce a special motorcycle, as in 2021 we saw the Diavel 1260 Lamborghini that was styled in the same vein as the Lamborghini Siàn.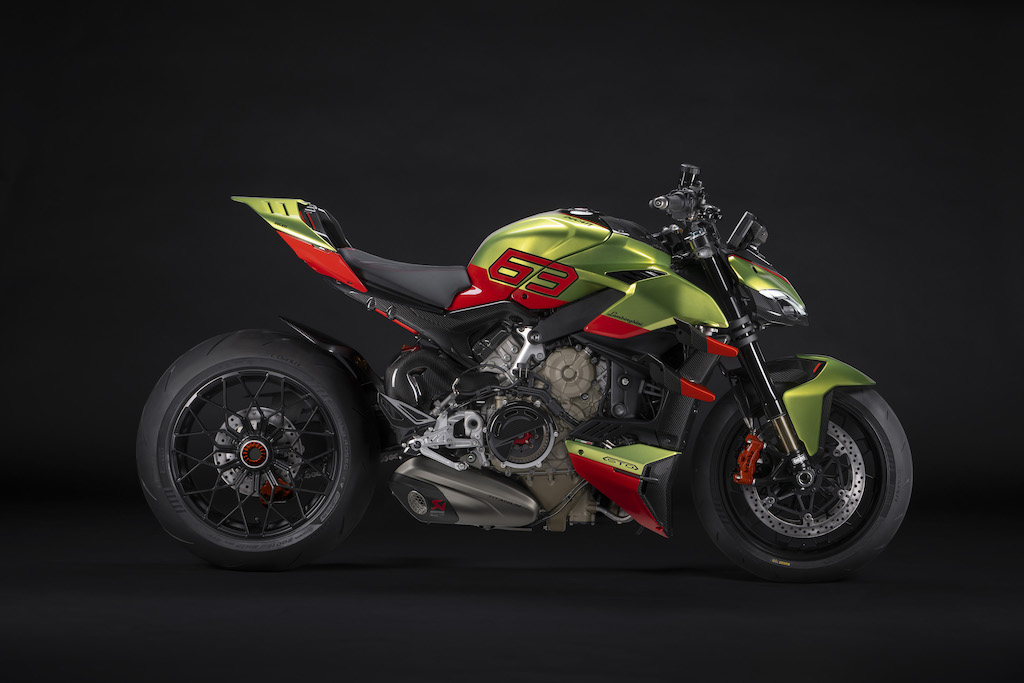 Set to cost an eye-watering $68,000 MSRP, the Streetfighter V4 Lamborghini uses the 2023 Panigale V4 S as its base, including the 1103 cc V4 motor producing a claimed 208 hp, the Öhlins Smart EC 2.0 semi-active suspension, Brembo Stylema calipers and twin 330 mm discs. Also present is Ducati's famous array of electronics, including the six-axis Inertial Measurement Unit, Cornering ABS, traction, wheelie and slide control, cruise control, etc.
But it's more the style than the specs that will set tongues wagging (and talking), with the Streetfighter V4 Lamborghini resplendent in a wild metallic green and red paint scheme, red brake calipers and a wheel design pattern that closely mimics the Huracán STO.
Carbon fiber is everywhere on the Streetfighter. The heel guards, rear seat bodywork, TFT dash cover, ignition switch cover, rear sprocket protector and Akrapovic end cap all sport carbon fiber construction, but the wheels are still forged aluminum, a curious choice when you consider the significantly cheaper $34,500 MSRP Streetfighter V4 SP's wheels are indeed made from carbon-fiber.
And Ducati has ratcheted up the exclusiveness to 11 for a select 63 customers. These lucky peeps need to own a Lamborghini Huracán STO to be selected, and for the MSRP of $83,000, will be included in Speciale Clienti initiative. That allows you to have your Streetfighter Lamborghini V4 painted in the exact same color as your Lambo, right down to the wheel rim colors, and you will also have the chance to buy a limited edition helmet, jacket and leathers, all in the colors of bike. Nice.
Each of the 630 editions (plus the extra 63 for those in the Speciale Clienti package) will be numbered with the bike's serial number engraved on a metal plate that sits on the tank cover. Your bike's serial number will also come up on the dash when you turn on the ignition.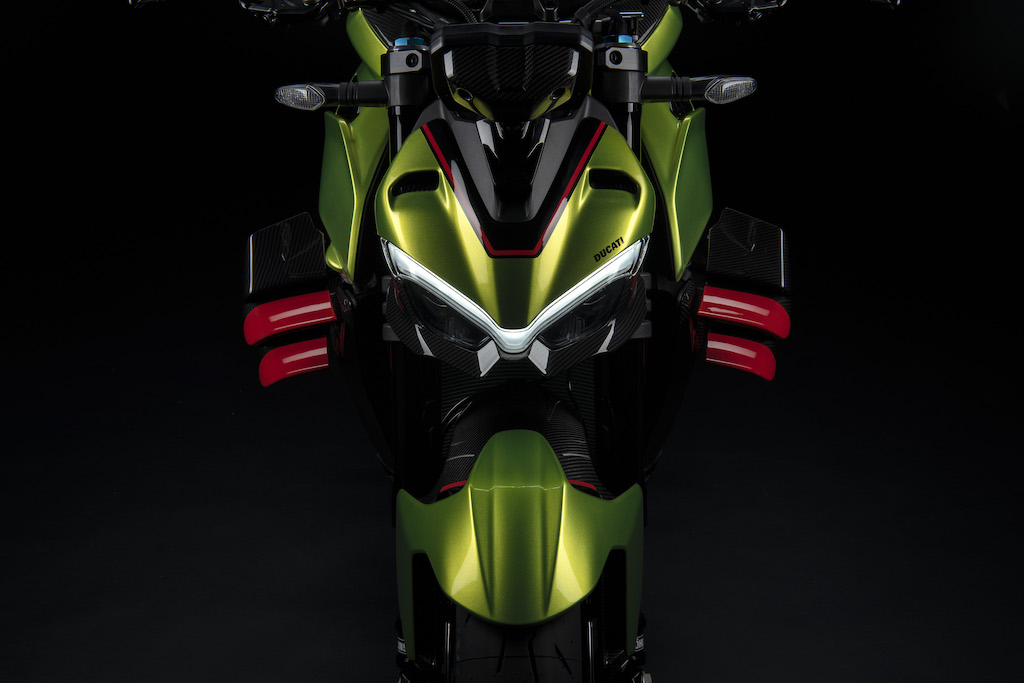 Interested? Of course, you are. If you're interested and can afford the $63,000 to park one of these ultra-exclusive Streetfighters in your garage, we suggest you don't waste any time as these one-off Ducatis often sell out within a day or two of being launched.
For the rest of us, we can always dream…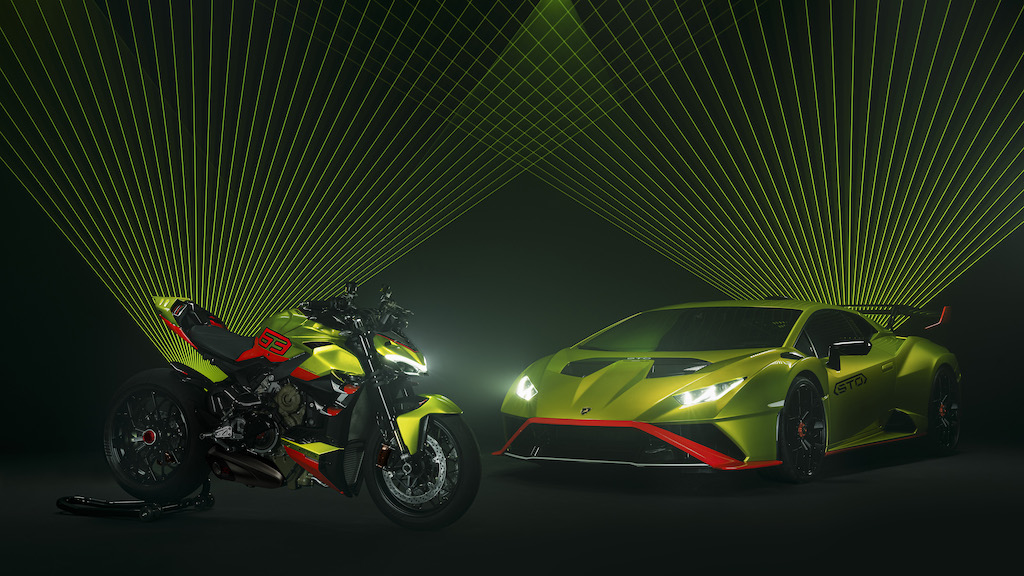 ---