Has the most clinically insane motorcycle on the road, the Kawasaki Z H2 SE, finally grown some manners?
The skittish scream of a Kawasaki Z H2 SE supercharger is both amorous and intimidating in equal measure. It starts at about 6000 rpm, the sound similar to a nightmarish Chucky doll playing with a rattle toy. The shriek hints at what's to come — a rush of torque so in-your-fucking-face hard, you need to recalibrate your brain to the reality rushing beneath your green pinstriped wheels.
The $19,700 MSRP Kawasaki Z H2 SE is, without question, the most insane motorcycle currently in production by a major manufacturer. It's a machine of pure excess and wouldn't feel out of place on the set of The Wolf of Wall Street. There's a claimed 101 lb-ft of shoulder smashing torque at your disposal, restrained by the usual plethora of variable riding modes, traction control, cornering ABS, etc, that I will freely admit are very much required on a bike as bonkers as this.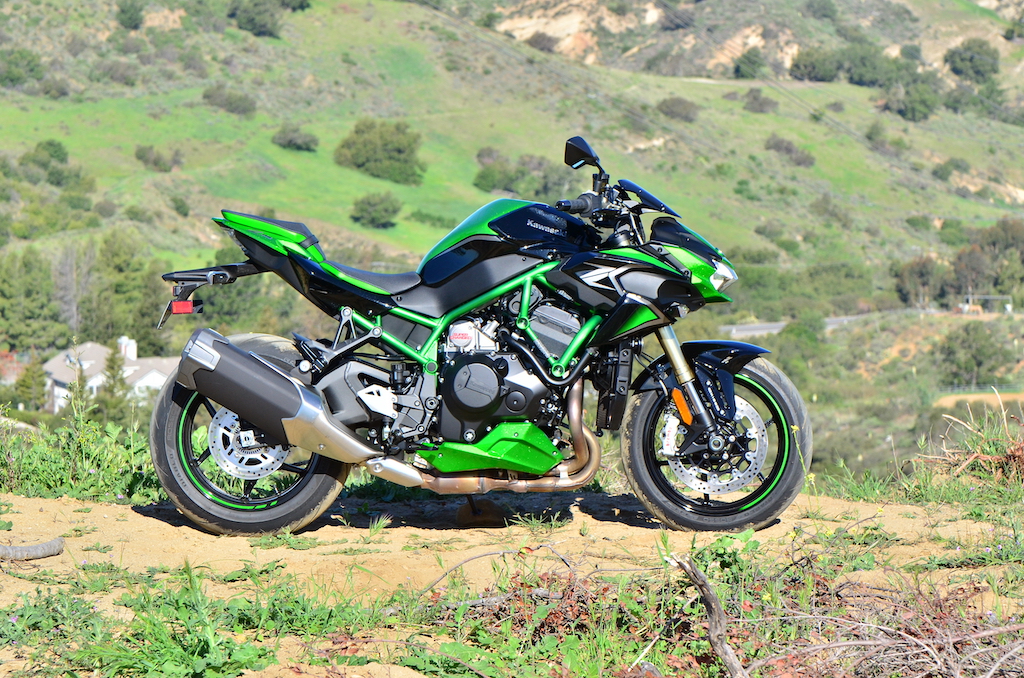 Kawasaki's sledgehammer has only been around for a little over a year, but the Big K has already seen fit to give the Z an overhaul in the department it needed it most — suspension. The Showa suspension on the base model was just not up to the job of keeping such an unruly ride in check, and so the Kawasaki boffins delved into their power play of parts to fit the Kawasaki Electronic Control Suspension (KECS) system, teaming with Showa and their Skyhook EERA (Electronically Equipped Ride Adjustment) Technology.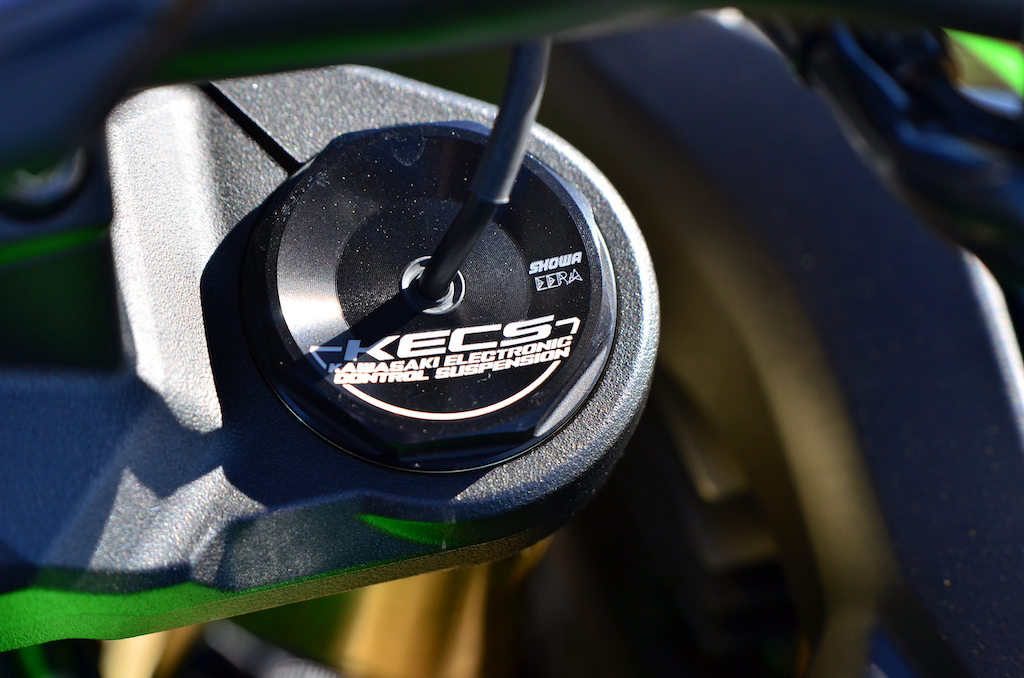 The result is the Kawasaki Z H2 SE now has multiple personality syndrome, but if you thought this was a bad thing, you're mistaken.

The KECS system runs with four modes (Sport, Road, Rain, and a programable Rider mode) to modulate the 43 mm Showa SFF-CA fork and BFRC Lite shock, taking information from the Z's Inertial Measurement Unit, front and rear wheel speed sensors and ABS ECU to make adjustments in real-time to the motorcycle's character.
The result is a far more civil ride than in 2020. The Z H2 SE is now a partner that doesn't feel like it wants to stab you in your sleep, rather one you can take to dinner, have a spirited argument with, and make up for it under the sheets. The difference is felt everywhere. Under brakes, the chassis is more composed, and when said brakes are released, the chassis attitude doesn't default to ultra-frustrating understeer.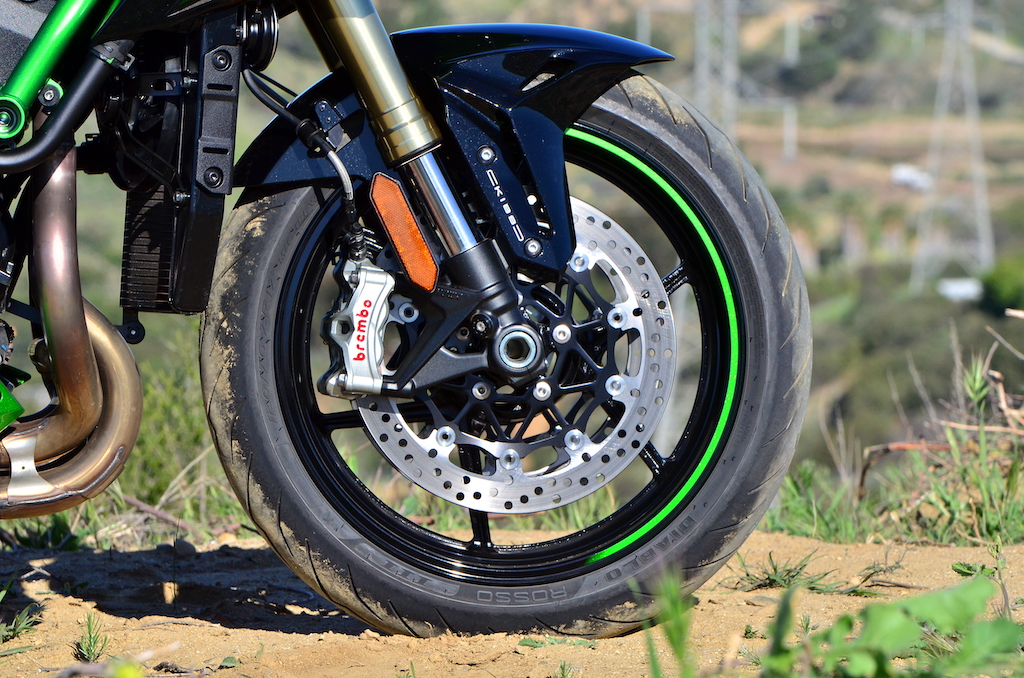 Likewise when on the gas, the Kawasaki will send copious amounts of go to the tire but keep that taught rear end so you can stay hard on the loud pipe without feeling like you're going to run off the road.
After a few weeks of back and forth, I settled on the Road mode for the suspension as Sport was simply too harsh and Rain not stiff enough for the, err, resolute riding I liked to participate in with the Z.
You can still pick up a base model Z H2 with last year's suspension but the ride is so much improved that you should just fork out the extra $2200 for the SE. Besides, you get sexier paint and Brembo Stylema calipers and steel brake lines to boot.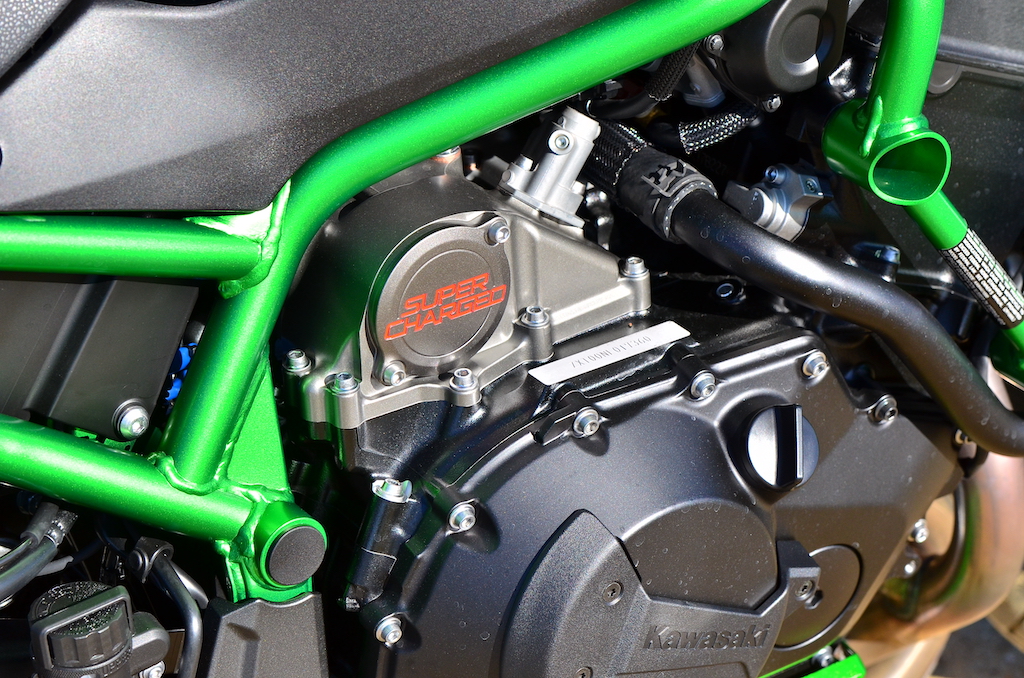 Forget buying a Z H2 SE if you're after something sensible. We got only 22 mpg as an average over our few weeks with the bike and to look at this thing as anything else than an escape into lunacy is to entirely miss the point.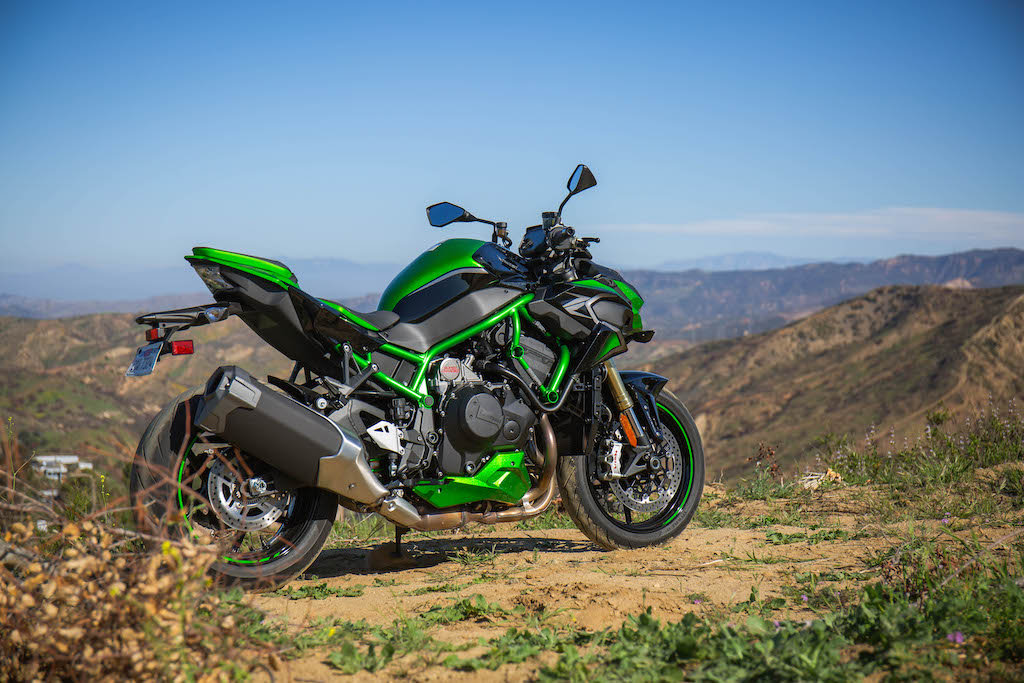 This is a motorcycle that should be celebrated because Kawasaki Heavy Industries has a board of directors and they actually said taking a superbike motor and putting a blower on it and selling it to you was a good idea. In this day and age of keeping you safe from yourself, that deserves a golf clap.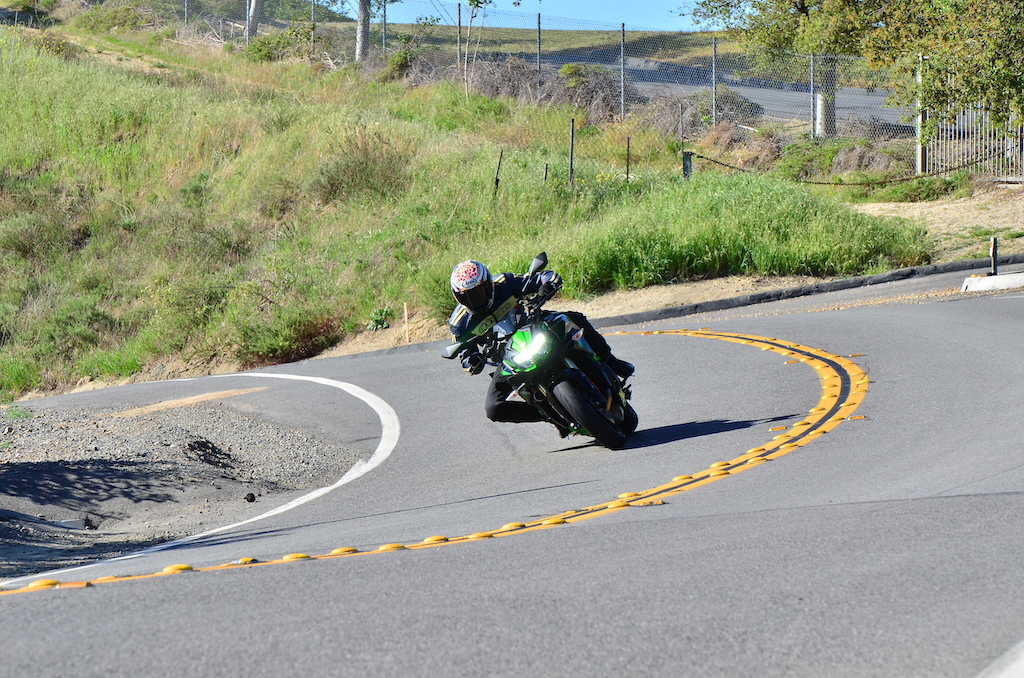 ---