Honda packs a whole lot of excitement into its micro-sized 2022 Navi miniMOTO and its finally coming to North America.
I can't recall the last time I saw an MSRP under $2,000 for a new model of motorcycle. Enter the small on size and equally small on price Honda Navi miniMOTO, a new motorcycle for the North American market that is part of the 2022 Honda model lineup.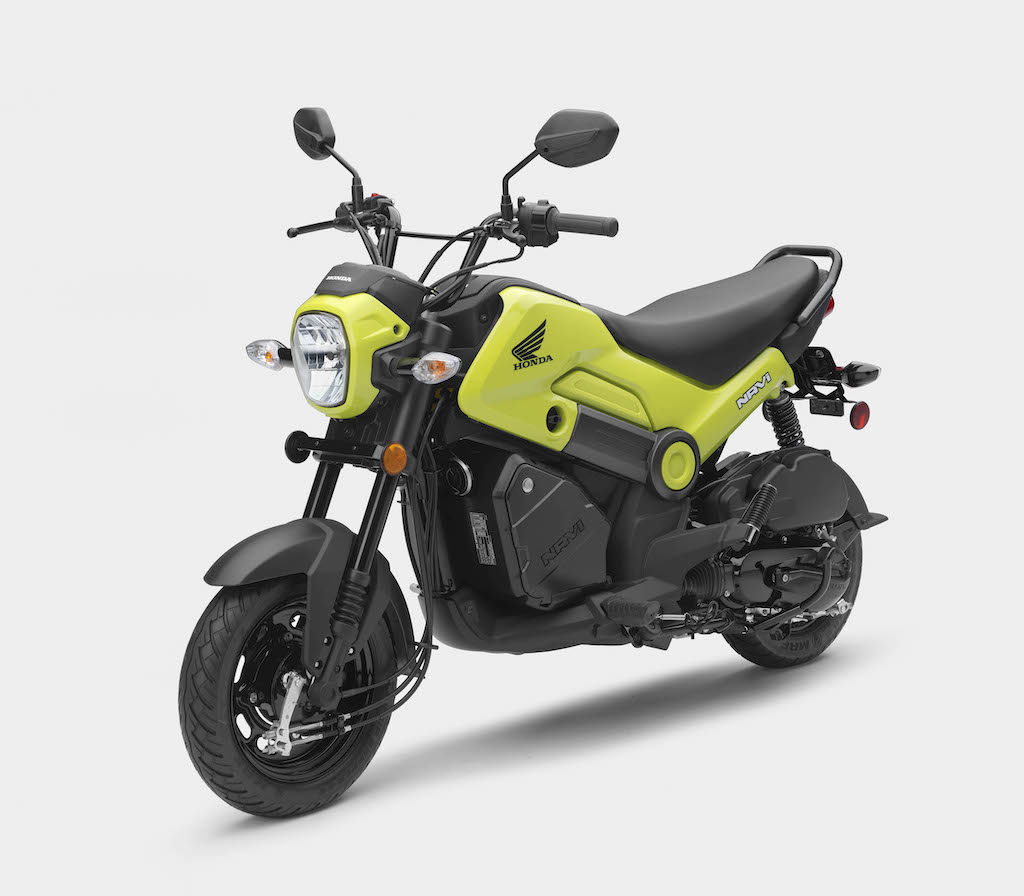 From the press images, the Navi miniMOTO just looks like a fun ripper of a mini machine. Powered by a 110 cc, four stroke, single cylinder engine with an automatic V-Matic CVT transmission, the bike is the definition of grip and rip.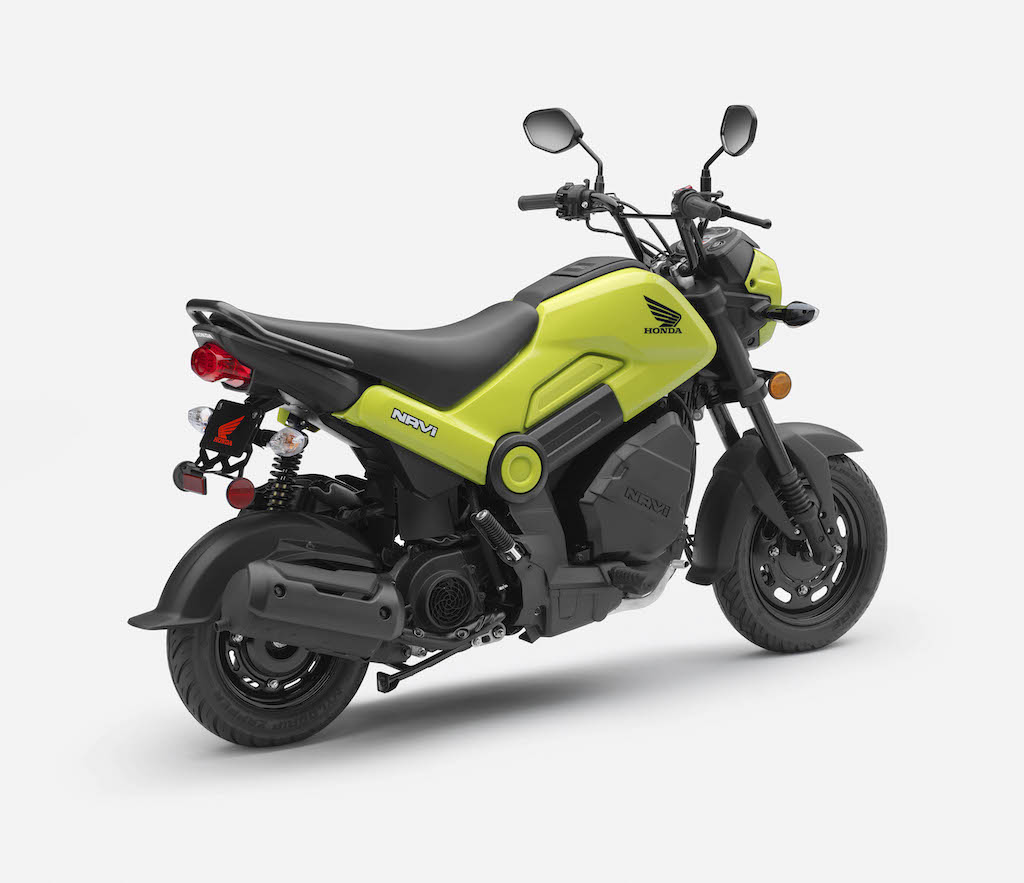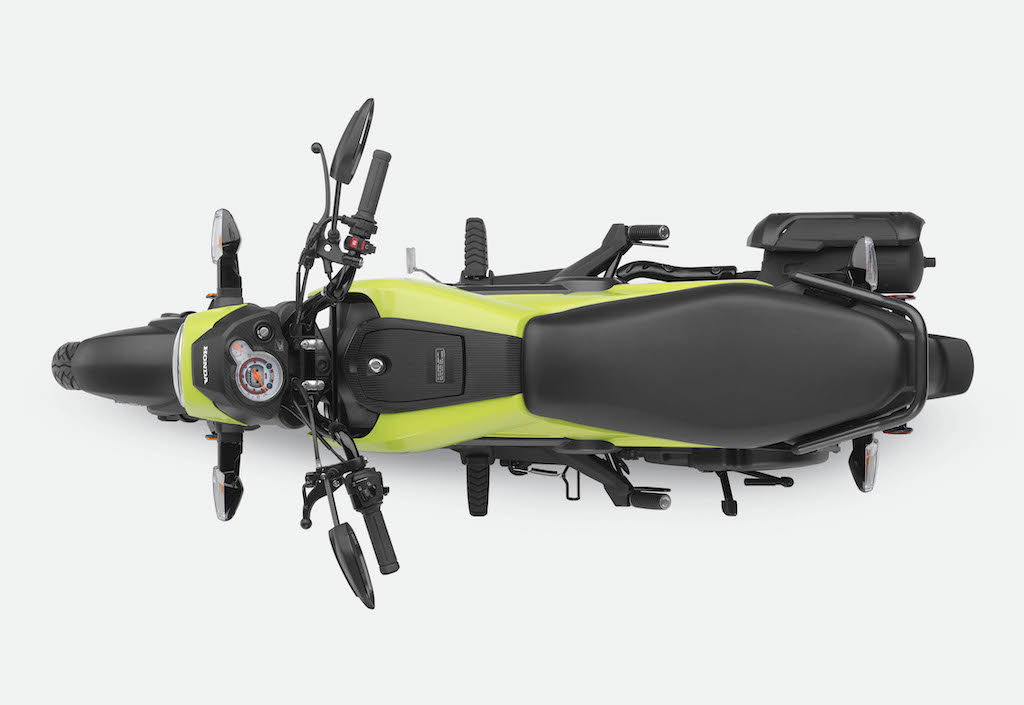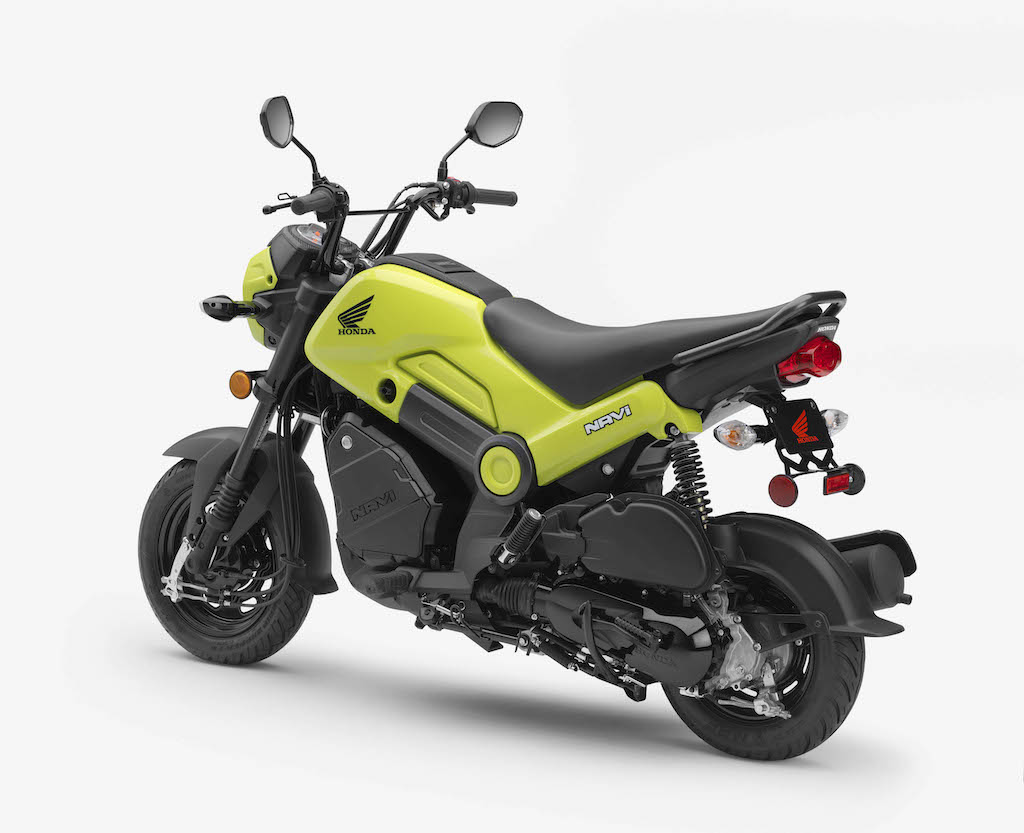 The suspension assembly consists of a pair of 26.8 mm telescopic inverted front forks with 3.9 inches of travel and a single left side mounted shock with 2.8 inches of travel.
Brake duties are issued to a set of single 130mm drum brakes in both the front and the rear. There is also a parking brake.
With a seat height of just 30.1 inches and a wet weight of 236 pounds, the Navi miniMOTO offers ease and accessibility to an array of riders. Overall dimensions include a length 71.1 inches with a wheel base of 50.6 inches and a width of 29.1 inches. The total height of the Navi miniMOTO measures 41.1 inches, leaving a ground clearance of 6.1 inches.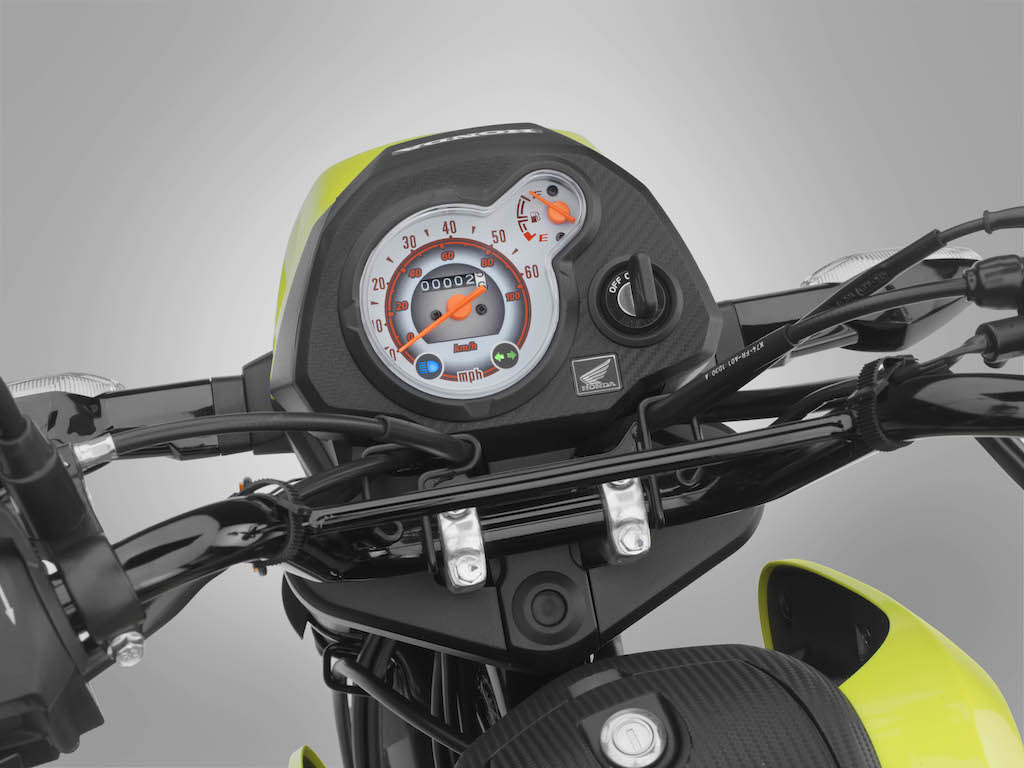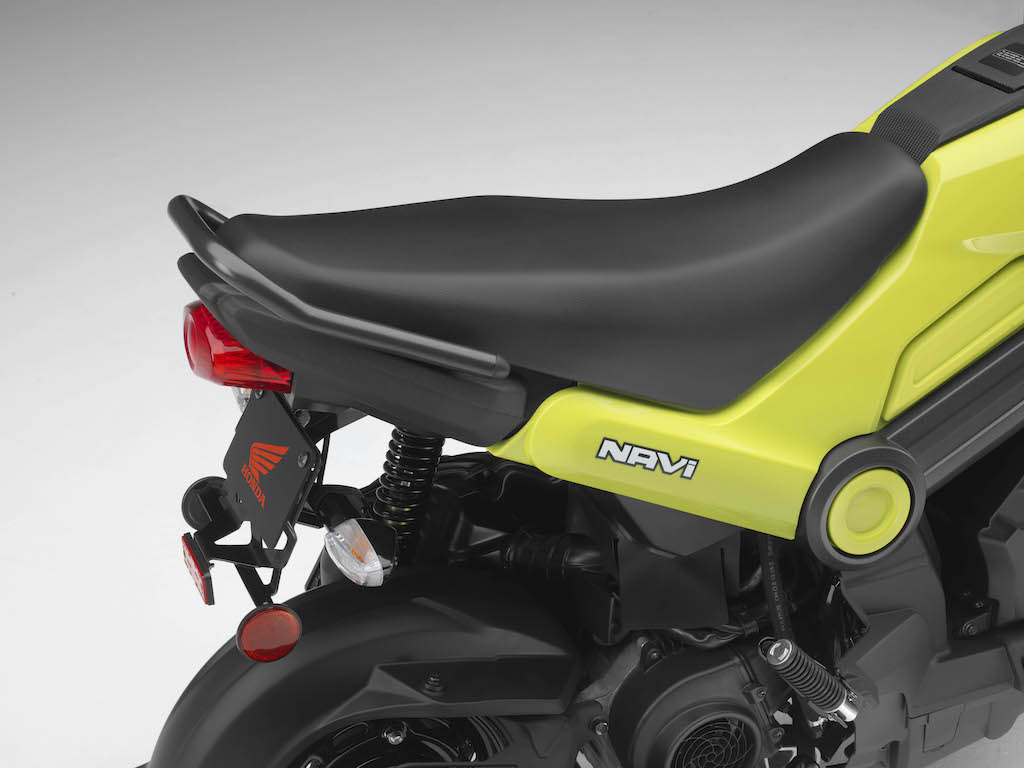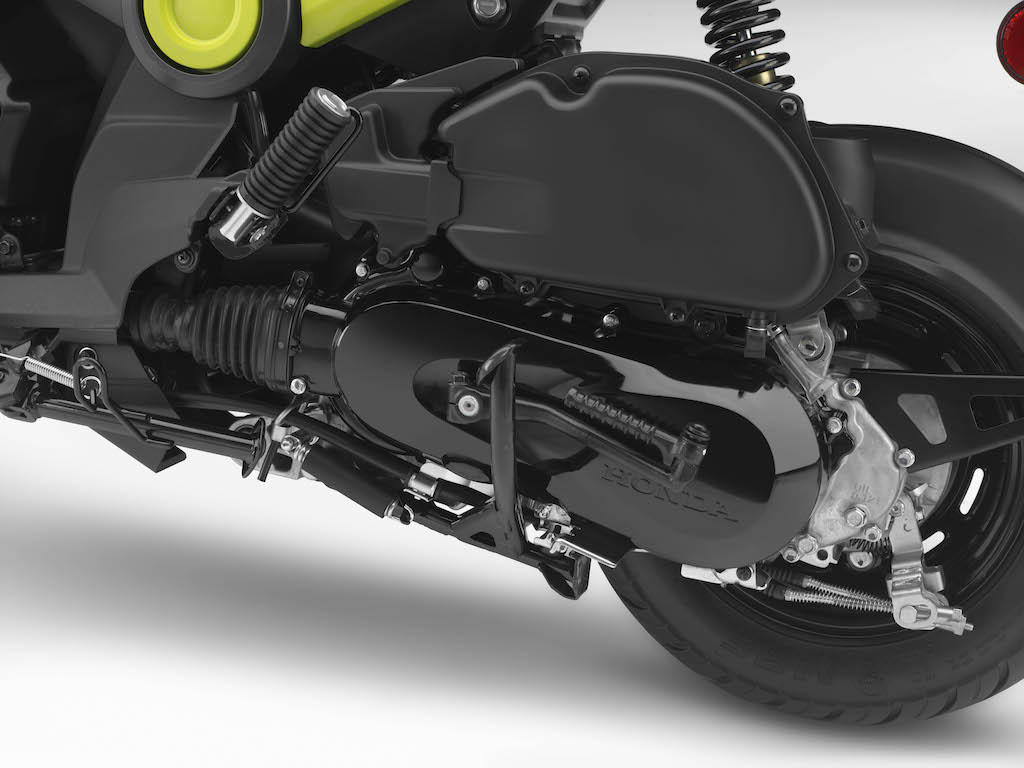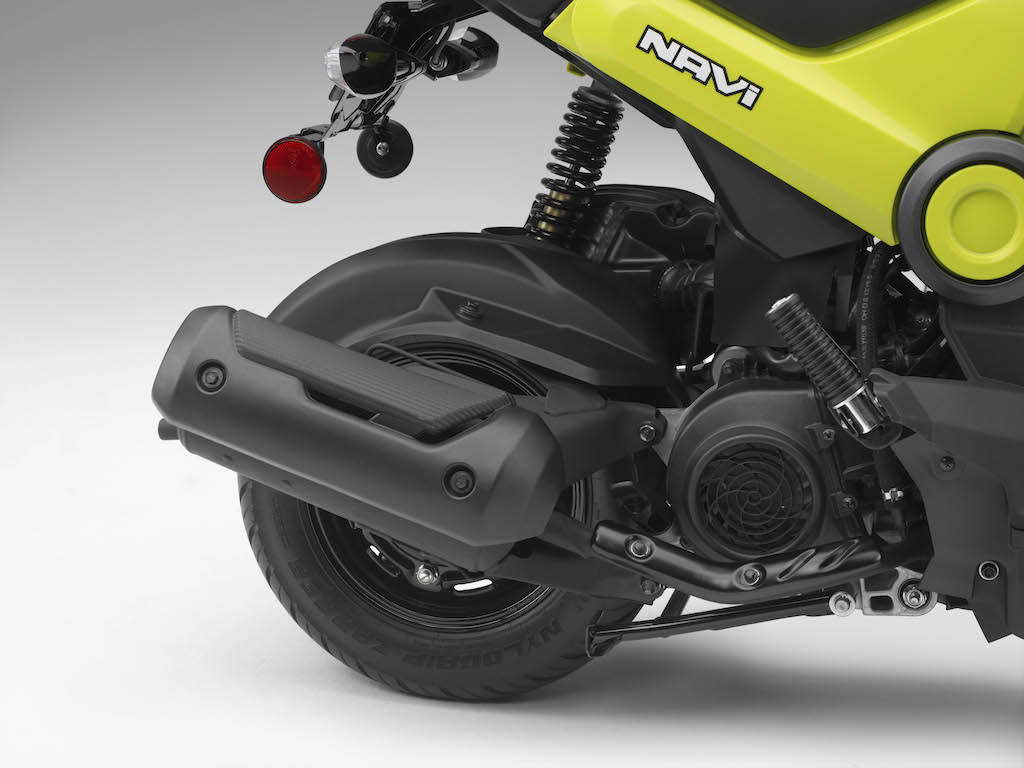 The fuel capacity is only .9 gallons so you're not going that far but between here and there, you're going to have fun. And that is what Honda is aiming for with the Navi miniMOTO… fun.
"From the original Cub to the Grom, Honda has a proud legacy of producing miniMOTO models that open doors to new riders, and the Navi is set to extend that trend even further. This miniMOTO checks all the boxes for new riders, like simple operation, a fun design, low operating costs and Honda reliability – all for well under $2,000. We're pleased to make motorcycling possible for more riders by offering the Navi in the U.S." – Brandon Wilson, American Honda Sports and Experiential Manager.
The 2022 Honda Navi miniMOTO has an MSRP of $1,807.00 and will be available at dealerships in early 2022 in Red, Grasshopper Green, Nut Brown, and Ranger Green.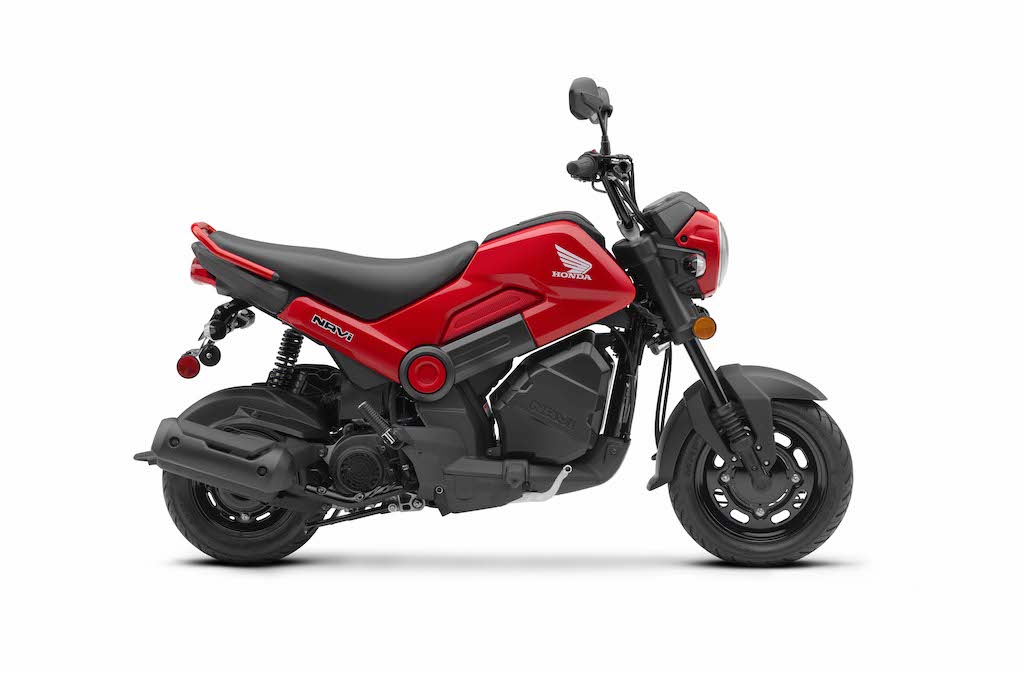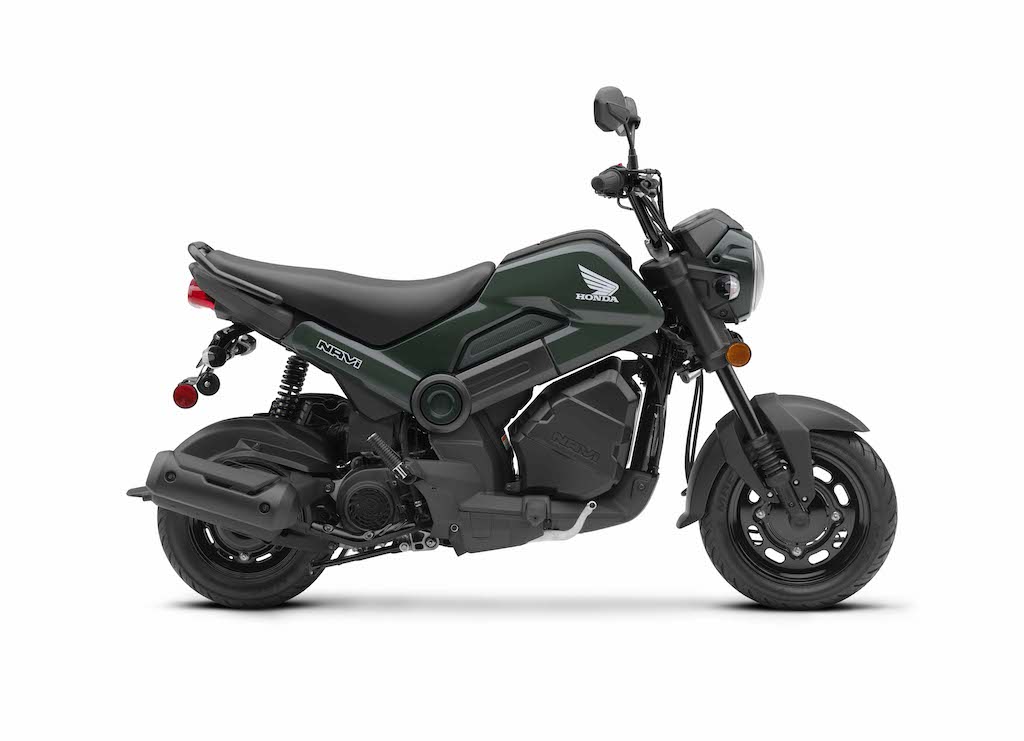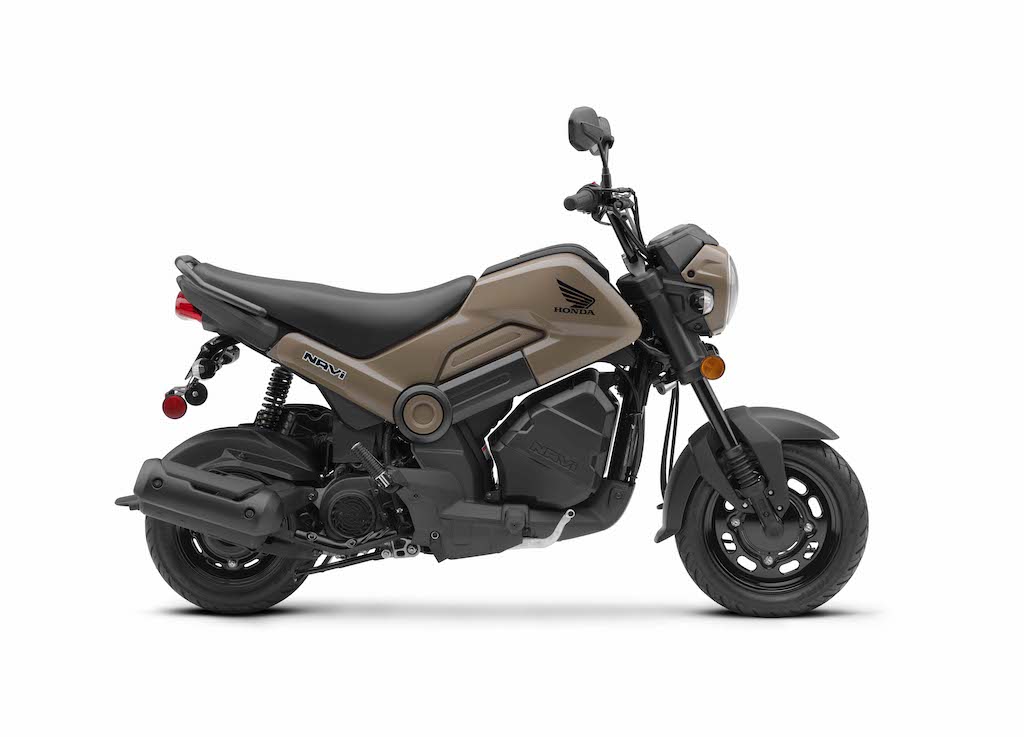 ---