Greenger Powersports teams up with Honda Powersports to offer its CRF-E2 electric dirtbike for kids.
Embracing the phrase of "start 'em young…" Greenger Powersports releases its CFR-E2 electric dirtbike, licensed to Honda Powersports and available exclusively at Honda Powersports dealerships. And if you are looking to introduce your child, grandchild, niece, or nephew, the automatic (shiftless, clutchless) CRF-E2 electric dirtbike will make a great option without breaking the bank.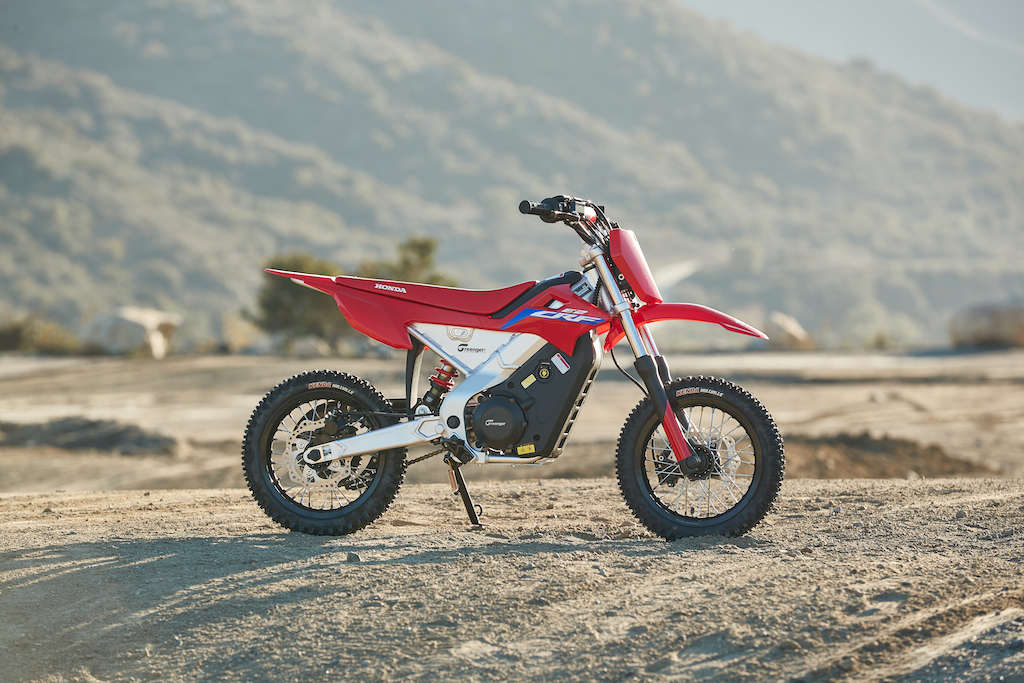 Power is provided by a 48-volt BLDC electric motor with an inner rotor, juiced by a lithium-ion battery. The CFR-E2 power output is 3.4 hp while the torque measures 18.4 foot-pounds. Greenger has designed the CFR-E2 with two power modes to accommodate varying levels of riding skill.
The CRF-E2 employs a twin-spar aluminum frame, tapered handlebars, and a suspension assembly consisting of 33 mm telescopic front forks and a DNM adjustable rear shock. Control components include front and rear hydraulic disc brakes with adjustable brake levers.
This electric dirtbike rolls on 12-inch wheels equipped with Kenda Millville K771 knobby tires and has an adjustable seat height range between.24.8 and 25.5 inches.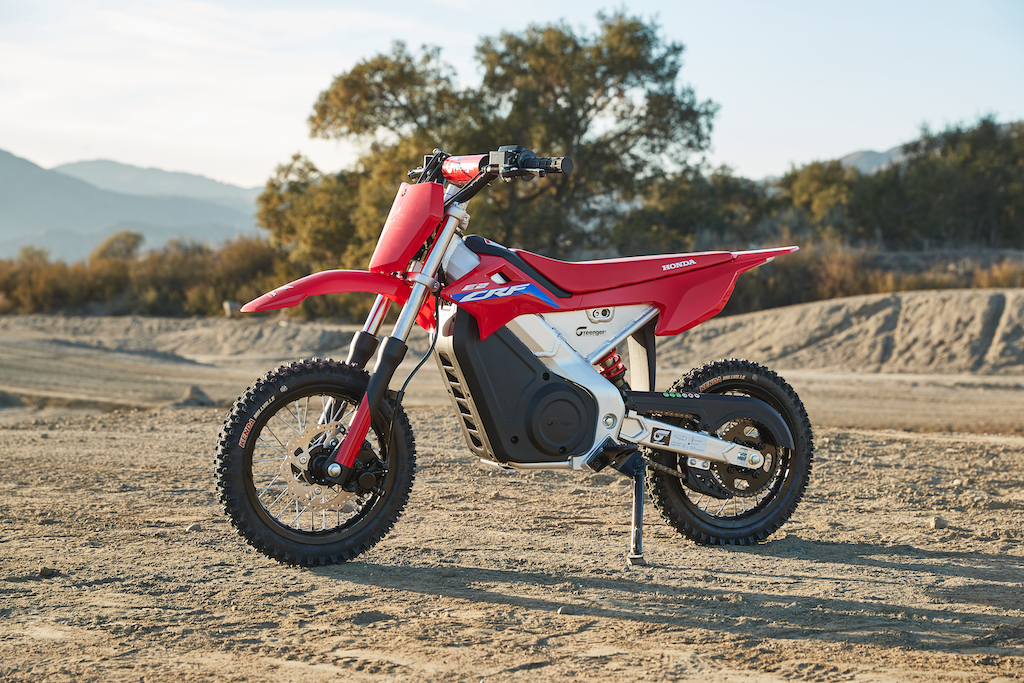 The battery can be fully charged in four hours. With an optional quick charge system, the battery can be charged to full in about two and a half hours.
The CRF-E2, taking notes from the Honda CRF450R and CRF250R, will be available, exclusively at Honda dealerships, in red and white plastics with an MSRP of $2,950.00
---