The XDiavel brand expands with two new versions of Ducati's super cruiser. Ducati introduces XDiavel Dark and the XDiavel Black Star. All versions of the 2021 Ducati XDiavel are now Euro 5 compliant, with gains of 8hp and 0.2kgm in maximum power and torque performance.
"XDiavel is a cruiser with Ducati genes; the result of the contamination between two apparently distant universes. The relaxed pace at low speed typical of the Cruiser world and the adrenaline of Ducati's own sporty riding both find space in this elegant, technological and fun bike."
The Ducati XDiavel Dark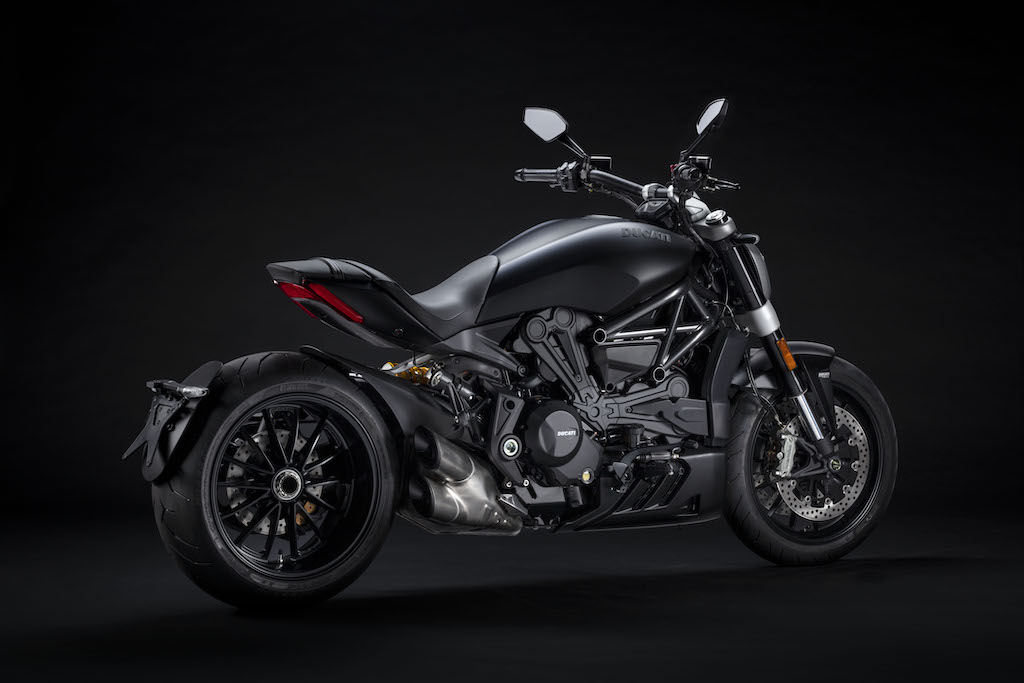 With its matt black colorway, the XDiavel Dark embodies one of Ducati's design principles, "Reduce to the max." The black-on-black-on-black presentation envelopes the bike from the tank to the tail, with almost everything in between (you'll note the triple tree clamps and top yoke left in their raw finish).
The XDiavel Black Star
To the contrary of the Dark model, the XDiavel Blackstar represents a sportier side of the XDiavel, with a little more flair. The Black Star sports an alternating matt grey and black, color scheme with accents of red. You'll quickly notice the red engine head covers and an identifying "X" centered atop the fuel tank.
The 2021 XDiavel Dark is already available at dealerships. The XDiavel Black Star is scheduled to hit showroom floors at the end of November.
---