Arc Vehicle launches a special and extremely limited Signature Edition Vector Motorcycle for North American Market release.
Arc is making a significant entry into the North American market with the release of the Founder's Signature Edition of the Arc Vector. This extremely limited edition offering, designed by Arc's founder and CEO Mark Truman, combines luxury, craftsmanship, and sustainability in two unique motorcycles exclusively available to North American customers.
Crafted under Mark Truman's personal oversight, only two of these collector's motorcycles will be produced. That's right… only two! These bikes are a balanced blend of premium materials, sustainability, and performance, featuring a forged carbon fiber monocoque, body panels, and wheels. The Rose Gold paint detailing, etched leather grips, seat, and black and copper stitching, are nothing less than the upper echelon. Öhlins black suspension and a distinctive chimney plate further elevate the aesthetics. Mark Truman's signature graces several parts of the motorcycles, underscoring their exclusivity. The Vectors utilize the CCS1 Combo charging socket, ensuring fast charging standards for North America.
Mark Truman aimed to create something unique by pushing personalization and design boundaries. Truman's signature on each bike signifies the exceptional nature of this edition. His association with Arc and his contribution to these bikes make this launch even more special.
Mark Truman's journey began with a Puch 50cc bike at age 6. Over the years, he's honed his engineering skills by building, modifying, and racing motorcycles. His connection to the motorcycle world and his eco-conscious values have driven him to create vehicles that challenge conventions.
The Arc Vector Signature Edition launch is significant for Arc and the North American market. With Mark Truman's personal touch and visionary insight, these luxury motorcycles encapsulate the brand's dedication to crafting vehicles that blend technology, sustainability, and performance, offering riders an unparalleled experience on the road.
Truman said about the Arc Vector Signature Edition, "We are thrilled to be launching in North America and so wanted to do something extraordinary to mark the occasion. In terms of specification, I really wanted to throw the kitchen sink at it and push the levels of personalization and create something truly bespoke. It's an honour to be part of Arc, it's such a magical business, so to have my name on two of the bikes feels incredibly special."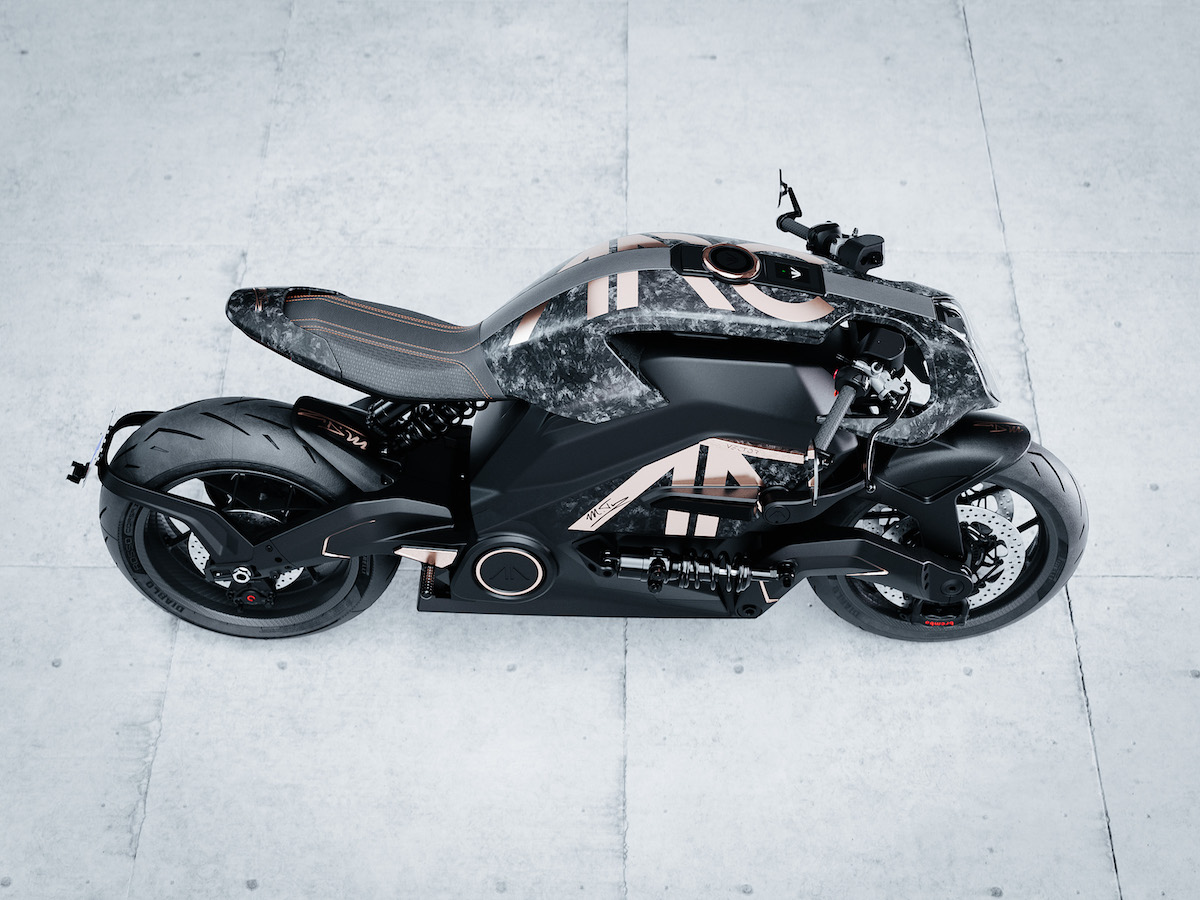 ---