BMW's $15,695 (plus a $695 destination fee) 2023 R 1250 RS is its latest version of a sport-touring boxer, boasting 136 horses and 105 ft-lbs of torque.
The 2023 BMW R 1250 RS is a sporty bike that can handle long-distance touring for two with luggage, that has received a selection of new standards and a few optional extras over the 2022 model, yet retains the same price.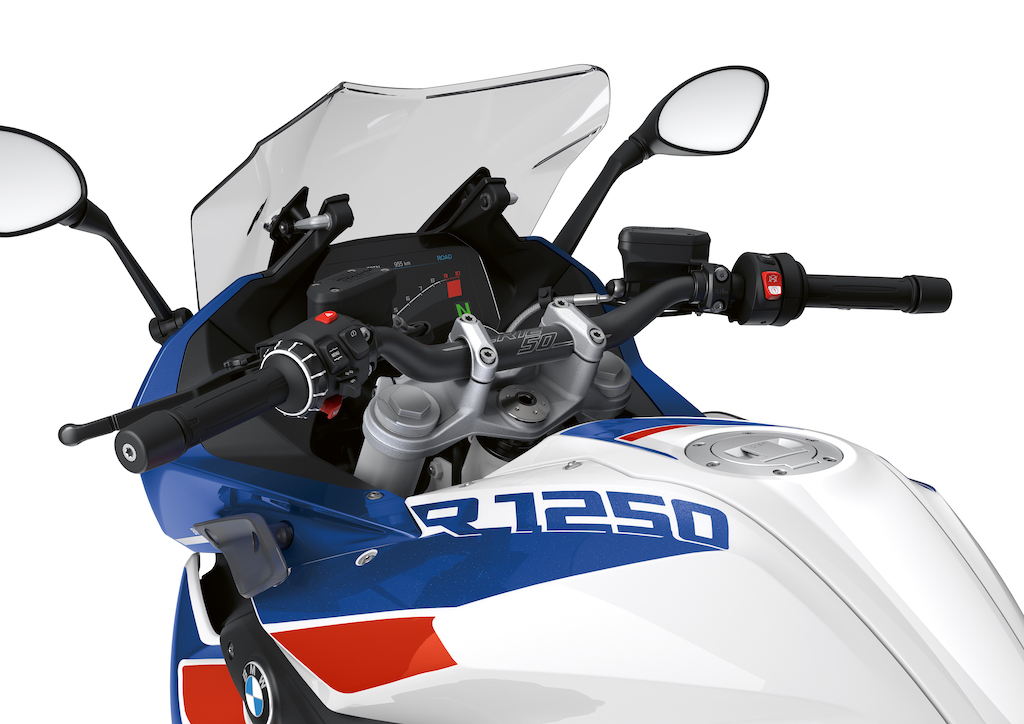 BMW's iconic 1,254 cc 2-cylinder boxer engine provides ample power for the R 1250 RS. EU5 emissions compliant, the engine produces 136 hp and 105 lb-ft of torque. Thanks to BMW's ShiftCam technology for varying intake valve timing and lift, it delivers power smoothly across the entire rpm range with minimal noise or vibration, along with outstanding fuel economy and low emissions levels.
The new Dynamic Traction Control (DTC) allows for safer riding by ensuring excellent direct-to-asphalt connection, and the new standard "ECO" mode makes it easier to conserve fuel. The ECO riding mode pairs with the RAIN and ROAD modes to allow for maximum fuel economy, while still providing moderate torque limitation.
Riding Mode Pro, part of the optional premium package, provides additional, individually configurable riding modes. By using the riding mode preselection function, the rider can set various modes.
The R 1250 RS features standard BMW Integral ABS Pro, a braking system that offers more safety while leaning in corners. Dynamic Brake Control (DBC) supports the rider during emergency braking maneuvers by avoiding unintentional throttle inputs. Through intervention in the engine control, drive torque is reduced during braking to make full use of the braking power at the rear wheel.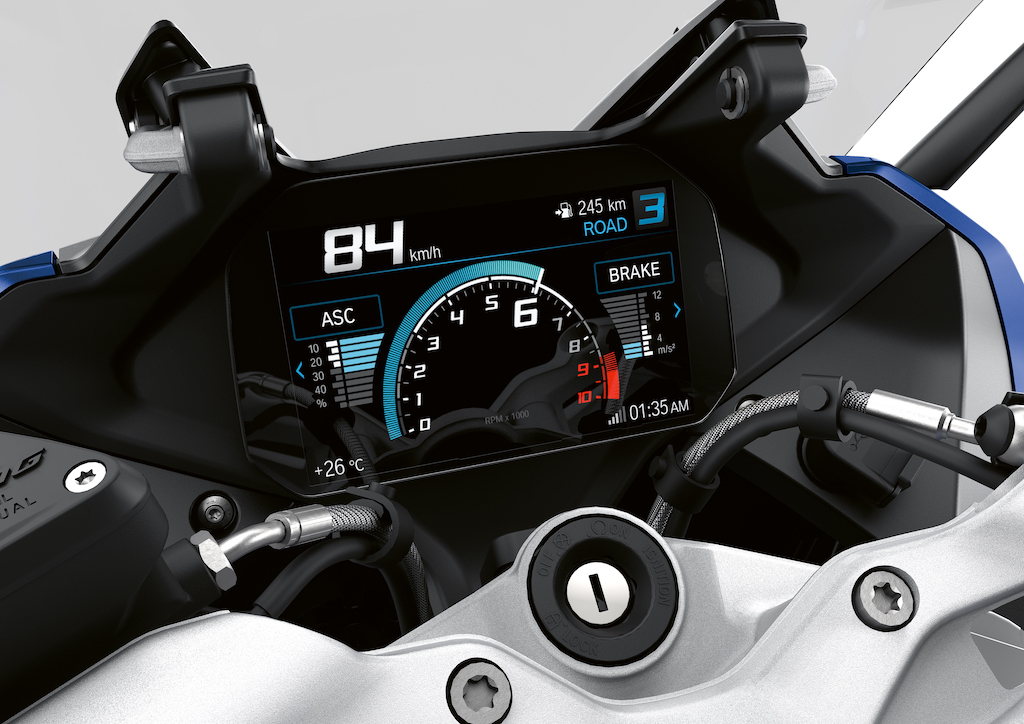 The R 1250 RS is equipped with a TFT color display featuring integrated arrow navigation and extensive connectivity, ensuring excellent readability. You can choose between customized screen displays for different purposes. For example, the new Sport Core Screen provides real-time information about the current and maximum lean angle, ABS Pro, or DTC interventions.
The 2023 BMW R 1250 RS comes with a 12-volt onboard socket plus a USB-A 5-volt socket. The latter, which is the most popular type of USB, has newly developed charging electronics that enable you to charge your smartphone while riding by connecting a cable adapter.
For colder weather riding, you'll be happy to have the optional seat heating system for both rider and passenger. Heated seats are available in combination with two individual seats and come with heated grips. There are five heating levels for the seat and two levels for the passenger seat.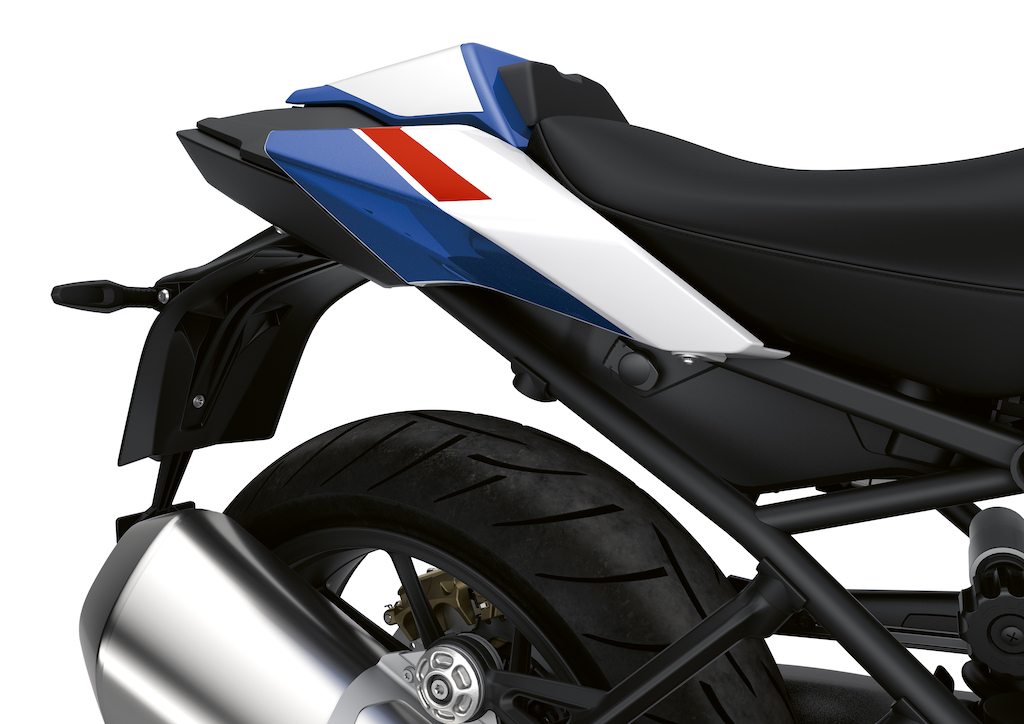 The R 1250 RS's newly optional solo seat gives the bike a more athletic look, as well as making it appear lighter and more agile. In place of the passenger seat is a cover made of painted plastic, and there are no passenger footrests or grab handles. However, if you want to switch up the look but retain the pillion options, there are passenger kits available with different style variants that come with everything you need to keep your rear seat functional.
The 2023 BMW R 1250 RS is available in three color options: Light White, Sport and Triple Black.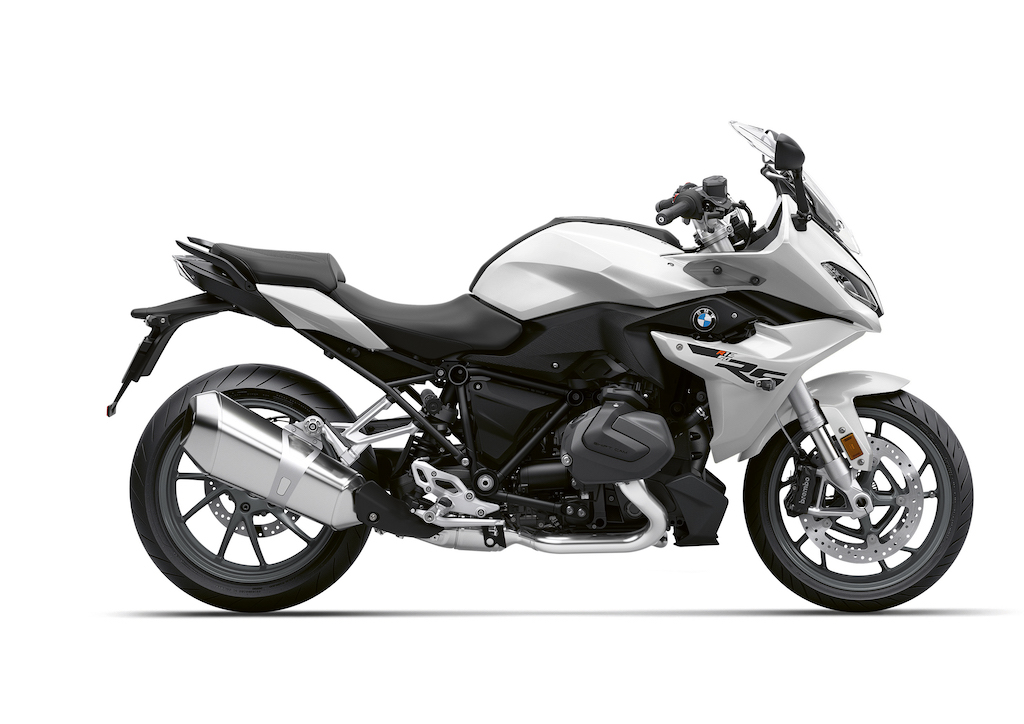 ---