The Aruba.it Racing – Ducati team has extended their contract with Alvaro Bautista, who will continue riding the Panigale V4R in the 2024 WorldSBK season.
Alvaro Bautista, the reigning World Superbike Champion, has extended his contract with the Aruba.it Racing Ducati team through 2024. This marks a continuation of the reigning champion's second time out with Ducati, after joining the team in 2019, leaving for two seasons, and returning in 2022 to win the 2022 championship with 16 victories and 31 podiums. For the 2023 season, he's currently number one in the championship standings.
This news comes as a welcome surprise for fans of WorldSBK racing, who have been eagerly awaiting updates from Bautista's camp about his future plans. He did, after all, gift Ducati with its historic 400th race win in WorldSBK.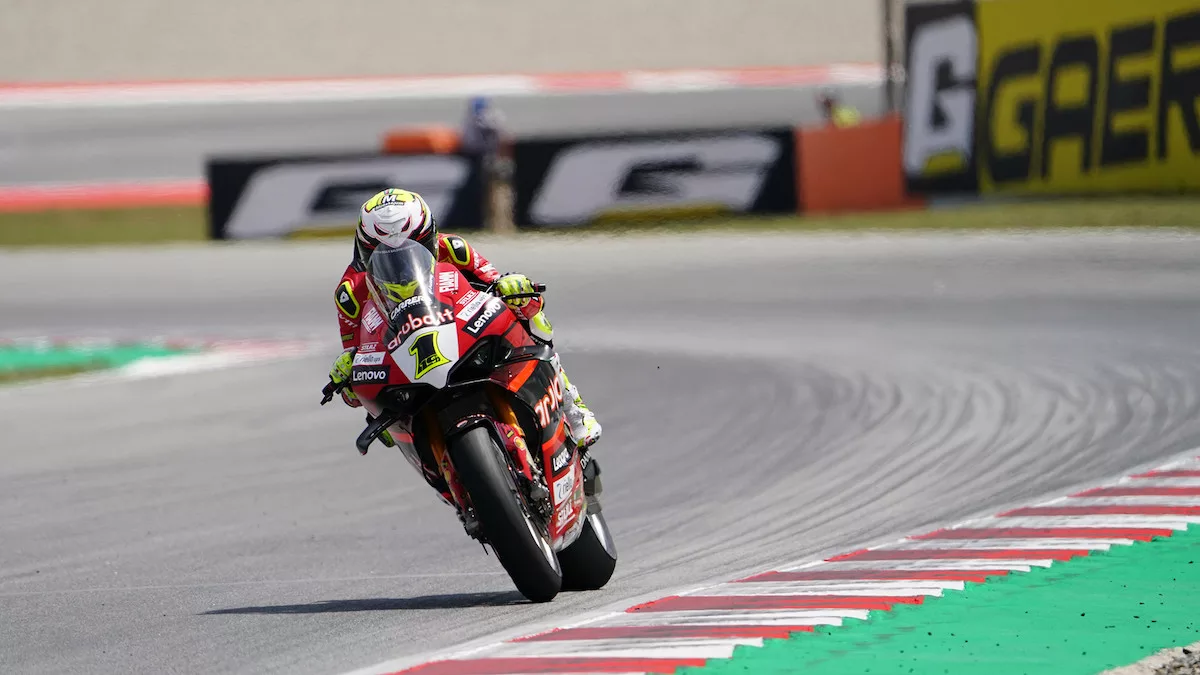 "After 21 years spent in the elite of world motorcycling, in the paddocks of MotoGP and Superbike, I now feel in excellent shape, both physically and mentally. I can say that I am in the best moment of my career: I have a lot of fun riding the bike and I have the pleasure of working with a team that I consider a second family. By the way, on a personal level, my family is getting bigger, and the babies are growing up and that is why the decision to race in 2024 was a choice I wanted to make together with them. We decided to continue and I'm very happy to stay with the Aruba.it Racing – Ducati team with whom I've always had a wonderful relationship. I am happy that they still want me, even though I am a little old. One more year together, with the hope of keeping the fantastic feeling with the bike, the certainty of an extraordinary working relationship, and, of course, the goal of aiming at great results." – Alvaro Bautista, Aruba.it Racing – Ducati #1.
---