Husqvarna introduces the 2024 FS 450 with a new look, enhanced performance, and more features.
Husqvarna releases details on the 2024 FS 450 Supermoto, including several differences from the prior model year. Upgrades include the new grey and yellow graphics, ergonomic bodywork, the hydro-formed chromium molybdenum frame, and a quick shifter. Additionally, the 2024 model employs a new map select switch, refined suspension characteristics, and a high-performance hydraulic clutch system.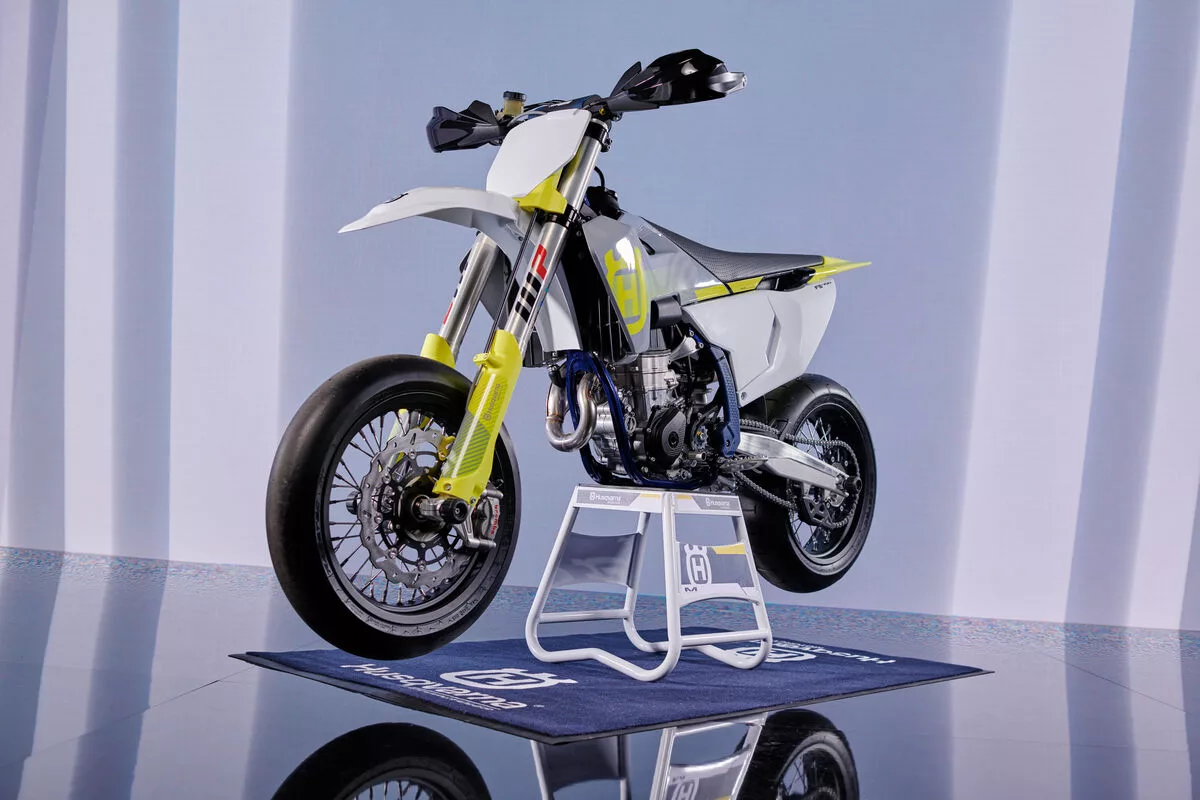 The FS 450's hydro-formed chromium molybdenum frame is designed to improve anti-squat behavior, ensuring that riders can confidently accelerate and decelerate with stability and precision.
On the performance front, the proven 450 cc SOHC engine provides class-leading performance and low weight, accelerating from 0 to 60 mph in just a few seconds. The quick shifter and the anti-hopping Suter clutch assembly ensures smooth and precise upshifting, giving riders faster and more seamless gear changes.
The Brembo hydraulic clutch system provides excellent responsiveness and precision, allowing riders to feel in control. In addition, the aluminum-polyamide hybrid subframe construction was calculated with specific rigidity for advanced durability.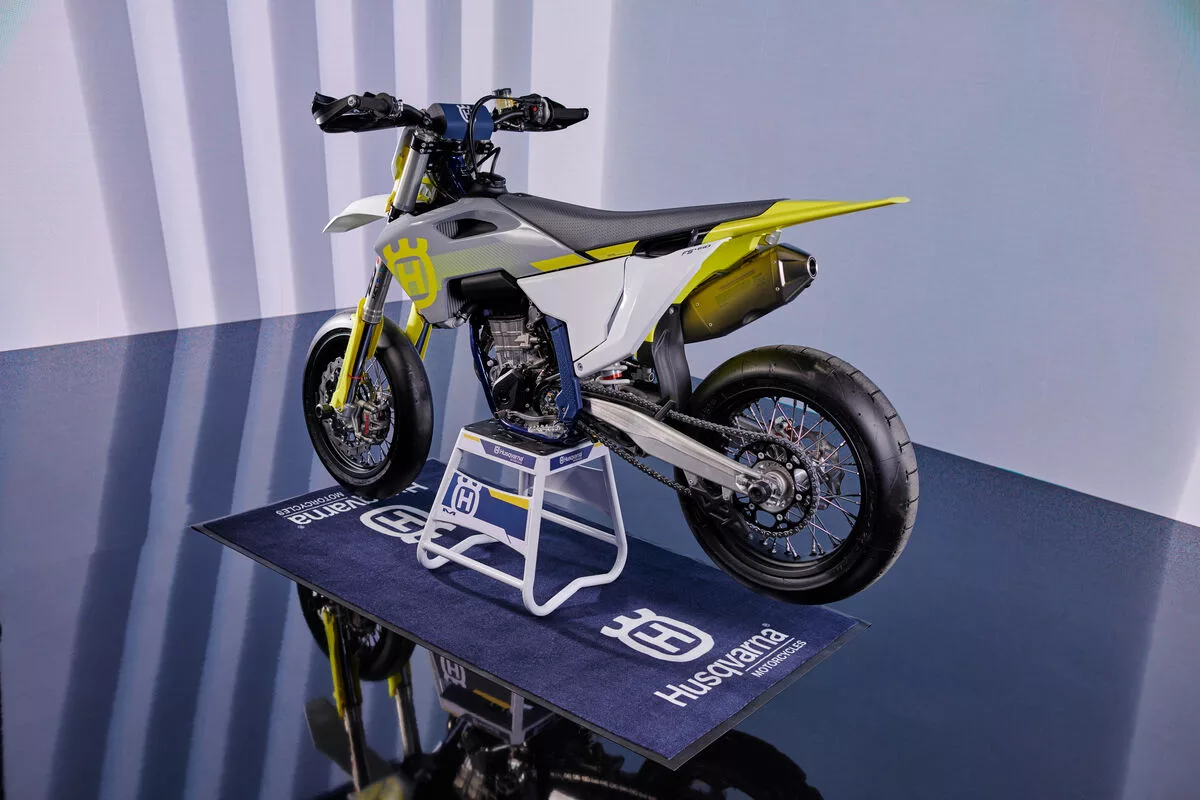 Other features of the 2024 FS 450 include progressive end-of-stroke damping with the WP XACT 48 mm front fork equipped with AER technology, providing superior suspension. The objective is to give racers the best equipment for the most challenging tracks worldwide. The bike's rear shock features a CFD-optimized main piston and tool-free adjusters, ensuring that riders can fine-tune their suspension settings without costly or difficult bike setup procedures.
The multifunctional Map Select Switch also activates the quick shifter, traction control, and launch control, enabling riders to switch between race and practice modes easily. In addition, the premium-quality ProTaper handlebar gives riders a comfortable and ergonomic grip.
The 2024 HUSQVARNA FS 450 has a lightweight Li-Ion 2.0 Ah battery to power its electric starter, allowing riders to start their bike and get going quickly.
The new grey and yellow graphics create a distinctive and eye-catching look. In addition, the bike features a new high-grip seat cover that improves control under hard acceleration, giving riders a more responsive and predictable ride.
Pricing and availability for this undoubted wheelie machine shall be announced soon.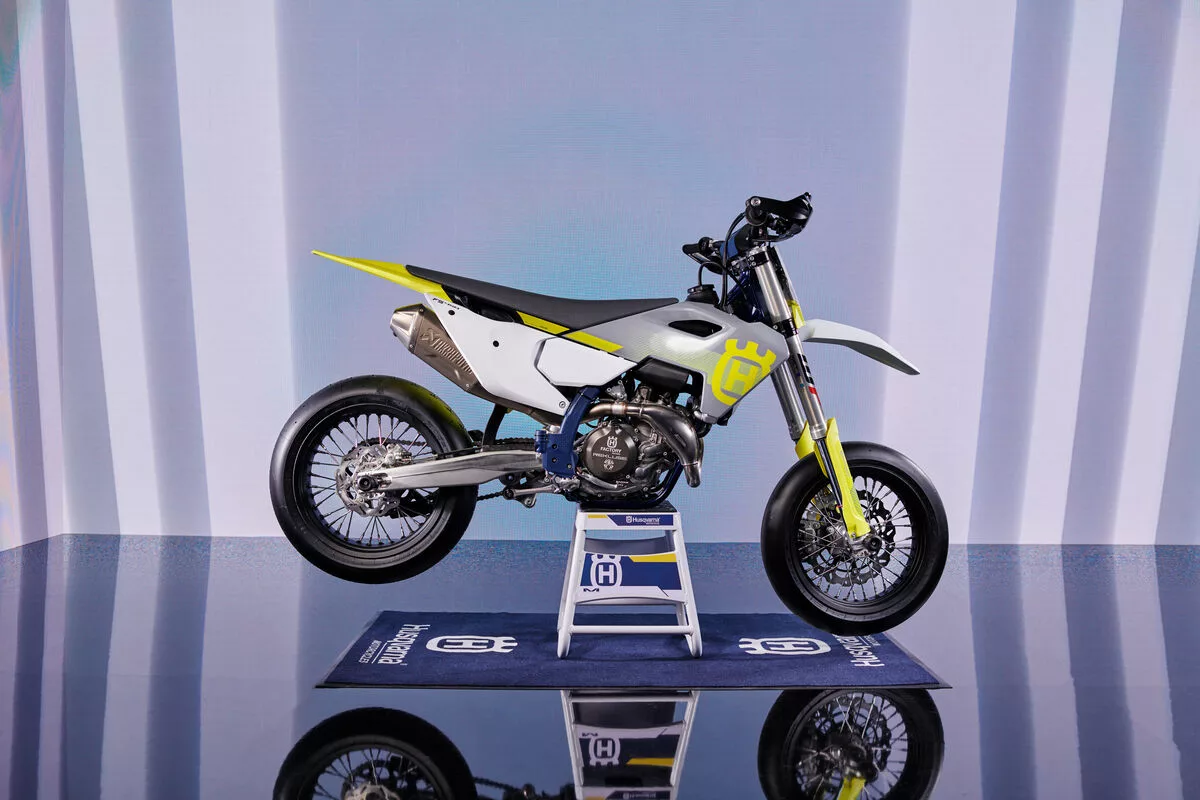 ---