The new Cortech Air Raid BackPack is sleek looking and full of features matching the needs of riders.
The new Cortech Air Raid is a hardshell backpack with a carbon fiber weave that is engineered with features that make it a premium option for today's rider; sportbike, cruiser and everyone in between.
The Air Raid has adjustable shoulder straps that are designed to contour while in the riding position. There are adjustable, and removable sternum straps, and an adjustable and removable waist strap with an offset buckle.
The underside of the Air Raid BackPack, the side that comes into contact with your back, is padded for comfort but also creates venting channels to keep the air moving. Safety features employ 360-degree reflectivity for nighttime and low light riding conditions.
Storage options include internal compartments with dedicated laptop and tablet protective holders, zippered pockets for smaller valuables, and even space for your shoes.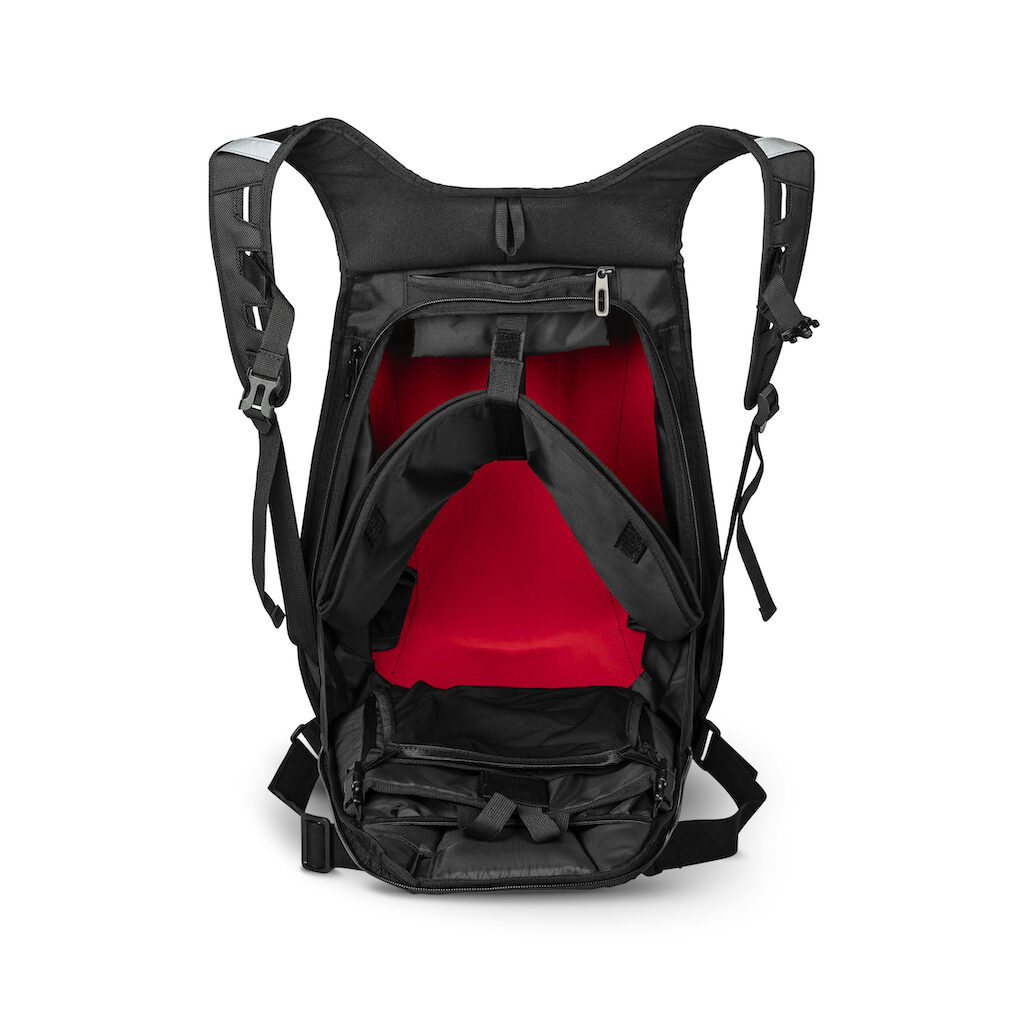 The Air Raid also includes a protective helmet visor holder and is hydration pack ready.
Price: $109.99
Contact: https://helmethouse.com
---