The 2024 Suzuki GSX-S1000GT and GT+ are robust and stylish Grand Tourers, combining sportbike performance with comfort.
Suzuki introduces the 2024 GSX-S1000GT and GT+, motorcycles that beautifully merges the high-performance spirit of the GSX-R1000-based engine with a lightweight chassis, offering riders an exhilarating and comfortable grand touring experience. The GSX-S1000GT and GT+ models redefine sport touring with dynamic functionality, modern design, and a wide array of optional accessories, including integrated side cases.
For the 2024 model year, the GSX-S1000GT+, priced at $14,199, comes in the vibrant Candy Daring Red or the classic Glass Sparkle Black. These versions feature exclusive GT logos that seamlessly integrate with the subframe and wheel colors, adding an extra touch of sophistication.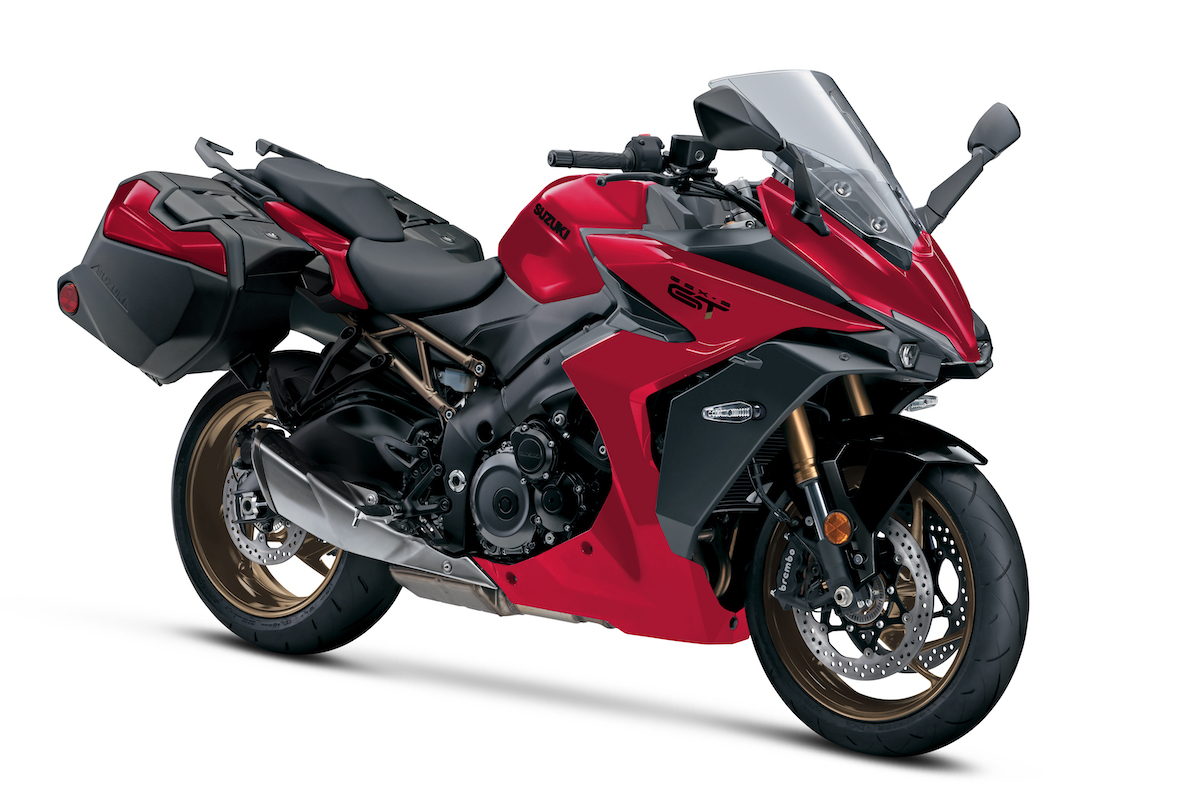 The standard GSX-S1000GT, priced at $13,449, sets the benchmark for sport touring performance and comfort. Its striking appearance begins with a uniquely designed raked nose and horizontally aligned LED headlights. A V-shaped position light, sleek mirrors, and side-mounted LED turn signals complete the distinctive grand touring look. The optional side cases and touring windshield contribute to the bike's integrated appearance.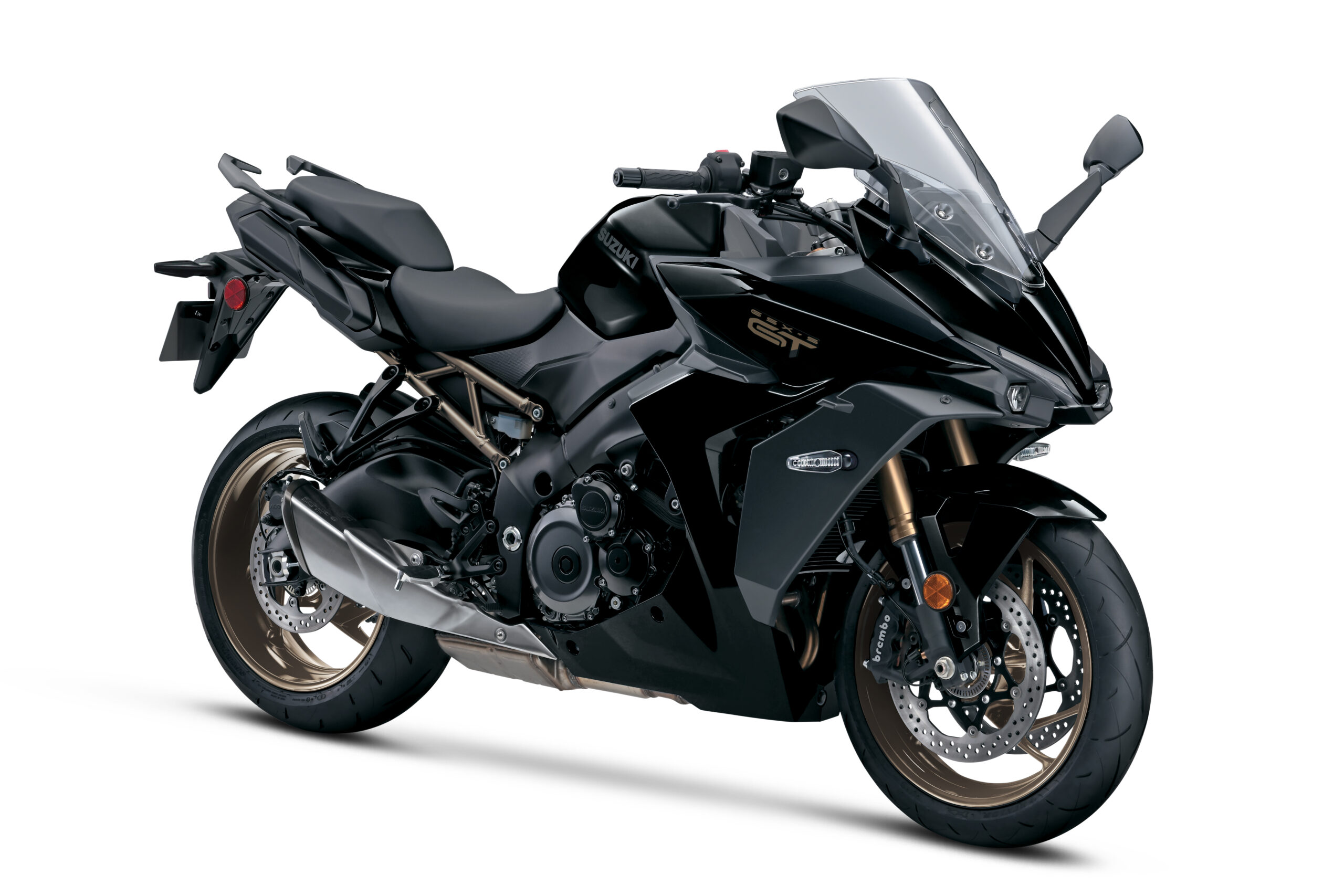 Equipped with a full fairing for optimal aerodynamics and wind protection, the GSX-S1000GT is poised to lead in the sport touring category. The dual mono-focus LED headlights and V-shaped LED position light lend the bike a recognizable and well-illuminated appearance. With or without the optional side cases and touring windscreen, the GSX-S1000GT maintains its performance-oriented stance.
The GT boasts a user-friendly 6.5-inch TFT panel that remains legible under various lighting conditions. The inclusion of Suzuki's mySPIN connectivity application ensures seamless smartphone integration for accessing contacts, maps, music, and communication. Bluetooth helmet communication systems are also compatible.
At the heart of the GSX-S1000GT is a 999cc, GSX-R-derived engine with remarkable peak power and a strong low-to-mid-range torque. Ride-by-Wire electronic throttle control ensures a smooth and extraordinary grand touring experience.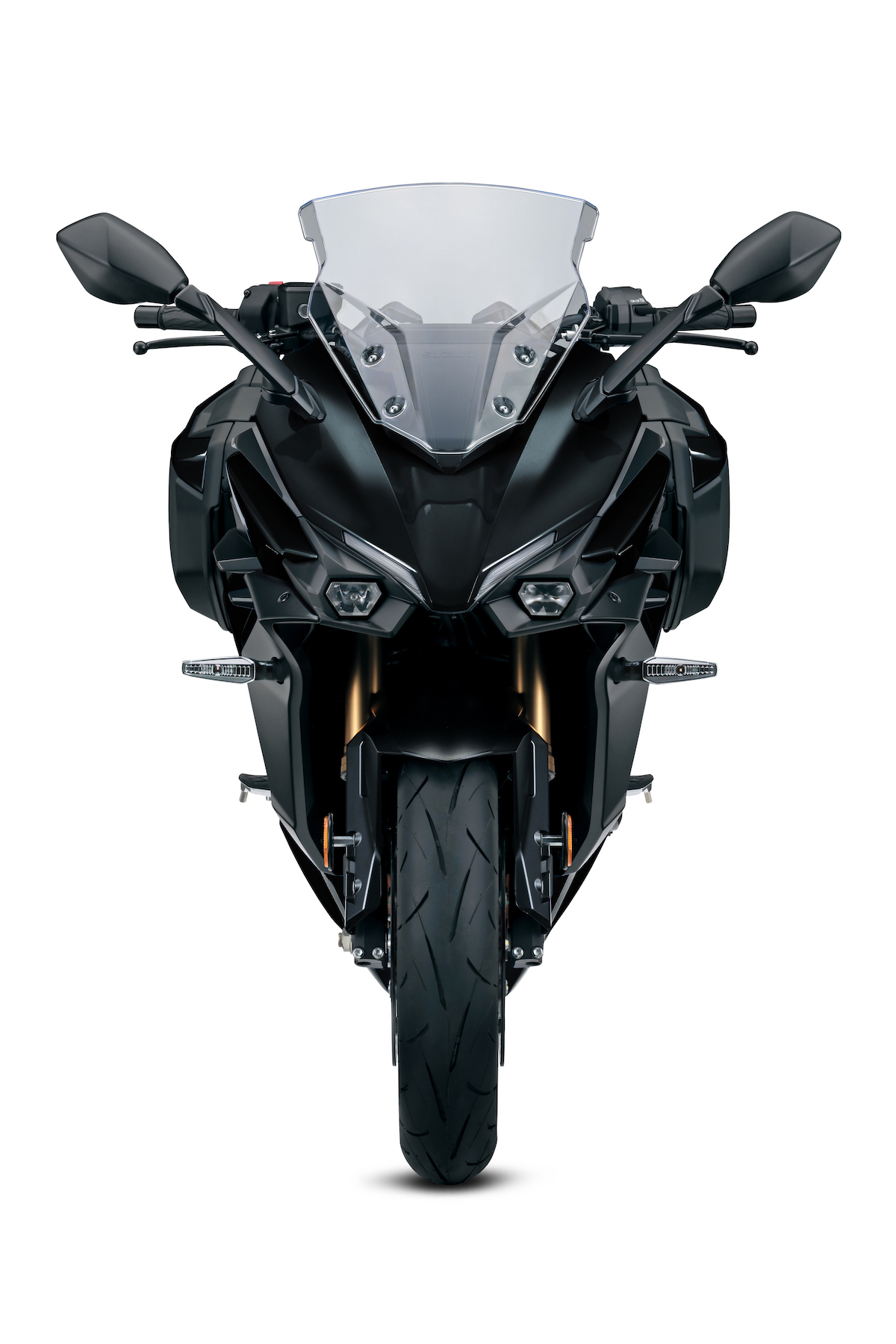 The bike's upright ergonomics provide exceptional control and comfort, supported by a twin-spar aluminum frame and fully adjustable KYB suspension for confident handling. Brembo Monobloc brake calipers with ABS-equipped technology grip dual 310mm stainless steel floating brake rotors.
Enhancing the riding experience, the Suzuki Clutch Assist System (SCAS) refines shifting and engine braking, while the standard Bi-directional Quick Shift system offers clutch hand relief. Further comfort is achieved with precise electronic cruise control.
The Suzuki Intelligent Ride System (S.I.R.S.) encompasses the Suzuki Drive Mode Selector with three modes: Advanced Traction Control System with five modes, Bi-directional Quick Shift System, Easy Start, and Low RPM Assist for a complete riding package.
With its performance pedigree and grand touring appeal, the 2024 Suzuki GSX-S1000GT and GT+ stand out as genuine contenders in the sport touring category, delivering a fusion of exhilaration and comfort for riders seeking a remarkable journey on the open road.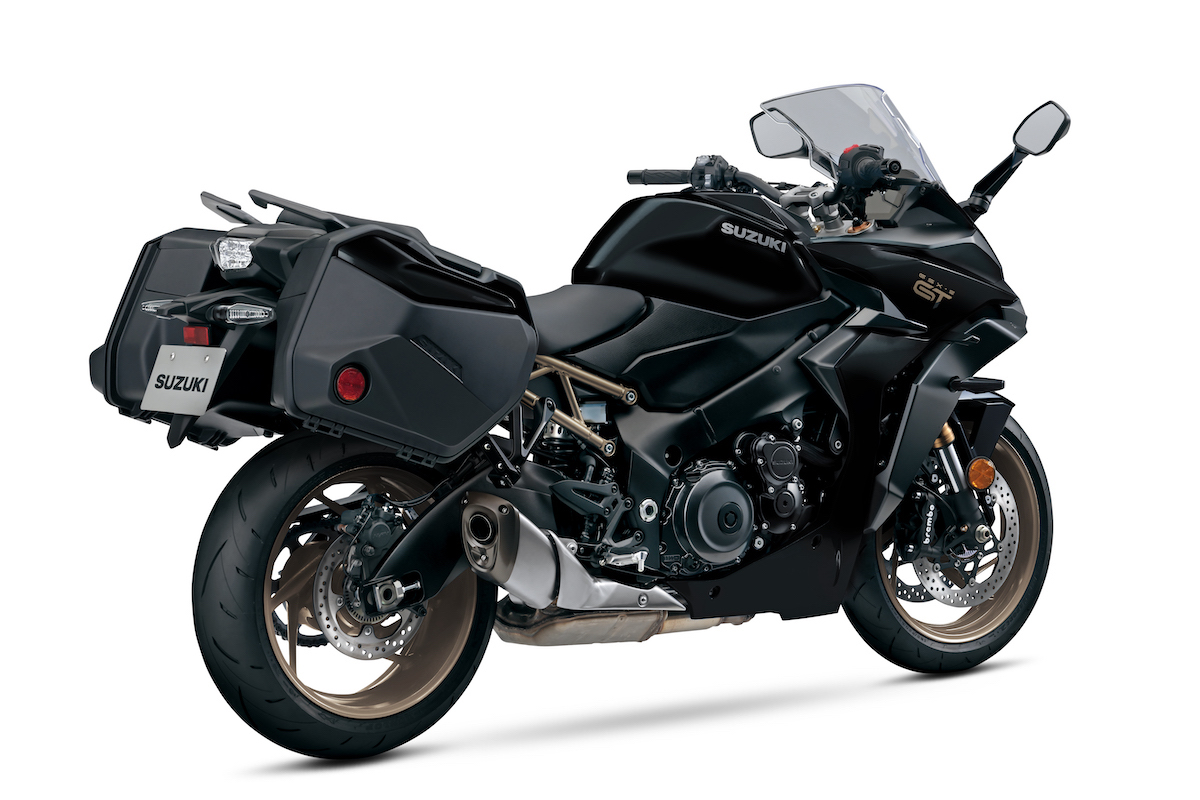 ---