A Bird of Prey – New looks, new electronics and a revamped engine top the billing for the $18,599 2022 Suzuki Hayabusa.

After a few years of hype, talk and tease, Suzuki has released their third generation of its Hayabusa. The 2022 Suzuki Hayabusa is finally here with a selection of upgrades to its engine, electronics and more importantly, a new look.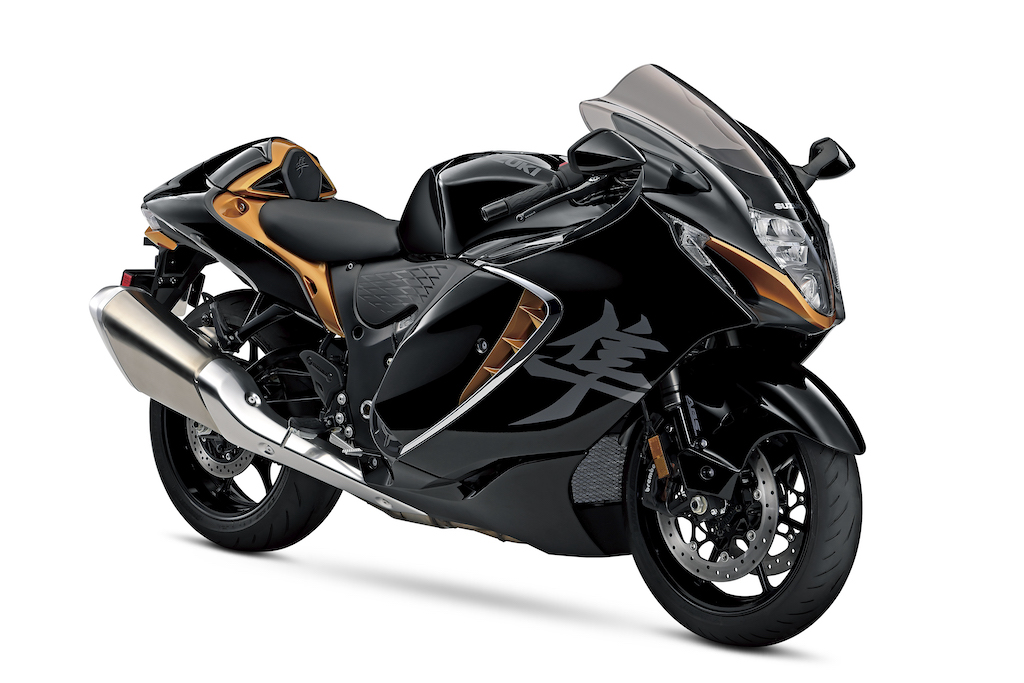 The 2022 Suzuki Hayabusa resembles more now than ever, its namesake spirit animal, the Peregrine Falcon. Compared to the Gen 1 and Gen 2 Hayabusa, the 2022 model has sharper and more definitive linework. It's sharper and streamlined. Clean yet aggressive side panels are sleekly vented. The tail section draws your eyes with its flowing yet strong redesign. A new, lighter symmetrical twin silencer exhaust system offers a better flow and a rousing exhaust tone.
A new striking front end features full LED lighting with a projector and multi-plane headlight. The front position lights and taillights at the rear have integrated turn signals, eliminating the need for protruding turn signal stalks, which are usually the first bike mod that many owners make to help improve aerodynamics.
The 2022 Suzuki Hayabusa's 1340cc, four-cylinder, double overhead camshaft engine is redesigned with new ride-by-wire electronic throttle bodies with dual fuel injectors. Those injectors, combined with the pressurized air inducted from the Suzuki Ram Air Direct (SRAD) intakes make the 2022 Hayabusa the fastest and smoothest accelerating Hayabusa ever.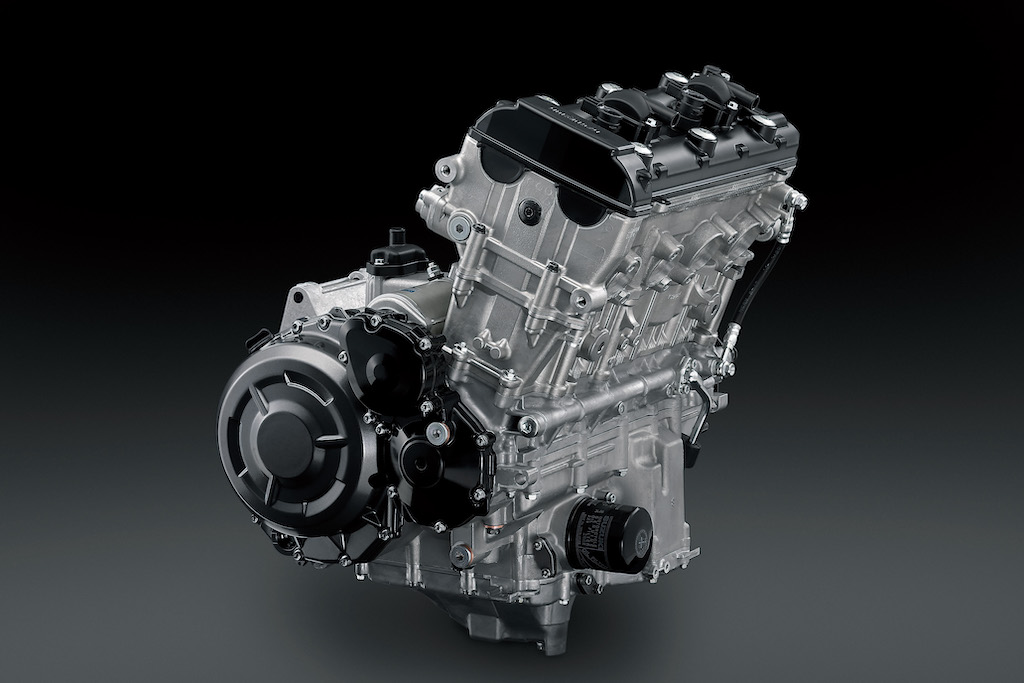 The Hayabusa's twin-spar aluminum frame is revamped. Combined with the adjustable KYB-supplied suspension, and refined aerodynamics, the ride is more stable and more nimble than previous Hayabusa models.
Braking duties of the 2022 Suzuki Hayabusa are assigned to Brembo Stylema calipers and 320mm diameter brake discs at the front end and a single-piston, 260mm combination at the rear. The Hayabusa rolls on new, exclusive for the 2022 Hayabusa, Bridgestone Battleax Hypersport S22 tires.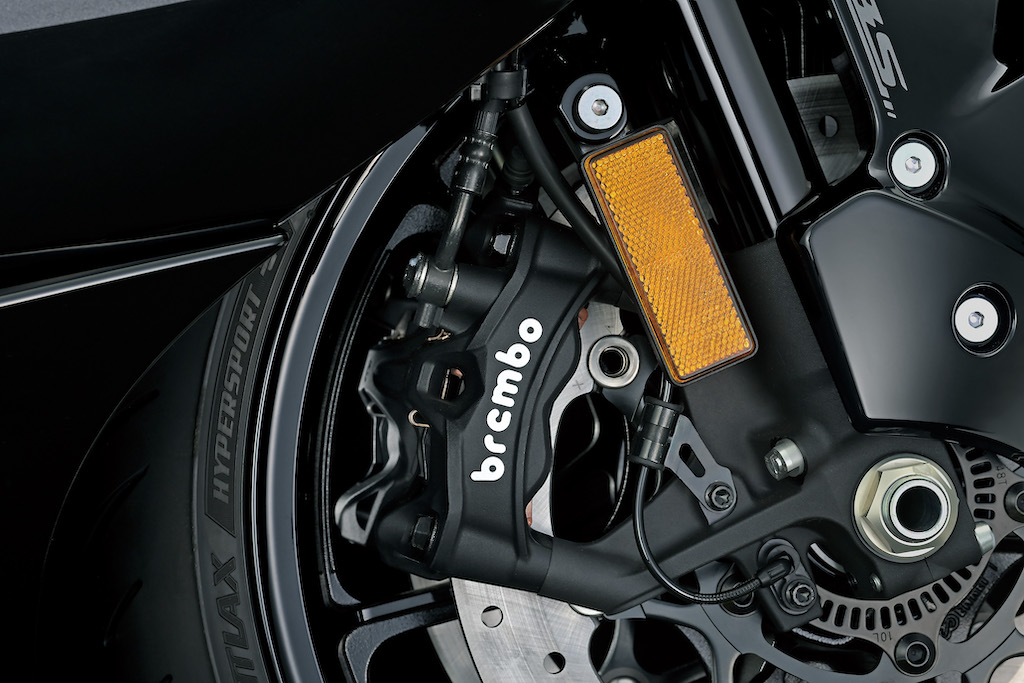 A bevy of electronic rider assists is employed by the 2022 Suzuki Hayabusa, namely a new version of the Suzuki Intelligent Ride System (S.I.R.S.). Included in the S.I.R.S. suite are items such as traction control, launch control, cruise control, and quick shift and motion track ABS. Options and data are displayed via a new TFT LCD panel that is integrated into a revised version of the Hayabusa's traditional analog instrument cluster.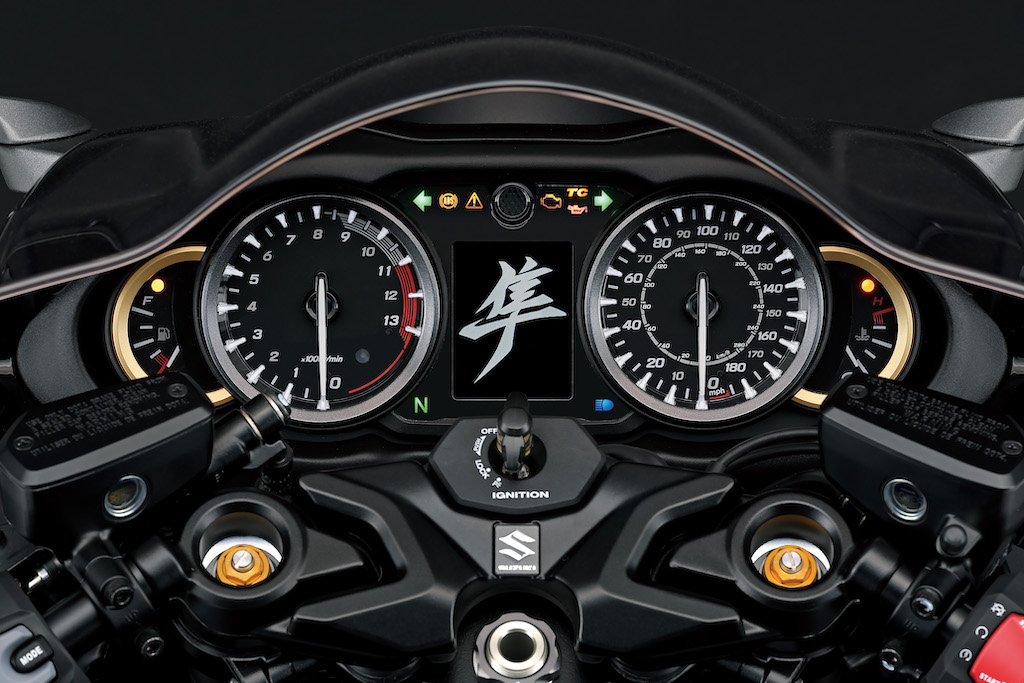 With over 550 new or redesigned parts, the 2022 Suzuki Hayabusa, with a retail price of $18,599 is presented in three colorways. Glass Sparkle Black and Candy Burnt Gold. Metallic Matte Sword Silver and Candy Daring Red. And Pearl Brilliant White and Metallic Matte Stellar Blue. Each scheme features restyled Hayabusa Kanji symbols and model name logos.
---