Honda joins the modern high-revving, big-horsepower superbike era with its triple R-spec 2021 Honda CBR1000RR-R Fireblade SP.
After years of getting decimated on track by the new generation of high-revving big-bore superbikes, Big Red emerges from its decade-long slumber with an all-new 2021 Honda CBR1000RR-R. It is designed to go windscreen-to-windscreen with the best of the best in what's evolved into the ultra-high-performance superbike class. Inheriting the Fireblade moniker, the triple-R spec CBR finally leverages Honda's advanced MotoGP know-how for riders that live life by the tick of the stopwatch.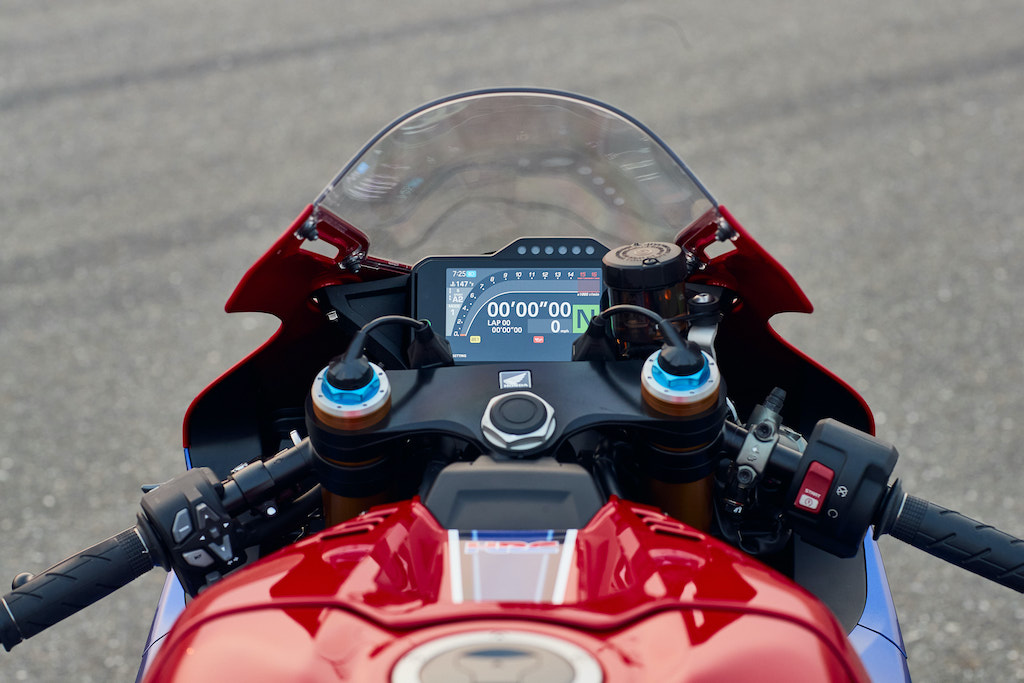 Tucked in behind the windscreen, the new CBR is roomier. This reverses Honda's 2017-generation CBR which was increasingly more tiny than the already compact (but still aptly proportioned 2008-2016 gen bike). The clip-ons are wider, with a more racy stance, and the fuel tank cover is lower, adding cockpit room.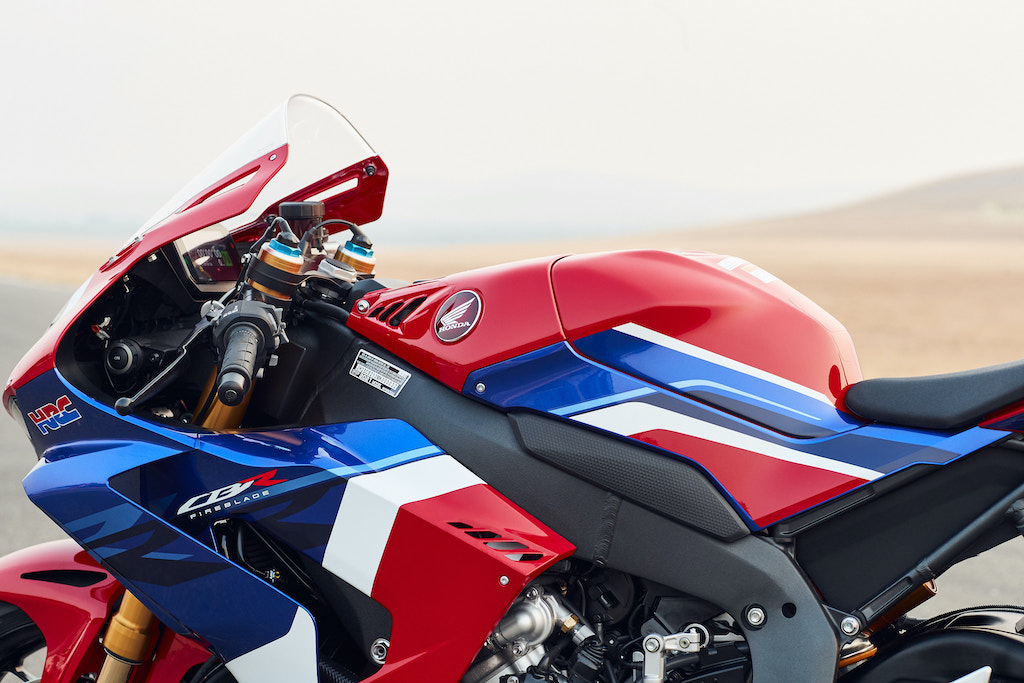 As RPMs climb, you can tell there's something special under the hood. The liquid-cooled 999cc inline-four is smaller in size and finally benefits from modern superbike architecture. More radical bore/stroke measurements (5mm larger bore measurement as compared to its predecessor) and low-inertia finger follower valvetrain. This allows for accurate movement at high rpm.
Still responsive at lower revs, the engine has a bigger appetite for rpm with a strong, but smooth spread of top-end pull. The 2020 CBR revs approximately 1,000 rpm higher than before with an explosive and shriek-like sound reminiscent of BMW's S1000RR. The engine emits a louder and more aggressive bark from the muffler. Honda claims a competitive in class 186 horsepower, but we expect the triple-R to produce around 170 hp at the rear 200-series Pirelli Diablo Supercorsa SP in OE trim.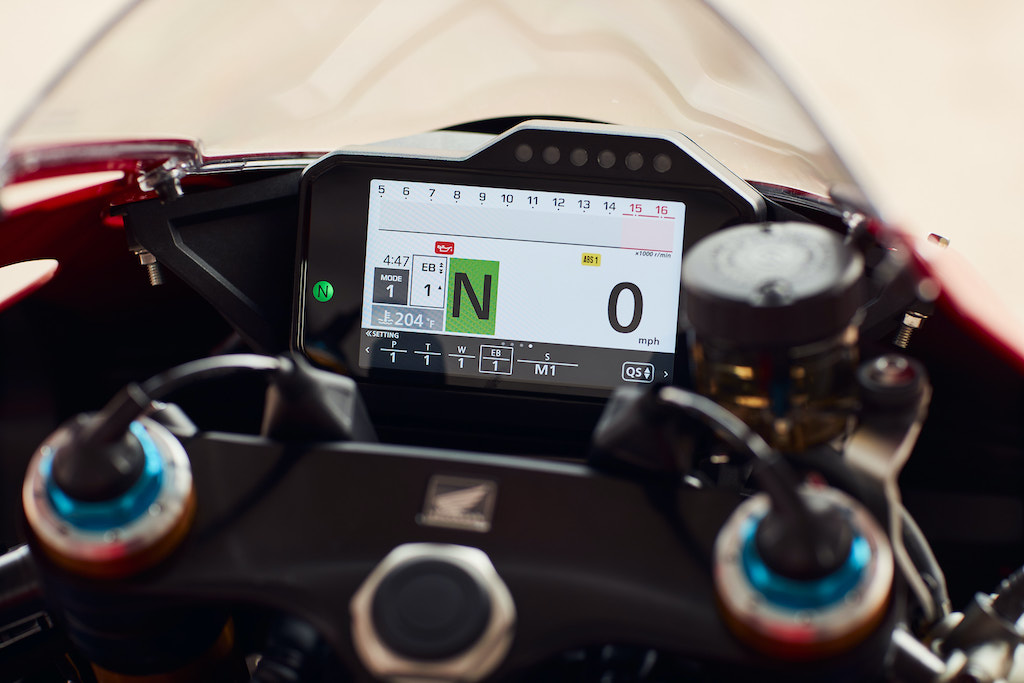 An overhauled and more effective electronics package complements the RR-R's powertrain and chassis providing superior integration versus the more rudimentary setup on the last CBR. Adjustable engine power modes, wheelie control, HSTC (Honda speak for traction control) and engine brake control are all standard, as is a bi-direction electronic quickshifter.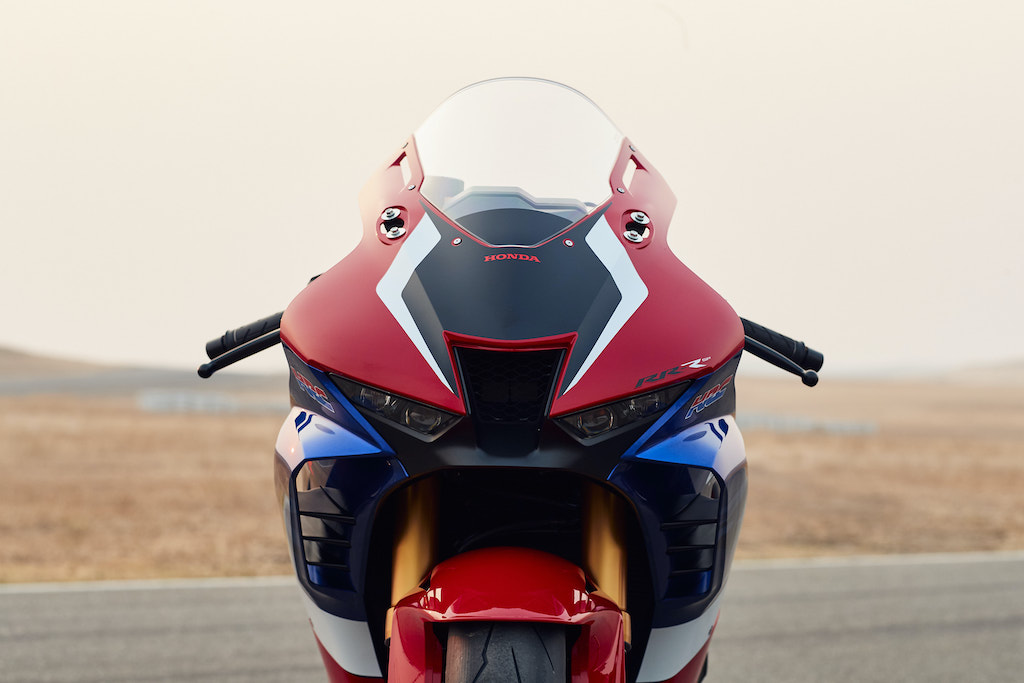 The ride-by-wire throttle response is more natural-feeling than the original 2017-spec setup, but it would have been nice if Honda offered independent throttle response adjustment. Instead, it is integrated into the five-levels of power adjustment. Handlebar-mounted switch gear permits changes on the fly and a five-inch color TFT display keeps tabs on everything. Aggressive launch control mapping allows for hard, but more consistent race starts versus what you could do without electronic help.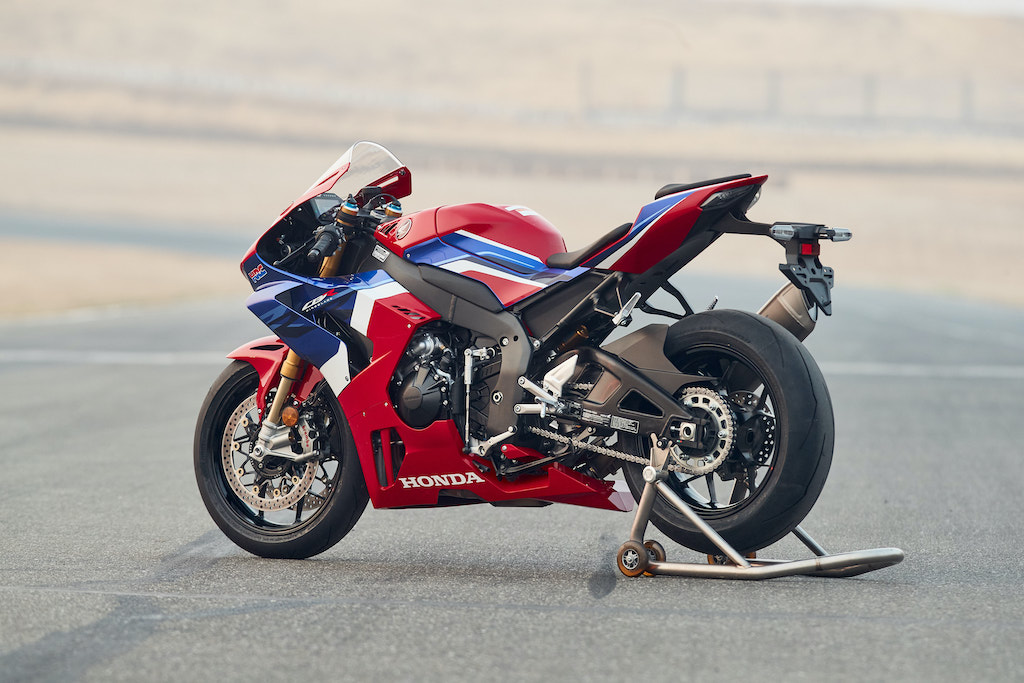 Although the wheelbase has lengthened considerably, in typical Honda form the CBR remains as nimble as ever. It also offers a high degree of stability at speed and at lean — features that Honda's CBR has historically boasted. Semi-active gas-charged suspension from Ohlins provides excellent control with responsive programming that can take into account extreme camber and elevation changes and performs better than other manufactures' auto-damping setups. This affords a high degree of control no matter what type of road surface you're rolling over.
The previous CBR1000RR's front brakes were atrocious, especially on ABS models. Honda did its homework and the braking package is more consistent-feeling with the right amount of power and feel at the lever. We also appreciate the Brembo-sourced radial-mount master cylinder and the adjustable engine brake control which helps slow the bike, electronically, if desired.
Aesthetically, the CBR looks meaner than past renditions. It has a more edgy shape with more angular body panels. Clean-looking winglets have been neatly integrated into the side fairings— adding downforce on the front end at speed. Yet, in typical Honda fashion, its plastic clothing is the most slippery in the class, says Honda after extensive wind tunnel testing.
With the release of the 2021 Honda CBR1000RR-R Fireblade SP, Big Red finally has a legitimate player in the liter-and-above superbike class. Yet this isn't any ordinary superbike. It's a $28,500 Honda. That means the Fireblade includes careful attention to details and a bespoke finish that other manufacturers in the segment can't duplicate. Only time will tell if the new CBR is a true contender for World Superbike podiums but Honda riders can rest assured that the giant has awoken.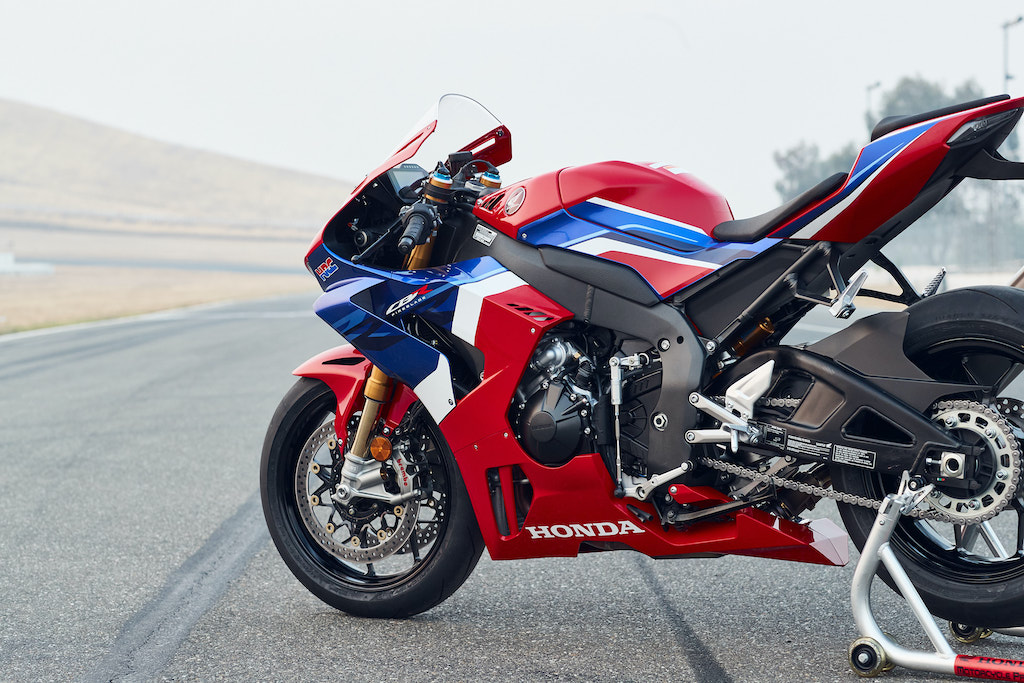 Images: Drew Ruiz
---