Pirelli celebrates 20 years of technological innovation as the sole tire supplier for WorldSBK at Misano.
As the Pirelli Emilia-Romagna round approaches at Misano, Round 5 of the 2023 season, Pirelli will commemorate an impressive milestone – 20 years as the Sole Tire Supplier for all classes of the FIM WorldSBK Championship. This enduring partnership between Pirelli and the premier production-based two-wheel championship is unmatched in terms of duration in international motorsport. It has revolutionized tire development and showcased the direct transfer of technology from the track to the road, as Pirelli's race-winning tires are available for all riders to purchase.
For two decades, Pirelli has spearheaded numerous technological innovations within the WorldSBK. From introducing colored labels on the shoulder of the tires to distinguish compounds to abandoning 16.5-inch tires in favor of the more widely used 17-inch tires, Pirelli has consistently pushed boundaries and set new standards in the racing field. In 2018, Pirelli transitioned to larger sizes with 125/70 front and 200/65 rear tires. The introduction of very soft compounds like the rear SCX and SCQ, along with the recent addition of the new soft SC0 solution at the front, has elevated performance levels for riders, not just in racing but also in the broader market.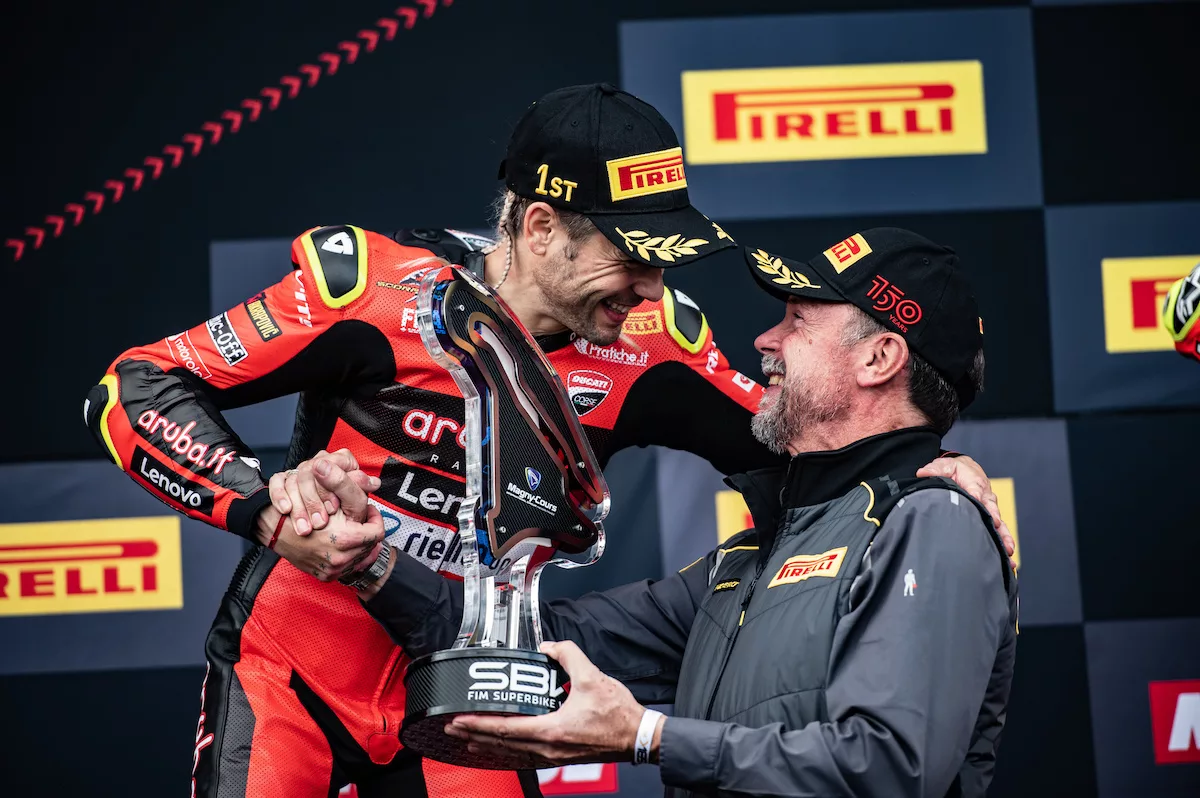 Pirelli's commitment to its philosophy of a direct link between production-based motorcycles and products remains unwavering. Unlike prototypes, the tire range used in the championship comprises standard production products available for purchase by all motorcyclists. Pirelli proudly embraces the motto, "We sell what we race, we race what we sell," signifying the seamless transfer of technology and expertise from the race track to the road. This approach has solidified Pirelli's position as a market leader and fostered a solid corporate strategy.
The DIABLO Superbike and DIABLO Supercorsa tires, developed by Pirelli for the production-based championship, have achieved remarkable milestones in their 20-year journey. These tires have been instrumental in the success of 1,438 riders and have competed in 1,105 races, completing an astounding 18,891 laps and covering 1.802 million race miles. Pirelli's collaboration with legendary motorcycling champions who have shaped WorldSBK's history, including James Toseland, Troy Corser, Troy Bayliss, and Jonathan Rea, has yielded exceptional results, with 11 riders securing at least one world title in the premier class using Pirelli tires.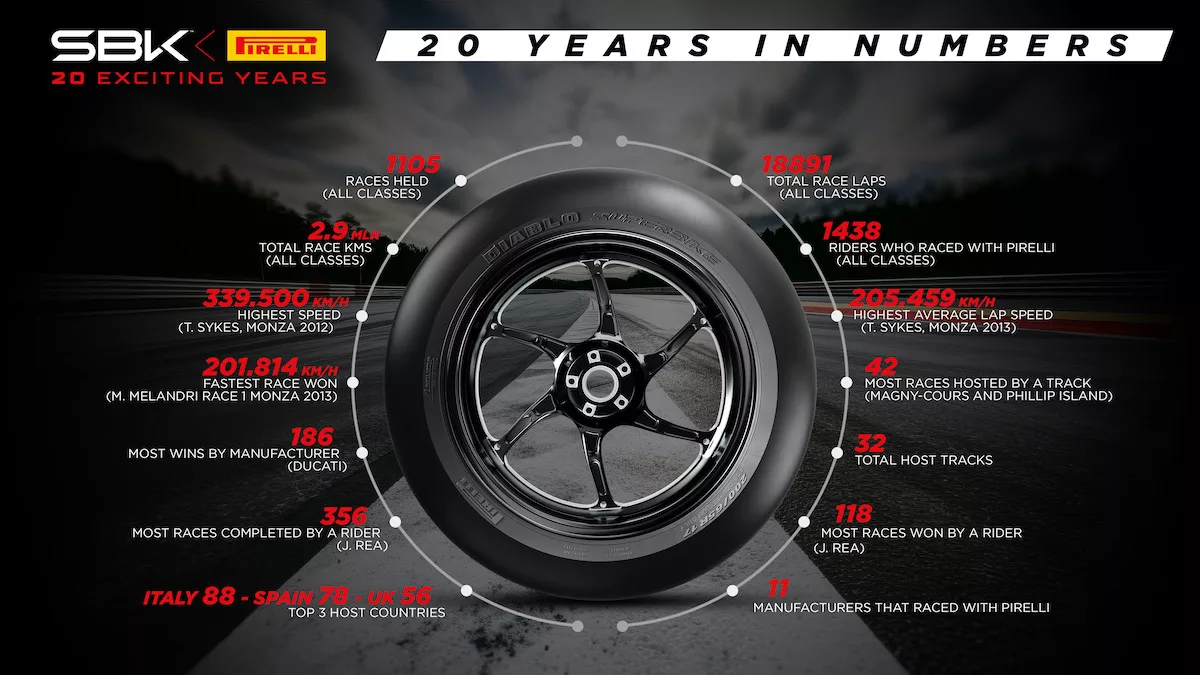 As the sole tire supplier, Pirelli has continuously pushed boundaries and set new standards in the racing field, all while providing motorcyclists with the same high-performance tires used by professional riders. Their achievements, including 2.9 million race kilometers and collaborations with world champions, solidify Pirelli's position as a leading force in motorsports. They fortify their motto, "We sell what we race; we race what we sell."
---