The M 1000 XR Prototype from BMW Motorrad is revealed, offering a sneak peek into what's in store for the brand's supersport touring line.
BMW Motorrad, renowned for its commitment to innovation and performance, has introduced the M 1000 XR prototype, a stunning preview of the upcoming addition to the BMW Motorrad M lineup. Celebrating a century of BMW Motorrad and nearly a century of two-wheeled motorsport competition, the M 1000 XR exemplifies the brand's dedication to pushing boundaries and delivering exceptional riding experiences. With cutting-edge technology, track-inspired design, and unrivaled performance, this crossover sportbike is set to redefine the segment.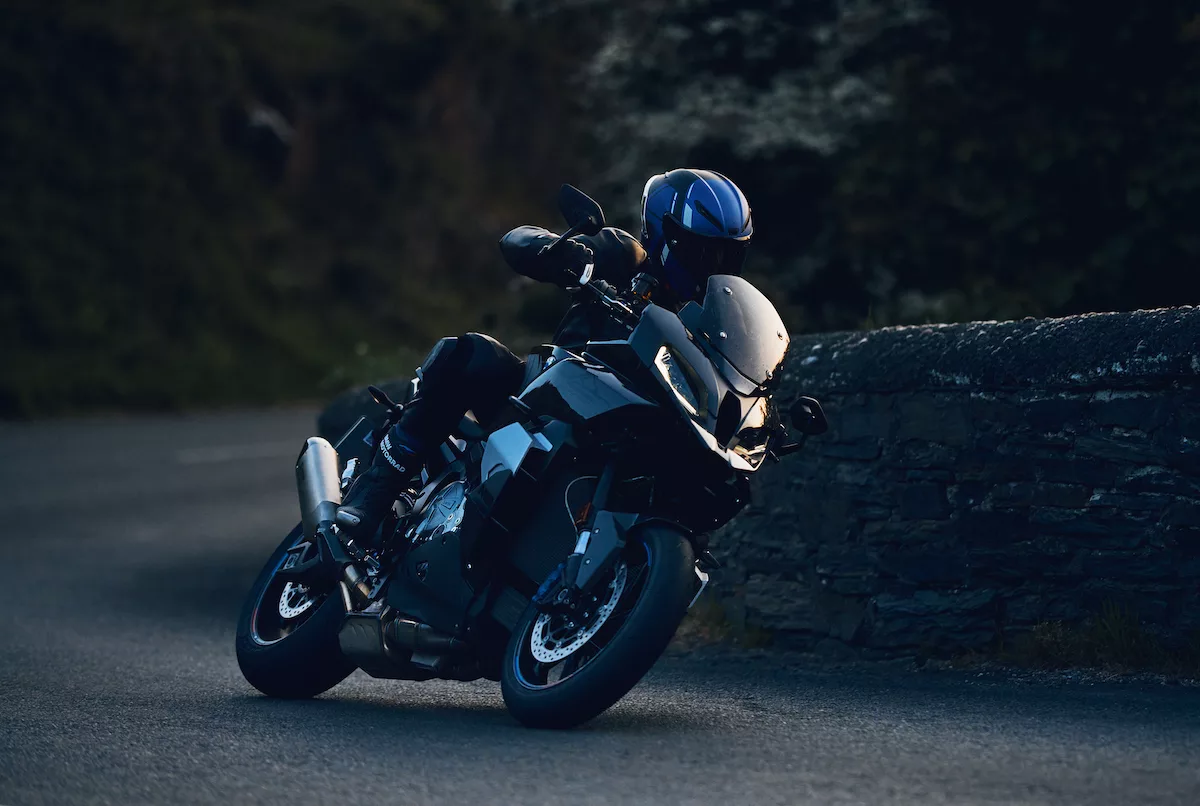 At the heart of the M 1000 XR lies an in-line four-cylinder engine derived from the BMW S 1000 RR supersports motorcycle. With the incorporation of BMW ShiftCam technology, which allows for variable timing and valve lift, the engine produces over 200 horsepower. Remarkably lightweight with a fueled weight of just 492 pounds, combined with advanced chassis technology, aerodynamics, and control electronics, the M 1000 XR delivers remarkable performance. For those seeking further weight reduction and enhanced dynamics, the available M Competition Package offers an enticing option. BMW estimates the top speed of the M 1000 XR prototype at approximately 174 mph.
BMW Motorrad has significantly emphasized aerodynamics, ensuring the M 1000 XR's stability at high speeds and improved acceleration. The addition of M winglets serves to optimize riding stability and reduce wheelie tendencies during acceleration. By increasing downforce and improving tire-to-road contact, the M 1000 XR delivers enhanced traction and minimizes intervention from the traction control system. The forward-leaning seating position enhances bike control, especially in supersport mode.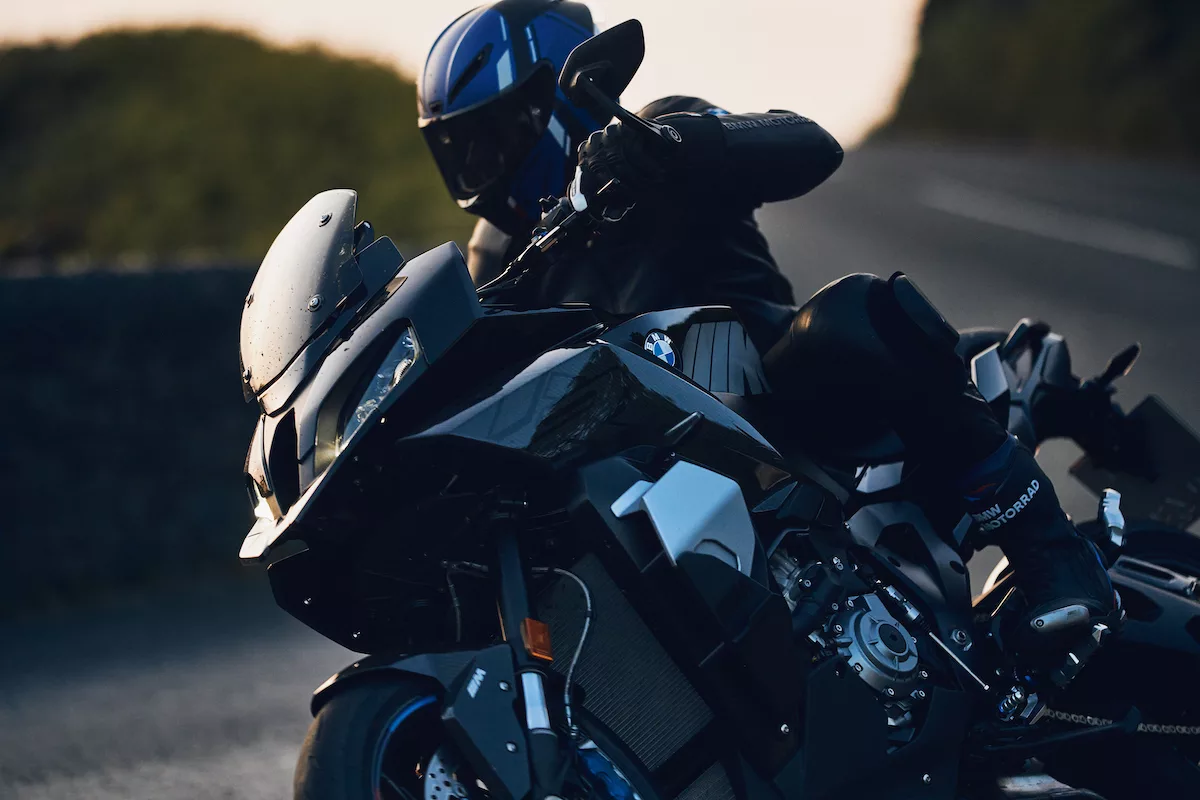 Taking inspiration from BMW Motorrad's Superbike World Championship racing machines, the M 1000 XR boasts M brakes that guarantee optimum braking performance. With the expertise gained from racing, the M brake calipers, adorned with the iconic M logo, ensure precise stopping power in both track and performance settings.
"With the M 1000 XR prototype, we are providing a first preview of the third BMW Motorrad M model, in our anniversary year. We have developed the M 1000 XR, based on the current S 1000 XR, S 1000 RR and M 1000 RR, as a long-distance sportbike with supersports riding dynamics for the road as well as for the track." – Dominik Blass, Product Manager.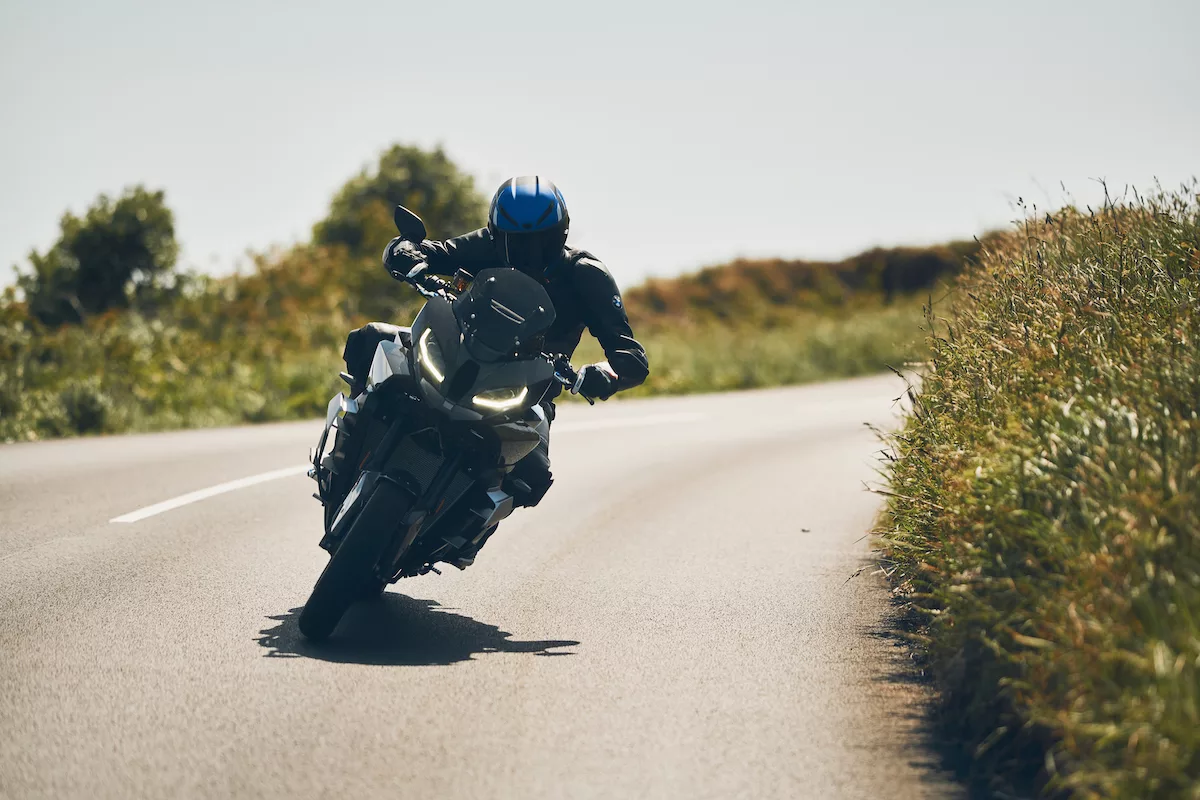 The BMW M 1000 XR prototype embodies BMW Motorrad's commitment to innovation and performance by blending long-distance touring capabilities with supersports riding dynamics. With its powerful engine, advanced aerodynamics, and track-inspired features, the M 1000 XR offers a tantalizing glimpse into the future of supersport touring motorcycles.
---