---

---
It started as most MotoGP weekends, with Moto3 producing its usual slugfest and Albert "Superman" Arenas displaying the "S" on his helmet wasn't just for show as he grabbed the top spot of the podium.
This unfortunately was the last bit normalcy of what would be a near-catastrophic afternoon of racing.
The Moto2 race started as any race, riders tightly bunched together as they snaked their way around the circuit like a two-wheeled anaconda. Then, on the start of lap 22, this beautiful race weekend turned into Sunday Bloody Sunday.
Championship leader Enea Bastianini high-sided just below the crest coming out of the first turn, leaving his bike spinning in the middle of the circuit. As luck would have it, coming out of the slipstream Openbank Aspar team racer Hafizh Syahrin t-boned Bastianini's disabled bike launching him skyward and landing him half on, hand off the race circuit. It was a miracle that Syahrin escaped serious injury and never lost consciousness. It was a minor miracle that no one else was injured in this horrific crash.
What was overshadowed was the dominant victory from former Moto3 Champion Jorge Martin. Martin dominated the field and was never seriously challenged for victory. Horrific Crashes seem to make you say, "Oh Yeah, who won?"
With the uneasiness of Moto2 still in the air, it was time for the show!
Going into the fourth round of the championship, there was so much drama surrounding this race that it could've easily been a soap opera and leading the madness in "All My GP Children" was Andrea Dovizioso. He told Ducati, "don't bother negotiating a new contract because I'm not coming back!"
This sent shock waves through the motorsports world. This should've been the number one story of the weekend and it was… Until lap 8 of the premier class race. That's when the afternoon took a turn that even two days later is hard to shake.
Going into turn 3, Johann Zarco took an unexpected line and collided with Franco Morbidelli at nearly 300KPH. Both bikes, by the sheer force of the crash, were sent hurling toward turn 3: Morbidelli's bike full speed and Zarco's bike somersaulting like a gymnast into the turn. By the "new hand of God" both bikes narrowly, missed Maverick Vinales and Valentino Rossi, flying above Vinales and in Vale's case, mere inches in front of him.
Words cannot describe seeing this in real-time. And when I watch the replays, it brings tears to my eyes.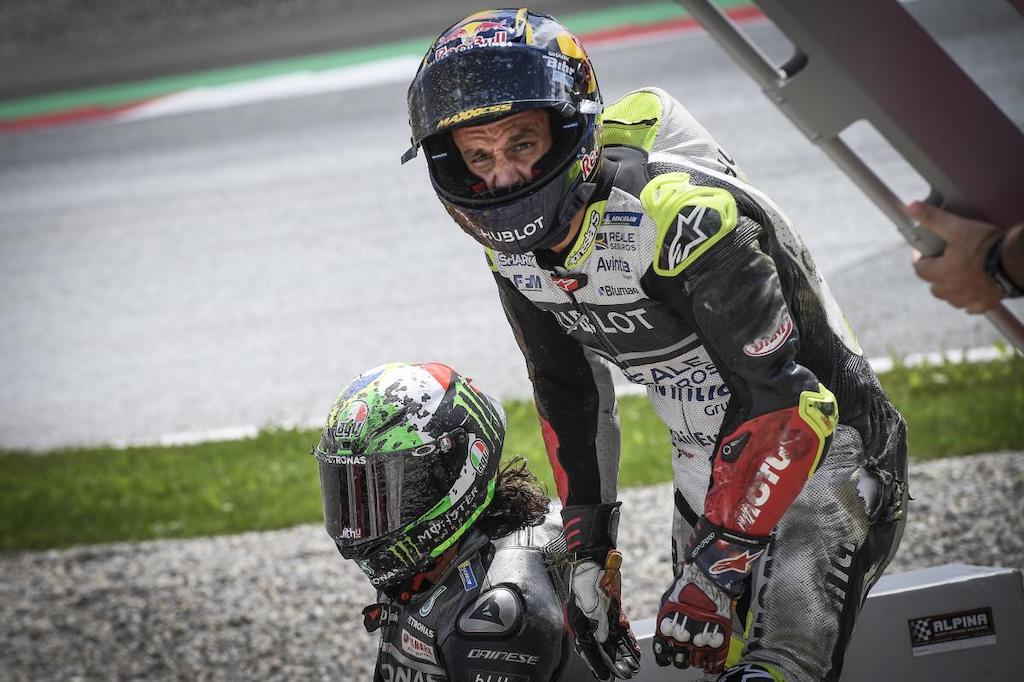 This crash affected everyone in the entire paddock. During the Red flag as Rossi sat in his garage, his face looked like he had seen a ghost. His mechanics were visibly shaken as they went about trying to restore normalcy. Miraculously, no one was injured. How many miracles can one race circuit have in one afternoon?
Brad Binder said it best as he watched from behind, "Valentino Rossi is the luckiest man in the world right now!"
And he's not lying. I can't help but think after watching the replays of how close we were to losing the greatest motorcycle racer ever and his teammate.
What if he had not been so lucky? What if there was an inch difference in all that occurred? What ifs. What ifs. What ifs! I've always kind of hated what if's. I mean, it didn't happen, so why dwell on it?
We've all had close calls in life, especially if you ride a motorcycle. Someone changing lanes abruptly, the dreaded left turn in front of you by a vehicle trying to beat the light. We know the risks. So if it doesn't happen, why sweat it?
This seems different. I don't know why. I don't have all the answers, I'm just a guy who got lucky to be writing about my favorite sport. Maybe it's because I wrote that damn article about this being Rossi's last Dance, maybe I feel I cursed him?
Maybe its because the entire motorcycle racing community loves him and wants him to ride off into the sunset as their hero forever! Maybe it's just because he's a human being and no one wants to see someone perish while pursuing their passion. I'm trying to block the "what ifs" out of my mind like everyone else. But we're all human.
The winner of this race was almost inconsequential but it was "Desmo Dovi" showing his mastery of race and mind management. This should've been the story but it wasn't. I wasn't the only one who wished that the race would just finish, damned the winner.
Watching two near-death moments is enough for anyone. But, as we always say, "The riders know the risk." And I guess we do as well, as viewers. Doesn't make it any easier but this is the sport we chose to love. No one makes us watch, but we do.
The "what ifs" can go well into the night, the blame for such incidents as well. The reckless Frenchman Zarco, a circuit that's been called out before on how dangerous it is by World Champion Casey Stoner… The blame can be passed around like a joint at a music concert. Will anything be done before the second race in Austria begins in less than five days as of the writing of this article?
Who knows? But one thing is for certain, as much as I hate cliche's some ring true. Live each day as if it's your last. Because you never know. Cherish what you love and tell what you love that you love it because as we've seen, it can be gone in a freak instant.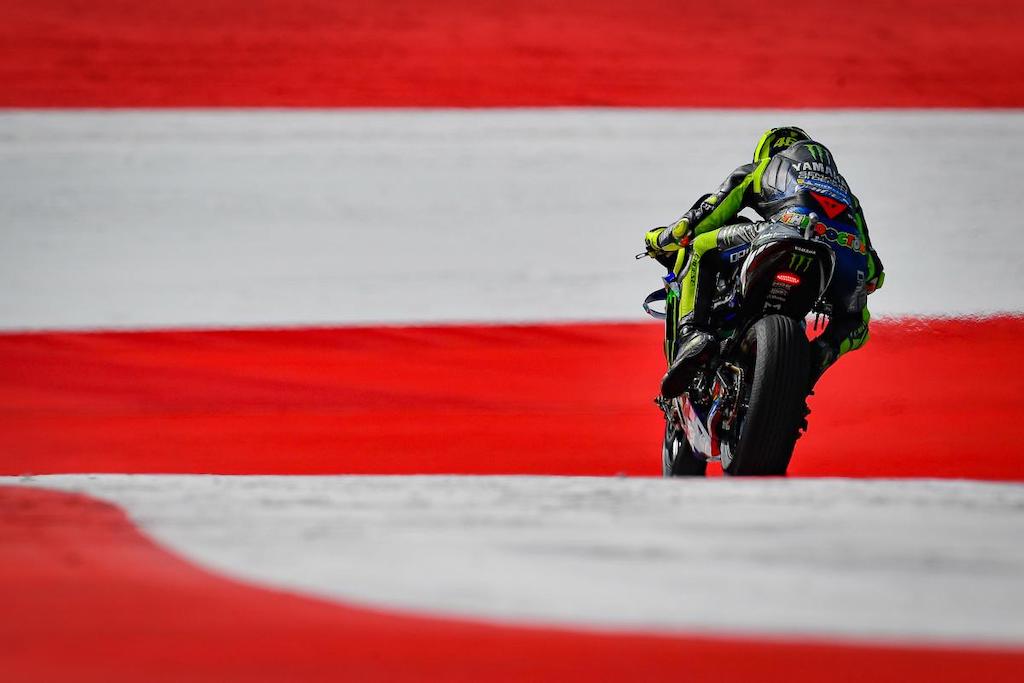 I love all you MotoGP riders. You are my Sports Heroes. I love you people that take the time to read these scrambled ass thoughts I try to turn into readable material and most of all I love having a life that allows me to witness all of this and cherish it because I know more than ever this can all go away in an instant.
The championship is closer now, just eleven points separate Dovizioso from the other Frenchman, Fabio Quartararo. I believe this championship is the best I've ever seen and will come down to the final race of the season, but my mind is constantly reminding me, "What if…"
That feeling will fade I hope and I can get back to enjoying my passion like the rest of you. God bless the riders. God bless you all!
Images: MotoGP.com
---