---

---
I'm not gonna lie. This COVID-19 has dealt an almost knockout blow to my overall well being. Instead of bouncing out of bed, I lie there thinking, "What's the use?" Throw in that in my part of the country, the weather has been crappy, overcast, and cold. Also, throw in the fact, I'm not working. I don't know when 'dat check is gonna come in and the biggest blow of them all that hits like a 1986 Mike Tyson uppercut… No MotoGP!!! Why even live?!
Just as I was picking out caskets on Amazon, I get a text from the boss, "Where's that article?!"
Uh oh. Death will have to wait. Time to work! The boss speaks! But wait. What exactly is it that I'm writing about? The last piece I wrote about was how this could be Rossi's swan song and this damn virus is going to ruin it! So what was there to write about?
And then, as if the GP Gods were listening, sanctions across the planet were slowly lifting and sports was back, or at least plans were being hatched. MotoAmerica would be racing at the end of May, but with no fans. The Bundesliga League played to an empty stadium, but… Sports were back!
Even GP riders were finally given the green flag to ride again! It warmed my heart like a kid on Christmas Eve to see riders doing laps at numerous circuits.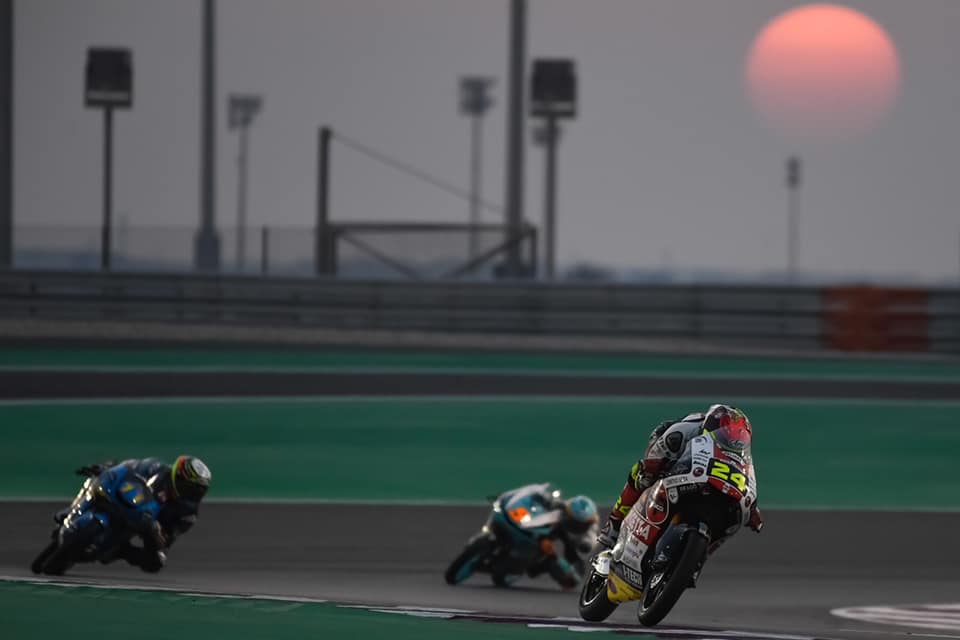 But what's the plan, exactly? The plan has, and will revolve around COVID-19! It's like traveling with a 3-year-old. You can say what you're going to do but if that kid wants to stops and poop, then damn it, that's what you're doing! Plan on eating healthy? Not if that kid wants McDonald's! Right now, lil COVID controls the trip! But tentatively here's the plan:
Start sometime in July at Jerez.
That is it! That is all we know for sure. What's been discussed?
Multiple rounds at the Jerez Circuit. Maybe use Estoril in Portugal. No fans. Fly always? Oh boy! Can you risk moving the two-wheeled circus to other countries traveling commercial? Dorna just said, as of press time, the GP of Japan can't run without fans, so now what?
This is me talking out of my ass – which is why I get the big bucks – but…
1. Why not keep the championships in Europe, with no international traveling? Hey, as much as I would love for GP to come to the U.S., we don't have the same fever as Europe. They thirst for GP as if it is their life's blood, while in the U.S.A. We sip it like boxed wine at a freshman party!
2. Multiple races at circuits to make up for missing out on the fly-always, but make the second race counterclockwise, if possible.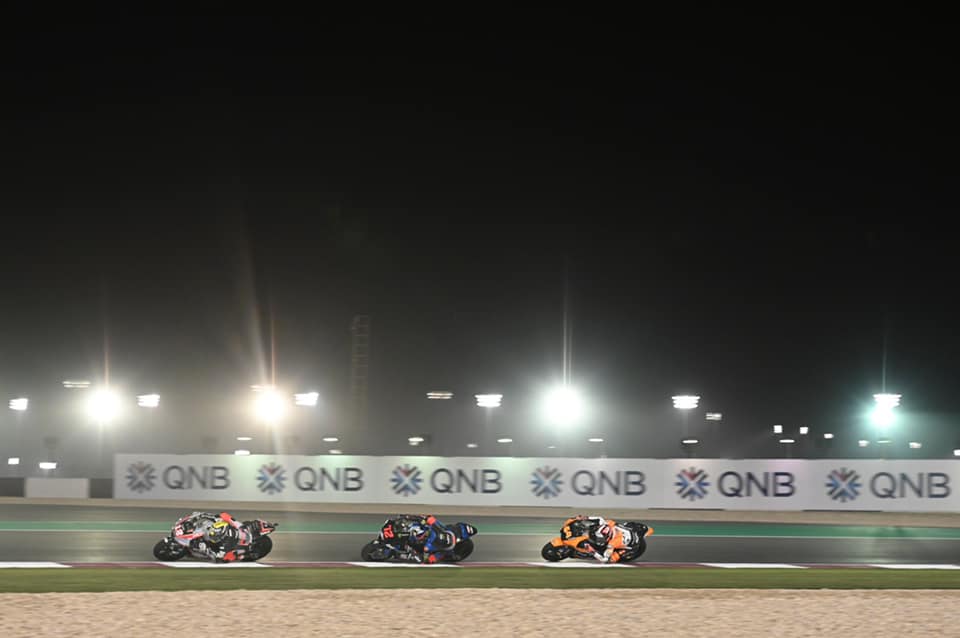 3. No fans! I personally don't think the riders will bitch about this, one iota! It's gotta get old quick to have some grown ass man ask to take pics with you as you're about to go do the business, especially if that grown-ass man is writing this article and can't help himself. Apologies to the entire grid at every race I've ever been to! 
4. Still finish up in Valencia! It can be done, but again… lil COVID controls everything along with Formula One! Let's be serious. As much as I love MotoGP, Formula One rules this game of racing, and as Metallica once so eloquently put it, "Sad but true!" Luckily, Formula One seems more hell-bent on getting their season underway and health precautions be damned! Or as I like to call it, "The United States Approach!" Let's just hope no one shows up at a race circuit with assault rifles, demanding they open up Mugello!
Why finish up in Valencia, still? If you've been to Valencia in November it gets pretty chilly. You don't want to extend the season any longer than that unless you can finish in Thailand or Qatar. Qatar is not a bad idea for a season finale but the atmosphere is staler than a two-week-old liter of Coke. If the championship was decided in Qatar they'd have to celebrate with sparkling water and graham crackers. Let it finish in Valencia and then give the riders a well-deserved break.
For argument's sake… I'll even add another one just for the sake of fun.
5. Race circuits should erect giant screen televisions in the parking lots of these Circuits, so people can watch the race from the outside while hearing the action on the inside! Kind of like a drive-in movie! All the while, practicing social distancing.
Truth is, as much as I like… I'm sorry, love seeing GP live, it's actually better on The MOTOGP.COM Video Pass! You see things you miss live. Steve Day and Matt Birt are so good you won't even miss the fans as they bring the excitement in their voices and you actually feel what they're feeling. Worse comes to worst, pipe in the crowd noise. They've done it before for other events where the crowd was lame. Do it for the GP! I'm pretty sure the crazed Spanish and Italian fans can make enough noise on the outside of the circuits that they'll still be heard inside the Circuit! Don't believe me? Ask anyone who's been to Mugello. I went in 2013. My ears have never been the same since! Pazzo! Pazzo!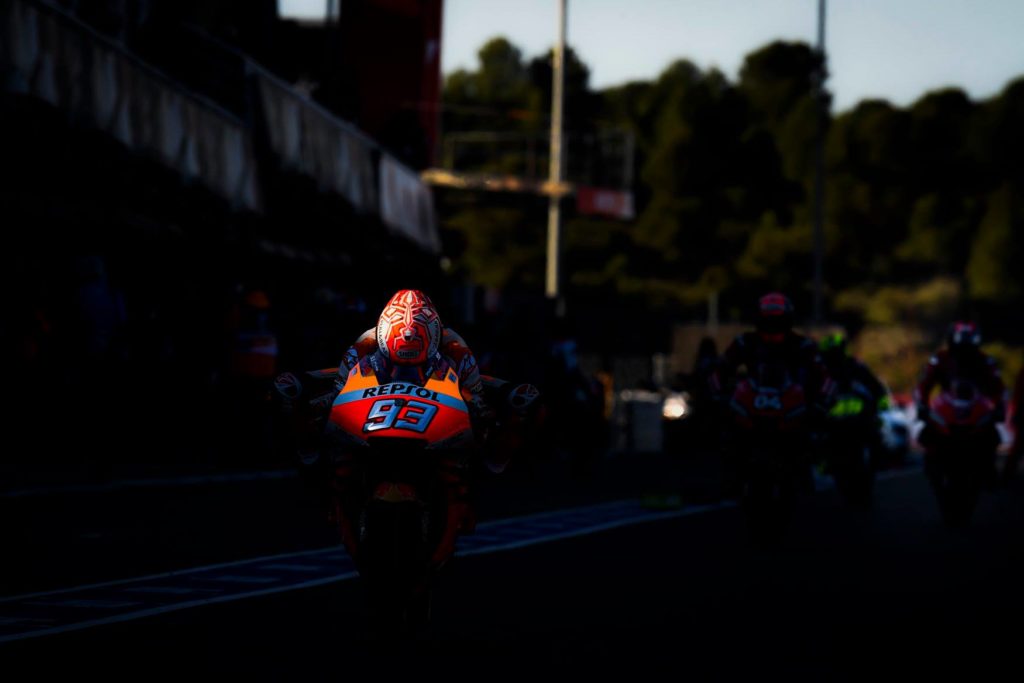 These are my suggestions, again, talking outta' my ass and once again, this all depends on that bastard COVID.
Another thing that makes MotoGP unique and is almost impossible to compare to other sports is that it is truly a World Championship. Not some fake World Championship like in the NBA, NFL, or MLB. This championship truly involves the world and that's where things get a little tricky. Who can cross into what countries, can they fly, etc…
The possibilities of a nightmare of an event happening and shutting down the entire series are so strong, I'm surprised Freddy Krueger isn't present at all the Dorna Meetings. At this point, I see light at the end of the tunnel, seeing the riders practicing on their motorcycles and training, has given me hope. It was the great Heavy Metal Philosopher, Don Dokken who said, "I'd rather die with faith than live without hope!"
Adjusting to lil COVID-19 has been rough for sure. I really think Europe is taking the right precautions in preventing the birth of a second wave. At this point, I keep my fingers crossed and my eyes and ears peeled for tweets and posts on social media.
This sport is not just a sport for me. It is in my blood. We all have to have a purpose in life. Otherwise, what's the point of going on? What gets me going is MotoGP! Why else would I spend three-hours writing about this sport knowing I have a ten-hour road trip ahead of me, tomorrow. It is the love of life, the love of sports, and the love of MotoGP that keeps my wheels turning on an otherwise bleak moment of history.
Sure, I fear the wrath of my boss' ire if I don't complete this assignment before my deadline but its the fear of being without my sport that grips my soul like a pair of Michelin's going around Lukey Heights at Phillip Island!
As I've stated before, I don't know when GP will return but I will say this emphatically… It will return! Different? Of course. But a return it will make. And for all my GP Freaks, somehow, the World – at least for about three hours on a Sunday, somewhere – will seem right again!
---