TOCE Performance is no stranger to the custom bike building world. Their designs have had a major impact on the sportbike culture in recent years. A manufacturer of sportbike components, TOCE created an avenue for the consumer market to acquire their specialized wide tire kits, accessories and more specifically, their very distinct sounding and unique looking exhaust systems. Their components have been game-changing, offering something different in a culture where being the most unique and iconic is what the game is all about.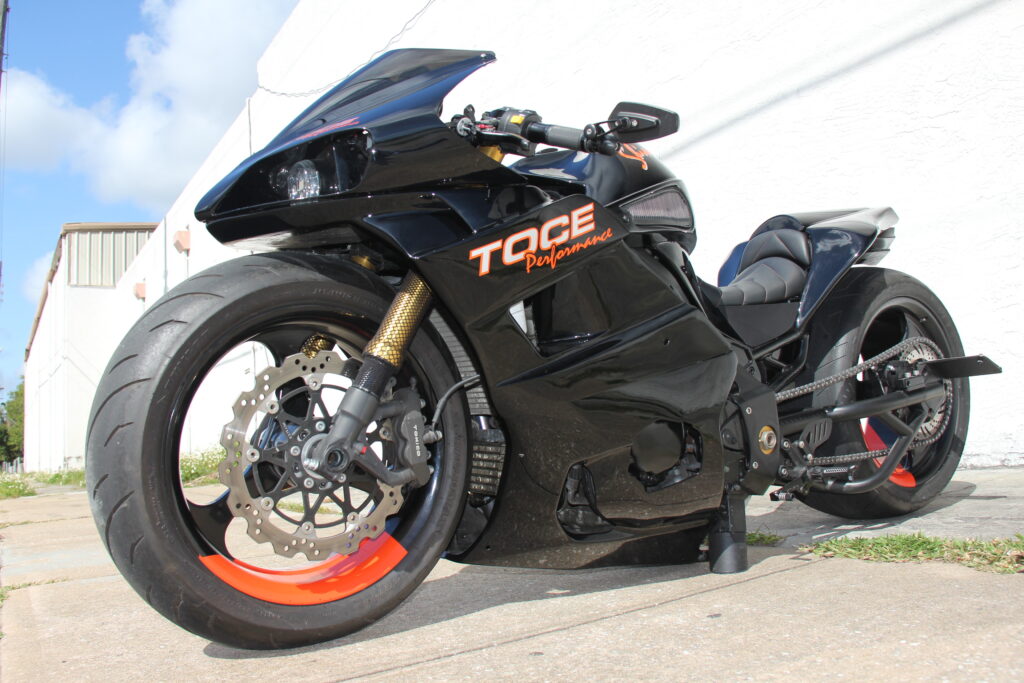 Seeing the effect that they were having on the custom bike community, TOCE returned to the lab to cook up another game-changer. What they designed and engineered was not about simple bolt-on parts and a snazzy paint job. It was more than a stretched swingarm with a fat rear tire or molded plastics that house screens or speakers. No, they were after something else altogether.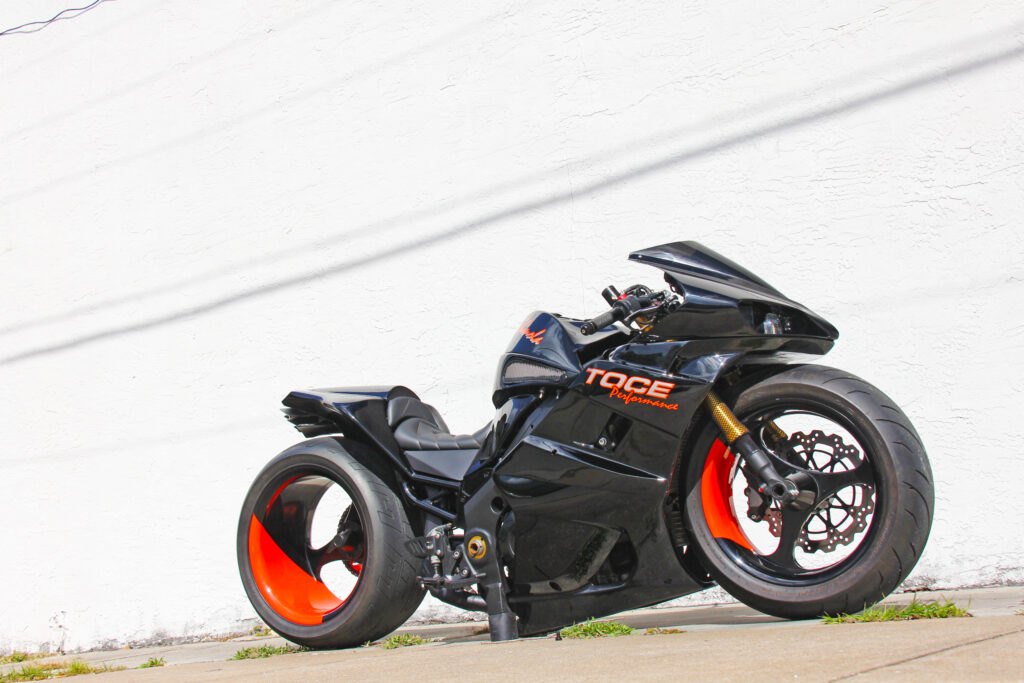 What they produced is a machine that takes on a life of its own in terms of design and execution of aesthetics. TOCE employed their highest quality components and hand-built a true one-off custom bike, "Shinola."
Shinola's entire body is hand-rolled aluminum applied to a modified 2005 Suzuki GSXR 1000 frame. Her profile offers an interesting perspective of the ergonomics of the bike. An aggressive front end with sharp lines that race to a robustly shaped fuel tank that drops dramatically to a lowered seat height before joining a rear tail section that mirrors that front end's edges. Shinola is low to the ground in a stance best described as intimidating.
From the front, Shinola's presence is just severe, almost sinister. Side by side headlights takes the point from a low profile upper section giving a serpent-like appearance. As you pull away, the bike takes on a dragonesque feel, a snake-like creature that is primed to attack. Like a rattlesnake whose tail rattles, Shinola's rear end is marked not only by the 310 hand-carved "TOCE" rear tire, but also by the TOCE Performance Suzuki Hardcore Exhaust that features a Suzuki emblem outlet.
Shinola is truly an original build and will not be repeated be imitated. A daring design with an aggressive and successful execution lands this bike in a league of its own.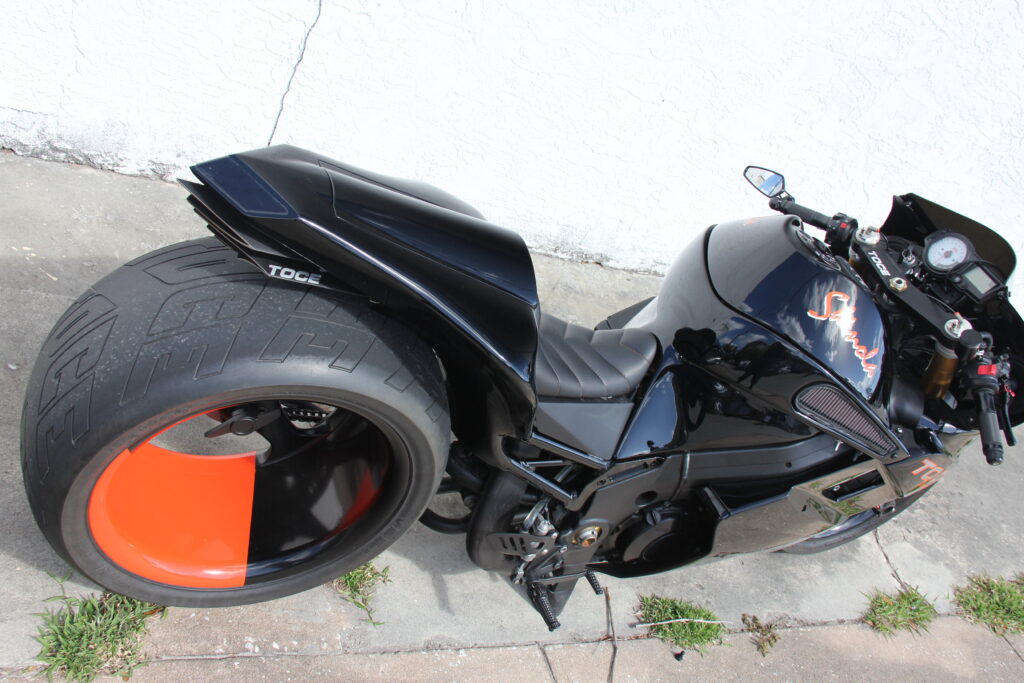 Images: Leon Brittain
---