---

---
Arai ventures into the Cruiser and Cafe markets with the classic styling and progressive features of the Arai Defiant-X Helmet.
Arai has released their latest offering in the form of the Defiant-X helmet. The Defiant-X is a slight departure into an unexplored territory for Arai, that being the cruiser and cafe scene, yet applies all of the qualities and factors that comprise the Arai pedigree.
The Arai Defiant-X Helmet is super lightweight, feeling more like an exoskeleton for your head. When properly fitted, the Defiant-X is an extension of you, moving with you, unencumbered and that means comfort. That comfort does not mean that you are sacrificing any points in the safety department. With its intermediate oval interior fit shape, the Defiant-X has a peripheral belt shell construction that is created via layers and layers of multiple materials bonded by adhesives and a super fiber belt. This process provides strength while keeping things light. Inside, you'll find a one piece, multi-density EPS liner that aids the new ventilation system to keep the air flowing. Ports located at the mouth and eye regions increase airflow and minimize fogging, working in harmony with the dual function front air ducts and the ducts located at the rear.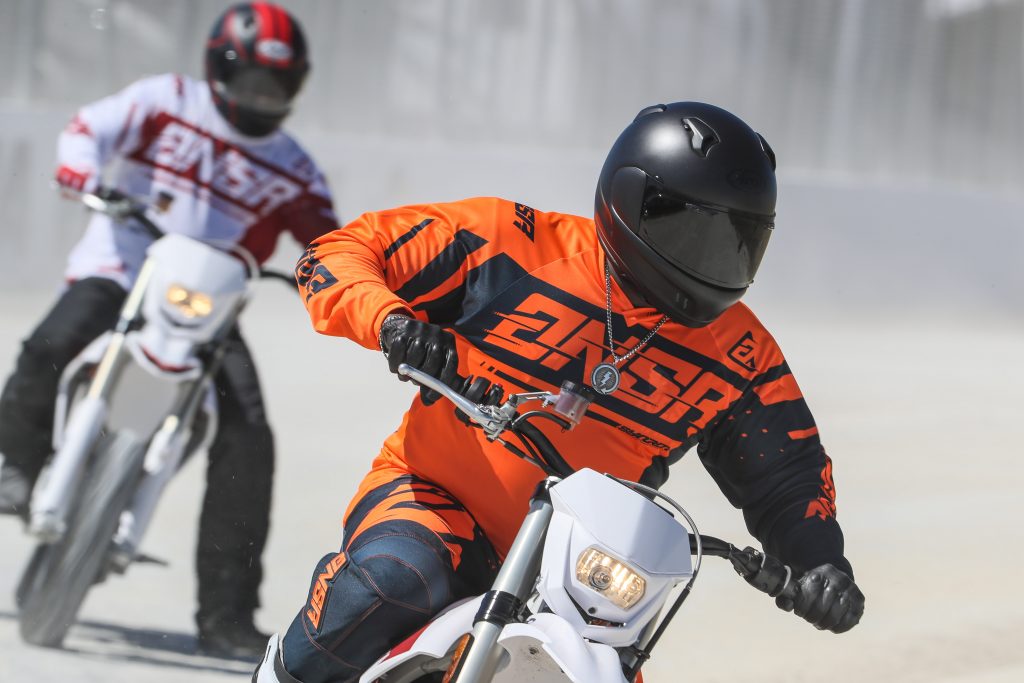 The Defiant-X is also equipped with a water repellant fixed chin curtain that blocks wind and keeps the interior on the quiet side. The liner is made from an anti-microbial material with a low acidic fabric that helps maintain your skin's pH balance. A MAX-V Cavity shield and Pinlock lens come standard for improved visibility in changing weather conditions. The shield also accepts the Arai Pro Shade system for further functionality. The security latch on the chin bar at the face shield takes some practice to become fluid at opening and securely closing the shield. It's a nice feature, nonetheless.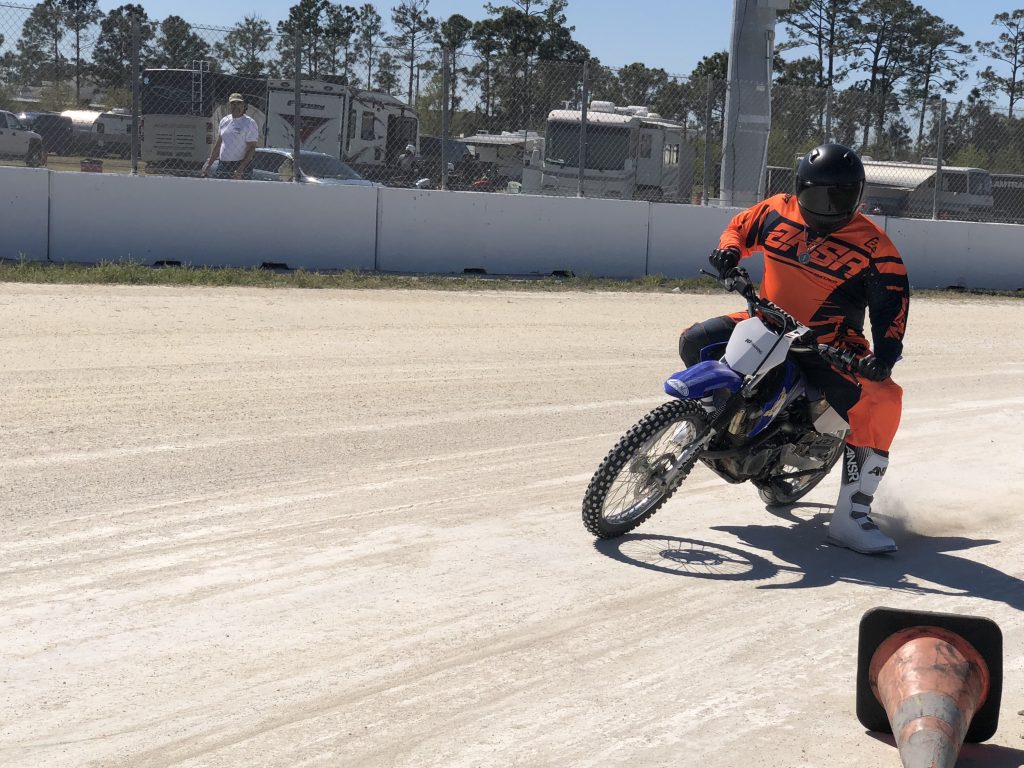 The Defiant-X draws upon Arai's Defiant Pro-Cruise helmet as a foundation but expounds upon its features to offer a new and stylish lid for their target market. However, after getting some seat time in on the mean streets of Daytona during Bike Week and an afternoon session of Flat Tracking… Arai might be selling themselves short. While they are focusing in on the Cafe and Cruiser riders, the Defiant-X has plenty of appeal for the urban street riding market. With a price range from $659.95 to $809.95, the Defiant-X is a tough looking, premium helmet with a classic profile that simply proclaims, "bad ass."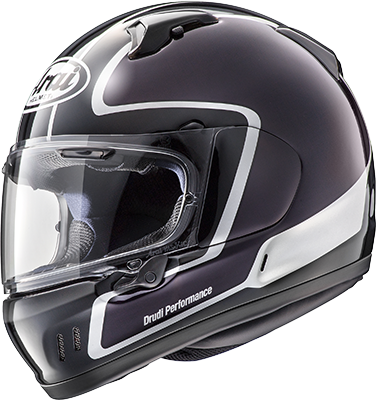 Images: Brian J. Nelson, Devonne Duerbaum, Arai
---