---

---
What would have been MotoAmerica's summer sizzler in California has been rescheduled for the weekend of October 23 through 25. The original date for the GEICO Motorcycle Speedfest at Monterey was the weekend of July 10 through 12. California is still sorting out how they are going to handle spectator events, as a result of the COVID-19 pandemic.
"With the way things are in California right now, there is no way we can race with spectators at Laguna Seca in July," said MotoAmerica President Wayne Rainey. "Thus, we've decided to reschedule the event for October and allow our fans the time to change their travel plans and make new ones that include the Speedfest at Monterey this fall. As always, the safety of our fans, our teams and our riders are of the utmost importance to us and postponing the race is our best option to ensure that."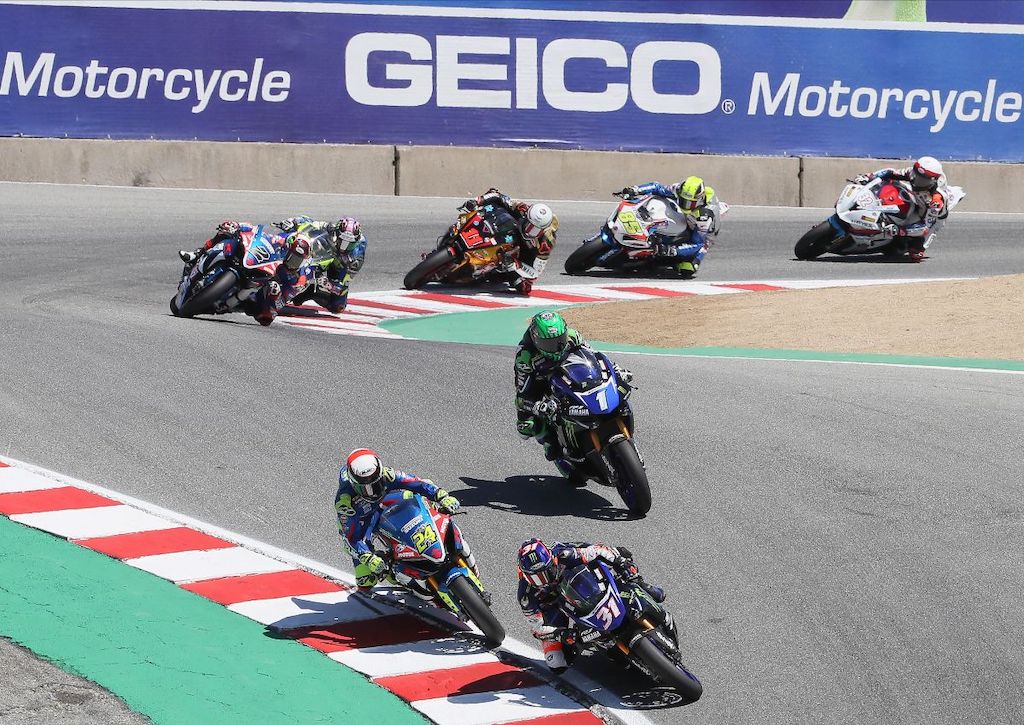 With this latest rescheduling of the 2020 season, the Superbike Speedfest will now be the ninth round of the scheduled ten stops, following Indianapolis, Indiana (October 9-11), and preceding the final round in Austin, Texas (November 13-15).
---