Ducati expands the color range for its Streetfighter V2 with a new matt metallic Storm Green color option.
Beginning in July, the Streetfighter V2 will be available in Storm Green at Ducati dealerships, alongside the sporty Ducati Red model.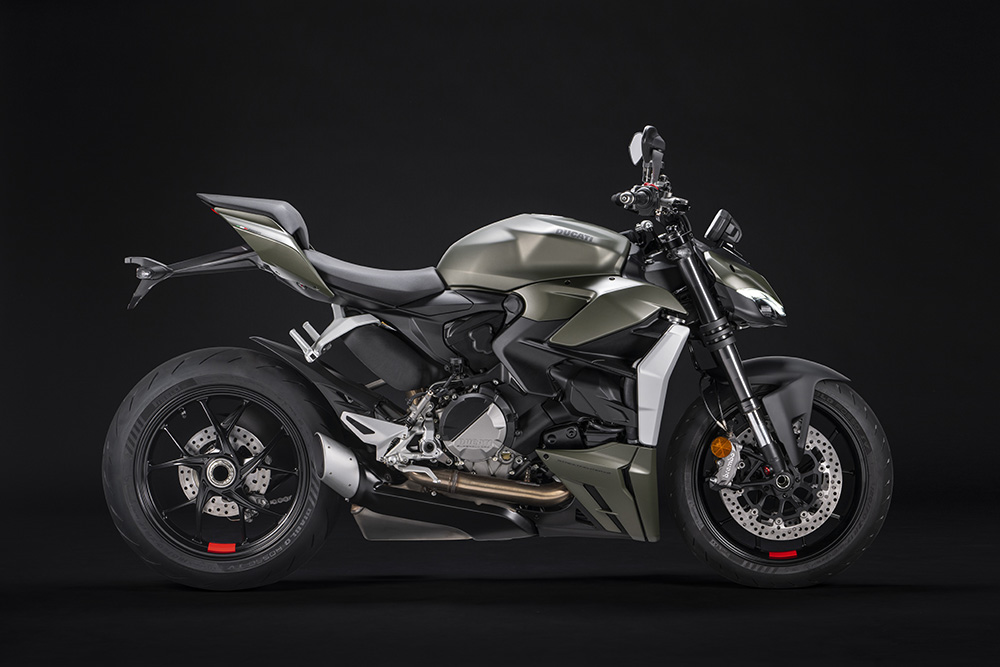 In a press release, Ducati stated: "The metallic green chosen by the Centro Stile Ducati enhances the clean, sharp and essential lines of the Streetfighter V2, reinforcing the unique character of the bike and its innate ability to attract attention. The matt finish is perfectly combined with the chromatic context of the mechanical parts, while the metallic grain creates a very evident play of contrasts on the different surfaces."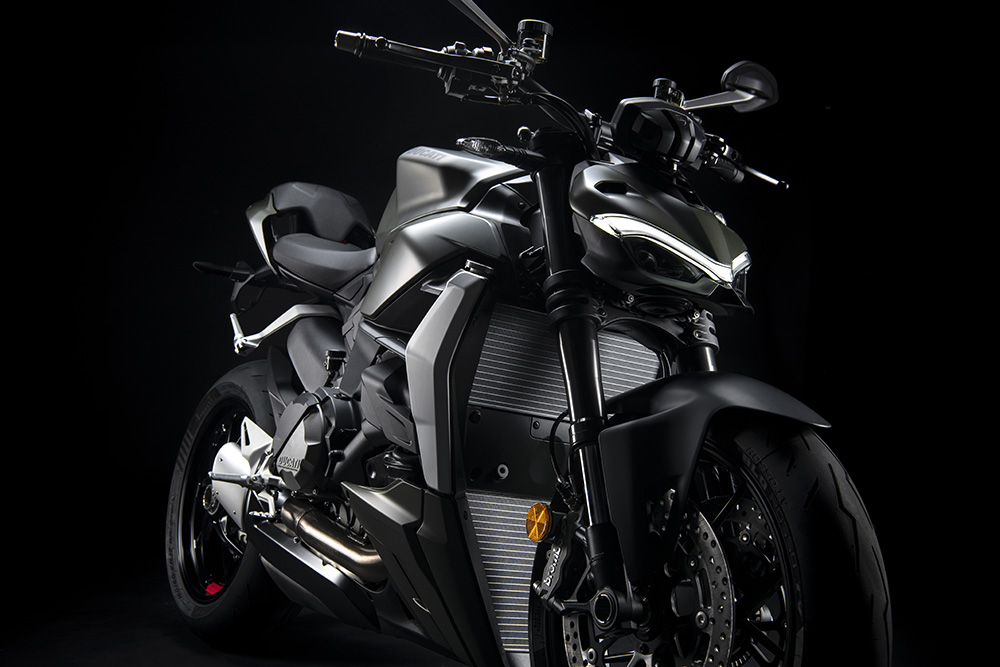 The 955cc Superquadro engine of the Ducati Streetfighter V2 is an ideal option for riders that want the performance of the Panigale V2 but equally desire the look, ride and style of the Streetfighter.
In addition to the same specifications of the current Ducati Red model, the Storm Green color option is complemented by its black rims and red tags.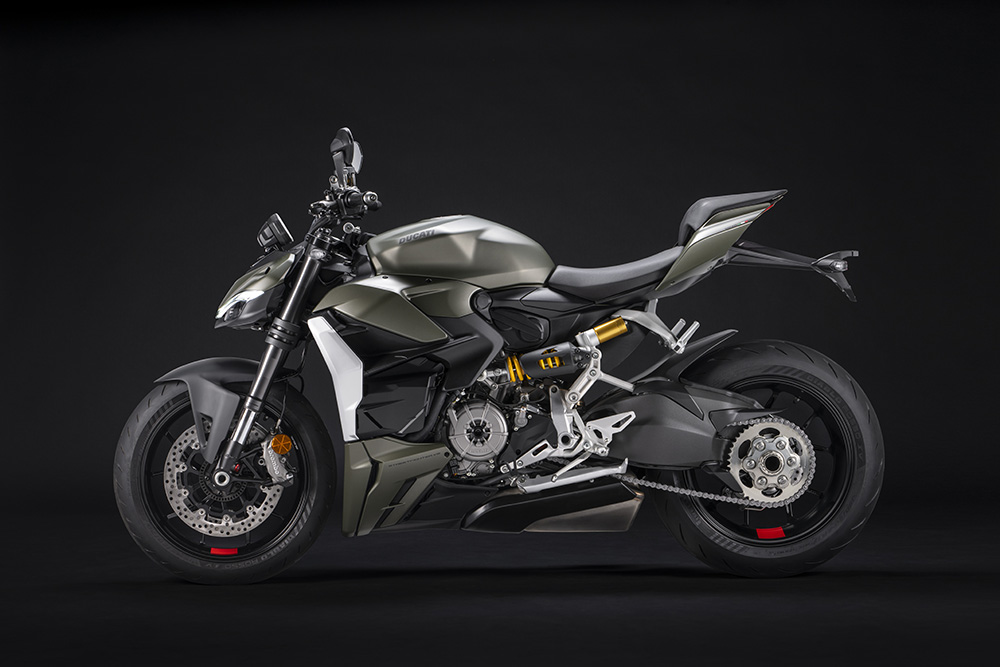 ---