The Starlane Corsaro-R Race is a compact and thin full-featured GPS motorcycle lap timer and data logger.
A unique feature of the Starlane Corsaro-R Race motorcycle lap is the Bluetooth capability for data export so you'll never need a cable to access the internal memory. During each lap, the predicted (expected) lap time and gain (or loss) are shown on the display. The high-contrast LCD display is backlit, glare-resistant and easy to read during bright and sunny conditions. An internal Lithium battery plus an external power cable is included making it easy to mount with the supplied bracket. A pre-loaded track database includes all major North American racetracks including Chuckwalla Valley Raceway, Barber Motorsports Park, Circuit of the Americas and New Jersey Motorsports Park.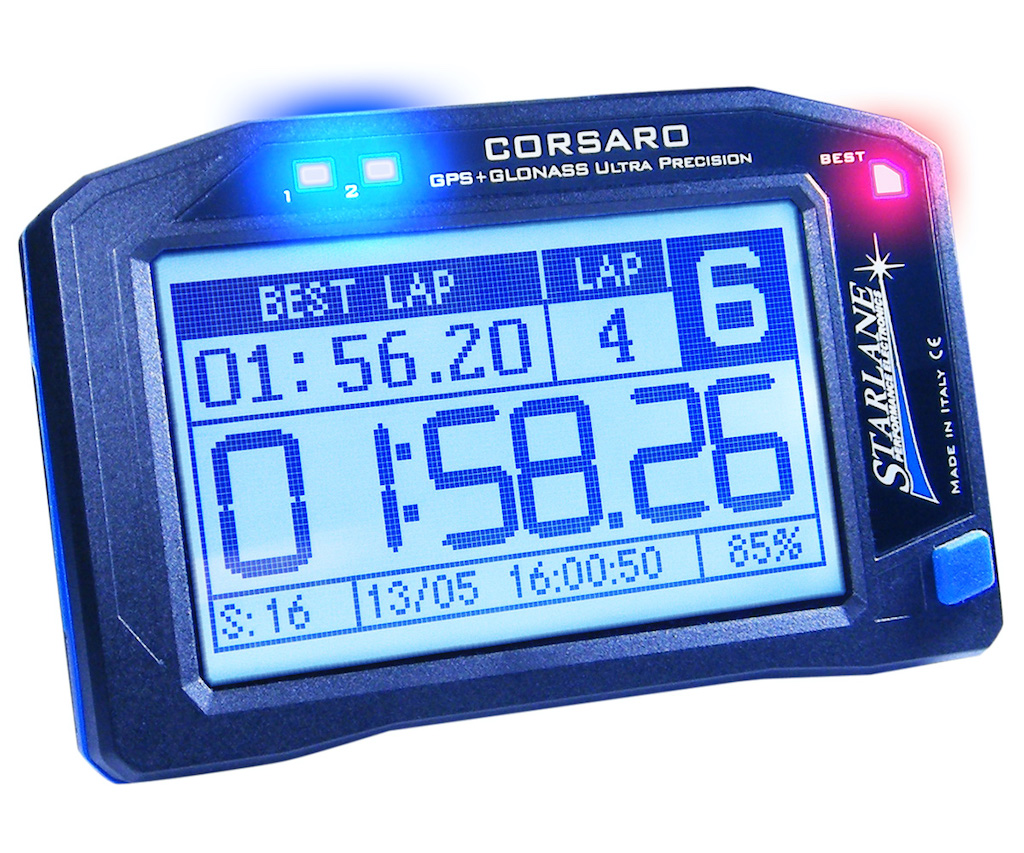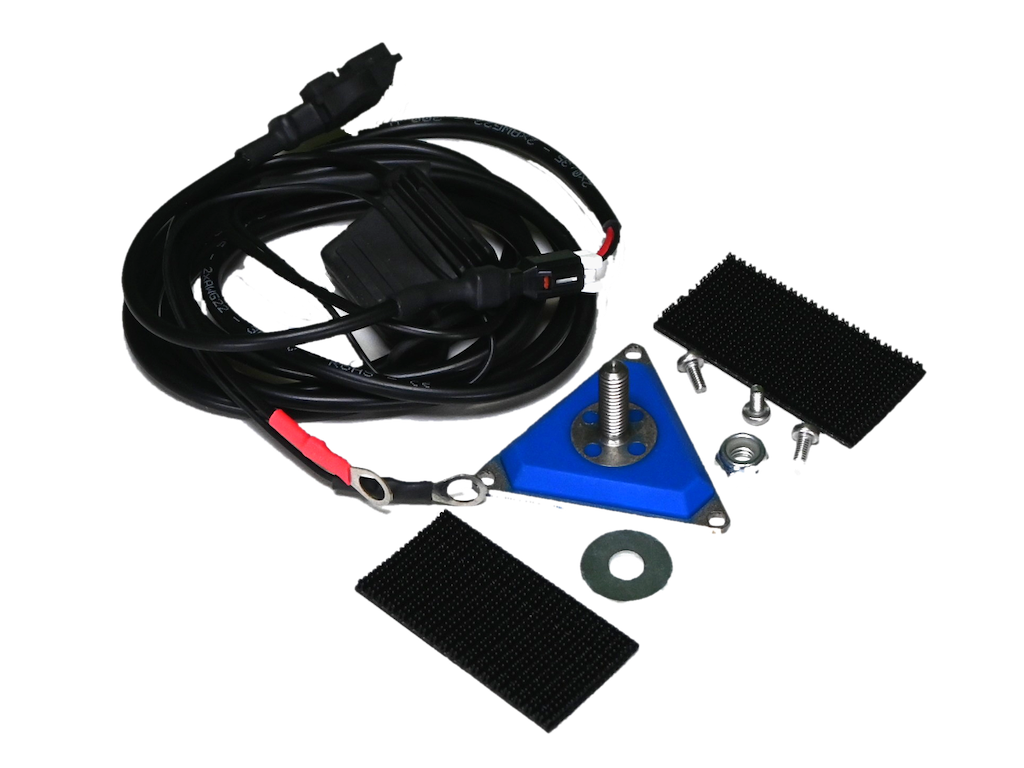 At the end of the session, you can quickly view all your lap times right on the display and export your session data via Bluetooth (on track position, lean angle and data) for analysis and video overlay.
Price: $819.99
Contact: www.motodracing.com
---