Armed with the new Revolution Max 1250T powerplant, the 2021 Harley-Davidson Sportster S is the latest offering from the Bar and Shield.
The 2021 model year will go down as one of if not the most important years in Harley-Davidson's history. Not only has the Bar and Shield delivered their first-ever adventure motorcycle in the Pan America, they've also given their most sacred name a proper going over in the all-new Sportster S.
Both the Sportster and the Pan Am share Harley's brilliant Revolution Max 1250T 60 degree V-twin, although in Sportster-guise the torque has been moved further down the rev range and peak power is about 30 hp less. Sporting double overhead cams, variable valve timing, dual counter balancers and a 30 degree crank pin offset, this is not your average Harley-Davidson motor. A claimed 121 hp and 94 lb-ft of torque is on offer, with the motor now a fully stressed member of the chassis to dramatically increase chassis stiffness and cornering prowess.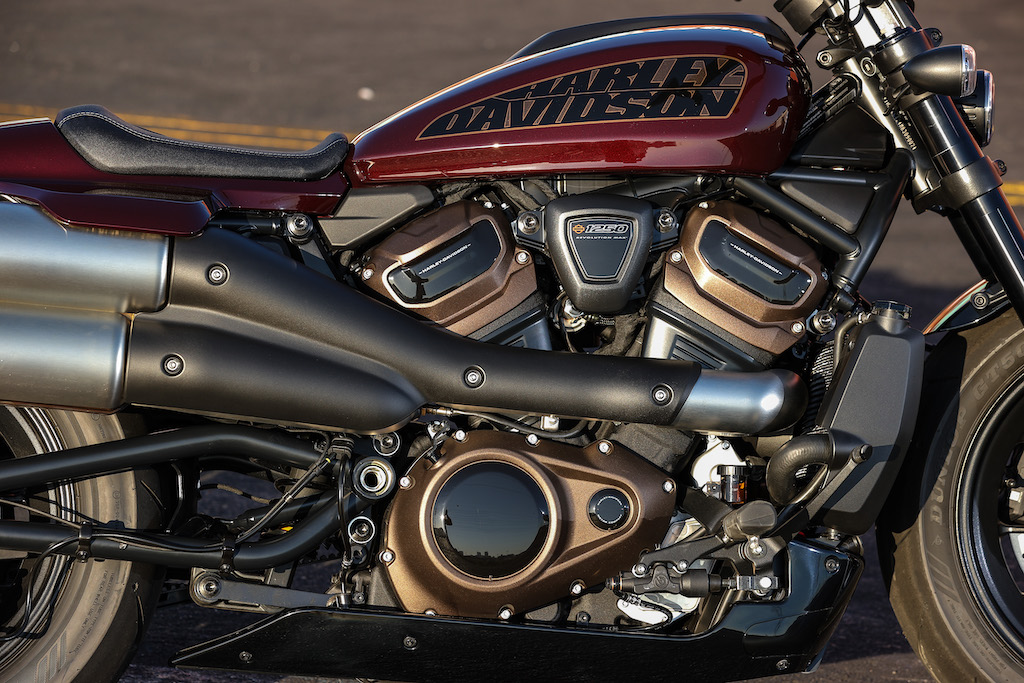 There's next to nothing carried over from previous models on the 2021 Sportster S. You're graced with fully adjustable Showa suspension up front and a fully adjustable shock out the back; a full suite of rider aids including traction control, anti-wheelie, ABS, engine brake and cruise control; a mammoth 160/70TR17 front tire and a (sadly) single disc front brake set-up that includes a Brembo monobloc caliper that provides adequate — although not impressive — braking power.
I had the chance to test out the 2021 Harley-Davidson Sportster S at the national launch in Los Angeles and came away impressed in some areas, but not others. First, the good stuff.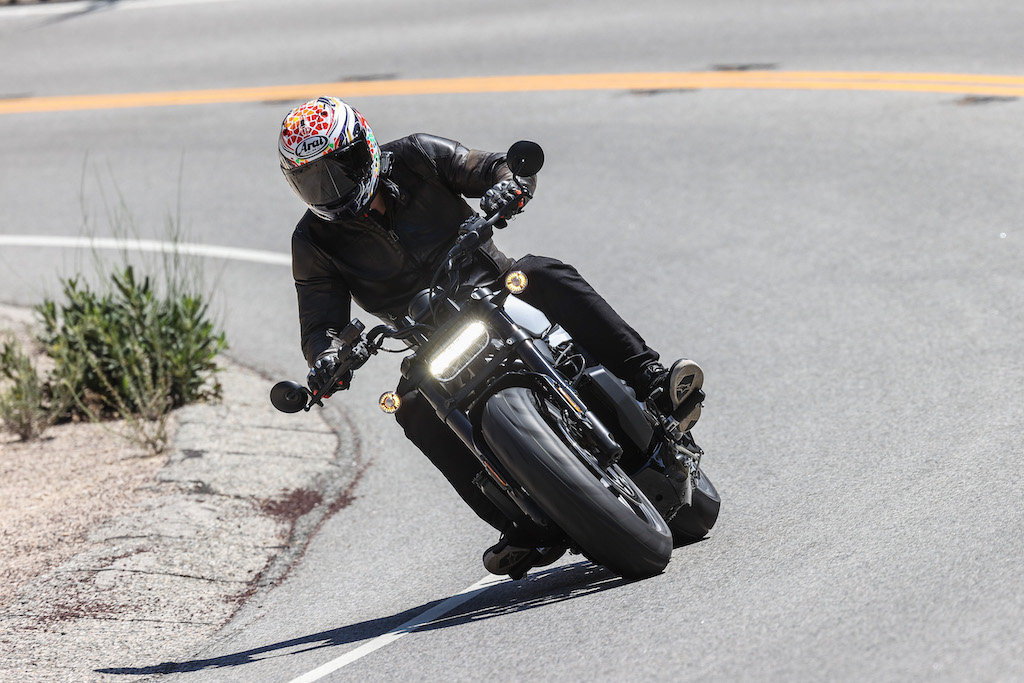 Harley-Davidson should be congratulated for building the Revolution Max 1250T motor. The Motor Company has a truly great power unit on its hands here — the performance is miles ahead of even recent Harley's with a lovely smooth throttle response and excellent mid-range punch. Playing between 3000 – 7000 rpm is great fun as you're always met with enough forward momentum to either get you out of trouble or push you into the next straight, although the gearbox action isn't as good as the motor in the shifts still are not as smooth as I'd have liked for a $14,999 MSRP machine.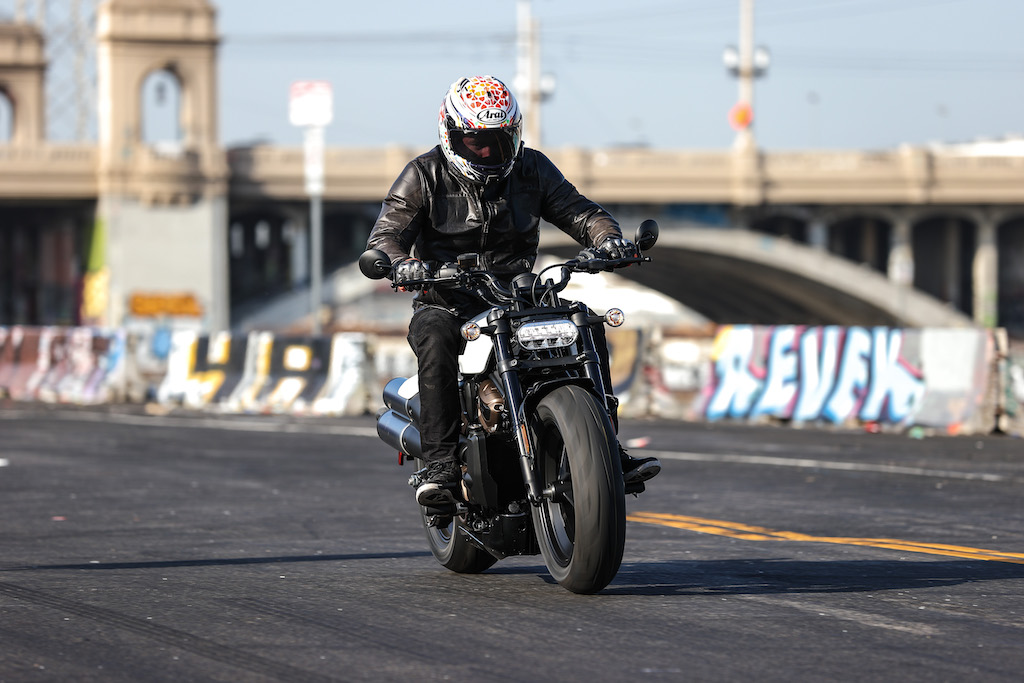 The performance of the motor naturally gives off a bit of heat, which is compounded by the fact the exhaust runs right under your leg. The catalytic convertor sits just below the rear cylinder head and unless you've got plenty of airflow happening, you're going to get a very toasty leg by the end of the ride. This design cue is a tradeoff from Harley's flat track racing program. The exhaust (in my opinion) looks great, but the tradeoff in heat for me is not worth it. I'd have preferred a lower exiting pipe just for a bit of slow speed comfort.
Much talk has been splattered across internet forums of late regarding the two inches of rear suspension travel you get on the Sportster S. It's not a lot and, I can assure you, it doesn't feel like much when you're riding, either. Sharp edged bumps are met with your anus hitting your tailbone as you take the full whack of suspension compression, making inner city rides over crappy road surfaces rather unpleasant.
Shift your attention to fast, smooth backroads, however, and the Sportster S makes a lot more sense. Long, low and uber-stable, the Sportster S will get down and boogie in the canyons in a way that belies its stature. You've got 34 degrees of lean angle here — not much — but learn to hang off the bike and keep it upright more and it's surprising how hard you can hustle the machine along.
The forward-mount controls are not my favorite as they stop the rider from getting in the attack position for sports riding, which is a little odd to say considering it's called a "Sportster". They also make it hard to get your butt off the seat for the impeding potholes. Harley makes mid-mount controls as part of their aftermarket range and after 10 miles of trying them out, I was convinced they were the right way to go despite making the ride position a little more cramped.
I've got to be honest and say I feel the Sportster S is a bit one-dimensional for my tastes. This is a machine that will appeal to a very certain type of rider, and if that's you, you'll have a great time on it. It's a fun machine when put in the right situations like in canyons at Angeles Crest in Los Angeles, but those times don't happen as often as a general commute through the city.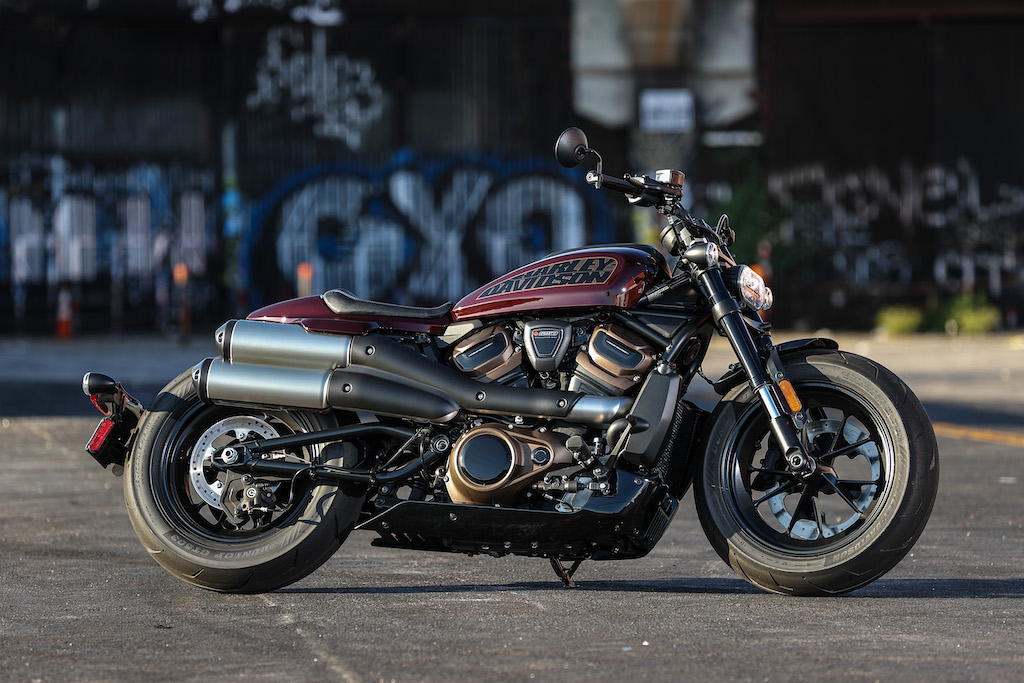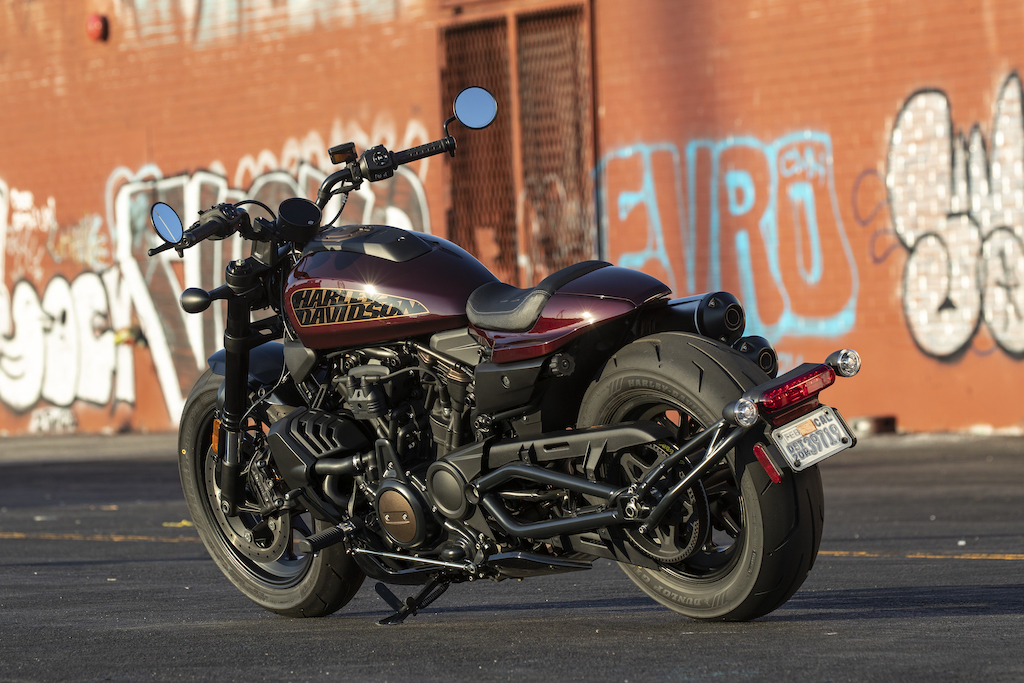 Regardless, the cultural shift is firmly in swing at Harley-Davidson. Under the guise of new CEO, Jochen Zeitz of Germany, the Motor Company is pushing full steam ahead with a bunch of new products we'll see in the next few years. Hopefully, there's a naked bike in that near future bearing this Revolution Max 125T motor.
Harley-Davidson's here and ready to party in 2021. It'll be a wild ride to see where we go.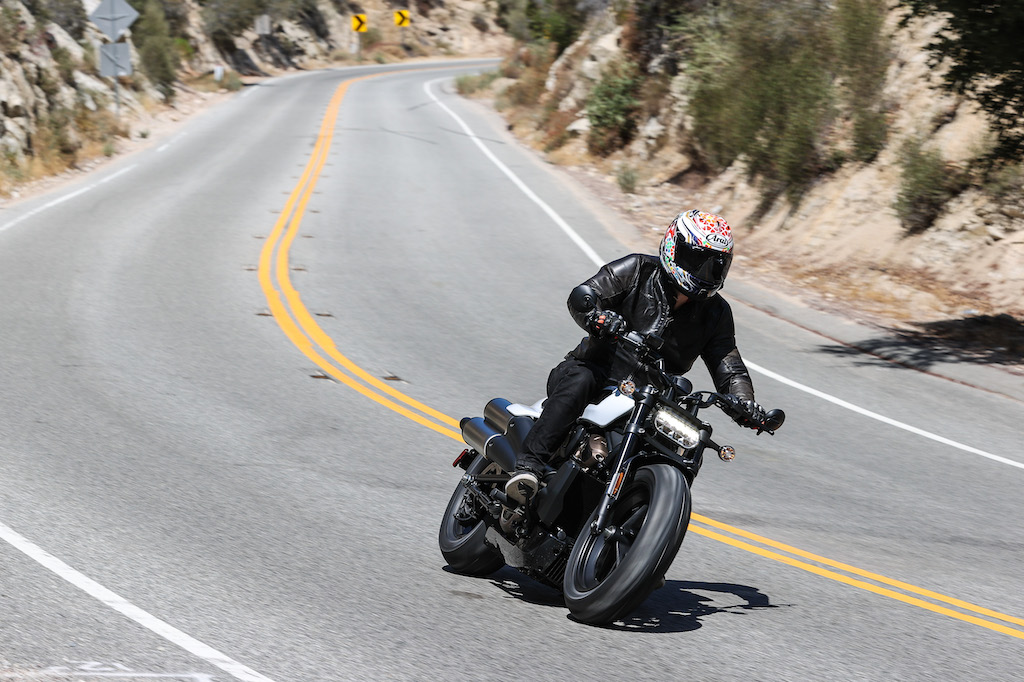 Image: Brian J. Nelson, Kevin Wing
---