Name: Nabil Kabbani
Current City, State: Miami, FL and Los Angelos, CA
Number of years riding: 12 years.
Street, Strip, track or stunt: Track and planning to go back to street soon.
Your current bike/s: 2015 MV Augusta F3, 2012 Ducati Diavel, 2014 Yamaha YZF-R6, 1970 Triumph T100, 2008 Harley Davidson Electra-Glide, Custom Chopper that I built with a friend.
Occupation: CEO of CIeloPay, a loyalty and mobile payments software company.
Favorite mod/accessory: For the track, it's a constant rebuild and testing of new parts. Right now I am loving the Galespeed brake master. It gives me just the right sensations to modulate braking pressure. A permanent street favorite is the Termignoni exhaust on my Diavel. The lines expose the wheel curve beautifully and it has an angry bark that makes you want to ride WOT (wide open throttle).
Favorite piece of riding gear: You can't beat the peace of mind an airbag suit gives you. My favorites are my custom D-Airs from Dainese. I had the misfortune to test it, and it literally saved my neck.
Most memorable ride: Riding up from LA to Monterrey, CA on the PCH has to be at the top of the list. Beautiful vistas, plenty of curves, amazing stops and great restaurants combined with the perfect weather in Spring make this an unforgettable experience. I made the trip more than once, but my favorite one was with my girlfriend. We had just started dating. Somewhere near the Hearst Castle, a bee flew inside her jacket. She very calmly asked me to pull over, controlling her fear to prevent me from making an abrupt reaction that could have endangered us. The rest of the trip was a delight and being able to see the moto-family and watch WorldSBK in Laguna Seca was a dream destination.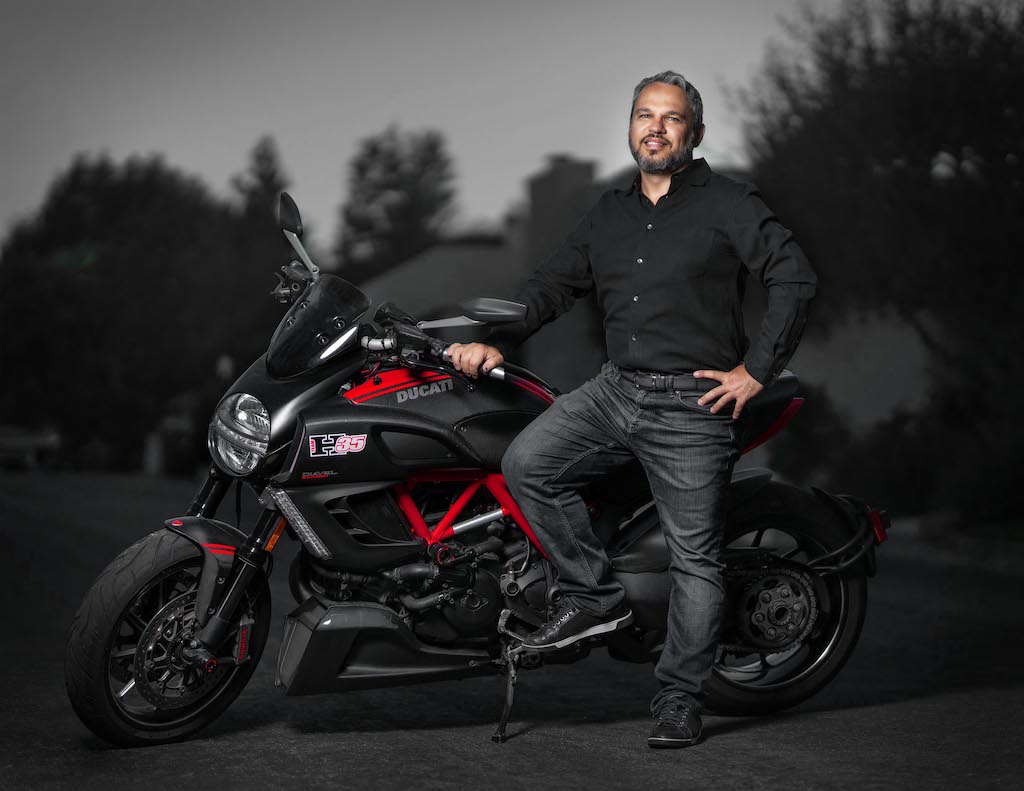 If you would like to be profiled in SportBikes Inc Magazine as a Featured Rider, please email info@sportbikesincmag.com.
---